Winter Cycling Gear For A Fun & Safe Ride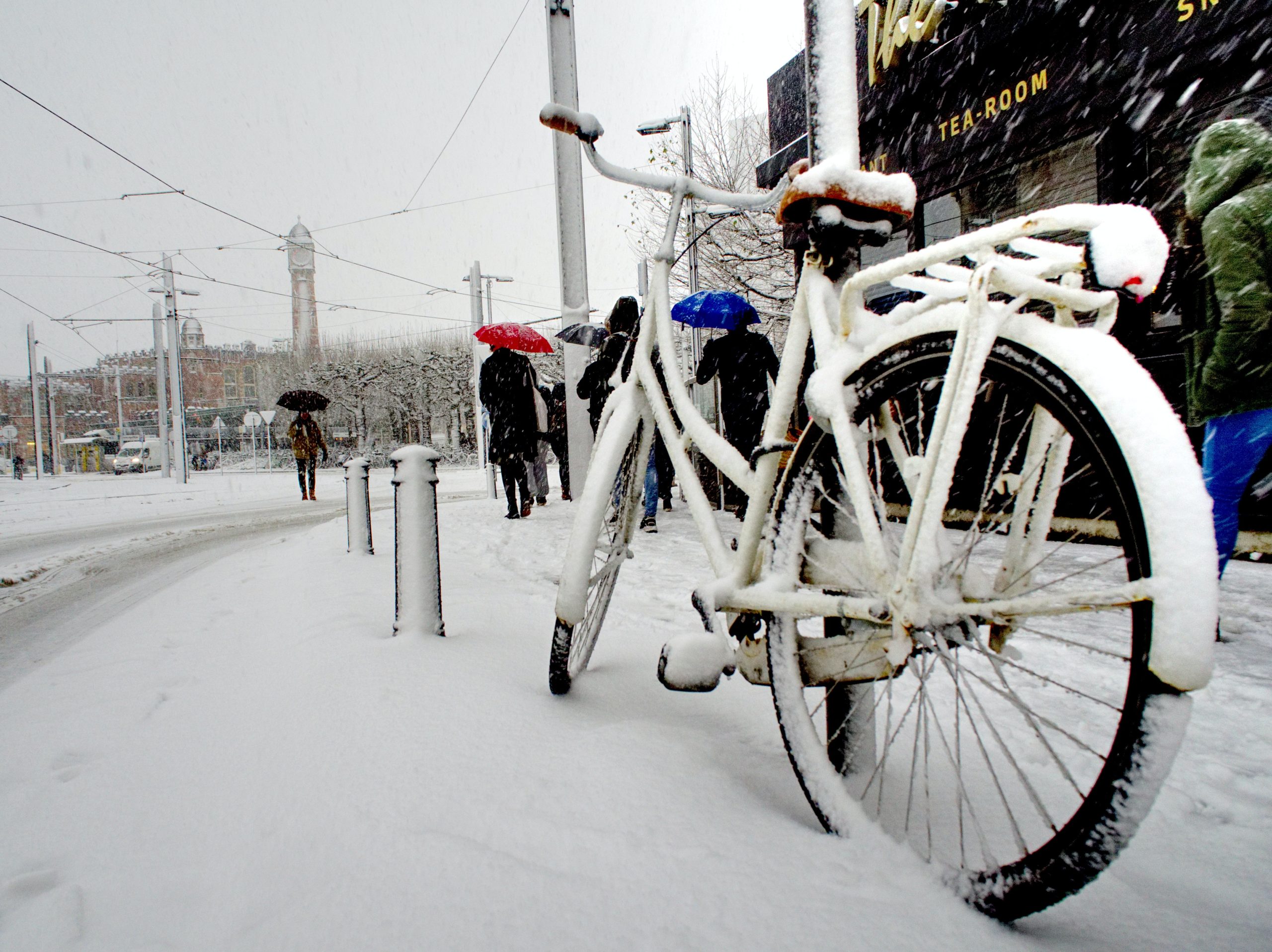 The arrival of the winter season means hibernation for many cyclists. However, with the right mindset and winter cycling gear, riding a bicycle in cold weather can be highly rewarding.
If you want to know some tips and tricks on winter biking gear and cycling out, keep reading this post.
Ease Into Winter Riding
Start slow with your winter cycling routine to build confidence, shakedown gear, and hone skills. Keep the rides short of making them fun and enthusiastic. If you have a longer commute to work, the below-listed tips can help you.
Part of the way you can take public transportation. Most trains and buses feature bike racks or storage areas.
You can drive halfway. Park your car and ride the bike halfway to shorten to avoid hazardous commute segments.
You can either alternate between riding days.
Ride a Bike You Know
Bikes that are made to be used on dirt and pavement are perfect for riding in slippery conditions. If you have any other bike, it can adapt for winter riding too.
Grime and ice buildup on drivetrains is really quick in the winter season, and the suspension system becomes sluggish when the temperature falls. Some people like to ride old bikes with few gears and shocks. However, for wet weather, a bike featuring disc brakes is a great bet rather than rim brakes. No matter which bike do you have, you can set it properly for winter conditions as well.
Ready To See and Be Seen
In winters, daylight is fleeting, so be ready to face the darkness. This means you need to be winter cycling ready with bright lights and maximum reflectivity in your kit. In cold weather, batteries drain more quickly, so make sure to charge everything completely before you start your ride, and do not forget to carry spare batteries.
Bike Lights
The most important thing in your winter cycling gear is a bike light. It's best if you have two, one in front and one at the back. You need to make sure that you have multiple visibility points.
Front lights: Keep the brightest light in your cycling kit on the handlebar. Keep the other light on the arm or maybe your helmet. This way, you can direct the light independently.
Rear lights: you need to have bright flashing light in your winter biking gear, and this should be put at the back of your cycle and one on the cycling helmet or maybe any clothing item.
How bright should the light be?
Assuming that you will not get street lights everywhere, you need to have a minimum brightness level of 500 lumens in the front of the handlebar-mounted light. For the back, keep at least 100 lumens. Your secondary lights do not have to be this bright.
Winter Cycling Outfit
Your winter cycling gear needs to have reflective clothing pieces. Most of the cycling outfits have reflective trim and are sold for off-roading. The more reflective elements your winter cycling jacket and trouser has, the better it will be. You can wear reflective bands or a vest, anything.
At a minimum, you need to have things in cold weather cycling gear that will make you visible from any direction to keep you safe. You can also add reflective tapes to your bike or bags, handlebars, etc.
Dress for Warmth
Just like any other outdoor activity, layering your winter cycling outfit is necessary. You will start out feeling cool, but as you ride, the body will start to warm up, and in this case, you will need to have layers that you can take off because chill comes in quickly when not pedaling.
If the weather condition is very cold, you need to wear a wicking base layer under the main bike clothing. You should always wear warm tights, long sleeve jersey, and waterproof pants, and a cycling jacket in winter.
You do not necessarily need to buy a cycling outfit for all your layers. However, specialized cyclewear does come with features that make you more comfortable and visible when you ride.
 A skullcap or cycling cap is a must-have in your winter biking gear/kit. This is worn under the cycling helmet to cover your head and ears. Some helmets are made to be used for many outdoor activities with interchangeable liners to adjust the warmth according to activity. You can also add goggles or cycling glasses to keep your eyes protected from frost and cold winds.
Bikes gloves are made waterproof, which makes them a must-have in your winter cycling gear. These will keep your hands dry and warm in cold weather. Buy a warm pair of gloves that are affordable and comfortable to control the brakes and shifters. Gloves provide better grip in wet weather conditions.
Cycling shoes are mostly snug to provide efficiency when pedaling. Some riders like to switch to different footwear in colder months that can accommodate warm socks. You can add waterproof shoe covers to increase the warmth. If you have heavy treaded soles, it will help you in winter to give traction when you get off the bike.
Hand Warmers and foot warmers: other winter biking gear accessories to have are foot and hand warmers. The air-activated warmers can easily be worn under socks and gloves and are a miracle on bitter frost days. Warmers take time to heat up, so you can break off the sealed package a few minutes before you set out to ride.
Winterized Riding Tactics
While staying on the far right of the road might seem like a great place to ride the bike but not in this season. The curb is where all the plowed snow, broken glass, and muck accumulate. Also, staying on the far right will make you less visible to drivers in the dark.
Take up the lane
Stay on the middle right side of the road to be more visible and detectible to drivers so that they do not squeeze you as they pass. This way, you will steer clear of any accumulated debris on the roadside.
Ride relaxed
Locked elbows and knees can make it difficult to react smoothly. Instead, you should always stay relaxed, loosen your legs to absorb motion created when you run over snowy ridges or road rubble. Be ready and alert and stay away from the ice, tier piercing debris, and slick surfaces covered with leaves.
Watch out for areas with melted snow because it will likely refreeze overnight. Bridge decks and low spots are also prone to ice formation. If you end up rolling over an icy or slippery patch, then try to coast across without braking or steering.
Clean and Cover Your Bike
Not necessarily a winter cycling gear but another quick tip for a great ride during cold weather. Snow and road grit can come onto the bike parts even with fenders, especially on the drivetrain and chain. To have a smooth-riding bike, you need to minimize muck accumulation. Regular maintenance is a great idea in every season, especially in winters.
A must-have in your cycling kit is lube. Wipe it down across the drivetrain, cycle chain, and other parts of the bike after a grimy ride. Also, do a thorough clean-up and lube the bicycle parts once every few weeks. When done with full cleaning and wipedown, recoat the chain lightly and use a wet lube. Do not keep the chain dry in the winter season.
Make sure to wipe the brakes clean after dirty and snowy roads and make sure the surfaces wheels contact with are clean.
Shelter for Your Bike
Freezing temperature and rain can be harsh for your bicycle; it is always best to keep the bike indoors if possible. Another place to keep your bike when not in use is in building eaves, under a carport, covered garage, or porch to keep it protected from snow and rain.
You can even buy bike covers or make one at home using a tarp. If you leave the bike outside in the snow, remember to thaw the moving parts before you ride it. You can also fasten the thawing process by bringing a bike to a warm indoor space.
Keep Electric Bike Batteries Warm
E-bike batteries may drain faster in winter weather, so make sure to minimize how long you keep them outdoors. While the temperature outdoors is not in our control, you can remove the batteries every night and keep them indoors in the warmest room. For some batteries, you even get covers to keep them warm during the ride.
Final Words:
So how to keep an all-year mindset?
With proper preparation of winter cycling gear, you can ride your bike happily all year round. By following these tips, you will become a great winter bike rider. Come summertime, and you will be waiting for winter to arrive soon.
If you like this article, do not forget to leave a comment below!