Best Skateboard Shoes To Get Your Hands-On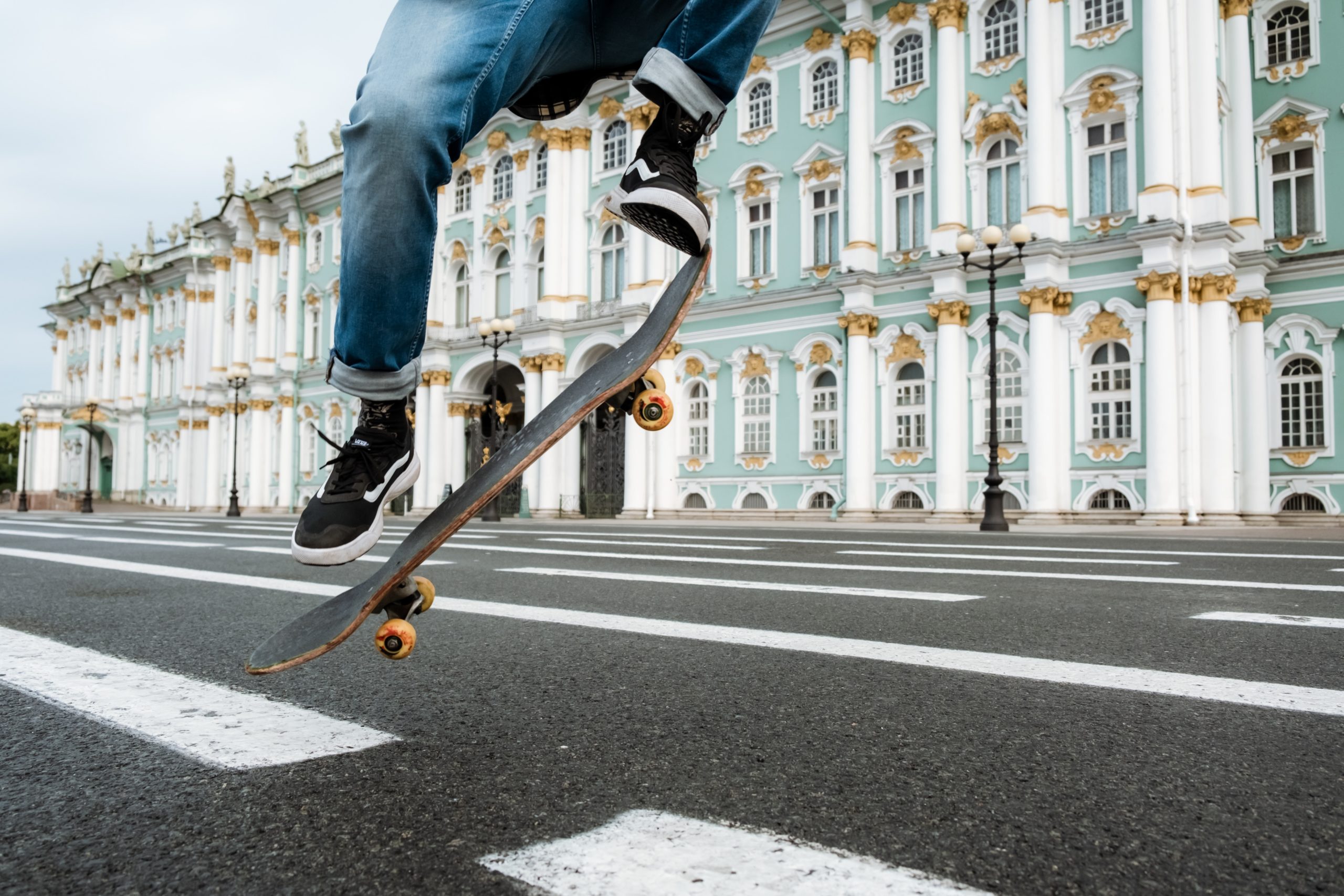 Are you looking for the best pair of skateboard shoes? Well, you have come where you need to be.
In this post we have put together the best skate shoes in the market with amazing performance and style. There are many other factors that go into making a shoe fit for a skateboarder, but the two main factors are style and performance.
These skate shoes are top-notch in terms of durability, performance, comfort, style and fitting.
Let'sLet's find out the right pair of skateboard shoes for you.
What Are Skateboard Shoes?
Skateboarding shoes are not a random pair of footwear, but these are purpose-built items of your skateboarding equipment. Good skate shoes consist of technology that has been evolving since the 70s to meet all the requirements of skates regarding comfort, protection and durability. For different skating styles, there are different skateboard shoes.
Best Skateboard Shoes In The Market
Here are some of the best skateboard shoes and brands that are our favourite.
Converse CONS Louie Lopez Pro
Carrying the amazing skating skills, no wonder Louie Lopez makes the best skate shoes. COnverse have ticked all the boxes of durability, style and price with this collection.
These shoes are available in various colours, and Lopez Pro also offers the customization option with the fine stitching done in accents of gold and durable shell for skateparks and streets.
The only drawback of these converse shoes is that the fit might not suit everyone. Some people complain about them being too tight, and many people appreciate the heel support that it gives.
Priced at $70, these shoes blew the market with their style and performance.
Read More- A Complete Guide on How to Skateboard for Beginners
Nike SB Shane Skate Shoes
Nike SB is one of the top choices in the skateboard shoe brands for plenty of reasons, but nothing can beat the fact of the amount of time that went into the development of each shoe.
Nike SB Shane is the proof of the hardwood the brand had put in when Shane collaborated with Nike. Together they spent several years perfecting the shoes, and it really shows now.
These skate shoes feature sock liners along with subtle style elements like the custom double lacing, low-key perforated ventilation at the toe cap and remastered design.
The biggest cons of these skateboard sneakers are the high price of $80 before added taxes.
You get tons of texture and style options to choose from.
DC Shoes Legacy OG
If you think DC Legacy OG is the kind of shoes that look like something out of the century, then you are right. These skateboard shoes are a serious blast from the past from the golden era of skateboarding.
This is a good skate shoe range that became popular because of Stevie Williams and Josh Kalis, legendary skaters who showed off the collection during their LOVE park era.
The shoe design was refitted again in 2020 using sleek design and durable material. This comes with a collar and padded tongue to make them one of the most protective skater shoes in the market today.
Its design features both sneakerheads as well as skater shelling in the latest colourways. However, some skaters might find the price point a little disappointing and the bulky silhouette which can get in between boards' feel.
Nike SB Zoom Blazer Mid
Another very good skate shoes from Nike are SB Zoomer. These are some of those rare shoes that fit right in each category of best performance, best seller and best style. This iconic shoe range has a contemporary look, and stylish features of sneakers will white colourway.
These shoes are also available in the other colourways along with offshoots. These Zoom Blazer provides mid arch support and also extra support on the ankle, along with amazing performance and style.
Like any other shoe in this list, the price may turn off the skaters. These skateboard sneakers are also quite popular among non-skaters.
Adidas Campus ADV
Adidas is popular as the best sports brand, however even they have some amazing skateboard shoes in the brands' catalogue. The most iconic Adidas ADV is inspired from the 80s Campus, where the shoes were a cult favourite of the hip-hoppers.
This revamped version of the Campus ADV comes with years of great sorts of performance embedded into a stylish pair of footwear that skateboarders are going to love.
It is popular for the reinforced high-impact areas and the no-slip tongue, extra cushioning and comfort with durability.
The only cons are that these are only available in cloud white and core black colour, but the suede material makes up for it. This retails for $80, making it an average for the price point. If you are lucky, you can get your hands on them during the sale.
Best Ways to Clean Your Skateboard Shoes
Keeping your skateboard sneakers clean is not easy. Luckily, there are some ways by which you can keep your shoes clean and do regular touch-ups when they catch dirt again.
Here are some good tips for skaters to clean their skate shoes.
Toothpaste works really great when it comes to cleaning the shoes, but no one really knows why. Toothpaste provides the right amount of pull against grime and dirt without damaging your shoes.
We all love a good DIY, and Grease and soap make the best ever duo. You can keep your skater shoes clean using this combination for a long time.
Canvas is one of the stylish and best skateboard shoes; however, they carry a big problem along with them- that is cleaning. Instead of canvas, go for leather or suede, which are easier to clean and are also durable.
Yes, you can wash your shoes in the washing machine, however, do not put them in the dryer. They carry the risk of shrinking.
Read More- Tips for Not Buying a Cheap Skateboard
Buyer'sBuyer's Guide To Choose The Best Skateboard Shoes
Choosing the right skate shoes can be difficult. There are plenty of options available in the market, and new shoes are being released every single day. Here we have a complete guide to help you choose good skate shoes which suits your style and skating requirements.
SOLES
The most important part of choosing the best skateboard shoes is checking the sole type. Here we have explained the two main types of sole:
Capsules are shock-absorbing and durable, which helps to provide good impact protection against hard landings when skating. These types of shoe soles are made with a single rubber outsole unit; the upper part is sewn and glued to the outsole.
These soles last longer than vulcanized soles; however, these do not provide much flexibility. These shoe soles are perfect for skaters who like to jump off large; edges and stairs because the extra cushions keep their feet protected.
Vulc shoes are lighter, more flexible and easy to break-in. These shoes do not provide much foot protection like the cupsoles but are ideal if you want a good board feel in the shoes with less bulk and weight.
The shoe soles are made by connecting the upper part to the outsole using foxing tape wrapped around the shoe perimeter and then baking the shoes in the oven to meld all the pieces together.
This baking process degrades the rubber quality, making them softer, which is why Vulc shoes are more flexible and thinner in comparison to cupsole shoes. These skateboard sneaker soles are best for skaters who cruise around the streets, doing flip tricks on flat grown or skate transition.
UPPER MATERIALS
After sole, the next thing to pay attention to is the upper material of the skateboard sneakers. There are many different types of options, each having its own benefit and downside.
Canvas shoes have become staple skateboarding shoes since the 70s because of their lightweight and breathability factor. VANS and Converse have become iconic skateboard shoes brands for these reasons.
However, the canvas is not the best choice for skaters because of the poor durability of the material. It is the fastest material to break down after you slide on the coarse grip tape. Canvas shoes are ideal for the skaters who cruise around, do fewer tricks and carve on the transition
Durable and abrasion-resistant material, leather is the best choice for skateboarders if you are a skater who loves to do lots of tricks without inflicting damage to the flick skateboard shoes area.
Leather shoes work like terminators; no matter how much beating they take, they always stay in shape. They will make your feet feel as if they are melting. These shoes do not offer breathability, which can make them soggy and hot really fast.
Suede is that material that brings the best features of both leather and canvas to the table. It is highly durable and abrasion-resistant. It is thinner than leather and more breathable as well. Even after a long practice session, your feet will not sog out in the suede shoes.
Breathable, lightweight and durable, textile makes great skateboard sneakers. Shoes that use textile also incorporate suede and other materials to cover shoe points that may get damaged easily. Many skateboard shoe brands use capsule made of textile uppers to minimize the weight while maximizing bulk and padding.
STYLES
Every skater would want to own shoes that reflect their personality while providing protection and comfort. This is why you have so many shoe styles to choose from, which are discussed below.
High tops make good skate shoes when you are looking for extra stability and protection around the ankle. These shows feel rigid, which can be both good and bad depending on what is your skating style.
Low top skateboard sneakers are most common. With full mobility and lower ankle profile ankle, these are becoming favourites among the crowd. This type of shoe style does not offer much ankle protection.
Midtop falls somewhere between a high top and low to skateboard sneakers. These shoes offer decent mobility along with ankle protection.Mid top skateboard shoes make the perfect choice for skaters.
Slip-on are stylish and classic. You will never have to worry about open laces again. These low profile skater shoes can be found in any store. However, these do not offer any kind of protection to your ankles. These are trade-offs that can be pretty enticing for people whose first concern is not protection.