Best Skateboard Helmet For your Kids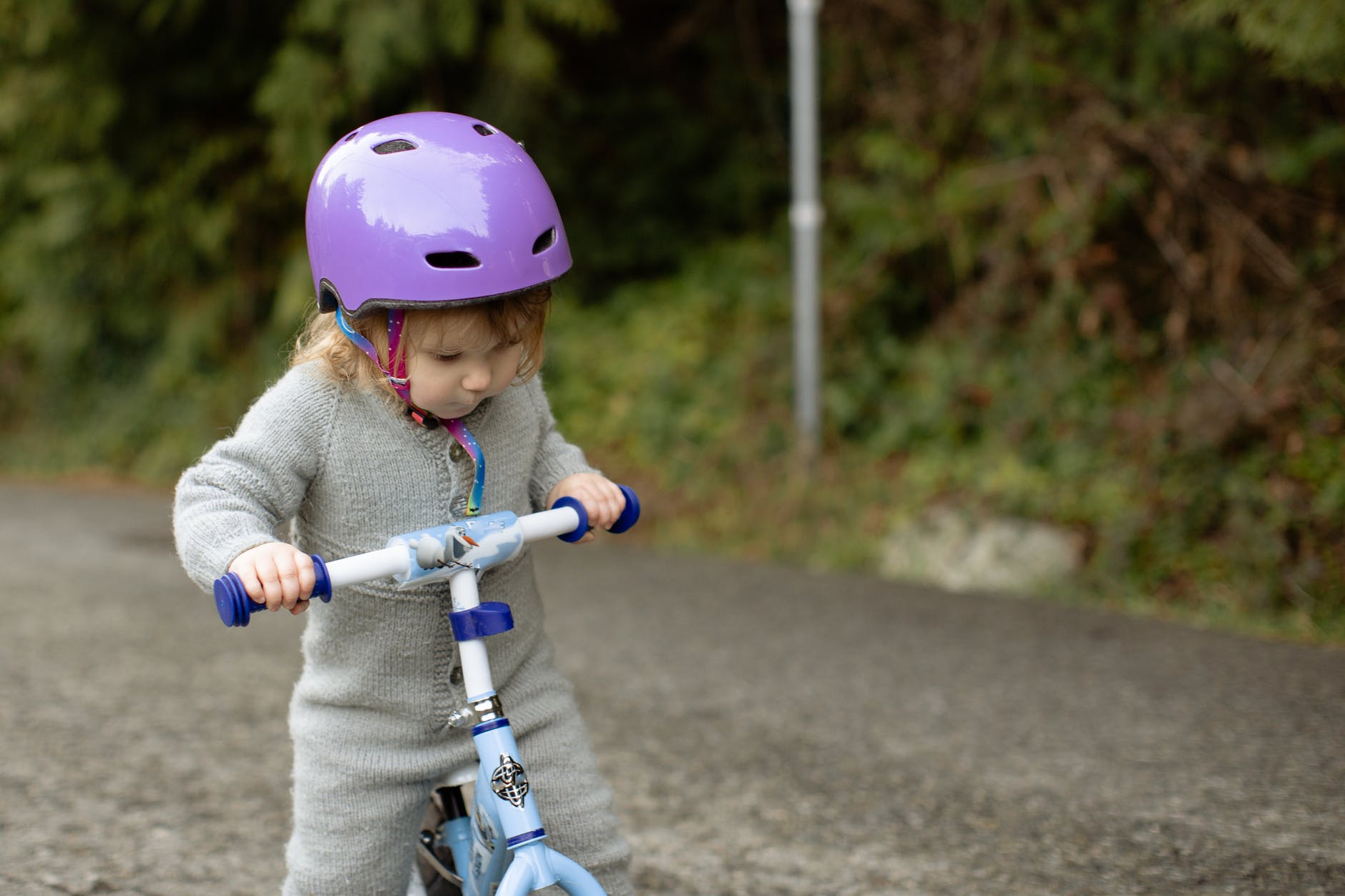 Are you in search of the best skateboard helmet for kids? Well, you have come to the right place.
Skateboard safety is incomplete without mentioning the helmets. The helmet is the most important safety gear of all as it protects the most valuable body part, I,e head. For kids who ride scooters, skateboards, and bikes, a skate-style helmet is the fashion thing. However, skate-style helmets and skateboard helmets are completely different. They may look the same but on the inside is where there is a major difference between the two. 
Keeping this in mind, we have a complete guide to pick the best skateboard helmet for your kids. Each of them comes with different features and at different prices.
Best Skateboard Helmet Options:
Here are some of our favorite picks for the best skateboard helmet option for kids.
Nutcase Little Nutty & Street
This is the best kids skateboard helmet. Not only does it have a funky and cool style of all the skateboard helmets, but it also features MIPS. MIPS refers to the Multi-Directional Impact Protection System. It consists of a plastic layer on the inside of the helmet that rotates and shifts on impact.
In easy words, it helps in reducing the rotational motion, which can cause severe brain damage. This is why MIPS is also known as the BPS (brain protection system). These helmets are used widely because of their top-notch safety feature.
It comes in a reasonable weight with an adorable design which makes the Nutcase our favorite roller skate helmet for the little ones.
Bell Hello Kitty Helmets
Another best skateboard helmet with a unique design is from Bell Hello kitty. This helmet is specially designed for girls and is based on the Hello Kitty character. It comes with a plastic bow, painted whiskers, and 3d cat ears.
The design is perfect for baby girls who like hello kitty, and they will always wear the helmet even if you are not supervising. Bell Hello Kitty helmet is certified by CPSC and ASTM certifications both. You get to choose between two different sizes, one for your toddlers and one for older kids.
Read More- Best Electric Skateboards To Buy This Year 
Flybar Dual Certified Helmet
Another best kids' skateboard helmet is from Flybar. This brand is slowly making its way into the helmet industry piece by piece. The first thing that you notice in this helmet is the ventilation hoes. It has a total of 12 of them, which helps to keep the head cool, making it appropriate for summertime use.
Aso, the helmet features an adjustable strap and dial to make sure it fits nicely with your child. The smallest helmet size is perfect for 6-8-year-olds.
This is one of the cool skateboard helmets with amazing graphic options to choose from. Flybar helmets are dual certified and are priced decently, given the features. It is more on the stylish side, so if your kid wants to flaunt a new helmet, this one is it.
JBM Skateboard Helmet
This one is both safe and affordable. The JBM rollerblade helmet is designed simply. It features multiple holes, adjustable straps with a basic color scheme. Also it has adjustable bucks to fit small heads. 
It is available in three different size options to pick from-small, medium, large. Also, if your kid has shaggy hair, dreadlocks, or huge afro, this skating helmet is perfect for them.
This helmet is true value for money, and it comes with all the essential certificates like CPSC, F1492, and ASTM to ensure your protection is completely guaranteed. The design is simple with basic color theory. However, it is not as comfortable as other options.
Triple 8 Lil' 8 & Little Tricky
If you are a regular visitor to the skate park, you must have seen kids wearing Triple eight helmets. This is another best kids' skateboard helmet that you can pick. Triple 8 is a very popular brand, and all their helmets are dual-certified. Also, these are the heaviest dual-certified helmets in the market.
Lil'8 may be a little too heavy for young kids but are perfect for preschoolers. Little tricky is basically a larger version of Lil '8 . However, there are some major differences between the two. Little tricky does not have a dial knob. Instead, it consists of a few pads with varying thicknesses.
You can swap out the pads to fit the head of your child. While this feature is pretty common in adult skateboard helmets, this can be a little troublesome for kids. You will need a thinner set when your child grows.
Outdoor Master
The next roller skate helmet is from Outdoor Master. This helmet is pretty awesome for the price you pay. It comes in a solid built, dial adjustable knob for a snug fit. While other cool skateboard helmets may get pretty sweaty, this one comes with a lot of interior padding, which helps to absorb the excess sweat.
Also, the sweat pads are unlike the cheap ones found in helmets. Instead, these are made of sweat-wicking material, which keeps the sweat sealed and prevents it from dripping onto the face. Overall you get a great quality skateboard helmet for the given price.
GoTrax
If you are looking for a lightweight rollerblade helmet for your kid, then check out Go Trax. When compared to a biking helmet, skate helmets are pretty heavy. Some kids do not like to wear a dual-certified helmet only because of the weight.
The GoTrax skateboard helmet is the best in terms of lightweight features. It is the lightest dual-certified helmet you will find on the market. However, the rest all the features are pretty simple, like the cheap sweat pads, which will not last more than two years.
Read More- Best Skateboard Shoes To Get Your Hands-On
S1 Mini Lifer
If you are very concerned about your kids' safety, then buy an S1 Mini Lifer roller skate helmet. The company is committed to ensuring safety. In a world where a kid's skateboard helmet is made of non-certified soft foam, S1 focuses on educating the world about wearing only certified soft foam helmets.
Thousand Jr.
Are you in search of some cool skateboard helmets? Then Thousand Jr. will be the right pick for you. Not only is this the best skateboard helmet in terms of safety but also cool design. It features a retro-style design with vegan leather straps making it the hippest choice on the block.
Besides all the good looks, this rollerblade helmet comes with an integrated visor. This visor helps to prevent your kids' eyes from the sun and also from sudden plant crashes. These visors will not come off even when in contact with the ground.
XJ Toddler Kids Helmet
Another affordable pick in this list is from XJD helmets. This kid's skateboard helmet does not have anything fancy, but it does not compromise on safety measurements one bit.
The helmet can fit head sizes of 18.9 to 21.3-inch diameter, which makes it a great pick for kids between 3-8 years. Also, it has adjustable straps and buckles to give a snug fit. The XJD helmet is available in basic colors like black, blue, pink, and light green.
This helmet is dual certified with CE certifications and CPSC; however, it does not have ASTM F1492 certification. While it will keep your kids' heads protected, it is not as strong as other ASTM-certified ones.
Razor V-17 Youth Multi-Sport Helmet
Another best skateboard helmet in the mid-price range is from Razor. This is a unique helmet that stands out from others because of its custom design and unique color range. It features 17 ventilation holes with excellent distribution and designed to suit kids of age 8 to 14 years.
Razor helmet is a little flashy in comparison to other brands of rollerblade helmets and also features cool color options to choose from. If your kid doesn't like to wear a helmet because of its boring designs, then they will definitely love to flaunt this one. You can pick a color that they find attractive and will enjoy wearing. However, this helmet only has CPSC certification rating it for only cycling safety.
ProRider BMX Bike & Skate Helmet
If you are in for an affordable kids skateboard helmet, then do not forget to check out ProRider. It is similar to JBM and XJD helmets; however, it offers more color and size options.
The Pro Rider is well suited for kids who roller skate, and this one is the most basic option on the list. The design reflects its affordable pricing. It comes with only adjustable straps and no buckles to fit your head snugly.
The helmet is available in three different sizes and can fit kids between 3-6 years or older, depending on the head size. If you are on a tight budget, this helmet is a good choice. The protection of your kids is guaranteed as it comes with CPSC certification.
Read More- A Complete Guide on How to Skateboard for Beginners
Final Words:
Skateboard helmets are a must-have in the safety kit of every kid as well as adults. Helmets inspire confidence in both kids and the parents. To keep your kids safe while they skate and give you one less thing to worry about, but the best skateboard helmet from this list suits your budget and requirements.
If you like this post, do not forget to leave a comment below.