Common Types of Longboards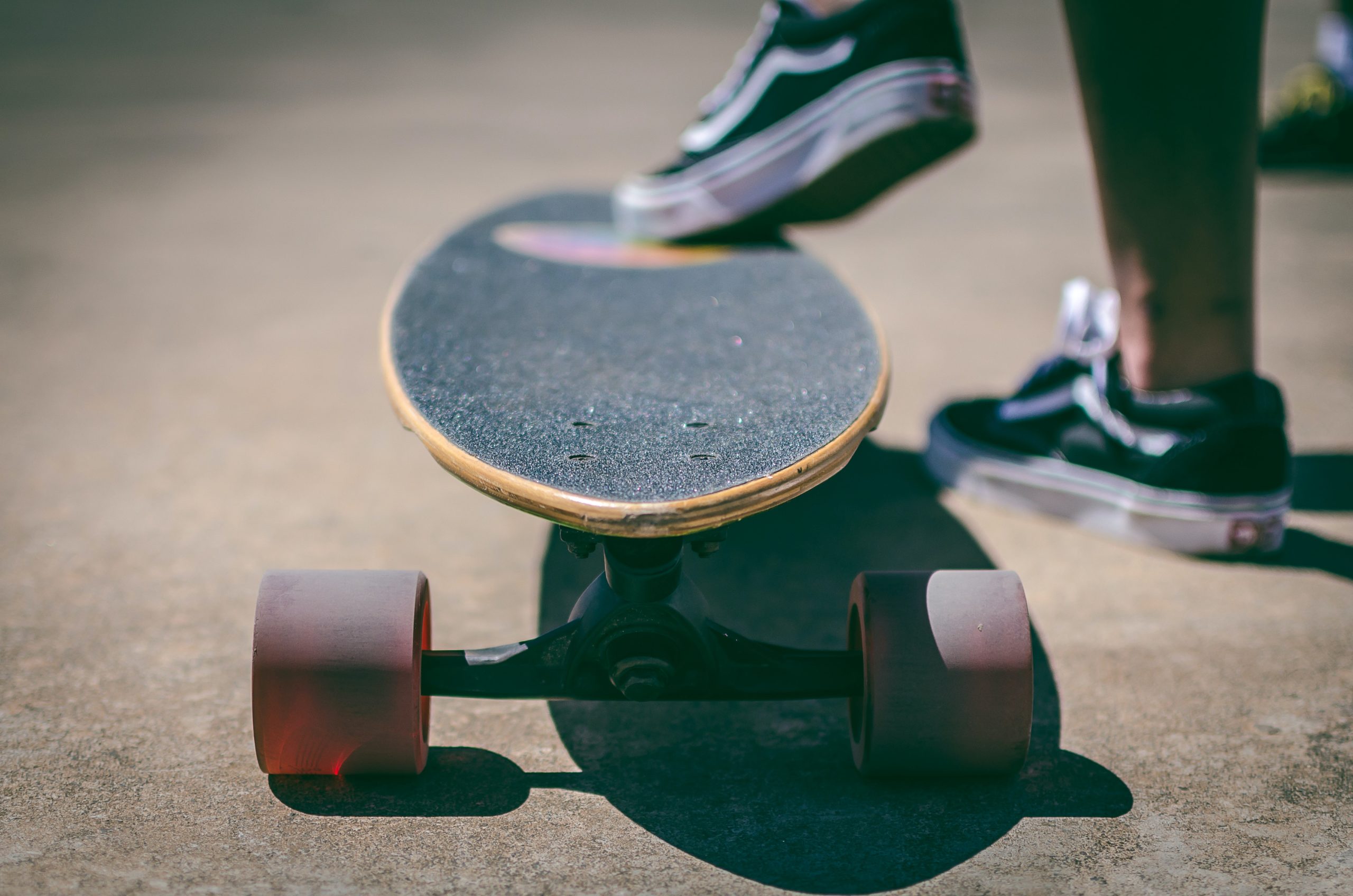 There are many different types of longboards available in the market. Some are fancy, and some are simple. Each of them comes with a different configuration, style, and shape for a reason. This means that every rider will need a different longboard style to fit for different purposes.
Different styles of longboards serve different purposes. Are you a fan of longboarding and are planning to buy a new set for yourself? Go through this post to understand about different types of longboards available in the market and what the difference is in each of them.
Types of Longboards
One of the most common types of longboards is the downhill longboards. These are all about high speed. Downhill longboarding can hit upto 50-65 mph, and if you are a professional, it can even go upto 80-90 mph.
Although there are many elements that affect the speed of a downhill longboard, like your weight, slope gradients, pump, and push potential. Longboard design, speed tuck, etc., the true factor is the stability and the turning ability of the longboards.
If you are not able to turn around, you may lose speed and effectiveness. Downhill longboards come with comfortable foot space and secure placement for helping you go fast. Because they are heavy, it may be difficult to turn them around.
Drop-through longboards are the most popularly used types of longboards. These look like a normal skateboard but have a cutout at the back. With the help of this cutout, the trucks fit properly. These are great for freeriding. These are becoming quite popular nowadays.
Carving is one of those techniques that is the dream of many skateboarders and longboarders to master. It is not easy to do. It is almost similar to ocean surfing and it is both artistic and technical. If you want to feel the pleasure of freedom, motion, and pleasure then Carving longboards is one of the must have longboard styles. Carving maintains the speed naturally without you having to push the ground.
Among many different types of longboard, another one that is quite popular is a cruising longboard. It looks like sauntering on a simple longboard. However, this is a leisurely style for going around the surroundings pleasantly like a general dude, gazing at the neighbourhood.
Cruising longboards are the first pick for a relaxing ride. Something near 40 or longer is perfect for maximum stability. It has flat deck longboard styles with moderate flex. Flex allows a comfortable ride with less stress on joints. If you want to feel balanced suspension, then choose big wheels.
Long-distance cruising, boardwalk cruising, and commuter cruising all use different cool boardwalk cruising.
Pintail longboards are another type of longboard with a teardrop shape, which allows deep carving with less risk of wheel bite. These are a top choice for carving and cruising around on hilltops and flat surfaces. Also, there is a great pick for beginners because they provide a lot of space for the feet. A pintail longboard is higher than other types of longboards because of top-mounted tracks.
Another important factor that plays a big role in choosing the best types of longboards is the height of a rider. It should always match the length of longboard styles that you are going to buy.
The size of the foot is proportional to the height. Your feet should have enough space on the board and should not dangle out. The weight of the rider is another consideration because it can impact the flexibility of the longboard. The heavier you are, the longer the longboard should be and vice versa.
These are one of those types of longboards that are easily recognizable with their tail cleft, which is a trademark. This is why they need a fishtail longboard. These are similar to pintail longboard styles, with the only difference that you can take sharp turns with these ones.
This is possible because it has a steeper radical concave which outplays a kicktail. It also offers more heel and toe control because of sharper concave and low flex. Intense wide carving and easy speed check are made possible.
You cannot ignore the fact that these look snazzy and have a classic surf style.
Do you know what bling longboards known for are? Their stability and durability. Among all the different types of longboards, a blunt longboard offers maximum stability. It has a blunt nose and tail parts similar to pintail longboard styles.
However, these are not the best pick for hill riding and making sharp turns. It has large wheels which offer maximum stability. Comes with a little flex which makes it perfect for beginners and helps them expertise easily.
The most traditional type of longboards is twin longboards or skateboards with a modified design of multi-directional street skating. It has an attractive design with curved tail structures and a nose. The stability of these longboards is high, and this is the reason professionals use them.
You can make sharp cuts and turns with this one, so you can also use it for downhill riding as well. If you like to do tricks, then do not worry; this longboard has you covered, and it is even great for freestyle riding.
In case you are planning to buy Twin longboards, make sure to buy one with large and soft wheels.
Cutout longboard styles feature a superb design with a lot of wheel clearance. It has a wide base with narrow edges because of deep cutouts. This is how they were named the cut-out longboards.
They work similar to Dropdown longboards but have more stability. These are extensively used in freestyle and downhill driving. They are bi-directional with large wheel clearance.
Dropdown longboards are another longboard style with good stability on their lower nose and deck. It is easier to push them for a long comfortable ride. With ample wheel clearance, these are paired with a cut-out-shaped deck. Giving you the best of both worlds.
The top mount longboard depends on the attachment to trucks at the deck. These have trucks directly mounted to the bottom part of the deck. This gives the rider a permit of increased capability, which helps even in aggressive turning. This can cause wobbling during fallout when at a height above the ground.
Hill riders enjoy double-drop longboards. The design is a mix of drop deck and drop-through longboards with advanced features. This speed machine can be easily manipulated for its speed because of the low center of gravity.
Yes, a dancing longboard. This is one of the different types of longboards for some fun grooving when going down the hill. These longboards are longer than other styles and also offer great stability. They feature a double kicktail for popping them easily. These weigh more because of their long length; however, these are easy to maneuver.
Electric longboards are a new rage nowadays. These are similar to normal longboards, with the only difference that it does not require kicking or pushing. An electric longboard can hold upto 200-330 pounds easily. The electronic gears, brakes are made to give the best riding experience. This can minimize the range and also lower the speed.
Which Longboard Should You Choose?
If you are a beginner at longboarding, you should focus on using a longboard. To understand the basics, buying a Pintail is the right choice. It is an all-rounder as compared to all the other decks and is also safe for rides. Once you get the momentum of the longboards, you can buy specific types of longboards.
Final Words:
Longboarding, like skateboarding, is quite a fun experience. This sport is captivating and really captures the essence of enjoying freedom with a group of skills. If you are not an expert yet, it's time to start digging in. Do not forget your safety gear while you practice; it may look silly but can save you from serious injuries.
Do not forget to leave a comment below if you find this post helpful.