Puzzle Games For Adults To Work The Brain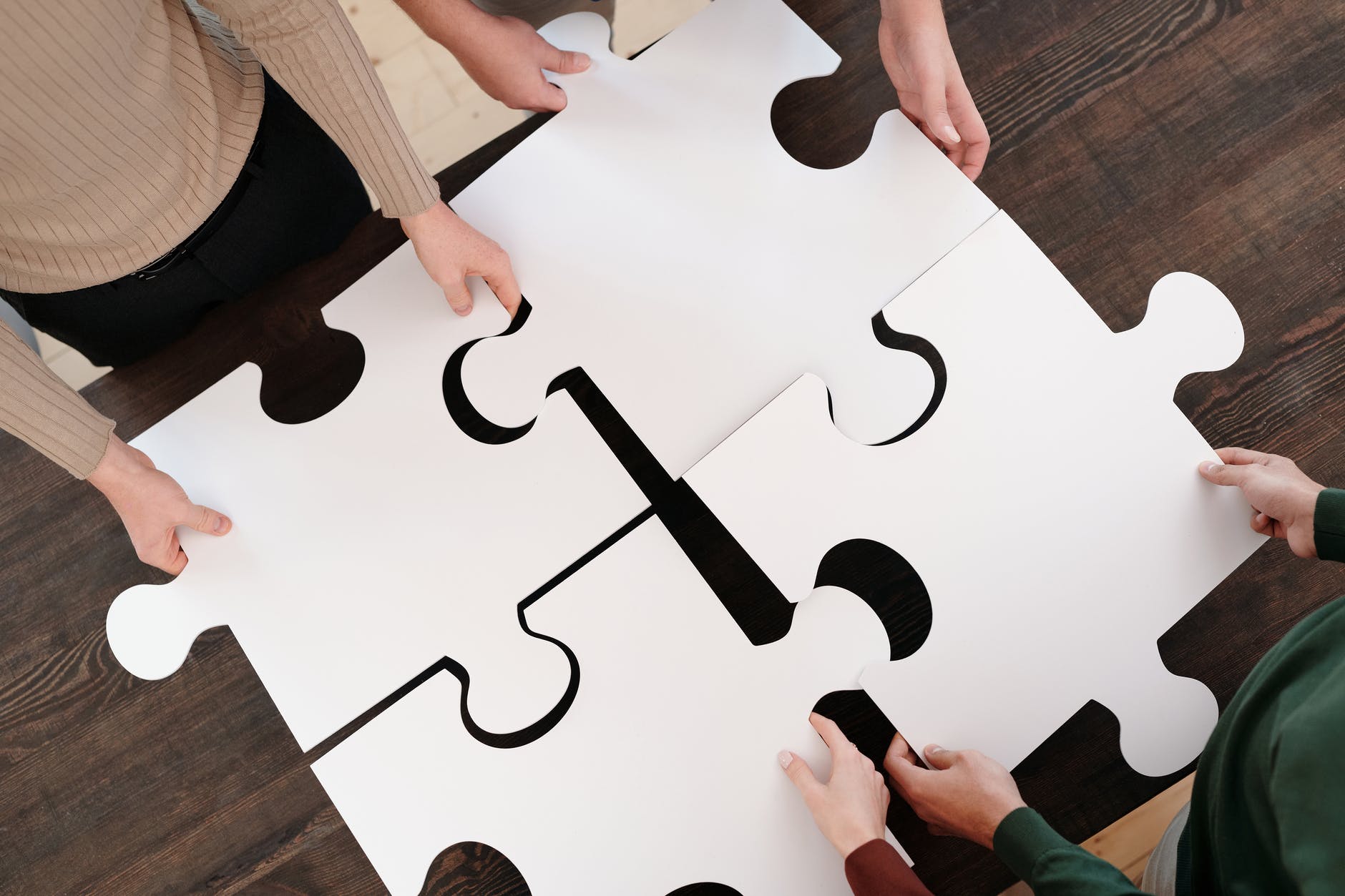 Do you want to know what are some fun puzzle games for adults to play at home? If yes, don't go anywhere. 
Remember those days when there was no internet and Puzzles were the only best source of entertainment? Most of our childhood was spent doing jigsaw puzzles, scrabble, and sudoku in our daily newspapers. 
Fortunately, we are living in a hi-tech world now with super-fast internet all around us. You can find some great free puzzle games and apps to play on your mobile phones and other devices. 
Check out these best online puzzle games for adults and work your brain!
Best Puzzle Games For Adults
Below we have listed some of the best and fun puzzle games and apps for adults that are compatible on both android and ios.
Brain It On
Are you in a mood to challenge your brain? If yes, then you will love this game. Brain It On is a real mind scratcher. It may seem simple, but you will have to really put your brain into solving the puzzles. The game offers various levels in a horizontal format.
You just have to open the app, pick a level and start playing the game. Before you begin playing, you just have to make any shape you like on a plain canvas and start with the game.
As the level increases, the game's difficulty level also increases, which makes it the best free puzzle game for adults.
Monument Valley 
Monument Valley is another fun puzzle games for adults where you have to use your brain to reach the end destination. The game has a 3D format, which makes it even more fun to play. 
The only drawback of this puzzle game is that it is a paid app. If you are willing to spend money, then trust me, you will not regret it.
Two Dots
This is another one of the best online puzzle games. All you need to do is move the two dots around that you see on the app and connect them to meet each other while forming a connection in between. 
When you first open this puzzle app, you will get a full guide on how to play this game. You will start with the first level and eventually move up the ladder. The game keeps getting difficult as you go on higher levels.
When playing the game, you have to keep one thing in mind, connect the dots vertically, horizontally, or maybe form a right-angle. You cannot move the dots diagonally. Another challenging thing about the game is that you will get limited moves, demanding you to work your brain fast.
When you reach a particular level, the app will assign you some targets to achieve to pass that level. Two Dots' initial levels are simple and will make you feel like a pro, but trust me, the game becomes really challenging as you go up.
Escape Game
Escape room puzzle games are one of the best and most loved by both kids and adults alike. In escape room games, there is a storyline that will be introduced as you start the game. 
The game provides some hints to help you move ahead when you are stuck in a situation. The game will start with the first level, where you will be asked to find some object and use them in the scene to escape the room.
 You can try tapping various walls, objects and look for hidden objects, repair things- there are endless opportunities to pass the level. The difficulty level makes it one of the best free puzzle games for adults.
Move The Block
This is a classic online sliding puzzle game for adults, in which you are required to slide the objects in order to win the game. The levels are divided under Basic, Premium, and Old categories, and each level comes with a sub-level.
This is one of the most fun puzzle games. As you pass the levels, you will get addicted to this game without even realizing it. The game's difficulty level increases simultaneously, and you will get some spare hints to help you out. However, the most annoying thing about this game is that you have to watch an ad video for each hint.
Jigsaw Puzzles Real
If you have never played a jigsaw puzzle, then you are missing out on so much fun. This classic puzzle game is, no wonder, one of the best online puzzle games or apps. 
The game rules are simple; you need to join the puzzle pieces together and form a single picture. You will get several options to choose from in the app, like pictures of an animal, nature, or aerial. Choose any image of your choice and begin playing.
The game will twist your brain and memory, but this jigsaw puzzle game will remind you of your childhood. 
Im-a-puzzle
This is another puzzle site similar to Jigsaw Puzzles Real. You can choose over 1000 jigsaw puzzles to solve. What makes Im-a-puzzle unique is your ability to customize each puzzle by shape and number of pieces. 
You can also upload your own photos to create your own puzzles, making Im-a-puzzle fun to play with friends and share.
Skillz
Skillz is one of the most popular puzzle games for adults that will tease your brain and put it to some good use. The app lets you choose if you want to play alone or with a partner. You will have to pass the first level to unlock the second and so on. The game also offers you the chance to replay if you were not satisfied with the performance score.
In this puzzle game, you have to look for a particular number or letter among the bundle of the same letters or numbers to test your speed and brainpower. This game is quite addictive and will urge you to cross all the levels.
Smart: Brain Games and Logic Puzzles
Among many other free online puzzle games and apps, Smart is one such game that teases your brain and demands logic to solve each puzzle. The game features color-coded levels along with many others, and each level comes with sub-levels.
This is a smart puzzle game that will rate you in terms of memory, problem-solving skill, imagination, flexibility, attention, and speed to help you improve in respective areas. You will earn points and gems as you cross each level. 
Sudoku
Sudoku is a classic puzzle game, and now it has become one of the most popular online puzzle games for adults. You must have seen sudoku in your daily newspapers and magazines. All you need to do in this game is arrange numbers both horizontally and vertically.
The grid number counts from 1 x 9 in a 9×9 grid. You have to make sure that each grid does not have the same number both vertically and horizontally to make perfect sudoku. 
The game will give you hints and chances to erase, undo or pencil off the particular entry. The game appears challenging initially, but you will start enjoying it when you get the hang of it.
2048 Original
This is another variant of sliding puzzle games, where you need to slide the blocks and arrange them in a 2048 manner. There are many puzzle apps with the 2048 moniker; however, this is on our list of best online puzzle games for adults because of its highest ratings.
When you start the game, you will have to choose the grid (4×4, 5×5, and so on). After choosing the grid, the game begins; remember, the higher the grid size will be, the more difficult it is to play the game. 2048 is one of the best free online puzzle games to activate your dying brain cells.
Final Words:
Just like we need to do physical exercise to maintain fitness, we need to exercise our brains. The above listed online puzzle games are appropriate for adults to have a fun time working their brains.
Do let us know in the comments below which puzzle game do you like the best!