State of Survival Tips, Tricks, and Strategies to Win the Game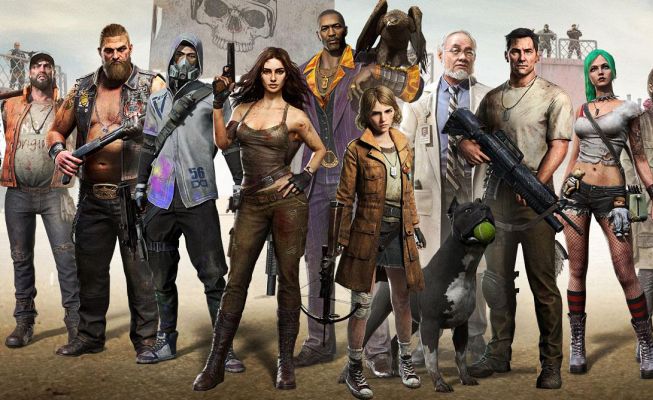 If you love zombie movies and video games, then the State of Survival game is for you. It is a real-time strategy game that is based on the events of a Zombie Apocalypse. Here is an article with some State of Survival tips to help you become the master of the zombie gaming world.
State of Survival includes amazing effects of scary Zombies, modern world weapons, troops, and contemporary science fiction gears. Like other RTS (Real-time Strategy) games, State of Survival is also a base building game that requires the players to develop and upgrade the settlements in order to compete with other players successfully. The game allows you to compete with the pro players across the globe and show dominance on the world map.
State of Survival Tips
This Real-time strategy game is loaded with content. Once you start playing it, you will always find something new to enhance your settlement and amazingly strengthen your forces. There should be idle times between new production and the cooldown period of construction and waiting for stamina to replenish. It allows you to efficiently venture out into the wild.
If you are new to the world of this game, then here is a helpful State of Survival guide with some efficacious State of Survival tips and tricks to help you win the game.
Stay Online Frequently
One of the best State of Survival tips is to be consistent. This tip is not only applicable to the State of Survival game but to all RTS games. You need to come online as it allows you to stay updated frequently. 
Being online helps in many ways, like utilizing your troops, grinding for resources, or constantly doing research. It is one of the most effective and best ways to stay stronger as compared to the other players. Make sure to farm for resources constantly as you would run out of them at higher levels.
Make Sure to Keep the Builder Engaged
Do not let your builder get inactive. Yes, you read it right. Try to keep the builder active as much as possible. In fact, you should keep the builders engaged all the time. The State of Survival game has one builder at the beginning, and you need to upgrade him so that he can build the building in order to advance your settlements.
If you are ready to burn some cash, then you can get a permanent builder by paying some real money. If you want, you can hire a builder for two days also in the State of Survival game by paying around 200 Biocaps.
Start Building Troops After Crossing Level 6
Many new players make a common mistake that they start building troops as soon as Barracks are built. Trust me; it is a bad idea. Make sure to upgrade the headquarters to level 7. After this upgrade, the Barracks, Range, and the Garage.
Avoiding to build troops till level 7 is one of the best State of Survival tips and tricks which will allow you to play efficiently. It will help you to produce Tier 3 troops.
Upgrade the Training Camp on a Regular Basis
The content in the State of Survival game is overwhelming. There are a lot of buildings, and you may miss upgrading some of them. This case often happens with Training camp as it does not get too much attention.
People often forget to upgrade the training camp, which is a bad idea. Training camp is highly essential to enhance the training capacity. You need to regularly upgrade the training camp to improve the number of training troops. Moreover, it also allows you to increase the speed of training in the settlement.
Make Sure to Complete the Explore Tail Storyline
Many people think that storylines in Hero Precinct and Level up Heroes are not important. If you are one of those, then you are wrong. The storylines are essential as they render various rewards like badges, gear, Hero fragments, and Combat manuals, which help to upgrade the heroes.
Always play this mode as it will allow you to make your heroes strong. The heroes in the State o Survival game level up after attaining XP from some battles like defeating infected or explorer trails. Make sure to level up the heroes that are better and can be used for a long time.
Explore the Wilderness
While playing the game, once you get sufficient troops and the better one, then you should opt to kill monsters and explore the wilderness. It is an automated procedure. Therefore, all you need to do is send your troops to do their work while you are busy doing other things in the game.
Pro State of Survival Tip – Send the troop continuously to fight the monsters. It will allow you to collect various amazing resources.
Use the Talent Tree Effectively
There are two main branches of talent trees: economy and War. So allot talent points according to your style of play. For instance, if your main focus is on farming resources for a specific time period, then make sure to focus on the economy. After some time, you can reset the tree back to attack. It is one of the best State of Survival tips and tricks to follow to enhance your strength in the game.
Join an Alliance
If you are planning to never join an alliance, then trust me, it is a bad idea. There is a wide range of benefits of joining an alliance. Moreover, it is one of the best and fun parts of the game.
If you join an alliance, you become eligible for better rewards, exclusive events and be a part of a robust group of people in the complete settlement systems. With the help of the alliance, you can attack strongholds, exchange resources, and become strong in defense.
Pro State of Survival Tip: Keep donating to the alliance. It will allow you to gain Alliance points. You can exchange these points for premium rewards such as Alliance Relocator or Chief Rename.
Benefits of Joining Alliances in State of Survival Game
Joining an alliance is one of the best State of Survival tips and tricks. Below mentioned are some benefits of joining an alliance.
If any alliance member kills infected friends, purchase certain bundles, and kill infected hunters, then all the alliance members get Aly packs.
Alliance Timer Help can help to decrease the timers of training, construction, and research,
You can earn points by helping the alliance to build alliance towers, headquarters and expand the territory.
You can exchange points for items present in the alliance store.
Once you build an assembly point, the allies can help you by sending reinforcements.
In order to complete the challenging Explore Trail Challenges, you can utilize Hero Support.
After building the Command Station, you can launch rallies with other allies. Even if you do not want to build a Command Station, you can join the rallies of allies.
Take Your Settlement to Alliance Territory
After joining an alliance, it is always a good idea to take your settlement to the Alliance territory. You can use an alliance relocator for this purpose. When you are a loner, it is easy to attack you. Loners are more vulnerable to attacks from the people who try to loot the resource present in the base.
However, when you are present in an alliance territory, you have a lot of allies, so you stay safe and protected. In the starting, you get three Alliance Relocators. It is one of the best tips and tricks to follow in the State of Survival game.
Regularly Complete the Daily Missions
If you want extra rewards, then you should regularly complete the charts of daily missions. It is the best way to gain an edge over other players. In addition to this, it helps you to find special Hero Fragments.
Read More – Best Clash Royale Decks for Grand Challenges and Tournaments
Other State of Survival Tips to Survive
If you love Zombie movies and video games, then the State of Survival game is the best choice for you. This game is not easy; you need to stay strong and follow the right strategy in order to survive. Here are some other State of Survival tips and tricks to help you play better and survive in the game.
Focus on Three Main Heroes
There are marches, trials, and heavy battles in the game. You need to rely on heroes to survive and win the battles; therefore, it is important to keep the heroes upgraded and continuously enhance them.
It is necessary to upgrade the trio of heroes to stay strong in the battles. However, at the same time, if you have more heroes, this will make it difficult for you to choose three. Therefore, you should limit your focus to three heroes.
Make sure to focus on the rarity of heroes while choosing them. Higher rarity means better skills, stats, or both. It means you will have to work harder to strengthen the hero also. But, trust me, all your hardwood will be worth it.
Play Defensive
One of the most important State of Survival tips to follow is to play defensive. You should join an alliance as soon as you can. Taking your territory to the alliance will help you to stay safe. Moreover, it is helpful on both defensives as well as offensive considerations.
It is always better to have an active peace out. You begin with an amazing amount of immunity from attacks when you start making your camp. After passing the three day peace period. If you opt for attacking another camp, you will always be prone to attacks that are done within the alliance territory.
Therefore, you will need a lot of extra preparation before the expiration of the peace flare. When you are shielded, make sure to know about all the heroes and troops present outside the city. In addition to this, keep the resources in crates as they are safe there. Playing dense will allow you to survive efficiently.
Encourage Your Alliance to be Defensive
In the State of Survival game, your alliance should be a bastion that reflects your inclinations and strategies. If you are a beginner, you can join up with any alliance. Make sure to join the ones with zero or minimal requirements for new players.
In order to earn more points, and play strong, help your alliance in construction, research, training, and upgrades. It will allow you to manage active participation in the game and the alliance.
Always remember that playing defensive is more beneficial. So, encourage your group to play offensive. In case your alliance is not okay with playing defense, then find another alliance that is ready to do so. Playing defense is one of the best tips in the State of Survival guide as it will allow you to stay strong.
Manage Your State
The ultimate goal in the State of Survival game is to create and maintain a strong shelter for you as well as your fellow survivors in a post-apocalyptic world full of zombies. It is simple, but the main challenge is to protect your state from the survivors who try to take everything you have worked for.
Like other RTS games, State of Survival is profoundly competitive. Therefore, it is essential to manage the state adequately by upgrading your buildings/ Make sure to keep the structure in your state well-organized. For instance, keep the Barracks, Garage, and Range structure together so that you can easily start convenient training. Organizing the state properly will allow you to grow the number of structures and easily collect the resources as soon as they generate.
Take Your Troops to Safety
If you are trying to survive alone, then it is a bad idea. It makes you more vulnerable to attacks. Therefore, you should try to stay in an alliance and move your troops to safety. One way to keep your troops safe is to hide them. It may sound cowardly, but trust me, it is the best State of Survival tips and tricks to follow. Hiding troops is better than feeding them to the hungry survivors.
Another amazing way to keep your troops safe is to send them away in the wilderness rather than keeping them at the camp. Anywhere away from the camp during the time of the enemy's attack is the best way to survive.
Final Words
State of Survival is an amazing game for people who love Real-time strategy games. It is a game in which you have to survive in a post-apocalyptic zombie world. You can easily build your state, but it could be difficult to face the attacks from other survivors. The State of Survival tips and tricks will allow you to stay safe and survive efficiently. Now, what are you waiting for? Enjoy the game and share your experience with us by dropping a comment.