State of Survival Guide – All You Need to Know About Gameplay, Heroes, and More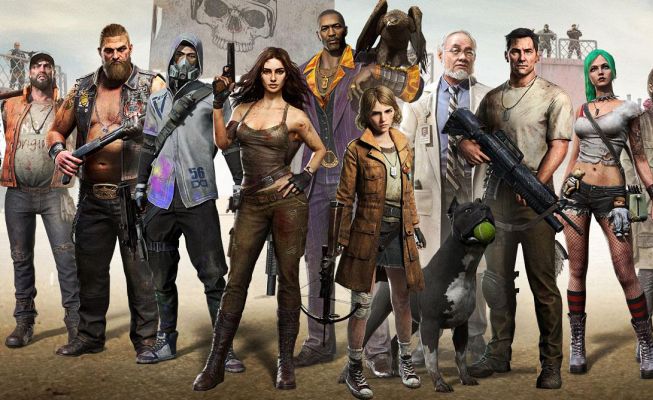 State of Survival is a Real-time strategy game that is based on surviving in the post-apocalyptic zombie world. It is one of the best games for zombie genre lovers as it allows them to live all their fantasies of a zombie world. 
At the present time, the zombie apocalypse genre on TV, series, and films is attaining remarkable popularity across the globe. Now, imagine a game with hordes of zombies coming to you; there is gratuitous violence, heavy gunfire, weaponry, and you have to survive while building your base in this situation. Sounds interesting? If yes, then the State of Survival is the game for you.
The State of Survival has attained remarkable popularity and success in the past few years. Gamers are loving this game as it is full of entertainment and fun.
If you are new to the world of the State of Survival game, then relax. Here is a State of Survival guide which will allow you to be a master of the game.
State of Survival
State of Survival is an online Real-time strategy game. It is a mobile game and combines both multiplayer and single-player elements in order to create an amazing experience. The game combines some of the best features of heavy-hitter games in the genre with a zombie apocalypse setting to render a unique experience.
In this game, you have to fight against other players while making your base and surviving the zombie hordes. Moreover, if you are smart, diligent, and lucky enough, you may rise as one of the stronger players.
State of Survival is like other mobile games. On the one hand, you have to build your base, training troops, fight zombies and other players. On the other hand, you have to Explore the Trail, form allies, and complete states, including real-time combat. In this game, both single-player and multiplayer are equally exciting. Continue reading this State of Survival guide to finding out how to play this game.
State of Survival Guide
The State of Survival game is one of the best, and trust me; you are going to love this game. The game includes deadly Zombie effects, modern world weapons, troops, and modern science fiction gears. There is quite a lot to discover and learn about this game, and we have covered everything here.
Starting the Game
State of Survival is a mobile strategy game with the objective to develop and build your base to increase your power and grow your armies. Moreover, you have to defeat other players and establish your dominance in the server. Nevertheless, in order to develop your base, you need both resources and time. Resources remarkably depend on your troops and town. Therefore, you have to adequately manage your troops so that you can successfully build the base and survive in the game.
Meanwhile, you also need to divert some funds to building and upgrading research buildings and military buildings. These places allow you to train your troops and develop new technology in order to enhance each and every aspect of your base.
Different Types of Troops
One important thing that you need to understand in the State of Survival guide is the different types of troops. It will allow you to comprehend and play the game in a better manner.
There are three primary military buildings in the game: the Range, the Barracks, and the Garage. These military buildings are used for training shield troops, shotgunners, bowmen, snipers, ATVs, and bikers.
Each unit in the State of Survival gameplay has its own weaknesses and strengths that are essential for attacking other players. Always remember that particular types of troops are good against some soldiers whereas weak against the others. Each unit has special functions and properties that are different from the others. Below mentioned is a quick review of what each type of unit can do in the game.
Ranged
Bows: Amazing choice to increase the damage against the infantry troops.
Snipers: they can improve the damage against Rider heroes. Moreover, they also increase the chance of dealing damage caused to teh heroes and bypassing infantry.
Infantry
Shields: Helps to enhance defense against bow troops.
Shotguns: They are good to increase the damage against rider heroes.
Vehicles
Bikers: They cause increased damage against the hunter heroes. Moreover, they help to increase the chance of bypassing infantry and dealing with the damage to heroes.
ATVs: They are best to cause increased damage against the infantry troops.
Now you can understand that some troops are better for engaging other troops while others are suitable for fighting the opponents. It is essential to learn the strengths and weaknesses of different unit types in the State of Survival gameplay as it increases your chances of rising as a strong player.
Developing Base
There are different types of units in the State of Survival game for every occasion. The availability of units is associated with the development and level of the buildings. To succinctly describe, If you have a high number of military buildings, you own stronger troops.
Nevertheless, the maximum level of every structure is directly associated with that of the Headquarters. No building can be of a higher level than your Headquarter. Make sure to develop a strong headquarter, and it is one of the best State of Survival tips to follow. In short, concentrate on your headquarters, and the rest will automatically follow.
In order to build and upgrade your building, you will require a wide range of resources such as wood and metal. You can farm these resources, and it is essential to understand that you can develop various buildings from the resources like Lumberyards, Farms, and Furnaces. The more is the number of these buildings, the more resources they generate every hour.
In the State of Survival gameplay, building and upgrading the structure takes time. Moreover, the higher the number of buildings, the longer it will take to complete them. In fact, some of the buildings can take various days to complete. You can reduce the time by researching the right technologies in the Research Lab. Moreover, you will also need help from your alliance to develop your base quickly.
Alliances in the State of Survival
One of the best State of Survival tips is to form alliances. In this game, you can either join an existing alliance or create one. Moreover, you can also collaborate with different games around the globe to attain a common goal.
There is a wide range of benefits of joining an alliance in the State of Survival game. It not only helps you to speed up construction and research projects but also allows you to survive successfully.
By joining an alliance, you can get access to various new stores with useful items. You can buy things from the stores using the honor points that you get by donating resources to your alliance. Some of the popular items include production boosters, Peace Flares, and other useful State of Survival gifts that can help you to survive.
Being in an alliance allows you to meet like-minded players and keep your base safe from enemy attacks. Moreover, one of the best State of Survival tips to follow is to play defense. Encourage your alliance also to play defense as it allows you to survive successfully. Most of the players will think twice before attacking you if you are part of an alliance.
Farming Resources
In the State of Survival gameplay, you need a lot of farming and grinding to produce sufficient resources. They help you to fund the development of your army and base. Unfortunately, your production buildings will rarely suffice when it comes to creating enough resources.
The best way to generate resources in the game is by regularly sending your troops out in order to collect from the world map. There are various gathering points scattered throughout the map. The soldiers can gather and bring these resources to the base.
It is essential to be diligent when sending out the troops. It allows you to collect enough resources for buying the most costly upgrades. The best thing about collecting points is that you do not have to wait for days to buy upgrades until your production building develops sufficiently.
Another way of collecting resources is to attack the weak players in the game and pillage their resources. Nevertheless, the weak players rarely have enough resources to steal from them, and the strong players are difficult to defeat.
Moreover, in some cases, it is not even worth fighting the string players as it can lead to losing troops. So, it is better to send your armies out and farm resources for you.
Heroes and the Explorer Trails
One of the best features that make the State of Survival game different from the other mobile strategy games is that it has a single-player game mode with various hero characters. Moreover, it has base-building and standard multiplayer features, which makes it an amazing game.
The heroes in the game are the commanders of troops. You can assign different heroes to lead teh troops in the war. Moreover, they support the troops by bestowing special abilities that different according to heroes. For example, the starter character, Sarge, enhances the troop damage by around 10%, increases the HP of troops by 5%, and renders the troop a 12% chance of dealing with critical damage.
Like Sarge, every other hero and character in the State of Survival game has its own special set of military skills. Nevertheless, these special units amazingly shine in the model of Explorer Trail, which is a single-player feature in the game.
The Explorer Trail includes different chapters with a wide range of stages within each one. In the trails, the characters need to explore and reach the goal while fighting the undead. Moreover, in certain cases, you also need to defeat a special boss enemy, which is remarkably stronger as compared to other mobs.
In addition to the military skills, the heroes also have unique abilities that you can utilize during the Explorer Trail stages. The skills include dealing directly to the damage, supporting allies, and disrupting the movements of enemies. In the State of Survival game, you have to assemble squads of upto three heroes in order to win the mission. The heroes should be able to synergize adequately and overcome obstacles.
Below mentioned are some of the best hero compositions for State of Survival gameplay.
Ray & Rolex, Trish, and Zoe: It is an amazing composition with damage, healing, and CC.
Sarge, Ghost, and Rusty: It is the best composition to block the enemy's path and destroy their health with endurance.
Mike, Miho, and Wolfe: This setup is best for blocking bosses and dealing with single-targeted damage.
You can also unblock more heroes. In order to do so, you need to summon them with the help of a search function in the Hero Precinct building. Make sure to follow the right State of Survival tips and tricks to win the game.
How to Play State of Survival on PC
State of Survival is a popular mobile strategy game that is specially designed for phones. The game is comfortable enough to play on a mobile device. However, the configuration is not optimal unless you have a good phone to enjoy the best performance.
So instead of playing on the phone, you can also play the State of Survival game on your PC. For this, you need to install BlueStacks on your PC, and trust me; you will enjoy the game with improved performance and controls.
It is easy to play the State of Survival on the computer using BlueStakcs. With BlueStacks, you can install the game easily on your PC and enhance your experience.
Final Words
State of Survival is an amazing mobile game that will provide you with the best experience of the zombie apocalypse genre. Before starting to play the game, make sure to properly understand it, as it will allow you to make a good start. Now, what are you waiting for? Enjoy this real-time strategy game, and do share your experience with us by dropping a comment.