Learn How to Earn Complimentary Casino Services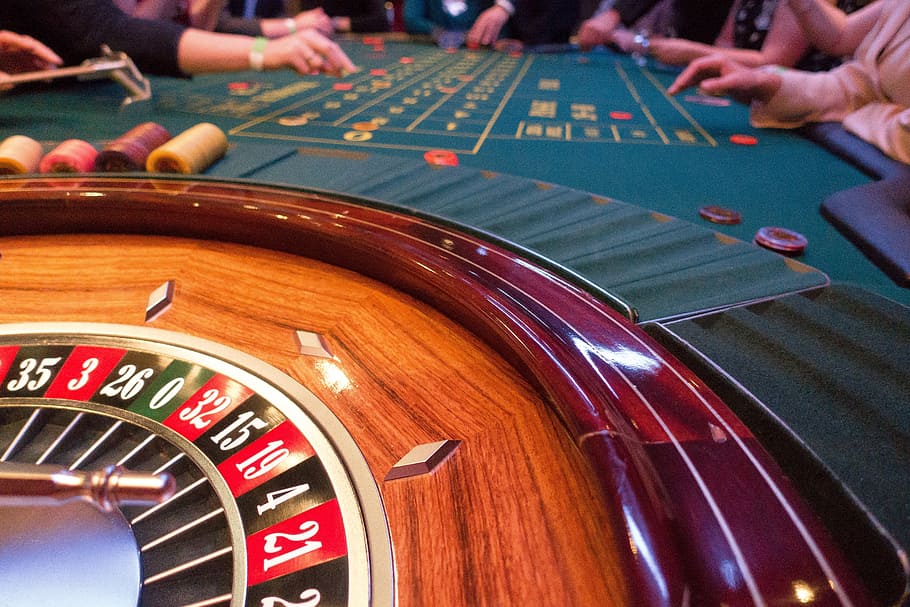 It is always fun to gamble at casinos, and the fun doubles if you get free stuff. Most casinos in the US offer varied free services and complimentary items, but you have to earn them with your slot. If you play adequately, the casinos will payback. However, they won't simply give you cash. 
Every casino uses tracking systems, and the software in these systems are programmed in a way that it turns your average time played and bet into dollar amounts, and then the casinos return this amount to you in the form of means or other amenities. You can also get free rooms at casinos or best deals at their resorts.
 Now you must be thinking about how to get casino comps? Or how to get more free play at casinos? Here is an article with amazing tips that will help you in getting casino comps services easily.
Get Player's Card
Before getting comps, you need to be a part of their system. For this, you should ask casino employees about the player's card, and they will provide you the details of how to get it. Most casinos contain their own player's club, so even after having a card, you need to get a new card for all the casinos that you often visit. 
Once you get the card, you should start using it. Video poker, slot machines, and other gambling machines contain scanners for the card. Scan the card wherever it is possible in the casino. The more you use the card, the more comps you will get. 
Check the Best Deals
Ask the casino employees, pit boss, or the dealer about special deals. Various casinos run special programs and promotions that can help you in getting better and bigger comps. There might also be bonuses on playing specific games; therefore, make sure to ask about casino deals before playing any game. You should also ask for vouchers and coupons that are available for members of the player's club. The casino members might not voluntarily tell you about the offer; you need to ask them. So make sure to ask for deals every time you visit the casino so that you don't miss out on deals. 
Be Nice
If you are playing slots, then you can feel free to be mad and grumpy at the electronic devices; however, if you are playing table games, then you should behave nicely and try to enjoy yourself. It helps in building relationships with other players, pit boss, and the dealer. If you are being pleasant and behaving nicely, then in case of a problem with a hand, the pit boss is likely to render you the benefit. 
It is natural to be swayed by emotions. Though pit bosses are trained to keep track of your actions accurately, they can also be subtly influenced. If you behave nicely, then 23 minutes of play might be rounded up to half an hour, or your bet of $10 might get you $15. These changes might look small but can make a remarkable difference over the course of a year. 
Earn Points Cunningly 
In order to earn points, you need to be seen, get tracked, and use your card properly. However, there are certain ways that can help you in getting sneaky points. If you are in the club and playing with your friends who do not use cards, then get a duplicate and allow them to use it. Do not ask unknown players to do this as it could get you out of the club. You should try that your card is being utilized at best, it will help you in earning sneaky points, which in turn will help you in getting comps. 
Get Casino Rate
Most properties contain special casino rate cards for their hotel rooms. In rate card casinos, players are offered a discounted rate (50-60%) on the basis of their actions and activities at the casino. You do not need to be a high-roller in order to get a casino rate; you can even get it if you are a regular player who often uses his or her card. You can not expect to get this offer on weekends or during the holiday season, but you can get it on weekdays. You can ask a pit boss or casino employees about the available offers. 
Do Proper Research
Before visiting any casinos, you should do proper research. Doing research does not mean you surf the internet for casinos near me with free play; you need to carry out proper research. Many casinos provide information about their compensation programs in order to get more players to sign for their casino player's cards. All you need to do is go to the website of the casino and check the information about the compensation program and player's club.
You might also find a detailed guide providing information about how the compensation program works. Once you get all the information, you will know how to get the comps and which are the best casinos to visit.  
Play Games that Get You Most Comps
The best way to get comps is to spend time in the casino while playing games. You should opt for playing games that have a slow rate of play and a low house edge. Video poker and slot machines can help you in gaining an amazing amount of money that too fast. If you play these games alone, nothing can slow you down. You can also table games having better odds. These games are slow so you can spend more time playing these games, Comps are not about how much money you are winning or losing, it depends on how much time you speed at the casino. 
You should take advantage of all the comps and free stuff you get at the casinos as their main intent to all your money away. You can balance that out by taking advantage of all their offers. 
Keep in mind that casino gaming is fun, and comps are also fun. Therefore, choose the best casino on the basis of what you like and what comps and benefits they offer.