How to Play Fantasy Baseball?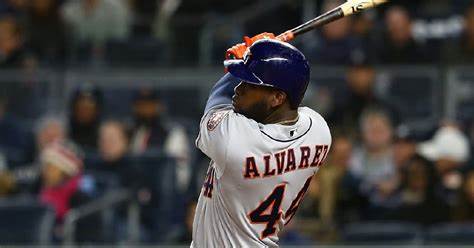 Before we get started, do you know how fantasy baseball works? Well, it started way back in the 1970s; and this game has become an amazing way to connect with baseball games. If you are new to the world of fantasy baseball, here is an article with a discussion on how to play fantasy baseball.
With the entry of real-time information and the internet and large databases, this game has more than hundreds of unique formats, styles, and rules. However, if you have never played fantasy baseball before, then it is time to see some basics. Moreover, if you have played it before, then take a look; there are different ways to play that you might have never heard before.
Know about Fantasy Baseball
This game is distributed into two categories- season-long and daily fantasy sports (DFS). Daily fantasy sport or (DFS) set-up is accomplishing exceptional popularity in the baseball game. This article will give you some information about the season-long format.
The idea of full-season fantasy baseball is simple. In this fantasy baseball game, you draft a listing of significant baseball players that are owned by you. After accumulating their points on the basis of real-life statistics, this game depends on the team's performance and the score, which is calculated against the opposition teams. However, the score is measured on the basis of both teams scoring rules to decide the standings and the champion of the league.
How does Fantasy Baseball work?
Fantasy baseball is all about picking real baseball players after getting real-time information and statistics that they can accumulate. Most usual types require picking players before the season starts for an entire year. But there are so many alternatives like the keeper leagues (where you can keep some of the players for multiple years), daily fantasy baseball leagues (which means you can choose new players every day).
However, most often, in full-season baseball, each player might be picked by one team. The standard 5×5 groups to track them and the team are SB, RBI, HR, R, and AVG for hitters and ERA, W, K, SV, WHIP for pitchers. The most usual sort of fantasy baseball draft is just like a snake draft. This is where the team is picked by one order for the odd rounds and reversed for the event. So think that you have six teams only, and they were doing the AL draft before the season.
Basis of Fantasy Baseball
This game can be played in different ways, which depends on how users score points and how the league winner is decided.
The most frequent variation by playing this game is called Roto or Rotisserie. In this game, each owner in the fantasy league gathers a team of players, and these players scored by category. However, the owner with the top collective points wins at the end of the league.
These are some division to score points that are as follows:
Total Strikeouts
Total Team WHIPs ( it is attained by dividing the total number of walks that are allowed  by the pitcher to total innings)
Team Batting Average (it is calculated by dividing the total number of hits by the total number of at-bats)
Total Runs scored 
Total Saves 
Team Earned Run Average (it is calculated by dividing the total number of earned runs times nine by the total innings)
Total Home Runs
Total Stolen Bases
However, a new plot on the game has appeared, including versions such as:
Round-Robin – In this round, the player follows the entire season by wins and losses; after that, the winner is set on which team has the more win or loss record.
Daily Fantasy Baseball – Owners can choose the team players who are going to play on the specific game day; after that, they collect the total points to choose the winner. This process is an amazing way to gain knowledge on how to play an entire season while not investing too much in both money and time.
Single Elimination – In order to decide the winner, the game is played by a set of teams. For example, if any team loses a point, you lose the league, which means you can not continue playing in the tournament. However, if any team wins, then you move to the next game, and it continues until a particular team wins the match.
Head to Head – In this case, you launch the team against a different person's team, and if you win, then you can score your points for a week. However, the player with the most points wins, rather than winning in each group — like with the normal rotisserie-style rules — you get just one win for the week.
Another amazing part of this game is that you can trade players. However, you can trade in one or more ways.
This game is allowed to involve a trading ground. It allows all the players to trade together, and all the trades are executed in public.
The league can select the option to trade privately among other team owners. While this method often causes disagreement within the game. Moreover, the result comes from impartial judges and decide whether to trade or not to trade.
Types of League
There are types of league types to choose from:
Dynasty League – This league allows fantasy baseball owners to handle the most like real-time MLB general managers. In this league, the owner will keep the players; however, the owner keeps some players for more than a year. They also can keep minor league players. There are some cut-downs and drafts for major league and minor league players in this format.
Redraft League – In this league, the holder can draft new players for each season. This type of draft is the most popular, and the issued fantasy baseball ranking is based on this league format.
Keeper League – In this league, holders will select a fixed number of players from the roster and carry them over to the coming season's roaster. The splitting minor league is occasionally used in the keeper format and generally held over in their sum from one year to another.
Some major sites (Fantrax, ESPN, CBS, Yahoo) have their versions of games that are free. These versions will accommodate most league types. Fantrax, CBS, and ESPN also give premium versions, which provide facilities for more options.
Roster Construction: This version lacks a specific way to configure these rosters in the famous fantasy baseball. So we have found the agreement for the fantasy baseball league owners. The standard position on Yahoo, for example- they have these positions: 4 P, RP, 2, 2 SP, 2 UTIL, 3 OF, SS, 3B, 2B, 1B, C, and 5 Bench spots. However, in some leagues, they can add CI or (corner infield 1B/3B) and MI or (middle infield 2B/SS) spots to this position or increase the outfield numbers to four.
What type of draft style can you use?
You can use three types of draft style:
Auction Draft: This is one of the most popular forms of drafting for only one reason: you can pick any player you want. In this auction draft, you are allocating $260 to spend on the roster. Rather than taking a draft order, you have the selection line, where the teams can select one player at the time of bidding. The users will bid on every player until there comes the highest bidder and a winner.
Snake Draft: Take 12-team players as an example, and in the snake draft, that can run from point one to point 12, after that back up from 12 to one. What does that mean? It means that a team on each end from 1 and 12 will have the consecutive pick followed by a long stretch.
Standard Draft: This is not a popular format as there is a similar draft order for all types of rounds.
Final Words
Well, fantasy baseball is an amazing game; you can play either online or in a physical location. However, now you have gained knowledge about this game before trying the real game. Try to practice the game after entering the league. Moreover, know the different types of fantasy baseball before going for it. If you find this information useful, drop a comment below this section.