Bully 2 Game: Everything We Know So Far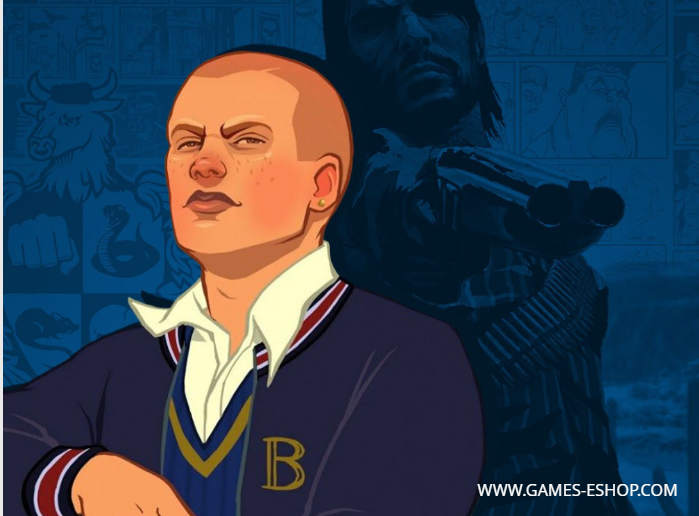 Bully 2 – The official release date for Bully 2 has not been announced yet. However, the gaming community was excited when industry insider Tom Henderson claimed that Rockstar Games was working on Bully 2 and hinted at a coming release.
While Red Dead Redemption and Grand Theft Auto may be the most renowned Rockstar Games, they had Bully up their sleeves many years ago. Despite being a controversial game at the time, it sold over 2 million copies and even received remastered versions for other gaming consoles.
There is no official confirmation related to Bully 2, but we have compiled some information to share with other Bully fans.
Storyline Bully 2 
The storyline of Bully 2 was never officially released, but there have been several leaks and rumours about what it would have been like.
One rumoured plot involved a new protagonist named Alex, a townie who is expelled from Bullworth Academy after he was set up by putting drugs in his locker. Upon getting expelled, he returns home to live with his "deadbeat" father and his older brother. Alex then sets out to avenge the person who framed him and clear his name.
Another rumoured plot involved a female protagonist named Sylvia, who is new to Bullworth Academy. The mean girls pick on Sylvia, but she eventually makes friends with a group of misfits who help her stand up to her bullies.
Both of these plots would have taken place in the fictional Springvale County, which was inspired by both the Rhode Island and greater New England area. 
Other rumoured features of Bully 2 included a reputation system similar to Fallout: New Vegas, a more open-ended world, and the ability to customize your character's appearance.
Release Date Bully 2 
There has yet to be an official release date for Bully game 2. The game was rumoured to be in development in 2017, but there has been no news about it since then. Some sources claim that the game has been cancelled, while others say that it is still in development.
If Bully 2 is still in development, likely, it will not be released until 2024 or later. Rockstar Games is currently working on Grand Theft Auto VI, and it is unlikely that they will release another major game until after that.
Of course, it is also possible that Bully 2 will never be released. Rockstar Games has a history of cancelling games that are in development, and there is no guarantee that Bully 2 will be any different.
Only time will tell if Bully 2 will ever be released. In the meantime, fans can only hope that Rockstar Games will eventually decide to give the game the green light.
Bully PS4 2
Bully 2 is still a possibility for many fans, despite Rockstar's confirmation that Grand Theft Auto 6 is in development. The original game was released in 2006 for PlayStation 2 and was later remastered for Bully PS4 in 2016. A PlayStation 5 version has yet to be released, but fans hope a sequel will be made.
Xbox Bully 2 
Rockstar's highly debated game, Bully, is playable on both Xbox 360 and Xbox One. It is expected that Bully 2 game will also be compatible with the newest Xbox models.
Yet, if you desire to play The Bully's original version and already possess the digital copy on Xbox 360, you can easily download the game on Xbox One. Also, if you have the physical disc, insert it into your Xbox One or download the game through the Marketplace.
Windows Bully 2 
Based on our rumour and the circulating rumours, we anticipate that Bully 2 will be compatible with the most current versions of Windows available.
Considering that the Bully, which is original, is compatible with a range of Windows versions such as XP, Vista, 7, 8, and 8.1, it is evident that Bully 2 is compatible with all the latest versions is a conclusion.
System Requirements of Bully 2 
Bully game 2 has yet to be released, so the game has no official system requirements. However, based on the system requirements for the original Bully game and the rumours about Bully 2, we can make some educated guesses about the system requirements for the sequel.
Requirements:
Operating System: Windows 7/8/10 (64-bit)

Processor: Intel Core i3-560 3.3GHz

RAM: 4GB

Graphics Card: NVIDIA GeForce GTX 750/AMD Radeon R7 360X 

DirectX: Version 10

Storage: 40GB
Trailer of Bully 2 
There is no official trailer for Bully game 2 yet. The game has been rumoured to be in development for many years, but there has yet to be a confirmation from Rockstar Games. As a result, there is no official trailer for the game.
However, there have been several fan-made trailers for Bully 2. These trailers are not official, but they give us a glimpse of what a Bully 2 trailer might look like.
Bully 2 Rumors and News
There have been rumours of a Bully 2 in development for many years, but there has yet to be an official confirmation from Rockstar Games. However, a few leaks and rumours have shed some light on what the game might be like.
One leak from 2017 claimed that Bully 2 would be set in a new boarding school in the fictional town of Springvale County, Rhode Island. The game was said to feature a female protagonist, and it was rumoured to have a more open-world design than the original game.
Another leak from 2020 claimed that Rockstar Games had cancelled Bully 2. However, this leak was later by a former Rockstar employee, who said that the game was still in development.
As of right now, there is yet to be a clear answer to the question of whether or not Bully 2 is actually in development. However, the rumours and leaks that have come out over the years suggest that the game is at least possible.