Best Social Distancing Games and Activities Safe for Kids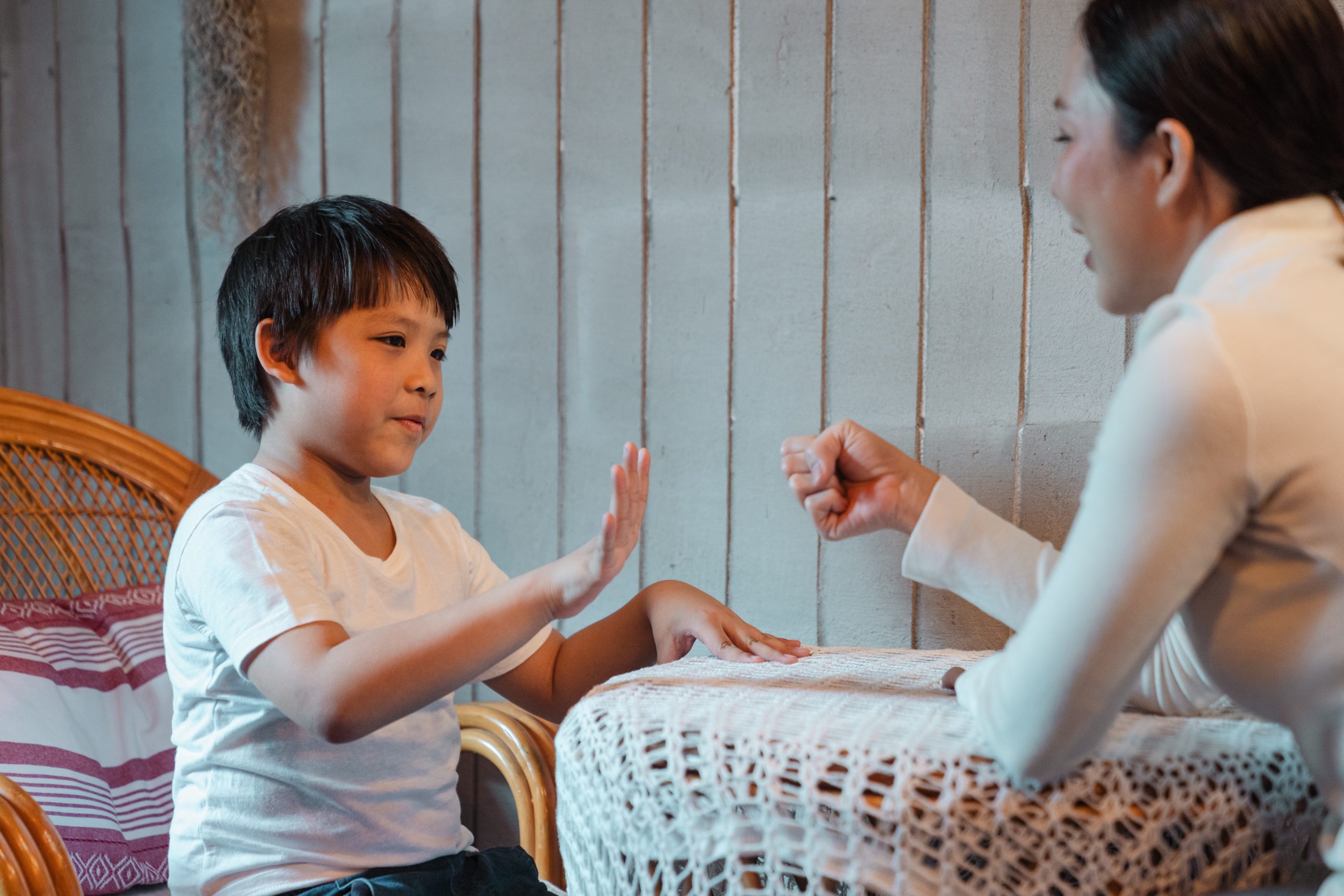 Games are fun for elementary children and are also the best way to regulate behavior, maintain emotional and physical well-being, and develop core social skills. However, the COVID outbreak has led the parents to restrict their kids from going outdoors and playing games for their safety. Here is an article with the best social distancing games and activities that are safe for kids. 
With these social distancing games for kids, you can bond with your kids and create happy memories. Moreover, you can enjoy them safely.
Best Social Distancing Games and Activities
Nowadays, social distancing has become an essential part of life. Social distancing is necessary to avoid infections (Source). However, it has led to boredom in a kid's life and is also restricting them from learning new things. So, if you feel that you are ready to re-enter the life of your child and become their truest friend, then we have rounded up some social distancing games for kids.
I Spy
This one's a classic game, and kids of all ages can play this. And trust me, you will also love playing this game with your kids. The game is recommended for children of age three years and above. Moreover, kids can play this game at both home or outside. 
It is a guessing game in which one player opts for an object that is present within the sight and then makes an announcement to the other players that "I spy with my little eye, something beginning with…" then, the player needs to set a time of a minute. The other players need to shout out the things they are guessing, and the person who gets the correct answer gets the opportunity to go next. 
Rainbow Scavenger Hunt
It is an engaging activity that will allow your kids to learn new things. It is one of the best get to know you games, which will help you to know more about your kids by spending time with them. Kids can play this game from home, but it is more fun to play this game outside. 
In order to play this game, ask your child to find objects that match each color of the rainbow. The Rainbow Scavenger Hunt game ends when the kid finds all the objects of all seven colors. To make the game difficult for your little ones, you can hide some objects.
When playing the game outside, ask kids to look for objects present in nature and then match their colors with the ones present in a rainbow. The person who finds all the colors first wins the game. 
Simon Says
Simon Says is one of the best social distance games for kids. The best thing about this game is you can play it anywhere, like home, car, beach, or backyard. It is a classic game for three or more players. 
In this game, one player takes the turn to be "Simon" and then gives instructions to the other players. The instructions need to be followed only if the player says, "Simon Says." The player who takes the role can give instructions like "touch the wall," "jump in the hair," or "raise your hands." However, if the person gives instructions without saying "Simon Says," then others have to ignore it. The rule is not to follow the instructions without these magical words. 
Hide, Seek, and Sneak
It is a fun game to play with kids indoors. If you want to enhance your bonding with your little ones, then trust me, this game is a perfect choice. Hide, Seek, and Sneak is a fun kids game that can be played inside or outside. 
In order to play the game, one person takes the turn to be "it." Now, "it" closes yes and counts to 30. Meanwhile, other players have to hide. When the countdown ends, "it" announces "Back to the Base" and then starts to look for the others. The rest of the players need to sneak to the base and avoid getting caught at the same time. 
We all have grown up playing this game, but let me tell you one interesting fact about this game. Every year in Italy, an official Hide and Seek championship is organized in which people from all around the world participate in the game.
Rock, Paper, Scissors
Rock, Paper, Scissors is the best social distancing game to play with friends inside. It is a hand game which is played between two people, but more players can also participate in it. In this game, the players form one of three shapes using an outstretched hand. Teach the kids the hand signals for rock, paper, scissors. Now the rule is that rock can beat scissors, paper can wrap rock, and scissors cut the paper. It is a good game to settle down friendly and funny disputes like who gets to sit in the front seat, or who will watch the tv today, and much more. Sounds interesting, right? Now enjoy this safe kid game and settle your arguments. 
Storytellers
If you are looking for entertaining things to do while social distancing, then this game is for you. This social distancing activity requires five or more players, and it can be played both inside and outside the home. 
In order to play this game, the participants need to stand in a circle at a distance of six feet, and one participant needs to as a storyteller. Then the storyteller begins the game by telling a sentence or word, and then the other players need to add a word to the sentence and continue the game. When the story comes back to the storyteller, they have to retell the entire story, including the add-ons. It is an amazing game in which multiple players participate and make a spontaneous story. 
Dance Battle
If your kids love to dance, then this is the best time to encourage them to polish their talent. It is one of the best things to do while social distancing. You can organize this activity either inside or outside the house. 
Encourage your kids to bring out their best moves through this dance battle. Get your little ones in a large circle and then go in the middle of the circle and be the dance master. Whatever dance step the dance master performs, others have to copy it. 
All the participants have to keep performing clockwise around the circle until everyone gets the chance to dance. If any kid is not okay with being in the center, it is completely fine. Make sure that kid participates in the game in a way he or she is comfortable with. 
Scavenger Hunt
The scavenger hunt is one of the best social distancing activities. All you need to do is make the list of objects that you want the kids to go hunt for. You can either hide the objects in the house or in your backyard. In order to make the game more creative, ask the kids to bring back the objects in a creative manner. Ask them to make something interesting with the objects, like a collage. 
This game is the best thing to do while social distancing as it will encourage them to enhance their creativity while playing the game. 
Indoor Gardening
There are not only social distancing games; you can also encourage the kids to participate in social distancing activities. Teach your kids how to do indoor gardening. It will help you to develop a good habit of gardening in your little ones. 
Gardening engages all the senses and allows your children to develop them properly. It teaches them responsibility and patience as it requires paying daily attention to the plants. It is a great way to teach responsibility, but it is not a one day work. Your little ones will have to keep patience when waiting for vegetables to grow. 
Play Dough Fun
Dough fun is a fun thing to do while social distancing. All you would need are different colors, dough, and shape cutters. Give them to your kids and allow them to be creative. Trust me; it will keep your kids in a creative way. This is the perfect social distancing activity to bring out the best creativity in your little ones. They can make different shapes by hand using dough, color, and cutters. Your kids will love playing with the dough and colors. 
Movie Night
In order to watch a movie, it is not essential to go to movie theaters. You can make one at home for your little ones and organize a movie night. All you would need is comfortable chairs, blankets, pillows, some mouth-watering snacks like nachos, popcorns, and soda for a perfect movie night. 
Watch the favorite movie of your kids, or can also opt for a new movie. This is the best way to have a good time with your family. 
Final Words
Social distance games and activities are the best way to keep kids busy and entertained. With the help of creativity and the internet, you can engage your kids in things that can enhance their knowledge and creativity. The world is stuck in a pandemic. However, rather than being negative, you can stay positive by spending time with your family and playing games like ludo, pen and paper games, and board games. Now, what are you waiting for? Enjoy the social distancing games, and do share your experience with us by dropping a comment.