Different Types of Baseball Computer Games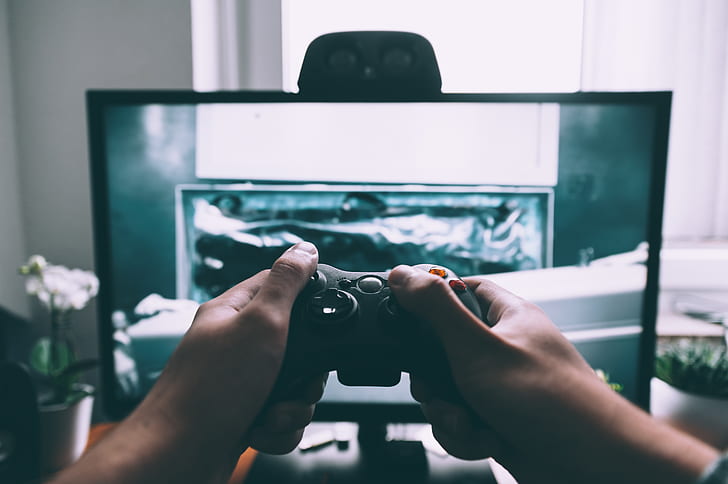 Baseball computer games instill the thrill and the joy of playing virtually. The baseball players love to indulge in conversations around their favorite players. They like to imagine how it would be to have the ace performers of different eras perform even today.
And so, many free computer baseball games provide these baseball fans an opportunity to live those imaginations virtually. The range of baseball players covers Babe Ruth, Roger Clemens, Ty Cobb, Yankees, Hank Steinbrenner, and many more ace players of different eras!
One does not have to be merely a player in these major league baseball computer games but also has to be a strategic mover, especially when it comes to a healthy comparison with other baseball fans.
THE BEST COMPUTER BASEBALL GAMES THAT PROVIDE THE MOST ENTHRALLING OF EXPERIENCES
Diamond Mind Baseball
Diamond Mind is one of the top baseball simulators of all time. It has been in the market for over 20 years now. The most amazing thing is that its intricate engine helps ESPN and other media platforms to simulate the seasons. One amongst the most practical features of this game is that one cannot simply have all the players they wished in their team.
One can only add the players and draft a team according to their pocket and salary of those baseball players. Thus, there comes a salary cap, which makes drafting a team of the most popular players a challenging task! But it is this challenge only that makes this game closer to real life. The passionate users of this computer baseball game have to form a 12 team league and beat other others with their teams in a 162 game season.
This simulator comes not only in web-based online versions but also in a downloadable version for a more seamless experience!
Sim League Baseball
If you wish to play baseball on the computer and have the best of the times, then go for the Sim League Baseball. This simulator is from WhatIf Sports, which is owned by Fox Sports. This is also one of the best baseball games on pc play online because of its fantastic user based interface. This game is quite similar to Diamond Mind but comes with some subtle points of variations as compared to Diamond Mind.
In this game, only players from 1885-2007 can be used. The user can manage their club in a 24 team league as compared to only 12 member league in Diamond Mind. In Sim League Baseball, the users have a 162 gaming schedule to win their computer games.
There are both public leagues as well as private leagues in this game. There is even a cool attribute that allows users to play their games live!
Sim Dynasty
Sim Dynasty has a very interesting system of playing the online baseball game. It may not have the intricacy like Diamond Mind and Sim League Baseball, but that hasn't stopped it from being one amongst the most popular online baseball games in the baseball lovers' fraternity. Thus, this game is much in demand because of its vibrant community and loyal fans.
It focuses more on running a franchise and using strategic skills rather than just choosing a team and playing with it. The managers are expected to manage every aspect of the game, control their team over a long time span of multiple seasons, and build a farm system. The luring feature of this game is that a single-season team is free of cost. Thus, it is a great way for the new users to test out the system and analyze their liking for it before paying for the multi-season game and getting into a long time commitment.
However, what appears too nice to be true, comes with a catch too. The free to start policy yes good for trying out the system, but those who want to continue playing the game for multiple seasons may have to stick around with the same team that they chose in the first season.
Baseball Mogul
This is the number one best-selling video game in the market. Its user interface is the most attractive one compared to other baseball games in the market. One amongst the coolest features of these games is that these games use the names of real players, and they age overtime in the software!
Not only this, in Baseball Mogul, but a user also controls each and every aspect of their team. Right from deciding the pricing of tickets, to arranging the agents and running the complete farm system. The users have it in their control to decide if they want to go for salary caps or not. The users can choose whether a particular team gets more to spend than the other teams.
The game has both versions, a single user version, whether the user arranges and manages every aspect of the game and feeds his or her solitary quest, and an online version, where the users can compete with other users in the virtual world.
Out of the Park Baseball
This is also one amongst the most popular baseball games for PC among baseball lovers. Its interface is quite similar to that of Baseball Mogul.
It has online leagues that have customizable financial systems. It also has the feature of auto-generated game recaps.
It is also preferred over some other leading online baseball games because of its authentic minor league systems.
Strat-O-Matic Baseball
Strat-O-Matic was originally a famous card and dice game that was later adapted to the computer gaming interface. The original dice game is also available every season. There is even a traditional version of the game which allows the user to play head-to-head online.
The user is also allowed to do his or her own simulations and compete against the computer. With the help of a partnership with Sporting News, Strat-o-Matic has been efficiently adapted to resemble the interface of Diamond Mind. However, there is too a difference between the two. Strat-O-Matic uses player ratings from its past seasons.
Just like in case of the Diamond Mind and Sim Dynasty, Strat-O-Matic also simulates three games per day till the time the season is complete.
APBA Baseball
Ardent fans of baseball who passionately play baseball games on PC might remember the old dice version of APBA Baseball. It would be pleasant to know that this game is still being made after so many years. Now there is a software version of this game that also includes the description of the game by Pete Van Wieren.
This gives a nice touch to the game. In APBA Baseball, the user controls the team from the past. A user can also draft a new team. They can then play against the computer or with a friend in a multiplayer game.
This game is also inclined towards solitary quest as compared to other baseball games for PC.
DYNASTY League Baseball Powered By Pursue the Pennant
Just like APBA and Strat-O-Matic, DYNASTY is also derived from a classic baseball board and a card game. This game was called- Pursue the Pennant. This is a very popular game with its board game version been in the permanent archives of the popular National Baseball Hall of Fame.
Now, however, there is a new multi-player online version of this game where the users can play live head-to-head games or solitaire. These games can be played in full-season draft leagues. All the stats, standings and leader information is updated in real-time in this game. Media has applauded the graphic interface of DYNASTY. The MLB Analytics departments have also praised this game for its details, realism, and accuracy.
In addition to the current season team, all the past season and the greatest teams are also available in this game for the users.
Scoresheet Baseball
This game is quite different as compared to other PC baseball games in the market. One has to be in the regular season to play this game. This is because it does not use past statistics, which is a very likely feature in other baseball games for PC. This game is played in real-time.
This makes it the only baseball simulation that conducts the game based on statistics from the major league games of the current league. The team drafting experience in Scoresheet Baseball is almost like drafting a traditional team that's based on fantasy.
But while playing alternate games on the PC, a user can manage their team just like a real manager would do at-bat by at-bat.
Strategic Baseball Simulator
Strategic Baseball Simulator has an average looking gaming interface, but the reason it is preferred by many is that it is Free! Many users compare it with Strat-o-Matic and APBA too.
Therefore, if you are a passionate baseball fan, then these games will provide the best baseball playing and managing experience to you.
You can hop between different games and analyze which one is suiting you the most in terms of overall gaming experience.