What is NASCAR? Everything you need to know about NASCAR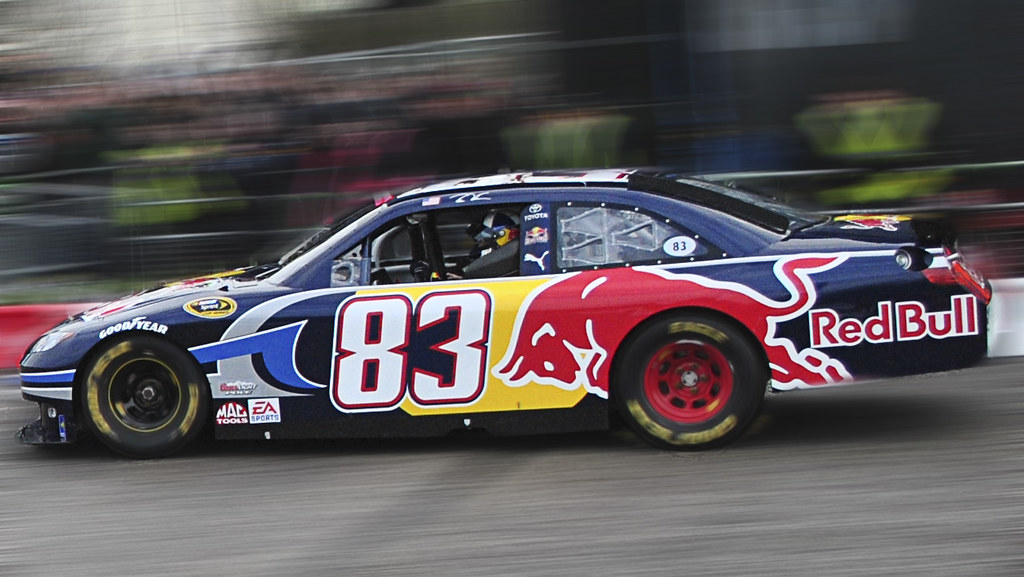 Have you heard about NASCAR Racing? Do you know what is NASCAR racing? NASCAR racing is the most popular sport in America. This sport is growing faster and reaches to thousands of fans every week. 
What is NASCAR?
NASCAR stands for " National Association for Stock Car Auto Racing." It is a sanctioned body to oversee different types of racing across the US. The three series under NASCAR banner are:- 
Nationwide Series

Sprint Cup Series

Camping World Truck Series
NASCAR is referred to NASCAR Sprint Cup Series.  
History of NASCAR cars
NASCAR started in 1948 on February 21st by Bill France Sr. There were three divisions originally. Roadsters, Modifieds, and Strictly Stock. The first race held in strictly stock division in 1949 on June 19th at ¾ mile dirt track named Charlotte Speedway. This is the division we know today by the name The Sprint Cup Series. This has become the monster Energy NASCAR Cup Series and is the most popular sport across the world. 
Earlier race cars were driven onto the track off the street, but slowly the safety technology advanced, and many changes were made in the cars. Today the racing car machines are more technological and complicated than ever.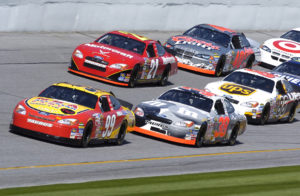 Types of Nascar races
NASCAR Cup Series includes four major national racing series
NASCAR Gander RV & Outdoor Truck Series

NASCAR Xfinity Series

Outdoor Truck Series

ARCA Menards Series
 NASCAR Race Cars
A modern NASCAR race car has a slight resemblance to the "strictly stock" heritage. These cars are built as a racing beast. These cars are completely based on four-door American made cars. For Instance, Ford Fusion, Chevrolet Impala, Toyota Camry, Dodge Charger are the eligible race cars currently.
These race cars are not pointy-nosed race cars that run for IndyCar series or Formula One. Every single detail and every small part of the NASCAR car is handmade. NASCAR Sprint Cup cars come with fenders as they help for side to side contact without letting the wheels to cause a big wreck. 
Related: How much do NASCAR drivers make
A Sprint Cup car weighs 3,400 pounds and has 110 inches wheelbase, and the engine is 358 cubic inch V8. The power plants are able to generate 750 horsepower. 2007 Chevy Corvette generates 400 horsepower and has a V8 engine.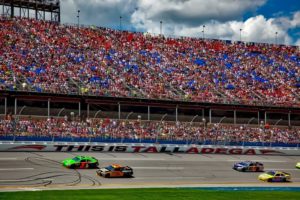 NASCAR Race Tracks
NASCAR Sprint Cup series features about 36 races on 22 tracks. Out of these, 34 races have left turn on D-shapes or oval tracks. Two races are also held on road courses. 
The racing track is all in different sizes from .526 mile Martinsville Speedway to 2.66 miles Talladega Superspeedway.
NASCAR Races
Daytona 500 is the biggest Sprint Cup race, which is the first race of the year. Brickyard 400 at the famous Indianapolis Motor Speedway, Memorial Day Weekend Coca-Cola 600 at the Lowes Motor Speedway NC, and August Tace at Bristol Motor Speedway are some of the famous races.
Every single race is worth an equal number of points towards the Sprint Cup Championship.