Best PS4 War Games You Should Play Right Now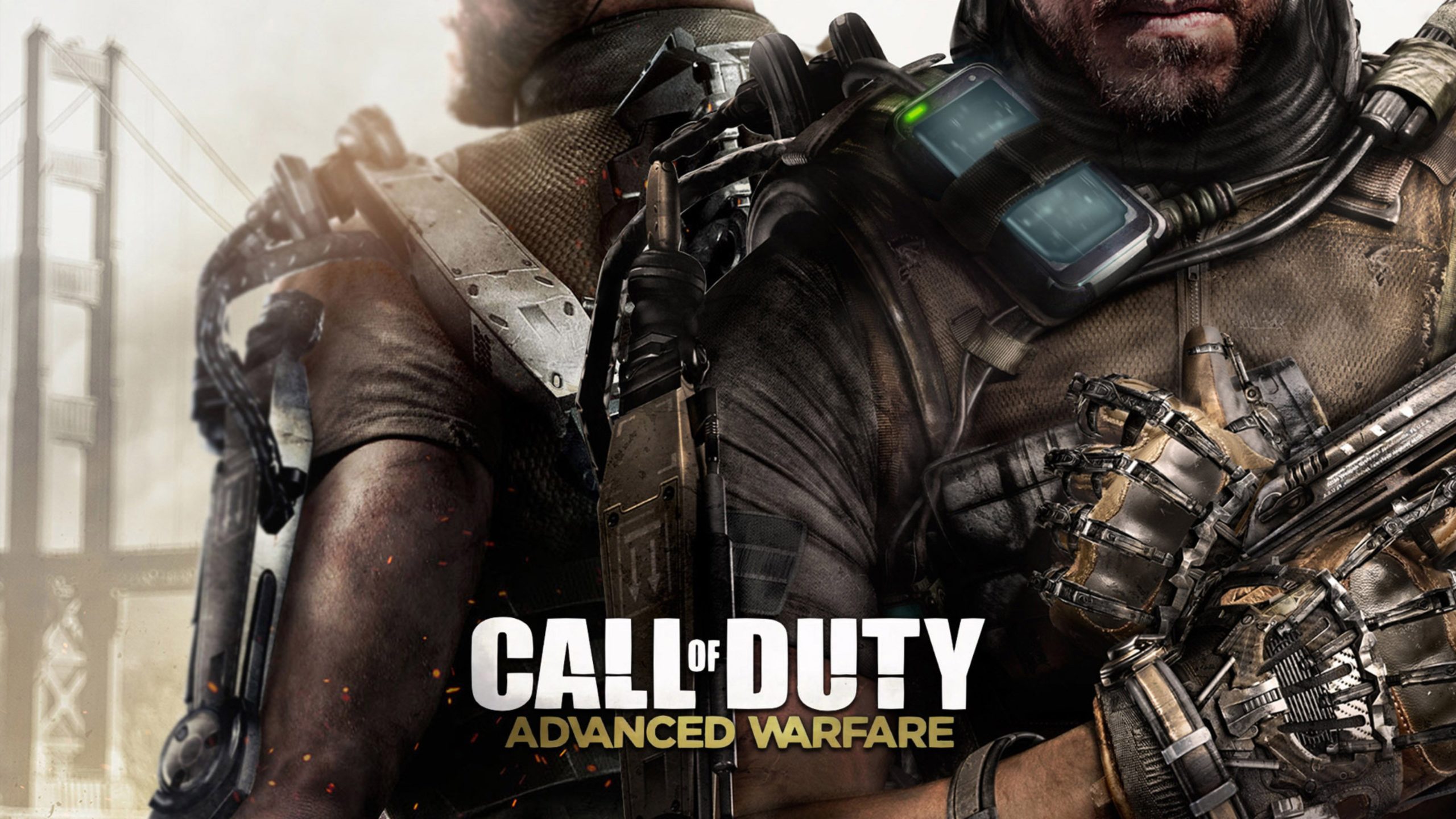 There are various games on PS4, but nothing can beat the level of war games. Most of the war games are based on live actions and allows you to get a completely new perspective on the conflict. They allow us to get a completely new perspective on war. Now you must be thinking which are the best PS4 war games? We have made a list of popular PS4 war games to help you find the best one for you.
A ton of video games release in the market every year, and one of the most popular is war-based titles. If you have a PlayStation 4 console and are looking for some amazing video games, then continue reading the article.
Best PS4 War Games
If you like war games, then we have made a list of the best war games on PS4 for you. These games will allow you to have a better understanding of wars. Moreover, these games feature a wide range of genres, so you can expect to find everything, including grand strategy games, plenty of shooters, and indie adventures.
Call of Duty: Black Ops Cold War
Publisher: Activision
Platforms: PS4, PC, PS5, XSX/S, XBOX
If you are looking for some best PS4 military games, then nothing is better than Call of Duty: Black Ops Cold War. This game is for hardcore gamers as well as non-gamers. It has amazing graphics and customization, including amazing maps, weapons, and an enhanced gaming engine.
Moreover, if you love zombie strategy games, then also this one is a perfect game for you. It has a zombie version, which allows you to experience the zombie world. In addition to this, the game allows the players to explore various iconic locations and keep fighting in order to keep the country safe. The game includes both single-player and multiplayer modes.
If you want to experience this game in the best possible way, then you should opt to play the multiplayer mode. Multiplayer experience provides you the best gaming experience when it comes to PS4 military games.
Nier: Automata
Publisher: Square Enix
Platforms: PC, PS4
Nier Automata is one of the best PS4 war games. It is a sequel to a video game, Nier, that was released in 2010. It is a spinoff title of the popular Drakengard series. This one is an action-role playing video game.
The overall story of this best wargame PS4 is set within a proxy war. The war is between the last surviving humanity and machines of alien invaders. The story of this game requires multiple playthroughs that help to unlock additional story elements. The gameplay of this PS4 video game integrates role-playing elements with hack and slash combat. Moreover, it also provides switches between different video game genres with elements including text adventure and shoot 'em up.
Battlefield 1
Publisher: Electronic Arts
Platforms: PS4, PC, XBOX
When it comes to Battlefield Series, battlefield 1 is one of the best PS4 military games. This PS4 war game is an amazing first-person shooter game. The gameplay of this popular PS4 game includes focusing on conquering various regions while managing to protect the ones that you have conquered. The PS4 games of the battlefield series are primarily focused on online multiplayer.
The game justifies its name is famous for war machines, multiplayer gameplay, teamwork, and large maps. One best thing about this PS4 army game is that each class features a wide range of primary weapons along with different equipment and roles which you need to fulfill at the Battlefield. Other PS4 war games of the Battlefield series are also amazing, so you should try them all.
Wolfenstein II: The New Colossus
Developer: MachineGames
Platforms: PS4, PC, NS, XBOX
This is another amazing PS4 war game that follows the event series of Wolfenstein: The New Order. This popular PS4 war game alters a wide range of historical order. In this game, with the Nazi Regime in rule, some military resistance decides to fights back in America. It acts as the second American Revolution, which is against Nazi rule.
It is an amazing PS4 military game, but you should also play the first installment of the Wolfenstein series. In this BJ, Blazkowicz fights against a large Nazi reign.
Wolfenstein II is an amazing video game sequel that continues the brutal story with a lot of firefights and actions. It is a single-player game that is focused on adventure. So if you are looking for some multiplayer game, then this PS4 army game is not for you.
This War of Mine
Publisher: 11 Bit Studios
Platforms: PS4, iOS, XBOX, Android
If you are looking for the best war games PS4, then This War of Mine is a must-try for you. It is one of the popular PS4 games, which is actually different from other PS4 war games and war-based titles. It takes place during a siege, and players have to play the role of keeping the civilians safe and alive during battle.
The game includes a wide range of strategies as the players need to strengthen their base, roam at night to find new resources for life, and need to make tough decisions on the basis of morals. Moreover, the players also need to be alert of the other groups who riad the bases to find resources.
Far Cry 5
Publisher: Ubisoft Montreal
Platforms: PS4, PC, XBOX
It is a popular first-person shooter game and is the fifth installment of the Far Cry series. The gameplay of these PS4 war games takes place in a hypothetical region of Montana in the United States.
In the gameplay, the players have to fight against Joseph Seed, who is the leader of a cult. He has forced his powers to control Hope County. The players have to fight Joseph to free the county from his rule.
This PS4 game features a wide range of elements that are found in different role-playing games like side quests and branching storylines. In addition to this, the game also provides a maps editor, a competitive-player more, and a co-operative player mode. It is one of the best PS4 war games that you should play.
Sudden Strike 4
Publisher: Kalypso Media
Platforms: PS4, PC
This is the fourth edition of the Sudden Strike series, and it includes bigger battlefields, better graphics, more units, legendary commanders, and new scenarios. This PS4 military game is a real-time tactics game that is set in World War II.
The single-player mode of this game features three campaigns, including German, Soviet, or Allied. Moreover, it comprises 20 missions, and the entire modeling support is planned adequately.
One best thing about this popular PS4 wargame is that all its campaigns are based on various real-time events of WWII. The strategy of this game is based on the unique skills and characteristics of limited units. Players are allowed to control hundreds of units into a battle. Moreover, they can also choose one of the nine different commanders. If you want to experience war strategies, then this is the best PS4 war game.
Call of Duty: Advanced Warfare
Publisher: Activision
Platforms: PS4, PC, XBOX
Call of Duty series is one of the best PS4 video games. Since the release, the franchise has introduced various games that can be enjoyed on different platforms. In this regard. Call of Duty: Advanced Warfare is the best war game.
This game comprises a version known as Day Zeroes, which includes different special features and in-game content. The multiplayer mode of this game offers around 400 weapons to choose from. Moreover, the single-player campaign includes one playable character. In addition to this, the game also includes an Exo Survival mode. It allows the four different players to fight collectively against enemies.
Kingdom Come Deliverance
Publisher: Deep Silver, Warhorse Studios
Platforms: XB1, PC, PS4
It is an action role-playing game that focuses on accurate history content. The story of this game is set during a battle in Bohemia in 1403. This war game features an open-world environment, clothing, period-accurate weapons, combat techniques, branching questlines, and architecture.
This game includes amazing attention to detail and a focus on realism. It provides an amazing gaming experience, which makes it one of the best PS4 war games.
Valiant Hearts: The Great War
Publisher: Unisoft
Platforms: XBOX, PC, PS4, iOS, Android
This one is an adventure video game that is set within the Great War. It mainly focuses on four characters that work together during the war to save one another. This war game is not like typical PS4 war games of PS4 military games; it is a puzzle game. It requires the players to complete various tasks that may require finding specific objects.
This war game is broken up into sections of time-based minigames and melee combats. It has an amazing story, and the gameplay is also fantastic.
Final Words
When it comes to PS4 wars games, there is a long list. The wargames allow you to have an amazing military experience by including various features like weapons, maps, tools, and storylines. Moreover, these games are available in single and multiplayer mode to enhance your gaming experience. Now try the PS4 wargames and do share your experience with us by dropping a comment.