PS4 Strategy Games That You Need To Try In 2021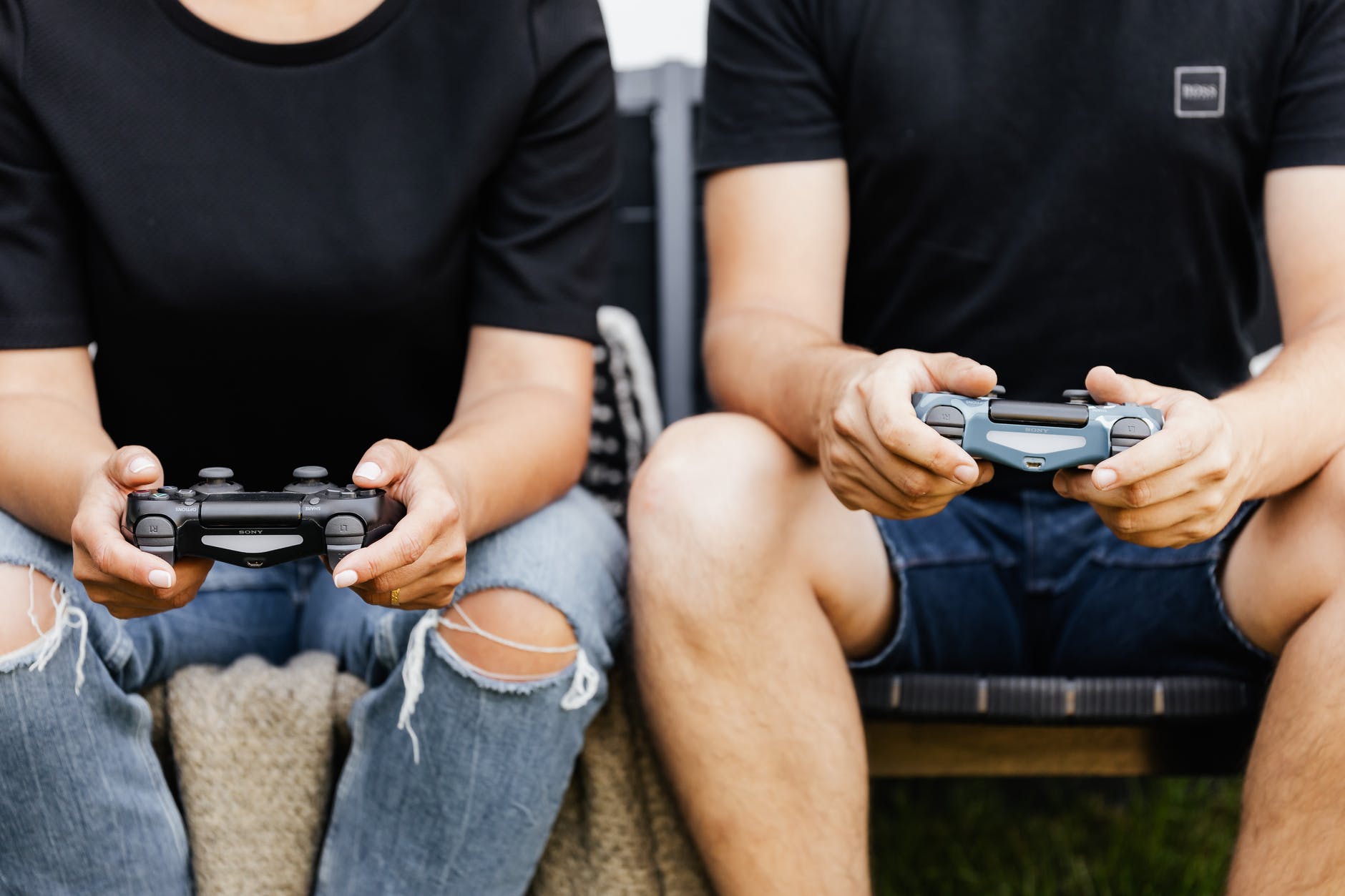 Strategy games have been loved by people since the late 90s and have been a staple of the PC gaming world. Over the course of time, tactical gaming has undergone a lot of changes and has become bigger and better than ever before. Now, ps4 strategy games offer a range of brilliance. If you are into strategy games, then you must definitely check out this list.
Best PS4 Strategy Games To Try
Below we have mentioned the top 10 PS4 strategy games that will keep you entertained throughout.
Civilization VI
This is one of the most epic ps4 strategy games you will ever play. The game starts with a theme of 4,000 BC with few villagers before you start building a city and then an empire eventually. The game mixes real-life people and places together for an immersive experience.
This game is very rewarding as it offers the players to build their own empire. You will stay hooked till the very end as the game will keep offering something to achieve or do regularly. Every player can follow different playing styles and can experiment with plenty of things.
The visuals are also impressive in this game, and you can measure the expanse of your empire on the map. To move ahead with the modern age, you and the game have to work together. Civilization VI is quite a unique game that can be easily played using a controller. This game is huge in every sense.
How to play
This game offers a turn to fight your way to the top. You will get the chance to move your military and make decisions relating to the construction. The great thing about this game is that you can build your civilization and become whatever you seek in your visit to greatness. This is a must-try and one of the best strategy games on ps4.
XCOM 2
Another most loved ps4 strategy game is XCOM 2, where you have to fight aliens and make them leave the planet. This game has the best storytelling mode, which will keep you engrossed deeply in the campaign. The fight with the alien will prove extremely rewarding if you win. Another attractive feature of the game is its mechanics; the game flows smoothly with a constant string of decisions that have to be made.
If you like Civilization VI, then you will like this game even better as it takes everything up a notch. The game is excellent at throwing new challenges in your way and also has a great military combat system. The enemy is diverse, choices are difficult, and there are huge replay values.
How to play
XCOM 2 is a turn-based game wherein you have to act as a commander of the entire XCOM organization. The game starts with a scene where aliens have invaded the planet and dominate the world. The XCOM team tries to fight a war against the aliens and bring back human dominance to earth. There are a lot of missions set up by turns and are played from a top-down view mode. You will come across many different maps as you keep progressing through the game through four different levels with varied difficulty meters.
Valkyria Chronicles 4
This is a brilliant fantasy game based on an Empire that invades weaker neighborhoods to expand civilization across many continents. This is one of the best war games on ps4 that uses fantasy elements in fights.
This game follows the overview of WWII and also features a similar narrative. The storyline is good and will keep you hooked to the game. Also, the characters of the game are likable and feature varied combat to give you enough challenges.
The best is that you don't necessarily have to play the previous versions to enjoy this game. The visuals are in art style, and the voice acting is also great that will be loved by most players. This game is magical and will be deeply loved by anyone who plays it.
Although there is not much to dislike about this game, at the time, the opposition AI makes look unrealistically stupid.
How to play
If you have already played the earlier launched three series of the game, then you will be familiar with the gameplay. This war game has a role-playing set in a reimagined WWII. The players have the choice to play in different classes using a variety of maps and missions available in the game.
Disgaea 5: Alliance of Vengeance
Series 5 is the first-ever appearance of Disgaea on ps4. This is one of those ps4 strategy games that you will never get bored of or run out of missions to complete. This game is more rewarding than tedious and is quirky in its own way while still being a challenge t0 play.
The game offers plenty of things to do around following the story's main theme, and you will also get the chance to spend countless hours enjoying it. It has a fun anime-style vibe with great voice acting and music.
How to play
The game starts in a demon world where you have to gather an army with the motive of defeating "Void Dark." Disgaea 5 is a turn-based strategy game with endless content to offer. It scales up real nice, and you will keep moving through different levels until you get your vengeance and earn the rewards. The game features several characters for you to play with, and you can also travel through varied netherworlds to join the forces to fight with your enemy.
The Banner Saga 3
If you are looking for excellent ps4 war games, try Banner Saga 3, the final installment. The game wraps up the trilogy and puts the player in various immense strategic scenarios. Banner Saga 3 picks up exactly where number 2 left to carry on with the Viking journey.
The entire Banner Saga is an extremely wonderful journey featuring a great storyline that ties the game together. You will get to know about the character's fate in a dramatic, absorbing way and a little painful. This emotional journey resembles a TV series.
The graphics of the game will not disappoint you and will add to this game's overall feel. This is unlike other games that absorb you into the characters; instead, this game will leave you feeling great, like you accomplished something special.
How to play
Like the previous series of Banner Saga, number 3 is also a tactical role-playing game where you go through turn-based combats. The game has a top-down view mode and runs in exactly the same manner as the rest of the series, offering continuity.
Nobunaga's Ambition: Sphere of Influence
This is one of those ps4 strategy games that are based on Japanese culture where you try to unify Japan. The game has immense detail and lots of ideas to unify Japan in your rule. The players can make use of both diplomacy and war in equal amounts.
Nobunaga's Ambition is a complex game with various layers of gameplay that demand attention and strategy. You will get to see various historical events sink in the teeth. Music and graphics increase the game's experience threefold and will also keep you hooked the entire time.
This is one of the best war games on ps4, with plenty of strategy and intelligence where time flies by. However, it is difficult to learn for beginners in this particular genre. The menu design and camera controls of the game are also a little chunky.
How to play
If you love playing strategy games that keep you deeply involved, then you will hold onto this one. If you are new to this game, the level of detail in the game will seem mind-boggling. This turn-based strategy game will require you to build a military, support your people and control the economy.
Read More:- Best Survival Games PS4 Offers That You Should Play
Tropico 6
Tropico 6 is one of those ps4 strategy games where you have to master construction, management, and politics to build up the tropical island named "Tropico." Your goal is to expand your island to other islands while keeping the citizens happy as you focus on expanding your island.
The game offers many objectives to master and keep you entertained throughout the game. When you watch the island grow by winning various challenges, it becomes a lot of fun. The brilliant graphics in the game adds to the overall experience.
The tutorial of the game is very lengthy, and you will forget a lot of things you learned in the tutorial later. It takes a lot of effort to master this game. This is the only thing we dislike about the game.
How to play
You will be put into the shoes of a dictator to test the moral compass. It's on you what you wish to become an honest leader or compromise with your integrity to remain in power.
You will be given the option to choose from four eras ranging from World wars, Colonial times, Modern era, or the Cold War. The game has a little storyline to keep everything connected, and you will have something to do in all four eras.
This game demands the player to make some brutal decisions but is light-hearted at the same time.
Shadow Tactics: Blades of the Shogun
If you are looking for some best war and strategy games to try on ps4, then look no further. Set in the Edo period of Japan, Shadow Tactics is a true stealth game where you use various characters to accomplish the missions. The game can be quite challenging, and you will have to look for creative strategies to complete the tasks.
Although finding great stealth strategy games is quite rare, this one is a perfect example of how things should be actually done. The missions given in the game are excellent as they involve the characters throughout the game. This game offers nice challenges without being too competitive at the same time.
The game's overall atmosphere and visuals are quite engaging, which helps create a period Japanese setting. The storyline in the game is also engaging and also heartbreaking at the same time.
How to play
Shadow Tactics is a real-time game where you have to command a team to complete various missions like assassination and espionage. The ultimate mission in the game is to take down Kage Sama, who disrupts the peace of the region. The game is heaven for people who love playing stealth games. This game will challenge your brilliancy and keep you engaged on the emotional journey.
Prison Architect
Prison Architect is another most loved ps4 strategy game with exciting challenges. The main aim of this game is to build a prism that is impossible to escape.
The graphics in the game are simple, which helps in being able to scan the prison and make the necessary adjustments easily. This is a great simulation game with a wide range of challenges to keep you hooked.
A worthy addition to the online strategy gaming world, where you can share the orison and challenge other players to run your creation and vice versa. You will love to complete the challenges at a task that will come your way.
However, the game can get pretty frustrating at times. It works better when played using a keyboard and mouse. But once you get used to it, the game will be quite fun to play.
How to play
Prison Architect is a simulation game where you will have to build your own prison from scratch. The players can choose from the type that they want and build their own infrastructure. You can even go through campaign chapters which are also quite fun.
Also, you get to choose the type of warden you will be while ensuring that nobody escapes from the prison. The game requires the players to do a lot of thinking while they control the systems.
Overall, Prison Architect is a fun simulation game that will definitely entertain you throughout. It may not be the best war and strategy games on ps4, but if you like the idea of trying prison, you will enjoy it.
Two Point Hospital
Two Point Hospital game revolves around Two Point Country's fictional setting where your goal is to take over a small health firm. The players have to build their own hospital and complete the challenges.
It is a pretty addictive game that is not only fun to play but also to watch. The controls transfers from computer gaming have made it super easy to play. It features varied gameplay and is also quite fun at the same time.
The game offers some quirky illnesses and plenty of humor which are cute in a way, making it seem less serious.
However, at times you will feel like the tasks are repetitive, which is only a minor quibble that can be neglected.
How to play
This business simulation game is similar to Theme Hospital, a cult classic. You will be the hospital manager who has to construct the hospital, delegate tasks, hire employees, feed the patients, and train staff. Throughout the game, you will have to deal with various challenges and also epidemics.