Best Anime Mobile Games You Should Try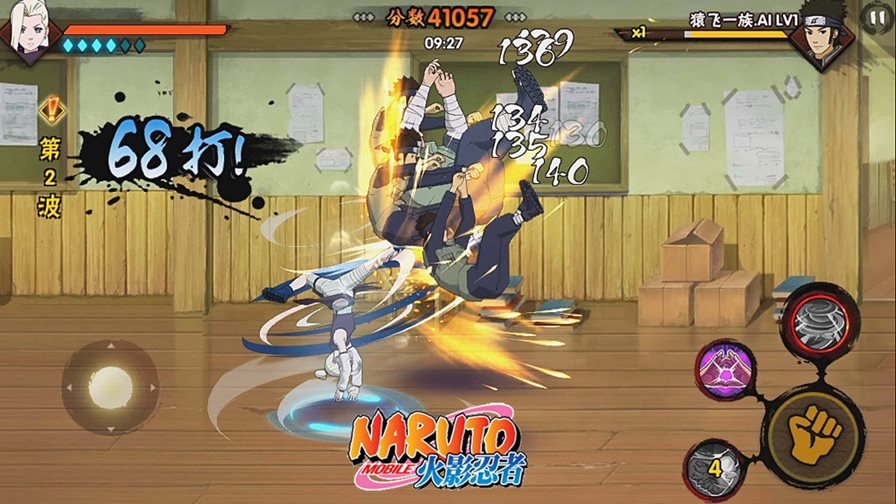 The trend of anime is gaining remarkable popularity worldwide. It is not only limited to movies and series but has got its way in gaming. If you are a hardcore anime fan and looking for some amazing anime mobile games, then you are in the right place. 
With popular titles like Naruto, One Punch Man, and One Piece, anime is gaining the interest of younger as well as the older audience. People are loving anime so much that even anime mobile games have also become popular. In order to help you find the best game, we have rounded up a list of the best anime mobile games.
Best Anime Mobile Games
The anime genre is becoming multi-platform nowadays. In fact, anime games are now popping everywhere. These games not only give you new anime but also completely new content. Below mentioned are some best anime mobile games for Android and iOS.
Pokemon Go
Almost all of us have grown up watching pokemon, and admit it or not, we all loved it. Moreover, we were so much into pokemon that we even collected pokemon cards. Pokemon Go allows you to fulfill all your pokemon go fantasies. It is one of the best GPS games for Android and iOS.
You can find a wide range of pokemon in this game, like rare pokemon, shinies, and water pokemon. This game allows you to collect different pokemon according to your location, participate in battles and community events. In order to be the master of this game and make it more interesting, you can even spoof your location for Pokemon Go.
Genshin Impact
It is one of the most amazing fantasies RPG games till now. Genshin Impact is the most anticipated anime mobile game. In this game, you have to bring the travelers into the world of Teyvat. There they have to travel through the huge land in order to look for answers from The Seven (a pantheon of Gods).
One best thing about this game is that it is an amazing blend of great visuals, a massive world, and an elemental combat system. You have to explore the vast world while playing this best mobile game.
Dragon Ball Z: Legends
Dragon Ball is one of the most famous and loved anime ever. If you are a fan of this anime, then there are various games out there. However, Dragon Ball Z: Legends is the best game series.
It is a fighting game but is specifically designed for players who are busy. One of the best features of this game is its simple control.
This game includes both PvP and story mode, which allows the players to test their skills and relieve the amazing battles from the anime series. This anime mobile also features hero collection elements which allow you to collect almost all the characters from the series.
Fate/Grand Order
This anime mobile game is based on the popular Fate anime series. It is an amazing hero collection RPG-based game. It features a story that is based on anime with a top-notch online PvP and mesmerizing voiceover reminiscent of the characters.
The only drawback of this best mobile game is that it is a little bit grindy, so if you are not patient enough, this game is not for you. The game features a card-based combat system and amazing 3D animations.
Naruto x Boruto Ninja Voltage
If you are a true anime fan, you can not ignore Naruto and Boruto. Naruto is indeed one of the strongest anime characters. This anime has won the hearts of a wide range of fans and will keep on capturing more with the best anime mobile game Naruto x Boruto Ninja Voltage.
It is a popular fortress strategy game in which you need to create a huge ninja fortress, make a village, grow it, and defend it against enemy advances. The game allows you to make your team using some of the most popular characters of the series and enjoy various multiplayer missions. Trust me; this game will tickle your fantasy.
Arknights
This one is a dystopian tower defense RPG that includes challenging games and an amazing storyline. If you are a serious gamer, then you will definitely enjoy this anime mobile game. In this, players have to fulfill the role of "The Doctor," who works to help the world get rid of a deadly disease.
Some amazing features of this game include great graphics, superb gameplay, gacha elements, and extensive lore. Moreover, the game is heavy on farming, narrative, and grinding, which might be amusing for new players.
Utano Princesama: Shining Live
It is based on an amazing multimedia franchise with the same name. This mobile anime is one of the best Japanese anime games and has attained remarkable popularity in the international gaming market.
It has features like elements of an otome game, and rhythm making is an ideal game for people looking for a full-blown gaming experience. In this game, players have to fulfill the role of a manager in a top-notch entertainment company. They are asked to raise bonds, create units, and continue the story model in order to produce the best idol group. One remarkable feature of this game is that it is completely voiced, so you can easily immerse yourself in this game and its music world.
Bungo Stray Dogs: Tales of the Lost
Many anime fans are in love with Bungou Stray Dogs for its lovable characters and compelling plot. With this anime mobile game, you can play the characters. It is based on a popular anime story and features the main story mode, which will render you amazing insights into the original storyline.
In addition to this, fans are provided access to game-exclusive outfits for their characters. Moreover, it also offers never-before-seen footage. It is a highly exciting game, and even if you have never watched this series, you will still love the game.
Grand Summoners
This anime mobile game features a classic design that can be nostalgic for all veteran gamers. It is one of the best mobile games that includes amazing pixel-style graphics which are appealing to almost everyone.
It is a Japanese role-playing game that aims to impress all the players with its immersive gameplay and simple controls. One best thing about this anime mobile game is that it is associated with popular anime series – One Punch Man. It means you can play with your favorite character in this game. Moreover, this game also has multiplayer support so that you can enjoy it with your friends and other players worldwide.
Honkai Impact 3
This one is also from the makers of Genishin Impact and is also an RPG game with amazing gatcha elements. The players are required to control Valkyries responsible for defending our planet against Honkai, which are alien invaders.
One amazing feature of this game includes a combat system like Devil May Cry, which allows the players to create different combos to destroy the enemy. With amazing graphics, the game will leave you playing it for hours.
One Piece Treasure Cruise
One Piece is one of the best animes to watch on Netflix and is highly popular among anime fans. It is a well-loved pirate anime that has caught attention due to its great characters and epic plot.
If you have ever imagined about setting sailing with your loved anime characters, then this one is the best mobile game for you. This anime mobile game allows you to explore an epic story while building a crew of your favorite pirate characters. In addition to this, you have to embark on a journey through the amazing world of One Piece. Now it is the best way to relieve your favorite anime series.
Bleach Brave Souls
If you are a veteran anime fan, then it might be the first anime show that you have ever seen. It is one of the best long-running series loved by fans for its compelling plot. This anime mobile game showcases some of the popular characters of this series.
You have to play this game in a team of three by making the correct combination of players, which helps you to progress in the game. Moreover, you can also relieve the story of this game in order to compete against the other players to become the world's best soul reaper.
Final Fantasy: Brave Exvius
This one is a mobile spin-off game that combines Final Fantasy with the amazing game Grave Frontier. It is a run-roleplaying game in which players are required to command their character by tapping on the preferred command.
This game is presented in pixel art-style, which is most common for RPGs. It has characters from both the Brave Frontier series and Final Fantasy series, which you can use to make your team of five characters competes on different stages and defeat bosses. If you are looking for something new that is easy to learn, then this one is the best game for you.
Yu-Gi-Oh! Duel Links
This anime mobile game is based on the anime series of the same time. It is a collectible card game for mobiles in which you can create your deck and compete against other players.
In order to build this deck game, you have to pick cards from the already present Yu-Hi-Oh cards. You get access to new cards as soon as they are released. It is based on the famous anime series, so the fans of this series are surely going to love this one.
Tales of Crestoria
This anime mobile game is based on the long-running franchise of Tales. It is the first venture of this franchise into mobile, and it includes amazing graphics and gameplay. Tales of Crestoria is an amazing RPG game that has a turn-based combat style.
Nevertheless, the best thing about this game is that you will get the outcomes of your hard work quickly as compared to the other games. This one is a perfect game for the die-hard fans of the Tales series and the ones looking for a new RPG.
Final Words
If you are a turn anime fan, then mobile anime games are the best for you. It allows you to relive your favorite anime stories. Moreover, the games feature a wide range of famous anime characters, which makes them an ideal choice for anime fans. Try the anime games and do hare your experience with us by dropping a comment.