The 15 Best Poker Rooms to Play in Las Vegas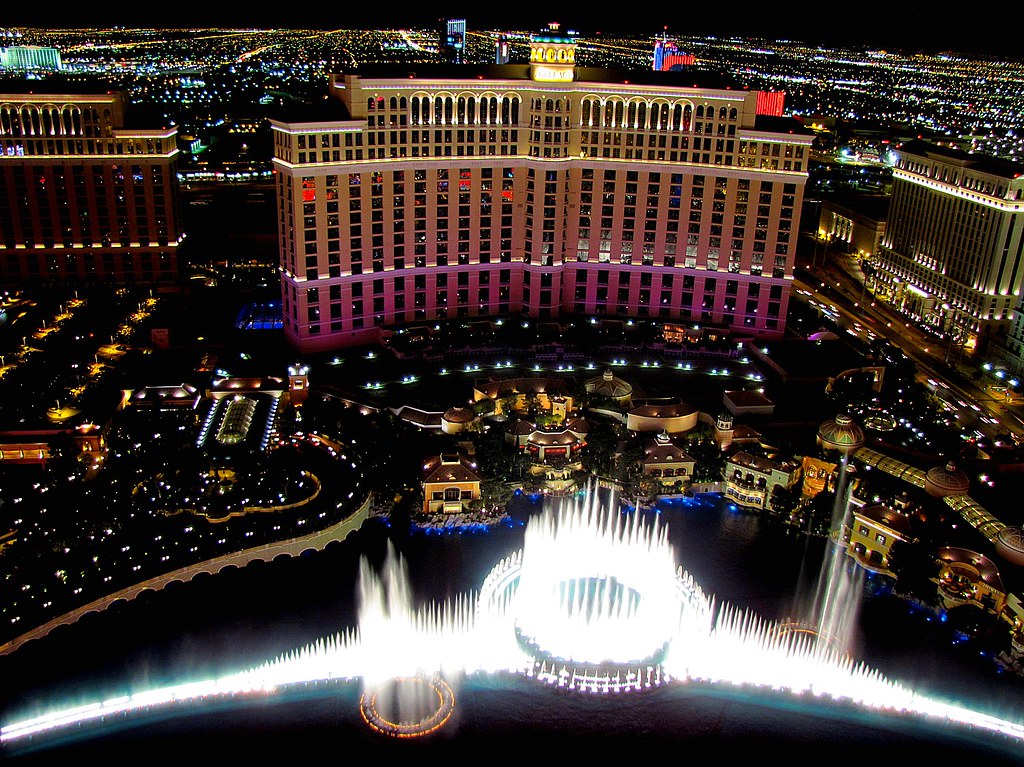 If you are planning to visit Las Vegas and want to want to include some action on your trip, then here is a list of best poker rooms to play poker in Las Vegas.
1. Venetian
The Venetian poker room is an amazing, well-rub room, and one of the best poker rooms in Las Vegas. The room has 39 tables, and almost all Texas hold 'em poker, and also has 4/8 Omaha games. Each table in the poker room has plenty of space, dealers, and staff. In addition to this, the atmosphere of the poker room is excellent. 
2. Bellagio
If you are thinking, where to play poker in Vegas, then trust me, Bellagio is the best poker room in Las Vegas. This 7000-square-foot poker room has a 40 table establishment having a great mix of games, people, and atmosphere. 
3. Caesars
Caesar's poker room is amazing, huge, and has a separate room for tournaments. It has automatic shufflers at the tables, and it features Texas hold 'em poker. The dealers at this place are great, and there are free drinks. 
4. Mirage
It is one of the best poker rooms in vegas. This amazing room features a wide range of games and a variety of limits. It hosts limit and no-limit hold 'em tournaments. Their limit hold 'em poker starts at 3/6. 
5. MGM Grand
The MGM Grand is a fantastic poker room, and it features limit hold 'em at 3/6 and 4/8 pairing with a kill pot, which includes doubling the amount of the big blind, and it also includes doubling the betting limits. 
6. Wynn
It has one of the fanciest rooms and offers a wide range of games. It also features an excellent atmosphere, great dealers, and automatic card shufflers. If you have sufficient people to take a table, then they will spread everything. 
7. Rio All-Suite
This poker room is home to the World Series of Poker. It is played in the convention center of the place and not in the everyday poker room. There are a good number of tables at the place, tons of tournaments, promotions, and a wide range of limit and no-limit poker. 
8. Palms
It is one of the best poker rooms in Las Vegas. At the entrance of this place, there is a 13-foot tiger shark closed off in a glass. It has only eight tables, but with amazing action also has no limit games starting at 1 / 2 and limit games at 2/4. 
9. Binions
If you want to explore a place of poker loaded with history, then you should visit Binions. This amazing place is the origin place of the World Series of Poker. It has an enormous red-wallpapered room and has more than 70 tables with one feature table. The limit hold 'em begins at 2/4 here. 
10. Bally's 
It is located at the right in the Strip and it offers a wide range of tournament options. It also offers cash games for higher rollers and low rollers alike. It is a 14-table room and an amazing lively atmosphere. The regular tournaments hosted at this place keep the players coming to the place. 
11. Excalibur
This amazing seven-table room offers tournaments and lower-stakes cash games, and it is located at the main area of the casino. The place offers a wide variety of promotions and comps and has a lively atmosphere.
12. Harrah's 
It is one of the best and easily accessible casinos in Las Vegas. It features even-tables placed in a relaxed environment. Along with Texas Hold 'em, this place offers varied mixed games and various limits. Beginners, as well as more experienced players, will appreciate the action at this place that comprises regular tournaments. Seats at this place feature phone charging stations and it has a nearby food court which makes it easy to grab a meal.
13. Orleans
It is one of the best poker rooms in Vegas, and it features 35 tables in a well-lit environment with various flat-screen TVs. Apart from Texas hold 'em, the place offers Omaha Hi-Lo, Seven-Card and other games throughout the week. The place also offers several tournaments, including a famous summer series.
14. Planet Hollywood
It is a famous 11-table poker room and has attained amazing popularity in the past few years, including the Goliath and Phamous Poker Series. The casino features varied cash game action and daily tournaments. 
15. South Point
This famous 22-table room offers plenty of games and stakes. It features regular promotions and tournaments. Another best part is that it offers free parking, which is not available at many casinos in Vegas.