Say Goodbye To Your Anxiety With These Fidget Toys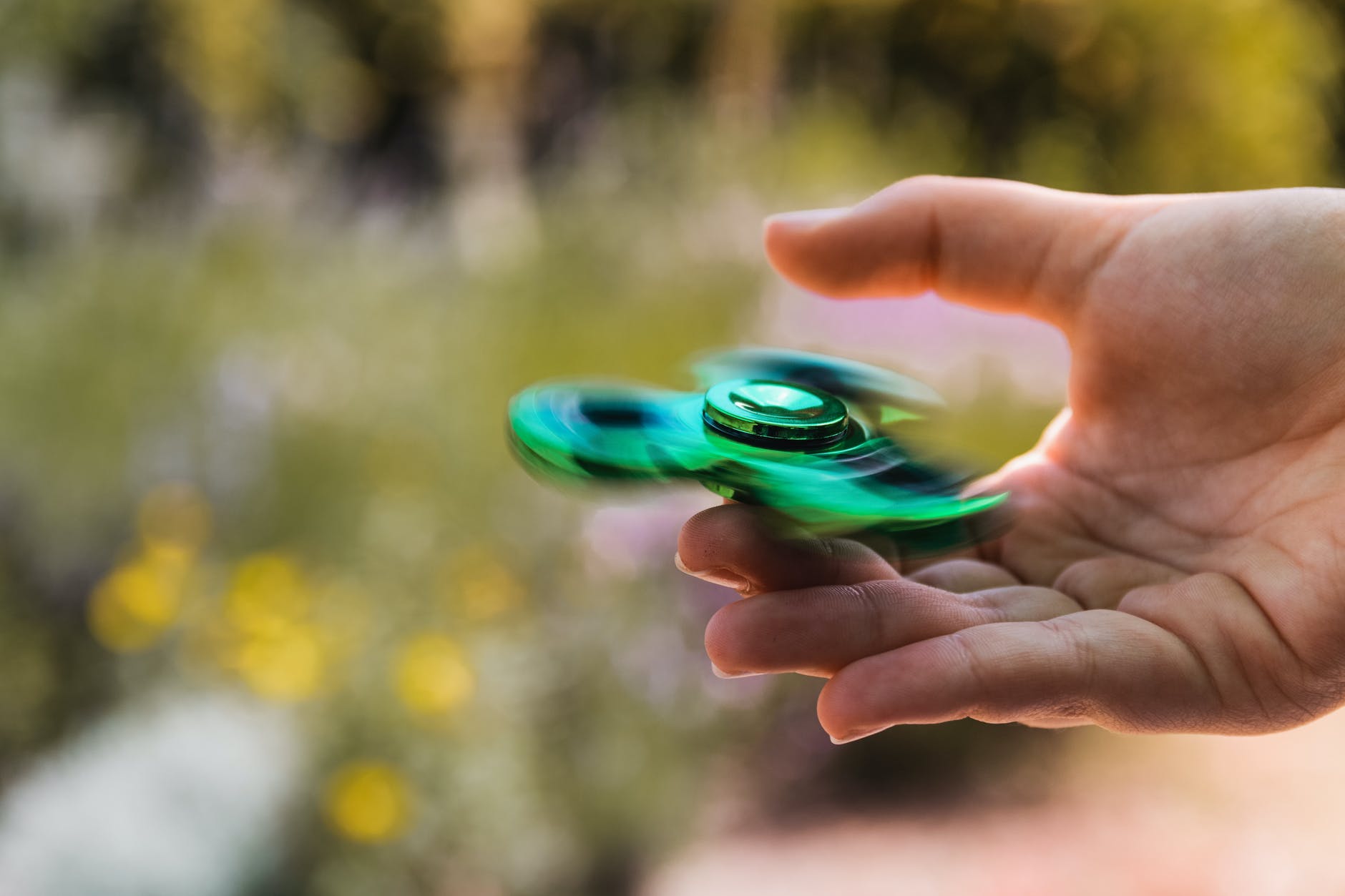 Fidget toys are known to be very effective for relieving stress and anxiety. When things get stressful, fidget toys can prove quite useful to boost your productivity and help you relax. 
These have gained a lot of popularity in a few years. If you think fidget toys are only for kids, then you are wrong. Fidget toys are great for adults to increase their focus, manage anxiety, and reduce restlessness. 
Want to give them a try? We have gathered a list of the best fidget toys for managing anxiety. This list included almost all the cool fidget toys from balls to spinners and sensory to pens. 
Best Fidget Toys For Anxiety:
On-the-go toys
Are you looking for some on the go fidget toys to manage your anxiety during the commute? We have some handy options for you; check them out.
Fidget Spinner
There are ample fidget spinners available on the market; however, the Magtimes Anti-Anxiety Fidget Spinner is the most durable and colorful of all. Fidget spinners are the oldest and most common toys for relieving stress and anxiety. 
Mini Rubik's cube
Mini Rubik's cube is one of the most loved toys worldwide. If you are someone who loves to solve puzzles, then this one's for you. However, the only downside of this mini Rubik's cube might be uncomfortable to hole for larger hands.
Möbii Fidget Ball
This is one of the best fidget toys for adults with anxiety issues. If you love playing with textures, then stroking the rings will definitely have a calming effect on you. This small-sized toy is ideal for fidgeting with one hand whether you rotate or stroke the ring. Such fidget toys are not good for kids as they can be a choking hazard because of their small size. 
Infinity Cube
This aluminum infinity cube has eight small cubes that can rotate to create different shapes. This is one of the cool fidget toys to have in your collection. This has the ideal weight, which gives it a sturdy feel. The only problem is that it can be quite noisy at times, making it an inappropriate toy for a peaceful environment. 
Desk toys
If you are looking for a little big fidget toys for your office desk, then you will find it here. These make a very sleek decoration item too. 
Desk Sculpture
This is among the best desk fidget toys for anxiety, which comes with a magnetic base and 220 small-sized magnetic balls. You can arrange the stack of magnetic balls into various shapes. This can help in easing your anxiety and take a break from work for a minute. Such fidget toys are not appropriate for kids, as these small balls can become a choking hazard. 
Deluxe Sand Garden
Zen gardens come with patches of sand or gravel that promote a meditative state when raked.  You can keep a miniature version of this toy on your desk to provide you a much-needed break. It will also help you in focusing on your work and calming your anxiety. 
Euler's Disk
This is a fascinating fidget toy to have on your desk. All you need to do is set the disk on the mirror and spin to relieve stress. The disk creates different humming sounds and patterns of colors as it spins.
This is not an ideal fidget toy for quiet workspaces as it makes noise. Also, if you are sensitive to light, skip this one.
Useless Box
This traditional fidget toy offers a distraction from stressful and upsetting thoughts. Just flip the switch to use and wait some time; the box will turn off itself.
Newton's Cradle
This a classic and cool fidget toy for relieving anxiety. Newton's Cradle consists of spheres hanging on metal frames. You set a pendulum effect by drawing one ball back and then releasing it. Watching the balls move implies a soothing effect on the mind. These metal spheres also click when they touch, making a pleasant noise.
Jewelry
Not only fidget toys, but fidget jewelry can also be a great option to soothe anxiety when you want to be a little discrete. Check out some options for fidget jewelry. 
Sterling silver fidget ring
Spinner rings can be found in various colors and styles. The great thing about spinner rings is that they are unisex, versatile, and are reasonably priced. This is made with sterling silver, so no more worries about turning your finger green. 
Acupressure rings
These springy acupressure rings are designed strategically to stimulate pressure points of the finger. These are very cool fidget toys. You can keep sliding the finger up and down to relieve stress and anxiety.
Möbii necklace
Similar to the Mobii fidget ball, this mobii necklace has smooth and interwoven rings. These necklaces come in various colors, so you can choose your preferred color and even customize the design. 
These fidget necklace toys are perfect for both adults and kids to relieve anxiety. 
For the classroom
It is important to keep fidget toys in the classroom to help kids deal with anxiety and stress. However, you need to make sure to establish some ground rules for using these toys.  
Kick bands
Also known as resistance bands, kick bands can be extremely helpful for people who jiggle the feet or kick the table when feeling stressed or anxious. These are the best fidget toys for anxiety and can be attached to the chair legs. 
Tangle
Tangle is among the most popular fidget toys for classrooms. This toy does not make any noise, which makes it perfect for a quiet environment. This includes connected and curving pieces that you can reshape, twist, take apart, or put back together. 
Chewable pencil toppers
Pencil toppers are super fun and cool fidget toys for kids. Chewing these helps in relieving anxiety and stress. 
These classroom fidget toys are suitable for both kids and adults alike. These have a soothing effect and promote relaxation to the mind. 
Sensory toys
Sensory overload is a common cause of anxiety and stress in autistic people. (source) However, less sensory input can also be one of the reasons for anxiety. This is where sensory fidget toys come into play for relieving anxiety.
Sensory squeeze balls
Sensory squeeze balls fidget toys are the perfect way of letting out all the stress and anxiety for adults. Squeeze balls relieve stiffness and tension, which are the common symptoms of anxiety. There are tons of varieties available in stores and online.
Chewable necklace
Some people tend to chew things like a pen cap, shirt collar when anxious. These sensory fidget toys are perfect for anxiety as they offer a calming effect for some people. Chewable necklaces are the discrete opinion to carry everywhere on the go. These are sophisticated fidget toys for adults that offer therapeutic sessions. 
Adult play dough
Also known as stress relief dough is similar to ones you played with as kids. These fidget toys come in various neutral colors and also essential oils. Squeeze lavender-infused adult play dough to relieve anxiety.
Final Words:
Fidget toys are very handy tools for relieving stress and anxiety. At the same time, people have different opinions about the relation between fidget toys and anxiety. You can pick any of the fidget toys and give it a go for relieving your stress and tension.