Best Disney Video Games for Young Gamers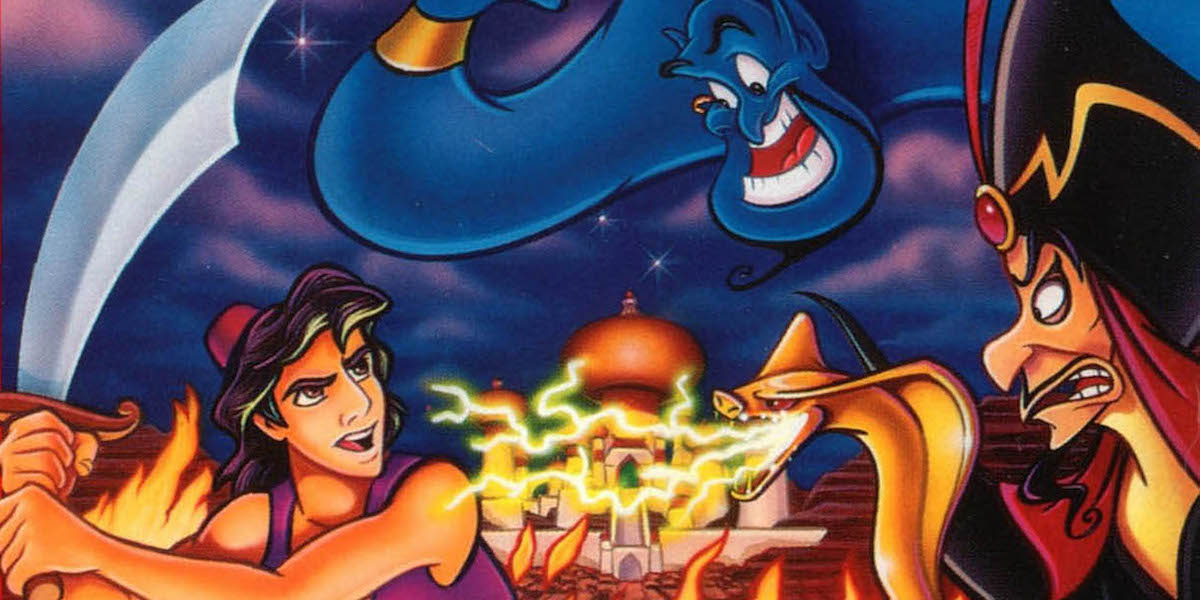 If you are a true gamer, you have definitely played Disney video games. These games are totally different from the other games as they are based on Disney properties. Disney has introduced various games that are as special as Disney movies. 
The brand has always worked with top-tier game developers to make sure that every piece of the content in the games is related to their films. It makes the Disney com games more amazing and special. Now the question is, which is the best Disney game? Here is an article about the best Disney video games.
Best Disney Video Games for Kids
Disney has an amazing story of success in the video game industry. It is the world's largest entertainment company with a wide range of fan followers. Some Disney vidoe games allow you to race Alladin to win the magical lamp, while others allow you to play using Mickey as the leading character. We have rounded up a list of the best Disney video games for kids to enjoy. 
Kingdom Hearts Franchise
It is no doubt one of the best Disney com games, which will definitely give you the best gaming experience. It includes the RPG stars as major players and the ones from the Disney films. Moreover, it also comprises the biggest stars of the Final Fantasy series. All of them are combined to render an amazing experience to the players.
In this game, you will find yourself bouncing between the amazing digital renditions by the greatest creators of Disney. It is a Disney interactive and role-playing game combined with a creative storyline and a wide range of quests which makes the game entertaining. Looking for more entertaining games? Try the best games on Steam 2020 for PC.
Aladdin (Sega Genesis)
If you are a true fan of Disney princess movies, then Aladdin is one of the best Disney video games for you. This version is far better than the other Aladdin games. Though the game is a little bit dated, it is loaded with bright artwork and profoundly creative levels.
The Genesis version includes two amazing features: the quality of animation and the addition of the sword to the combat of the game, which makes it an amazing Disney game. The sword combat of the games is highly amazing and renders an amazing gaming experience. Moreover, the graphics of this game are also good, which ensures to impress the Disney superfans.
Epic Mickey
Let's be honest we all love Mickey mouse. He is the most loved Disney character. Epic Mickey is one of the most creative Disney games. This amazing game allows you to do experiments with coloring using a paintbrush in a different world. Many parts of this game are inspired by different parts of Disneyland, which makes the theming profoundly attractive.
The plot of this game is amazing, which makes it one of the most loved Disney video games for kids. In this game, the tale is unleashed onto a helpless Disney world that makes this game truly gripping. The imaginative paintbrush is more than enough to play this game and have an entertaining gaming experience. 
DuckTales
We all loved the DuckTales cartoon. Who can not love the cute family of ducks hunting treasure and seeking some adventure? Like the cartoon, this game is also amazing. It makes an amazing contribution to the world of Disney interactive games for kids.
What makes this game amazing is the fact that it does not crib some other title. It is a 2D game but includes specific mechanics. The most notable one is the weaponized cane bounces in the game, which makes it profoundly appealing and engaging. Another amazing feature of this game is its soundtrack. Looking for education PS4 games for kids? Click here.
The Lion King
The Lion King movie is still one of the best Disney movies. However, it is not necessarily an action-loaded movie. This Disney game makes use of the action sequence of the film to deliver great effects. Moreover, running around Simba is also fun, which will make you fall in love with this one.
The amazing levels increase the entertainment level of the game. Moreover, it also has an appealing soundtrack and literally difficult levels. This game has no dark souls, but you will be surprised by the difficult labels. Tough or not, this one really feels like an entertaining and engaging game.
QuackShot
It is another one of the entertaining Disney com games for kids. In this game. Donal Duck participates in a hunt for globe-trotting treasure with the help of his nephews, who have a better experience with such types of things. Donald Duck encounters various hurdles on his way, and he needs to use his trusty gun to be successful.
The gun can be used to shoot many things but not bullets. This weapon makes the game more amazing. There are loads of action in the game, including a fine degree of strategy. QuackShot is popular as one of the best Disney video games for kids as it holds a wide range of visual charms. 
Mickey Mania
It is one of the best Mickey games ever made. Mickey Mania is one of those rare games that utilize the animated adventures of Mickey Mouse as its source material. It means that most of the elements of this game are lifted from the old cartoon of Mickey mouse and not from the contemporary Disney property. It renders a truly unique and engaging visual style to the game with the power to impress the modern-day audience also. Different levels of game-like Steamboat mickey and haunted castle are the highlights of this game. This game is well-designed and is fun to play, which makes it one of the best Disney games for kids.
Chip N Dale: Rescue Rangers
It was one of the best Disney cartoons, and almost everyone waited for it on Saturday mornings. This show followed the life of two chipmunks who started a detective agency. The Disney game holds the same premise. Trust me; you will perfectly enjoy this game.
Like the other Disney games for kids, this one is also based on existing experiences. It includes highly engaging cartoon adventures. In this game, the players can use the non-linear progression paths, which adds a replay value to it. This one is a challenging game that will test your platforming skills.
Gargoyles
Gargoyles animated series was a response to Disney to the success of Batman: The Animated Series. This one is a slightly darker game and is better for mature children. The game also relies on some darker elements but is engaging enough to attract the younger gamers.
There is a tremendous use of visual style and platforming action in the game, which add a wonderful touch to this Disney game.
Darkwing Duck
This game was developed by Disney when everyone was obsessed with ducks for reasons that have nothing to do with logic. This game was actually a Batman parody that features a lot of different ducks. The game was really amazing for the time, but it aged really well. However, it is an action-loaded game which makes it one of the best Disney games for kids.
Castle of Illusion
When it comes to the best Disney games, we can not ignore Castle of Illusion. Each level of this game offers a different and classic Disney environment. Though all the levels are not based on Disney properties, the game is still engaging and attracts a wide range of audiences. The game renders the classic and childish whimsy feelings that you get when watching Disney movies.
Goof Troop
Goof Troop is one of the best Disney games for kids. It is not an action game; rather, it is a puzzle game which makes it highly suitable for young gamers. Each level takes Max and Goofy to a puzzle room. The puzzles can only be solved using the skills of each character. Moreover, you also need skills to complete the series of adventures. The game includes amazing use of Disney properties which makes it engaging and entertaining. If you want some more puzzle games. Then you should try the best PS4 puzzle games to test your brains.
Final Words
If you want something entertaining for your younger ones, then the Disney games for kids are the best choice. The games include Disney properties and famous Disney characters, which makes them profoundly entertaining and appealing. Now, try these Disney games, and do let us know about your experience by dropping a comment.