Different Types Of Tennis Ball To Play The Match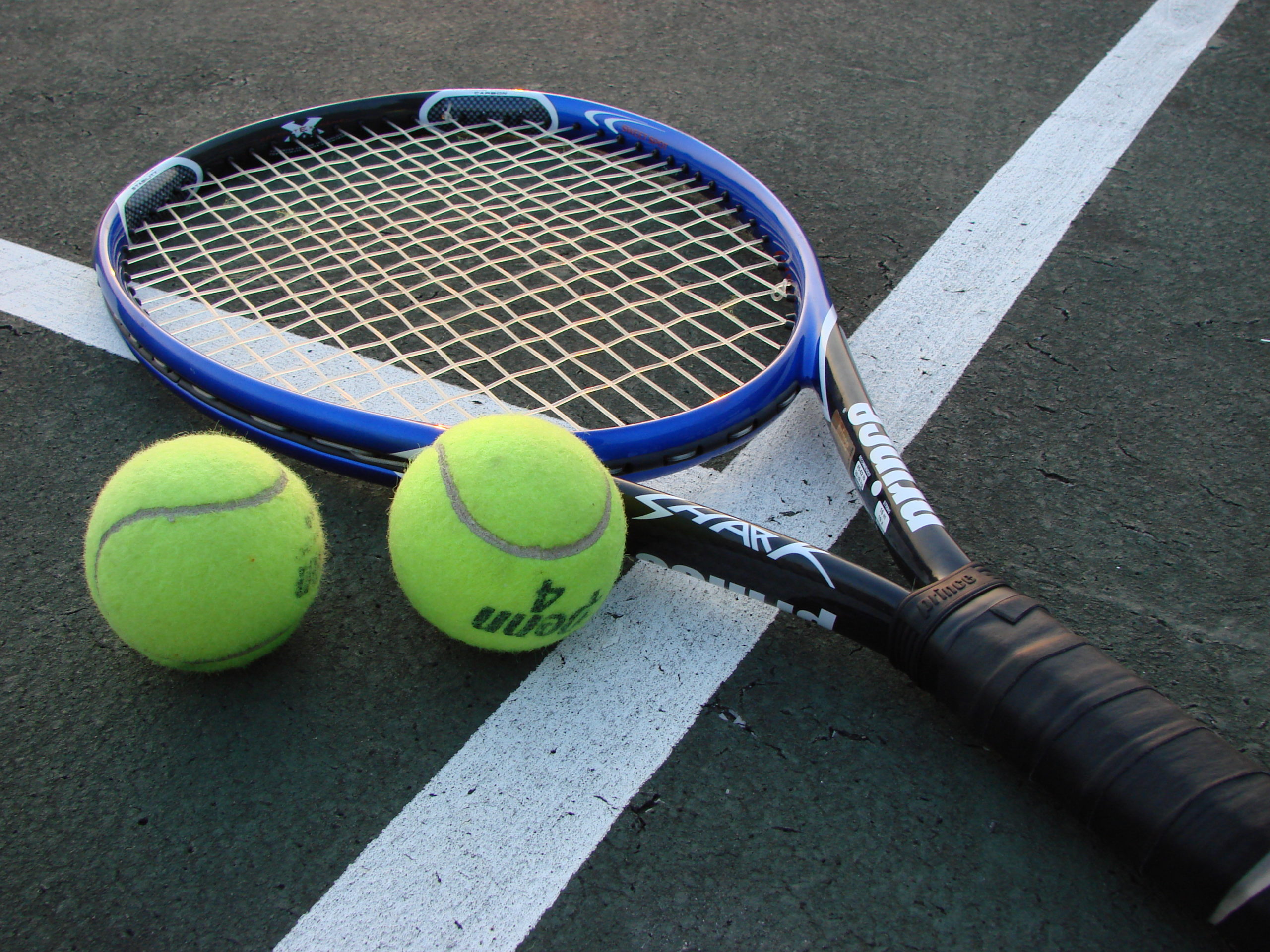 Tennis balls come in three types of felt, four different speeds, and two means for basic bouncing. If considering all the combinations, we will have 24 types of tennis balls if we do not count the individual tennis ball brands. Believe you me; there are different types of tennis balls meant for a different purpose to play tennis around the world. The major differentiation is because of the different courts that are used to play tennis and the amount of bounce required. If you want to know about different types of tennis balls and their purpose, then keep on reading.
Beginner tennis balls:-
Tennis balls were developed to make a little easier for children, beginners, and recreational players to learn the game. These balls are designed in a way to make the game a bit slower and give more rallies opportunities, and players are able to make practice more shots. 
There are three types of beginner tennis balls:
 Red for Stage 3(used in mini tennis)

 Orange for Stage 2(Used on a ¾ length court)

 Green for Stage 1 ( lower bounce than a regular ball)
Real tennis balls: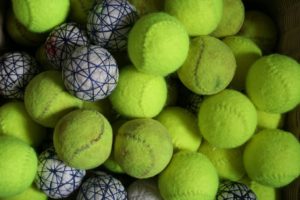 Do you know what are tennis balls made of? Real tennis balls are made from spherical stitched envelope traditionally that is of leather or cloth stuffed with horsehair, rugs, or any other similar material, while the modern balls are made of rubber.
Real tennis balls have the hardcore made of cloth. Nowadays, they also use a cork made of old wine corks.
The core is wrapped by wound tape tightly and then a layer of tight lattice in a criss-cross directly over the tape. Then the cover is formed by stitching a section of dense melton wool cloth by hand.
Pressurized tennis balls:-
Pressurized tennis balls are a bit stiffer and bounce higher than regular tennis balls. The downside of pressurized tennis balls is they last for a short period of time, and they start decaying as soon as they are removed from the pressurized cans. 
If you can afford to buy these and replace them often, then you will definitely have a better playing performance with the pressurized balls.
Read More:- How to Choose the Best Tennis Racquet for Control and Power
Non- Pressurized tennis balls:-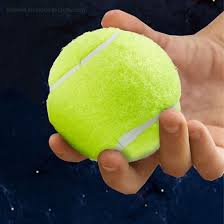 Non-pressurized tennis balls are also known as pressureless balls. These last for a longer period of time, and there is not much difference in the gaming experience. These balls depreciate slower than the pressurized balls and are often preferred by recreational and casual players who don't want to spend money on replacing the pressurized balls.
These balls are usually used in Europe, and people in the United States prefer to play with pressurized tennis balls.
Clay Court Tennis Balls:-
Clay court balls are also called regular duty balls are designed to be used on clay courts. These balls have relatively low speed on clay courts than on grass or hard courts. This clay is able to absorb the impacts of the regular duty balls easily. Therefore these have thinner and relatively less fuzzy covering, so the ball does not pick up the clay.
Extra Duty Balls:-
Hardcourt balls or Extra duty balls are used on grass or hard courts. The covering is a lot thicker and has more fuzz on it, which makes it easier to use on a hard court for a longer time.
Where can I buy tennis balls?
You can ask any sports shop near your place or in your city for the type of tennis ball you need to play or the purpose so they will suggest the best ball for you. If this is too complicated for you, then you can ask them to supply an all-purpose ball.