Destiny 2 Guide – Beginner Guide to Ease in the Destiny World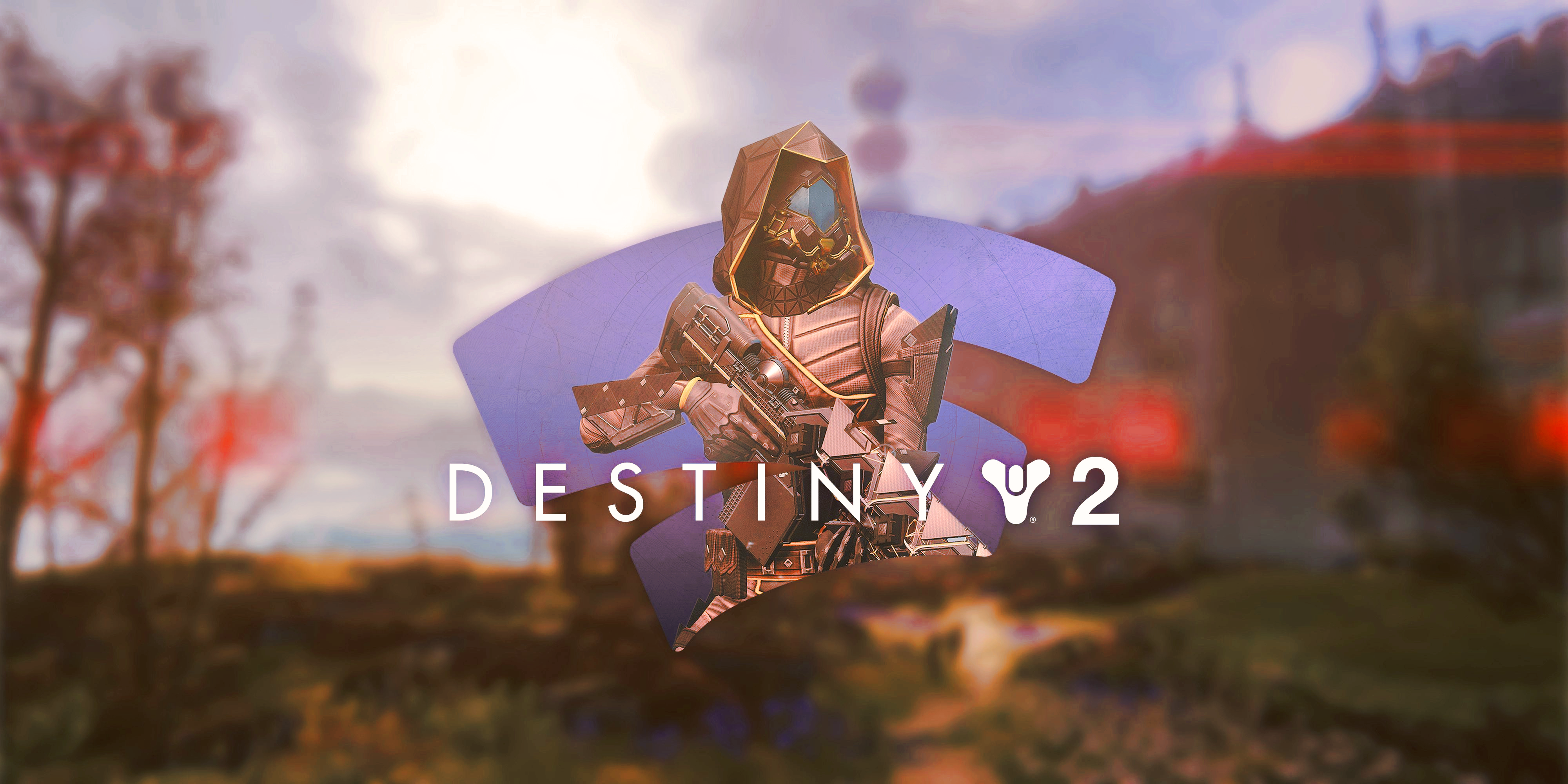 Destiny 2 is a popular free-to-play game that has attained remarkable popularity in the gaming world. It is a multiplayer first-person shooter game that is developed by Bungie. If you love shooting games, then this one is a must-try for you. If you are new, you may feel a little bit confused and lost. So, here is a Destiny 2 guide to help you ease in the Destiny world. 
How to play Destiny 2? Continue reading this article to find out. This Destiny 2 beginners guide includes everything that you need to know about how to choose a class, how to trigger heroic events, and a guide to weapons, ships, emotes, and much more.
Destiny 2 Beginners Guide
Destiny 2 is an amazing game and is a first-person shooter game that includes massive multiplayer online game elements and role-playing. It is free to play under the title of Destiny 2 New Light. The game features "Guided Games," which is the best way of matchmaking. It allows the players to search for clans that require additional players for raiders, dungeons, or strikes.
One most important thing that you need to understand in this Destiny 2 guide is that the game is divided into two parts: Players versus Players (PvP) and Players versus Environment (PvE).
Here are some Destiny 2 tips to help you master the game.
Run Through the Curse of Osiris, Red War, and Warmind Campaign
In Destiny 2, you have to start playing with an intromission set in the Cosmodrome, which is present from the original Destiny. After playing this, you will reach a Tower which has a wide range of blinking lights on your map. So, what to do next?
Now you should opt for playing in original Destiny 2 campaigns. If you are still confused about how to play Destiny 2 and how it works, then it is better to slow down a little bit before heading into updated planets or new seasons.
In order to know about Destiny 2, you should run through the Red War campaign. It tells a pretty long story, which will allow you to learn almost everything about the Destiny 2 guide and game by the end.
In case you are seeking something shorter, then you should opt for running through Warming or Curse of Osiris campaigns. If compared, then Warming is more interesting as compared to Curse of Osiris.
In order to compete in these campaigns, you will not get a lot of armor or weapons. You get only a few Exotic drops in each campaign. However, they will provide you an idea about what to expect from the Destiny 2 game.
Opt for Special Weapon
In order to understand how to play Destiny 2, you need to understand about the special weapons. In the Destiny 2 guide, we have included the three primary Amoo tiers:
Primary/White: One white bullet close to the icon
Special/Green: Two green bullets near the icon
Heavy/Purple: Three purple bullets close to the icon
Both primary and special weapons can go in the beginning two slots according to their Kinetic or Energy. It allows you to have authority over two special or primary weapons. You can use both to make interesting builds; however, each weapon has its drawbacks.
If you opt for a double primary, you get the Amoo, but you can not deal as much damage. The best thing about Special weapons is that they offer amazing bonus damage at the price of ammo. Hence, if you have two special weapons, you always have the power to deal great damage but have low ammo.
In most situations, you should opt for one of each. You should take a single special and a single primary. It allows you to have a primary weapon when you lose ammo and a special weapon to handle big enemies and bosses. 
Read More – State of Survival Tips and Tricks
Try to Deal Bonus Damage
One of the best Destiny 2 tips of this Destiny 2 Guide is that you should aim to deal with the bonus damage. Always remember that getting a headshot causes more damage than shooting somewhere else. And trust me, it is highly beneficial in the Destiny 2 game.
Therefore, it is better to aim for the head for most enemy types. However, enemies such as Vex, which are gold and white teleporting robots, are a little bit complicated.
Use Energy Weapons on Shields
In case your enemies have shields, they will not get the precision damage. It is easy to get rid of shields using any damage type; however, Energy weapons are the best as they cause bonus damage to the shields.
In case you can match the element present on the shield of the enemy, it will cause the shield to explode and deal the bonus damage to your enemies and allies present nearby.
Headshots for Enemies
When you hit the Vex on the head, they do not take additional damage. Therefore, it is better to shoot them on glowing spots present around their abdomen.
Other enemies, such as Shanks or Servitors, which are drones with Fallen enemies and floating orbs, easily take the visitor's precision hit. When it comes to Skorn, they have specific hit spots such as flaming flails or bubbly glowing backs.
When you get a headshot or precision hit, then the yellow numbers appear around the enemy. In case you are not getting yellow numbers, then you should hit the enemy somewhere else.
Try Different Perks and Guns
If you are new to the Destiny World, then one important thing to remember from this Destiny 2 beginners guide is that the enemies will throw different weapons at you all the time. And trust me, it is completely fine.
You should try new types of weapon you get even if it is not as valuable as your current weapon. There are different types of guns in the Destiny 2 game, and if you commit to one, you will never be able to find out the benefits of others. If you really want to know how to play Destiny 2, then you should try different guns.
Once you get comfortable, start analyzing the weapons that you like the most. What are their perks? (Perks refer to the special abilities of each gun which is responsible for its effectiveness). All the guns in Destiny 2 have unique perks and feel.
Follow Higher Level Players
One of the best parts of the Destiny 2 game is the shared experience. In case you get to a planet to play Public Events, you will bump into other players.
More challenging and rewarding versions of Public Events are known as Heroic Public Events. In order to begin these, you have to complete a secret mission. In case you are a new player, then you should watch the players who have higher Power Levels and analyze what they are doing.
The Destiny Community and World are helpful and friendly to new players, but you can also run into a messy Guardian who feels you are messing up their Public Event. In case someone tries to punch or shoot you, they are trying to grab your attention. You should check out what they are planning to teach you.
For PC players, Bungie offers a local chat. It makes communication a little bit difficult. Therefore, it is better to turn off the setting of gameplay. Nearby players will teach you different types of new stuff.
Think Before Deleting Items
In the Destiny 2 game, you do not require the most powerful weapons in order to get the better gear drop. As long as you have not deleted your items, the game will drop the loot on the basis of your highest Power Level. It will also include the items present in your vault.
The Power Level allows the game to measure your strength. Depending on the strength of your gear, your power level also grows. In order to get harder content in the Destiny 2 game, you require a higher Power Level.
When you start for the first time, make sure not to delete the items unless they are blue, white, or green quality. Even after that, make sure they are not better than the ones you are using.
In the Destiny 2 game, it can be difficult to get certain weapons. And obviously, you do not want to delete something for which you will have to spend hours attaining back.
You can get the vault from the Tower that is present near Banshee-44 (the Gunsmith). The vault comprises 500 inventory slots, and all you have to do is open it, then open your inventory and begin withdrawing the items.
In case you find something that you like and do not want to delete it, then you can lock it by pressing shift on the computer. It keeps you from deleting a locked weapon unless you unlock it.
Wait Before Infusing the Gear
If you have a gear with a low level, then it is okay to sacrifice that one for your favorite gun close to the current Power Level. This process is known as an infusion.
Infusion is best for making your look usable in challenging content; however, it is quite expensive. Before you begin handling tough stuff such as dungeons or raids, you should infuse your favorite gear so that the damage isn't lacking.
However, while you are learning how to play Destiny 2, you do not have to worry a lot about leveling up your preferred gear. You will get a lot of time to experiment with your favorite things, but it is not a good idea to water infusion material on items that you will probably replace in a few hours.
Participate in Weekly Challenges to Attain Powerful Gear
You will get various opportunities to attain powerful gear pieces in Destiny 2. There is a set of challenges every week in which you can compete around the world. The challenges are indicated by a blue star over a planet or vendor, and they all reset Tuesday morning every week.
Some challenges are quite complex, and they change from season to season. However, some of them include playing activities in the game.
In order to get an amazing piece of loot, you should check the weekly Flashpoint present on the planets. Moreover, you can also play Crucible matches in order to get amazing loot.
Get New Bounties
In case you are seeking to power up, you would require XP to upgrade Seasonal Artifact. It is an amazing upgrade system that renders powers and amazing weapon abilities. Every new level provides you a permanent increase in Power Level for your character. You can pick bounties present around the world in order to attain bonus XP every day.
Different types of vendors provide different bounties at the cost of a small amount of Glimmer. Now you must be thinking, what is Glimmer? It's the most basic currency of Destiny 2. Most of the missions require you to kill a particular number of enemies. Moreover, they can also require you to run a Lost sector.
It is highly beneficial to get Bounty when you play. Therefore, it is one of the best Destiny 2 tips to take the bounties before venturing out for the day.
Check Your Collection to Find New Armor and Weapons
One best tip for the Destiny 2 beginners guide is to analyze your collection in order to get new weapons or armor. Whenever you see a Guardian running with some amazing armor and gun, you can check them to find out what it is. However, you should also check your collection to get some stuff you have not used till now.
It is easy to hope into the Collection as it is present next to the sheet of your character. You can check different auto rifles, armor pieces, and hand cannons in the game in the menu. There is one spot in the Exotics that informs you from where these armors come.
You can not find new pieces until and unless you discover them. However, if you are looking for new gear, then Collection is the right place to begin.
Grab Exotics from XUR
Now you must be thinking, what is Xur Day? Relax, don't panic. This Destiny 2 guide for beginners has all the answers you need.
In the original Destiny, Xur day is Friday. In the Destiny 2 world, Xur is the merchant who visits random locations in the game. He sells Exotic armor and weapons that are desirable, unique, and powerful.
If you play the game enough, all the items of Xur can drop randomly. However, Xur is the best way to get some items that can be used to fill your arsenal. You should find Xur every week and use Legendary Shard to get them. Legendary Shard is a currency that can be used to buy almost everything. In order to buy new items, you can delete the purple Legendary weapons as it allows you to get rewards from vendors or activities,
If Killed by Architects that Not Your Fault
When you play Destiny 2, you kill a lot of stuff; however, you will also get killed a lot of times. Most of the deaths are caused by your fault. However, when you see "Killed by the Architects," then it is not your mistake.
Bungie used the term "Architects" for "something went wrong." This usually pops up when you accidentally launch into a wall by spontaneous combat or enemy movement. It can also mean that you did not slow down and died because of fall damage.
The best thing about this game is that it informs you how you died, which encourages you not to make the same mistake again. If you see "Killed by the Architects," then understand that there is not anything that you could have done to avoid your death.
Use Inventory Management App
Once you learn how to play Destiny 2 and collect a lot of guns, you will require some help to manage your vault and inventory. For this, you do not have to return to your Tower again and again to manage the inventory. You can also use some apps.
Bungie offers a wide range of management apps for phones to help you manage your inventory. However, there are some third-party apps also.
Use Group Finding Apps
After learning the basics of Destiny 2 and how to play Destiny 2, you become able to handle some harder content. However, if you do not have enough friends to complete difficult activities or raids, then you can use Bungie apps.
The app allows you to develop custom fireteams containing a group of two-six players. It is easy to use, and trust me, you will love it. 
Once you learn how to play Destiny 2, you can also participate in the Destiny 2 Pain and Gain quest in order to explore an advanced world.
Final Words
If you are a fan of shooting games, then Destiny 2 is for you. However, before you start playing this game, you should go through a Destiny 2 guide in order to learn the basics. It will allow you to create a great foundation for the game. Now, what are you waiting for? Explore the Destiny 2 world and share your experience with us by dropping a comment.