Best PS4 Family Games To Enjoy Game Night At Home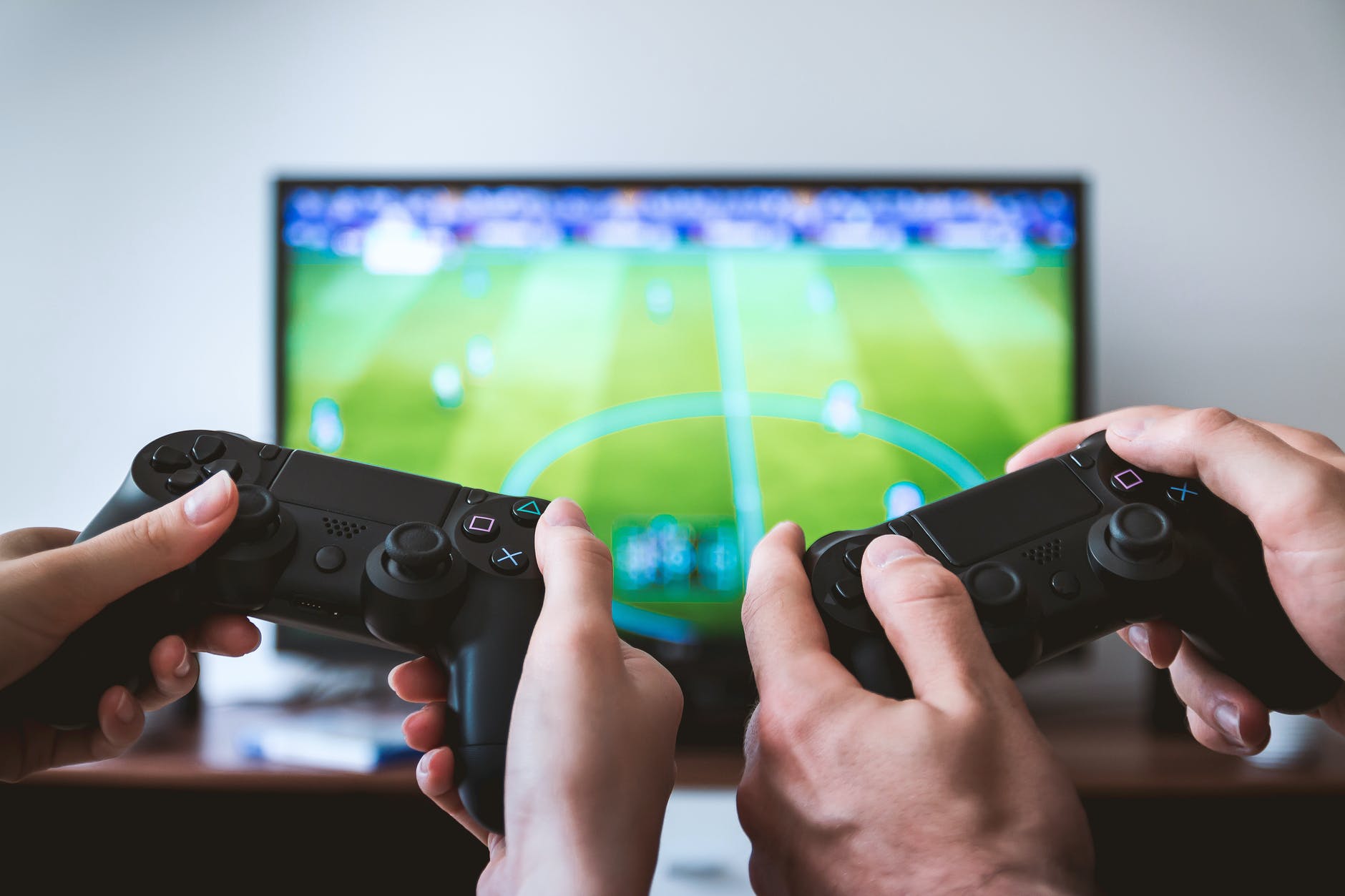 Looking for some Top PS4 family games to spend more time with the family? If yes, you will not be disappointed after giving this article a quick read. In this article, we have mentioned some of the best PS4 party games that will bring all the kids and grownups together.
These digital games include single-player and multiplayer games and allow happy socialization in front of the screen. All these games will appeal to a wide range of people in terms of gameplay, environment, and content.
Some of these PS4 games can be quite tricky for the kids and may require good communication skills in order to solve the puzzle, while others are pretty simple. None of these games require tough teaching or have complicated rules, making them perfect for every family member.
Imagine being stuck indoors on a rainy day and playing your favorite PS4 games with your entire family. Sounds fun! Right?
Let's not waste any more time and dive right into the list of Best PS4 family games.
Sackboy: A Big Adventure
Do you remember Sackboy from the Little Big Planet Series? This was one of the most loved 2D platform games back in the days. Now you can play Sackboy in the third dimension and enhance your family games experience.
Sackboy has so many new gadgets and moves, this time offering the best 3D gameplay as you move up through the levels. The game includes some unique levels and works with four co-ops too. This is one of the best PS4 family games out there and to play with a group of friends and family.
This game is now also available on PS4 and comes with both free and paid versions.
Crash Team Racing Nitro-Fueled
If you love playing racing games, then this one is a must-try. This one is the best PS4 party games for all your casual racer guests.
This game is a remake of 1999 Original with an aim to match the Original Crash Bandicoot trilogy. You will get to race as a Crash cast on several tracks either in an arena battle or standard dash by using fun power-up to fight the odds.
This PS4 racing game offers a single-player adventure mode and lets you unlock some cool tracks, characters, and an eight-player mode. You will love to play the four players multiplayer level, which provides the chance for as many players as the number of controllers you can arrange.
Crash Bandicoot N. Sane Trilogy
If you are from the gaming 2000s, or just love playing the classic PS2 games, get a triple dose of nostalgia for your family. The PS4 family games work across three original trilogy games, wherein you can pilot Crash under, over, and through the obstacles to make the levels. Challenge yourself and your family to take it easy and make it through all the levels.
Even if it's not your turn to play the game, you can still appreciate the colorful and lush world and Zany's humor in the game. At some points, the game can get fiendishly difficult, but the game will surely keep you busy for several hours.
Journey
It's been many years since the release of Journey, and the game is still a treasure. When the game begins, your player starts as a red-hood character in the desert who embarks on a journey by soaring, walking, and sledding through diverse environments and in a truly cinematic fashion.
This is one of the best PS4 party games for kids because of its simple gameplay and will also keep the family engaged. You will fall in love with the beautiful visuals, silent protagonist, and stunning soundtrack.
The gameplay mostly consists of running, walking, and jumping. Your character will collect magic in the form of flying pieces in the scarf that summon musical shout. You will also get an option to choose from co-op too while playing online with other players. One great thing is that you cannot communicate with other players online, making this the safest PS4 games for kids.
LittleBigPlanet 3
These are the top PS4 games that your family and kids will definitely love. LittleBigPlanet 3 features cute characters and endless opportunities to create more. A major part of the game involves solving puzzles, and when you are done, you can attend a campaign. The game also lets you create characters, levels, objects, etc.
You will also get an opportunity to test these out and share with other players while trying an inconceivable amount of user-generated level. The game expands on levels by adding new characters and offers wall jumps, flight, and changing size.
Read More:- Best Game Consoles For Kids
Overcooked
Even if your family is not a fan of cooking in real life, such PS4 family games are to die for, and they will fall in love with Overcooked. The PS4 party games allow four players to cook a meal in varied kitchens around the world. With a combined team effort, players have to cook a meal for the king. Although, beware of burning ingredients when you start cooking.
To win this game, you will have to establish good communication with other players and cross challenges that lie ahead of you. No angle player can achieve the goals alone in these kitchens.
Plus, the ever changing environment, different orders coming in simultaneously getting through the game will be a great achievement.
Rocket League
Rocket League is a straightforward, addictive game that will bring out the competitive side of your entire family. This is a very popular multiplayer game on PlayStation.
The game combines soccer with a giant pitch using fancy steerings and turbo boots to guide the ball in your opposition's goal. If this does not excite you enough, read this, the game also offers a large number of mutators that change the parts of the game in many different ways. It is like changing physics to convert a soccer game into a basketball or ice hockey.
The concept is quite easy to understand but takes some time to master. If you and your family are looking for a new digital hobby or just want a quick pickup game, then give this one a try. Up to four family members can play this game at one time and split the screen to multiplayer mode, and score goals furiously.
Minecraft
Minecraft is one of the most popular games ever since it started. These are a bundle of entertainment and offer a fun gaming experience. If you have young kids who cannot indulge in advanced gameplays, don't worry, Minecraft offers some of the best PS4 part family games which are appropriate for kids of all ages.
Minecraft offers Lego creativity with sufficient gameplay systems that allow everyone to find something that they enjoy and keep busy for hours. This game offers an awesome single-player experience but also a mind-blowing multiplayer experience. You can jump into Creative Mode and build a blocky world or Survival Mode to explore a bit or maybe fight the Zombies, Creepers or dig up some resources to improve the gear. There is so much that Minecraft has to offer, you will never feel bored.
Ratchet and Clank (2016)
Although not many people are fans of Ratchet and Clank, the game is quite addictive. The game characters are both good and bad, charming, funny, and the game environment is quite great.
The gaming platform of this PS4 game is quite intuitive. Ratchet gets enormous arsenal gadgets and weapons to play with, including old favorites and new ones. Clank gets to take part in the gameplay, too, by controlling tiny robots to solve puzzles. The game features some spaceships trying to combat and hoverboard racing in order to give the players gameplay that can be managed in even the old platforms.
The remake of the series is quite fun to delight even the old fans and attract new ones at the same time. Sadly, there is a feature for multiplayer, but it is quite fun even to watch the game as an audience.
How to choose the best PS4 family games?
Choosing family games online can be an overwhelming experience in itself.
The first thing to keep in mind when choosing the PS4 party games for kids is to decide whether you are looking for multiplayer or single-player. The majority of the games only feature a single-player mode, even when you can compete online with other players.
If you have a big family, then look for PS4 family games that come with local multiplayer modes and get the matching number of gaming controllers.
However, don't forget to include the best single-player PS4 party games. It is fair to give everyone a chance to play, but some games are so good that they can be enjoyed even while spectating.
Don't worry too much; instead, focus on spending quality time with your family and enjoy the gaming experience.