7 Best Gaming Accessories For PC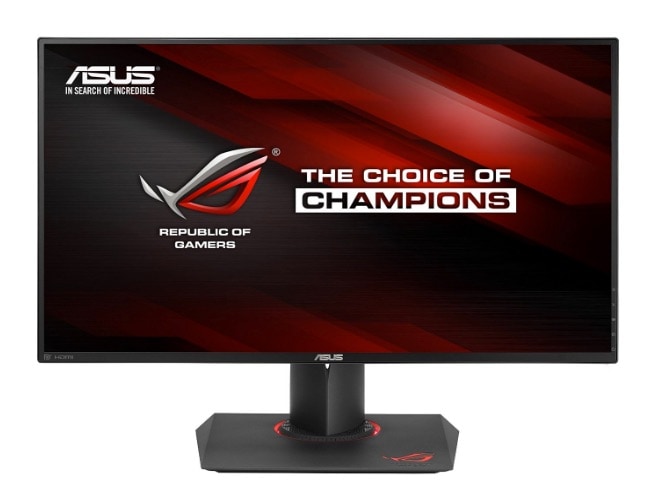 If you are lost inside, like many people, you may be consuming more time by doing things like playing video games and watching TV shows. Well, it makes perfect sense — PC gaming can be entertaining and addictive. Moreover, if you are playing online games, then it can give you the best experience by using the best gaming accessories.
You read right; many times, you think that you need more than just a PC to get the maximum gaming experience. And there are many devices that can make gaming more fascinating and enjoyable, some of such devices are gaming controllers, headsets, and many more. 
However, there are plenty of gaming accessories on the market, but trust me, they are not all worth buying. It depends on which type of games and which type of system you are using. So we have gathered some of the best gaming accessories to suit all types of gaming pc.
Some Best Gaming Accessories For Computer
For gamers having the gaming pc is not enough to have the complete fun of the games they have on their system. It requires gaming accessories as well. So, here are some of the best gaming accessories for pc.
SteelSeries Arctis 7 Headset
Customer Rating: 4.3 stars
Features: Retractable microphone, Wireless connectivity, 24-hour battery life
A proper gaming headset can create things like gunshots, explosions, and more sound a lot more realistic. Moreover, at the same time, its inbuilt microphone also enables you to have live talk with your teammates. This specific headset comes in a wireless 2.4GHz connection, which is high-quality and ultra-low latency, and has a wired built-in-port connection. Together, it is handy, sounds marvelous, and is really the best gaming headset for the price out there.
Logitech G502 Hero Mouse
Customer Rating: 4.4 stars
Features: High accuracy, RGB lighting, programmable buttons
Gamers demand gaming mice, which are accurate, programmable, and relatively comfortable design. This mouse ticks all the checklist, along with a smooth, gamer-friendly design. The Logitech G502 mouse also comes with some weights that can be removed or added from the internal compartment; by this feature, the mouse feels heavier or lighter depending on the gamer's preference.
SteelSeries Apex Pro Keyboard
Customer Rating: 4.7 stars
Features: Adjustable switches, RGB backlighting, OLED display
It is the best mechanical keyboard that can create the gaming experience more easily, and with the added features such as RGB lighting and an OLED display. This keyboard will fit flawlessly with the PC setup. The OLED display allows you to easily see information and settings on-the-go, with a single look. Although it is a bit expensive and this keyboard will be a huge upgrade over your old one.
Xbox Elite Wireless Controller Series 2
Customer Rating: 4.5 stars
Features: Comfortable, lots of controls, adjustable thumbsticks, customizable
A keyboard and mouse might be the default for PC gaming, but occasionally the gaming controller can be more comfortable. Then, it is worth checking the Microsoft Elite Series 2 Xbox One Controller, and it is also compatible with the PC. This Xbox controller is a little bit heavy, though it is simply the best Xbox gamepad out there; also, it offers plenty of adjustabilities and makes it handy too. Plus, it also supports Bluetooth connectivity —which means you can connect with mobile devices.
Razer Nommo Chroma Speakers
Customer Rating: 4.4 stars
Features: RGB lighting, woven glass fiber drivers, bass control
Well, it is not necessary to invest in headphones to get good quality sound — you can get a nice pair of speakers. This speaker gives a stylish and sleek design. Moreover, it comes with extraordinary sound quality for watching movies and listening to music or playing video games. You can add an RGB lighting touch below the speakers, for the best experience.
Oculus Rift S
Customer Rating: 5 stars
Features: High-resolution display, PC-powered graphics, adjustable headband
The VR headset can kick-off the whole new experience of PC gaming, and the Oculus Rift S is undoubtedly the one to look for. Oculus has been raising its brand name up over the few years as the best competitor in VR. Moreover, when joined with the PC, this VR headset will give you the best graphics, great tracking, and more.
ASUS ROG Swift PG279Q
Customer Rating: 4.5 stars
Features: 24-inch screen, 2,560 x 1,440 resolution, 165Hz refresh rate, G-Sync support
If you are searching for a high refresh rate with a high-resolution display, then this monitor is best for you to go. This monitor gives plenty of the best gaming factors, comes with G-Sync support, high resolution, and much more. It is also pretty well-designed and also makes this monitor for the best gaming experience than what you will get from the normal monitor.
Final Words
Gaming is always great, even if you are just playing with the items that came with your PC or console. However, it does not mean that the best gaming accessories can not make it better.
If you upgrade your gaming equipment, then it can improve your gaming experience. You just need to add some comfort, some more power, and extra safety to keep your controllers safe. Moreover, if you love to play high-end games, then check out the best fps games in 2020. If you find this information useful, drop a comment below this section.