Best Electric Skateboards To Buy This Year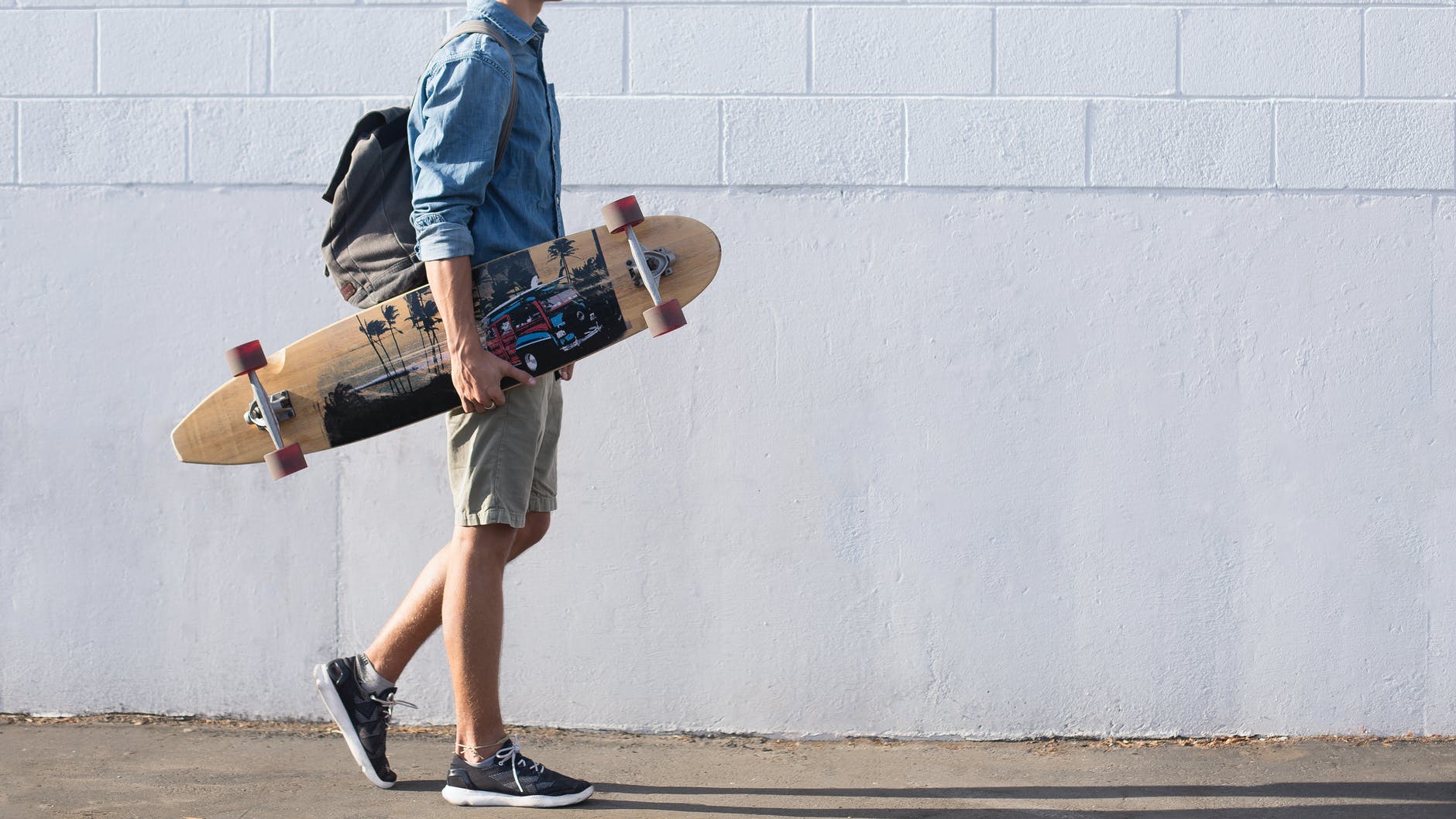 Technology has changed dramatically in nearly everything we use in our day to day lives. Even age-old skateboards have been modified today with some innovative tech features. You no longer have to drag the skateboards with your feet; instead, you can perform stunts and make moves on the best electric skateboards available in the market.
Here we have some amazing powered and motorized skateboards for you, looking at their battery life, durability, price and ease of use.
Our favourite pick is Boosted Stealth skateboard. Let's find out which one you like the most.
Best Electric Skateboards
Check out our favourite picks for the best electric powered skateboards in the market. Each of them has different features and fits a different budget. You can pick one which meets your requirements and budget the best.
Boosted Stealth
One of the best electric skateboards is made by Boosted Stealth. I am quite sure you must have the name of this brand if you are into skateboarding. This best electric longboard from Stealth is 17 pounds made for effortless riding with ultimate comfort and control.
The Super flex composite deck with a concave and adaptive platform designed to provide long-haul comfort to ride across multiple terrains. It works effortlessly on both flat city streets to 25% grade steep, feeling natural and sturdy.
All thanks to the Boosted drivetrain featuring CNC trucks in this skateboard for extra pull and push when needed.
This stealth electric powered skateboard comes with different modes, including Hyper mode for 24 mph. You can easily and quickly shift between different speed modes using a Bluetooth remote without much shifting.
Overall the Stealth powered skateboard feels consistent and tight in high-speed ranges with top-notch acceleration and deceleration.
It has 85 mm stratus wheels with great grip offering maximum safety. However, it can cause hindrance to riders who like to pull off stunts in crowded areas.
Read More- A Complete Guide on How to Skateboard for Beginners
Boosted Mini X
Now that you know boosted makes some of the best electric skateboards in the market, we have another great longboard that is perfect for regular commuters.
This Mini x has the same battery life as its larger versions, making up for the shortcomings of other features.
The deck is our favourite featuring a radial concave shape, which provides extreme comfort and a responsive platform to stand on.
Boosted has even given a kicktail to this powered skateboard, making it easy to whip the skateboard around in tight turns.
The mini deck on the skateboard is comparatively shorter than other Boosted boards making it super easy to take along with you during a train or bus ride.
Also this electric longboard comes with a top-notch control system providing smooth acceleration/deceleration while you are riding.
When you buy cheap motorized boards, the acceleration and braking system is jarring or too fast and sluggish sometimes. You get a perfect balance with boosted skateboards.
This Boosted Mini x skateboard is powerful yet nicely controlled, allowing you a great ride no matter what your skill levels are. It is an ideal board for regular commuters.
Meepo AWD Pro
You can find electric skateboards in almost every shape and size; however, Meepo boards are focused on making the strongest skateboards ever with 540-watt hub motors.
Equipped with multiple motors, this is the best electric longboard with maximum power, torque and speed you have ever ridden. It can top 34 mph and can accelerate from zero to 18.6mph within 2.5 seconds. You can even climb hills with a 35% upgrade.
So what is the dealbreaker? This board is quite heavy at 23 pounds. Also, the added weight means it is not as playful like the smaller boards are.
If you are not willing to experiment with your moves and just want a powerful skateboard, then this is the best pick.
Skatebolt Tornado II
If you are more into design than power, then you must check out this powered skateboard from Skatebolt Tornado II. This skateboard boasts some amazing features that are too low cost.
The deck is made of eight Northeast maple layers which can support riders of upto 280 pounds. Bigger wheel axles and wide deck evenly distribute the weight, making it a sturdy cruise for almost every speed.
The remote of this motorized skateboard comes with an LCD screen to check battery life, speed and even brake mode, along with some buttons to switch the direction. You will also like the two red LED tail lights which act as a safety feature to cruise around in the dark or crowded spots.
The Skatebolt Tornado has an amazing performance. This board has a top speed of 26 mph. However, the only cons are the battery life. This board can work for 15 miles on a single charge, but the battery takes a long time to charge fully.
Acton Blink S-R
If you are looking for the best electric skateboards on budget, then Acton Blink S-R will not disappoint you at all. If you are not a frequent skater and only go for rides on weekends, this motorized and powered skateboard makes a great option.
The Blink S-R is a lot cheaper compared to other models in this list. It weighs only 11 pounds and is also lighter than many other boards. It can hit the top speed of 15 mph and also take on the hills with a 15% grade, which is perfect for whipping around streets and conventional paths. However, avoid going on steep hills with this one.
The battery life of this skateboard is also strong. It can go for about 7 miles on a single charge, but it takes more than 1 hour to charge fully. This is the right place to start for people looking for the best electric longboard in the budget.
Onboard Carbon AT
The strongest and one of the best electric powered skateboards in this list is from Onboard. This monster e-board can skate you through almost anything. This features all rubber honeycomb tires on a 6-inch body and tough wheels to push you around on gravel, grass and dirt.
If you want to go for a ride in the hilly terrains, you can order a 7-inch skateboard with cloud wheels for better performance and grip.
This carbon fibre deck is 40 inch and is built to take beatings and provide you with a comfortable and stable ride throughout.
The Carbon-AT is built to handle about 220 pounds with a top speed of 24 mph. It also features three different speed modes with a maximum speed of 20 miles.
Onboard Carbon AT is super powerful with a 1500-watt dual belt with a 14AH rechargeable Sanyo battery.
The only cons are that the battery takes upto 4-5 hours to charge completely.
Read More- Best Skateboard Shoes To Get Your Hands-On
Swagtron Swagskate NG3
If you are in search of an electric skateboard for your kids and teens, then there is no battery-powered skateboard other than Swagtron. It is made keeping the interest of both parents and children while ensuring complete safety standards and entertainment factors.
This model weighs only 8 pounds and is 20inches in length, which makes it compact enough to carry around everywhere. The deck is good enough for tough uses and keeps it balanced well.
Our favourite feature about this skateboard is the Kick-to-cruise. When it reaches a high speed, the cruise control activates and holds the speed to 9.3 mph.
The onboard sensors are smart and detect your shifting balance and weight to bring the board to a complete and safe stop.
This electric skateboard has super long battery life. One fully charged battery can take you for 7 miles of the ride, and the battery charges completely in an hour.
However, it does not have any fancy features or adds on options like other models on this list.
This is the safest skateboard for kids on the market to give them a fun-filled experience, keeping the fears of parents to rest.
Final Words
Electric skateboards have completely revolutionized the skating world. We have listed our best picks for electric skateboards that are available in the market.
We hope you like this post, and if you do, do not forget to leave a comment below.