10 Best Cooking Games For Android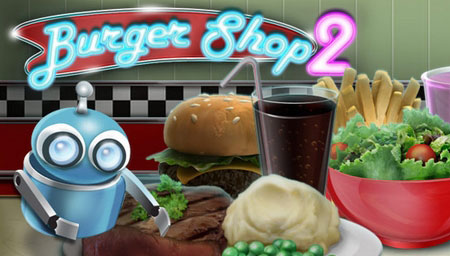 Cooking is one of the most beautiful arts available in the world, and now the best cooking games make it so much simpler to have virtual cooking fun. Given that it is thought to provide to people's individual taste, it is taken in high regard by culinary chefs.
The most famous games in this genre turn around running eateries, making dishes together, and serving the customers. Cooking games can be rather fun and relaxing and an enjoyable way of passing the time. So in this article, we are going to share some of the best cooking games for android and iOS. In addition to being fun, most cooking games are also kid-friendly.
Some Of The Best Cooking Games App
There are plenty of cooking simulators available, and we have made a list of cooking games that are most enjoyable. So here are the best cooking game apps.
Burger
This cooking game for android is free and simple. The premise is rather easy. In this game, you get the order, and then you prepare the ingredients to make the burger. The aim is to make orders as fast as possible. The game is simple; also, it comes in a career mode where you can earn virtual money on a daily basis. 
This game has more than 200 levels, several orders to prepare, and more. Burger cooking game is totally free, with no in-app purchases. Though, there are some ads that pop up during the game.
Burger Shop
This game is a little bit more complex than the burger game mentioned earlier. So in this game, you will get several orders, and you prepare the ingredients as quickly as possible. Burger shop has 160 levels with a relax mode, a challenge mode, eight restaurants, and 60 food items. 
The relax mode is actually pretty amazing if you want to just chill while the story level gives an amazingly good challenge for players. The burger shop is free, but the in-app purchases can cost you around $1.99.
Cafeteria Nipponica
It is a cooking simulator where you manage the whole cafeteria. In this game, you have to find the ingredients, research recipes, and make the customers happy as much as possible. Cafeteria Nipponica is made by Kairosoft, the master of the simulation genre on mobile. 
The graphics of this game are a bit retro, but overall this game is excellent to play. Kairosoft also has the Ramen Sensei; it is another amazing cooking game. However, both games are premium with no ads and in-app purchases. Cafeteria Nipponica can cost you around $5.49.
Cook, Serve, Delicious!
This is a very easy and fun cooking game. Customers come into the shop and order several things. You prepare the orders and earn some money. You have to prepare the orders as fast as possible. You start this game with some cash and some foods to select from. The more you play this game, the more you unlock the foods, and the more you earn money. 
The main aim is to get money from the Iron Cook television program to show your true skills. The gameplay is easy, but the secret content and unlockable content make it much more difficult than it looks. Moreover, the only downside of this game is that the game has not been updated after 2017. This game can cost you around $3.99.
Cooking Mama: Let's Cook
It is one of the best cooking games because this game lets you do a bit of cooking. Like you can cut the onion, saute it in the frying pan, and much more by swiping the fingers. Moreover, you have to grow your own ingredients. Also, there are some mini non-cooking games to play, along with things such as various events and weekly challenges. Cooking Mama is free to play with some in-app purchases.
Good Pizza, Great Pizza
This game plays like the most restaurant simulator. The customer comes in and gives the order, and you prepare the ingredients. The players make money by making their customers happy. This game features 100 unique customers with various orders, several things to upgrade, and less stressful overall, the game is amazing. Good pizza, Great pizza is free to play with microtransactions, but it does not really detract from gameplay at all.
Hunt Cook: Catch and Serve
This game is a mixture of cooking and hunting game. The game starts by hunting the prey with your dog; after that, you butcher the prey and cook them for money. It is interesting gameplay because many games give you the garden of vegetables, but none of the games let you hunt animals for meat. This game is equally divided between cooking and hunting, so it is not a difficult game in both genres, but it works well when it is combined. Also, this game is free to play.
Rising Super Chef
It is a typical cooking game and restaurant simulator. This game is huge, it has over 1,000 levels, 200 ingredients, 700 foods, and it is playable offline. In this game, you have to deal with some incredible translations, and this game becomes a grind fest in later levels. Rising Super Chef is a free game to play.
SpongeBob: Krusty Cook-Off
It is one of the latest cooking games for android on this list, and it is one of the few games with popular characters in it. It is a typical restaurant simulator, and all the characters are from Bikini Bottom. In this game, you grill up several items that include the popular Krabby patties; for all the customers, you get to earn money. There are several upgrades and decorations to select from, and you can also get customized options. It is an amazing game for SpongeBob fans. This game is totally free to play.
Star Chef
This game is similar to the Cafeteria Nipponica. In this game, you will get huge cafeteria-style restaurants, and your job is to make it successful. You improve and upgrade the restaurant as you go with the variety of decorations, expansion, and recipes. Star chef gives the options to grow your own food, or you can add stuff like a drive-thru. This game is free to play, and also, this cooking game can be a little too aggressive.
Final Words
Now that you know what is on the market, you can start to play some of the best cooking games to satisfy your cooking cravings. Moreover, with various cooking games, there is a good chance that you will find the best one that we have missed. If you do, then be sure to let us know below the comment section. Also, if you love simulation games, then try some of the best simulation games for android.