Turn Based Strategy Games for Best Strategical Gaming Experiences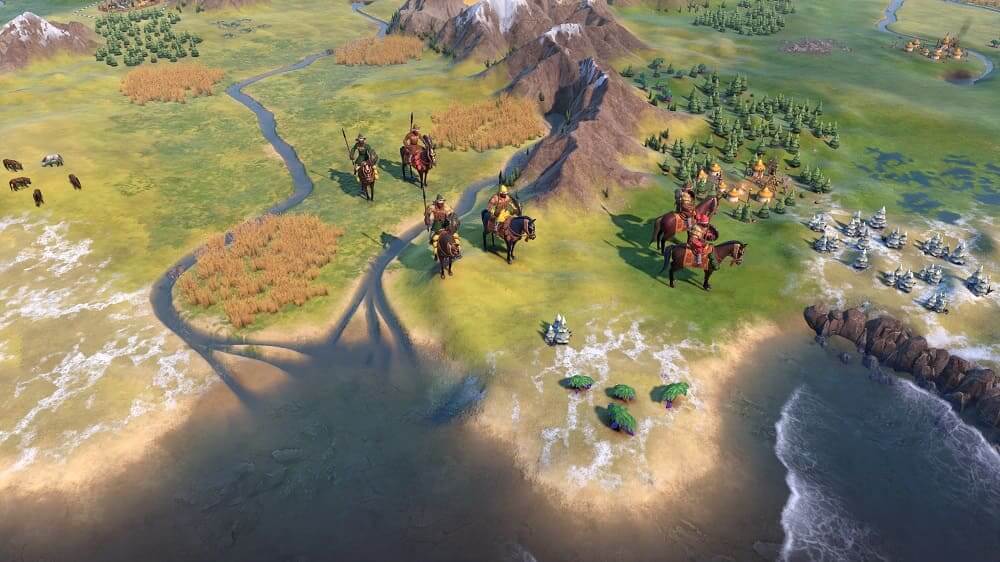 Strategy games have always been popular among hard-core gamers. They have always been a staple in the world of PC gaming. When it comes to the best turn based strategy games, you will be surprised to know that the options are endless. These games allow you to ponder and plan moves with great precision. Continue reading the article to find out the best turn based strategy games. 
Best Turn Based Strategy Games
If you love tactical missions, then turn based strategy games are the best pick for you. These games allow you to have the best experience of tactical gaming. We have rounded up a list of the best turn based games to help you have some amazing gaming experience.
Unity of Command 2
If you are looking for excellent turn based strategy games, then Unity of Command 2 is something you should try. It is one of the best strategy games which allows you to explore the world of digital war games.
The game takes you to the water of the Western front, beginning with the ending stages of the war for North Africa. Then you have to move to the invasions of Sicily, then Italy, and finally allows you to relive the campaigns of Normandy. As you move towards the grand campaign, your HQs and army units will enhance and grow over time. In addition to this, there is a light card mechanic which lets you play a specific number of unique actions that can break or make an offensive.
XCOM 2: War of the Chosen
It is one of the best turn based strategy games in which you have to act as commander in a big XCOM organization. A lot of missions are allotted to you, and they are timed on the basis of turns. This strategy game is played from a top-down view. In XCOM2, you will get to explore different maps as you move forward. Moreover, there are four difficulty levels in this strategy game. It is one of the best PS4 adventure games.
What makes it one of the best turn based games? The storyline is excellent, and it will get you involved in the game. The fight against the cruel aliens in this game is a little bit difficult but is full of thrill and adventure, which will make you fall in love with the game. Moreover, the mechanics are also superb to enhance the gaming experience. You need to make a lot of essential strategies in order to move forward in this game.
Civilization VI
When it comes to the most epic and amazing PS4 strategy games, Civilization VI is the best. It begins in 4,000 BC and has only a few villagers. You have to start with building a city and then finally an empire. The game combines people and real-life places to provide an immersive experience.
Civilization VI is also a turn-based strategy game in which you have to fight in order to make your way to the top. You can move military wherever you want and decide what to construct. Moreover, you can build your civilization and be whatever you want.
You get to build your own empire. It keeps you busy as you always have something to do. One best thing about turn based strategy games is that they offer different playing styles, and you have plenty of missions to complete.
Battle Brothers
Battle Brothers are apparently the Game of Thrones: Bron Simulator. It is a low-fantasy mercenary game that is free of kings and kingdoms. The quality of this turn based strategy game is hand-crafted, which makes it highly appealing to gamers. What is more appealing about this game is the impact in which it conveys slices, stabs, shoots, and hits.
Each successful attack in this turn based strategy game is highly visceral. Always remember to avoid no do-overs in the world of Battle Brothers. In this game, the field is littered with blood, loose arrows, and corpses at the end of each encounter. Those who lose their life are gone for good, but the ones who survive may live longer if they play well with the right strategies.
BattleTech
When it comes to the best turn based strategy games, Balletech is a must on the list. This one is a ruminative, meaty turn based game. This turn based game demands commitment and is popular for the idea of MechWarrior battle being brief. There is a wide range of crunches to encounter in this game on the tactical level. Moreover, it includes weapon management combined with environmental factors. BattleTech is a science fiction and war game. It has captivated a wide range of fans across the globe, making it one of the best strategy war games online.
Wargroove
Wargrave is among the best turn based strategy games due to its excellent visual design, which provides a rich tactile experience. This game might be easy to learn but is really difficult to master. It is a delight to play once you get a command over it.
The best thing about this game is that it is built-in future-proofing. In this one, you can try a lot of things straight out of the box. Moreover, a robust and powerful editor means that some fantastic content is coming down in the months ahead.
Battlestar Galactica: Deadlock
The properties of this strategy game have thrilled and amazed sci-fi gamers. Both the original series and the 2004 reboot have attained classic cult status. The Battlestar Galactica: Deadlock is untouched by the other series and takes you into the series of the first Cylon war.
This turn based strategy game makes you commander of a colonial fleet, and you need to manage the disposition of its forces. Some of the tactical components of the game might feel unbalanced, but it delivers incredible space battles and engaging lore, which makes it one of the best turn based games.
Halo Wars 2
This one is a real-time strategy game set within the Halo universe. The game uses a rock-paper-scissor-style battle system in which you are tasked with developing armies and bases to combat and defeat hostile alien forces.
This game might be difficult to learn, but once you get a command, it is among the best strategy war games. Moreover, once you familiarize yourself with resource production and your units, all you need to do is build the right troops. It will help you to defend your own base, capture the enemy base, and survive the enemy waves. This one is a simple game that makes it suitable for both veterans and newcomers.
Gears Tactics
The primary Gears of the War games include the cover-based shooters, which put you at the place of muscled shooters trying to defend humanity from different mutant hordes known as Locust. However, Gear Tactics is the first venture of the franchise, which belongs to the genre of turn based games. It is based on preserving a wide range of series hallmarks, including the cover-heaving environments, a wave of aggressive enemies, and wild mille executions.
Some of the features of this tactical game include travel lines, action points, and orange cones. However, some cheap enemy spawning characters may lead you to frustrating moments/
Supreme Commander 2
This one is a Gas powered game and is among the best turn based strategy games. If you are a newcomer to the world of turn based strategy games, then this one is the best for you. It is more a garden types strategy game and not a distinctive series. However, if you are open to change, then this game is fun to play. You should try this game for a different gaming experience. Nevertheless, if you are a fan of hard-core tactical games then this one is not for you.
XCOM: Chimera Squad
The core turn based strategy games depend on permanent unit death, random chance, and a campaign that requires careful strategy management. However, this one is not like others. Core games may find this game a little bit daunting. It is a more friendly and accessible game. It lacks the brutality usually found in other strategy games. But if you appreciate changes and a simple gaming experience, then this one is a must-try.
Gear Tactics
The third-world franchise of Gera Tactics is one of the best turn based strategy games. It is set before the events of Gears of War and includes a series of strategic battles combined with narrative and light progression mechanics. The game mainly revolves around some basic skill trees and loot. This game might not be perfect, but it is fun to play. If you are a newbie to the world of strategy games, then this one is the best pick for you.
Final Words
If you are looking for some games to try this weekend, then you should play the best turn based strategy games. These games allow you to have an amazing tactical gaming experience. They offer the right challenges you usually crave as gamers. These action-focused and fast-paced games provide you the best gaming experience. Tell us about your favorite turn based strategy game by dropping a comment.