HOW TO GET SEAFOOD PLATTER DREAMLIGHT VALLEY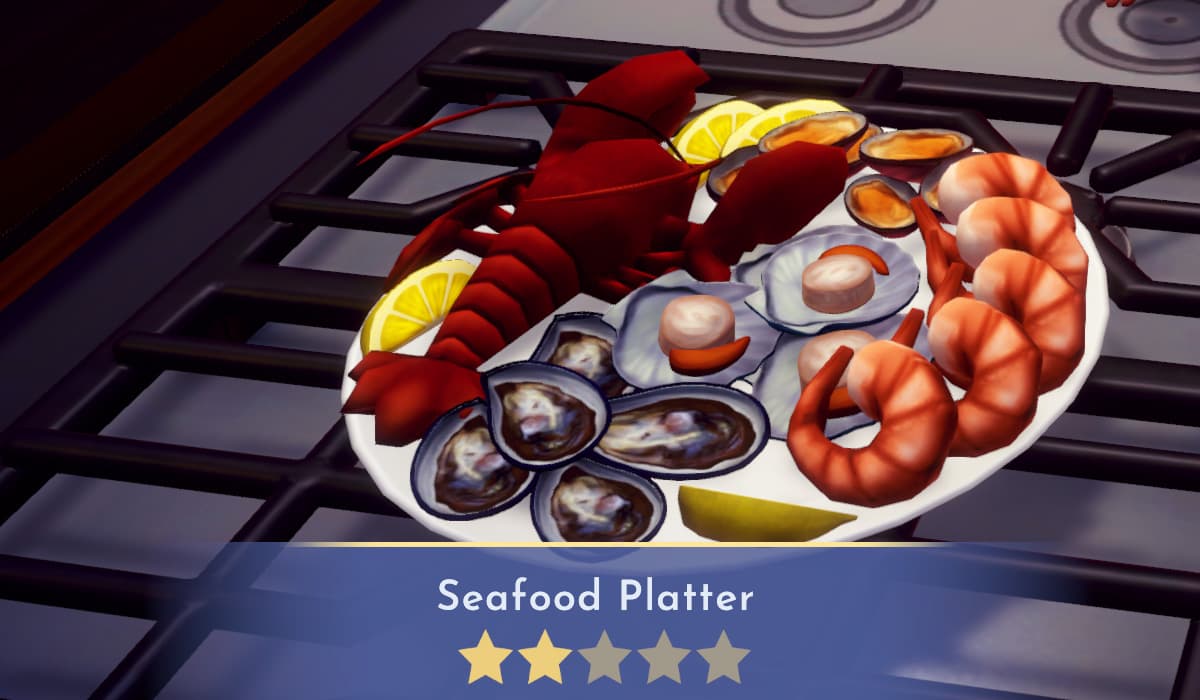 In Disney Dreamlight Valley, cooking is not only a rewarding and soothing activity for players, but it is also a significant component of significant tasks. You may learn many dishes from Disney Dreamlight Valley, ranging from savoury to dulcet and everything in between.
You will undoubtedly come across ingredients as you go through the different biomes in Disney Dreamlight Valley that you can combine to create delectable dishes for the valley's inhabitants and, occasionally, for yourself.
As previously noted, cooking is also essential to various quests. You must prepare a Seafood Platter Dreamlight Valley as part of one quest, particularly the Peacemakers quest, among other recipes.
You will read this article about "SEAFOOD PLATTER DREAMLIGHT VALLEY" .
Read More –Red Snapper Stardew Valley Guide
Disney Dreamlight Valley recipe for a seafood platter
Once Moana and Maui have been hired in Disney Dreamlight Valley, the Peacemakers Quest will become available, requiring you to prepare three meals: a salad with fruits, a seafood salad, and a seafood platter.
Both of the salad dishes are simple enough to prepare, especially considering that you learn about them right at the start of the game. At the same time, the Seafood Plate is the sole meal for which you haven't been given any instructions, forcing you to make do with whatever items you have on hand.
Of course, we've provided a list of the components you can use below to create a seafood platter:
Clams, Scallops, Oysters, Shrimps, and Squids
You'll find most of these objects in Dazzle Beach, but it's not a location you can get to right away. Before you may access Dazzle Beach, you must first spend 1,000 Dreamlight.
All types of seafood, excluding squids and prawns, are present along the shores of Dazzle Beach. The Squids are found only in Glade of Trust, whilst the Shrimp require you to search for blue-coloured fishing places.
Fortunately, you only need two of all five of these seafood ingredients to prepare the Seafood Platter, meaning you don't have to make a big deal out of buying prawns or squid if you don't want to.
All you have to do is head to any oven & combine the two types of seafood you have gathered into a cooking pot once you have gathered the items specified above. When constructing the recipe, you can choose the Seafood category to omit undesirable items.
Hand the dishes to Maui so he can carry out the mission after you prepare the Seafood Platter, Seafood Salad, and Fruit Salad.
Read more –FIGHTER OR SCOUT STARDEW VALLEY? COMBAT SKILL GUIDE
Making a Big Seafood Platter
Players can cook the Huge Seafood Platter by adding four seafood and a lemon to a pot if they want a quick 5-star recipe to prepare for friends.
The Big Seafood Platter Dreamlight Valley costs 1564 Star Coins to sell to Goofy and restores 5000 Energy when consumed.
Early Access for Disney Dreamlight Valley is offered for the personal computer, PlayStation 4, PlayStation 5, Xbox One, & Xbox Series X/S.
Where is seafood available?
Dazzle Beach's shoreline, the waters off Glade of Trust, and the Forgotten Lands are good places to catch seafood. You may need to gather what is present while you wait for more respawn because it will sporadically spawn on the beach shores.
Lobster – discovered in the Glade of Trust Clam – spotted in Dazzle Beach
Forgotten Lands & Glade of Trust are where you can find squid, while Dazzle Beach is where you can get oysters, scallops and prawns.
Read More – How To Catch Worms Dreamlight Valley
CONCLUSION
In conclusion, the article has attempted to explain "SEAFOOD PLATTER DREAMLIGHT VALLEY". I hope the language in this post is clear and understandable.
Frequently Asked Questions 
Q1)What kind of seafood is served at Dreamlight Valley?
Ans. Clams, oysters, & scallops are the three different kinds of shellfish that may be found in Disney Dreamlight Valley, and they can all be found in the exact location on the map. 
Q2) Describe the seafood platter?
Ans.  A seafood platter is offered in a restaurant.
Q3) Is crab a type of seafood in Dreamlight Valley?
Ans. Seafood included in the fish section includes crab.
Read More –Disney Dreamlight Valley: How to Make Lobster Roll