Best PS4 Puzzle Games to Test Your Brain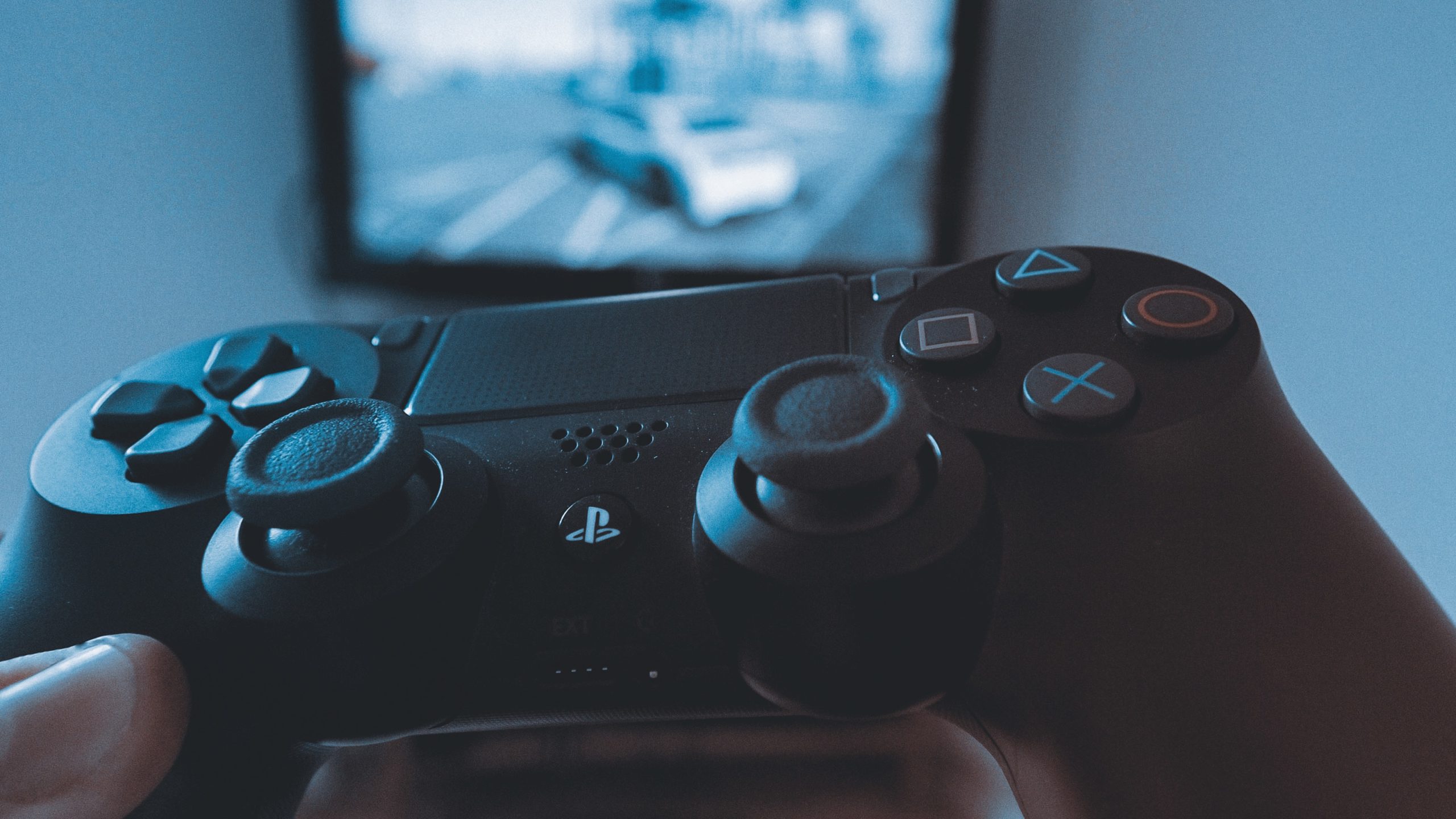 Do you miss the good old days when there was no internet and puzzles were the best sources of entertainment? If yes, then you can relive the experience in a different way with the best PS4 puzzle games. 
There are thousands of games on PS4 that you can play, but there are some games that can help you test your mind. Yes, you read it right. Puzzle games are a fun way to give your neurons an adrenaline shot while training your brain. If you own a PS4, then we have made a list of the best PS4 puzzle games to help you find the best one for you.
Amazing PS4 Puzzle Games
PS4 has no shortage of puzzle games. They are the best way to take a break from the PS4 war games and PS4 survival games while testing your brain. Continue reading the article to learn about some of the best puzzle games available on PS4.
The Witness
If you are looking for some games to test your intelligence level, then you should give a try at the best puzzle games for adults. In this regard, the Witness is one of the most popular puzzle video games. When it was released in 2016, it became an amazing sensation on YouTube and various social media networks.
It has amazing visuals and diverse puzzles. Moreover, the most mind-boggling feature is that it puts puzzles within puzzles that are further part of some other puzzle. Sounds interesting, right? It is a magnificent puzzle-ception and is a tough row to hoe. But if you are looking for something difficult, then you should try this puzzle game.
The Talos Principle
When it comes to the puzzle games, PS4 offers, the list is incomplete without The Talos Principle. It continues the trend of philosophical puzzles and is the most popular title in this genre.
It is a first-person puzzler that will take you around beautiful leftovers of an ancient civilization. There you need to solve difficult puzzles in order to collect "sigils" and find out the truth about the mysterious simulated world.
If you are looking for PS4 family games to enjoy with your family, then this game is a perfect choice. It is full of existential questions, around 120 puzzles, and has full reference to the bible. This is one of the weirdest but fun games on PS4.
The Turing Test
This best puzzle game PS4 offers named after the famous set created by the great mathematician Alan Turing. The set was designed to test the intelligent behavior in machines. The set tells you a compelling story, and they pit the brain cells to solve the challenging puzzles.
This PS4 puzzle game includes strange narrative mysteries, which makes it more interesting and exciting. The game revolves around an engineer of the International Space Agency named Ava Turning. When she wakes up from her crypto-sleep, she has to solve a crisis at a research center.
All the puzzles are focused on rerouting energy and clearing "tests" that are left behind by a mysterious third party. The story of this game makes you indulged in the game's narrative. Limbo
This puzzle game is a masterpiece and is littered with ideas as well as an artistic eye. This game includes a series of ticky and immensely clever puzzles which are designed around minimal game controls. In this game, all you get is the basics. So there are no hints or inventory. All you get is some buttons and your wits to solve the mind-boggling puzzles.
What is interesting about this game? You will die within a minute of reaching your nest puzzle. This game requires you to fail often, and trust me; you will. However, dying in this game is not a punishment. It is an important part of learning the rules needed to solve each puzzle. The game understands the frustration that players face during repetition, and it makes failure more enjoyable.
Untitled Goose Game
If you are looking for a PS4 puzzle game with a humor factor, then you should play this one. All you need to do in this game is understanding the nature of the titular goose's pranks. This game combines the stealth genre with the puzzle and then wraps it all in an amazing visual style like that of the children's game.
In this game, you need to control a feathered criminal who is not actually cruel but goes around wreaking havoc. Moreover, it also ruins everyone's day without any decency. Sounds funny right? Try this game and trust me, you will keep on laughing while playing this best puzzle game.
Gorogoa
It is not only an adult game but also an educational and fun PS4 game for kids. This one is a minimalist visual puzzle and is one of the most overloaded games on the PS4. The gameplay of this puzzle game is simple.
In this game, an image is split into various tiles that interrelate with each other in astonishing ways. The world present in the picture changes according to your actions, and it unlocks more unique interactions.
This puzzle game is a pleasure to play and is loaded with beautiful art, which makes it more interesting. So if you're looking for the best puzzle game, PS4, give it a shot.
Q.U.B.E.2
This puzzle game is the sequel of Q.U.B.E but does not have the indie charm. However, the game has amazing 3D visuals and mind-boggling physics-based puzzles. This is one of the best PS4 puzzles, and trust me, it will blow your mind.
It has an engaging story, great graphics, and challenging puzzles that will force you to think out of the box to rearrange the world present around you. Trust me; you will want to stick around this puzzle game until you uncover the mysteries.
Rime
When it comes to the list of best puzzle games PS4 offers, we can not deny Rime. The game features a visually-striking art style for the engaging story it includes. In this game, you have to make your way around a beautiful island under the guidance of a fox-like spirit. You will have to clear challenging puzzles to get together the entire story behind the drapery.
One of the best features of this game is its story, so we won't tell you that. However, we would suggest you keep a lot of tissue with you while playing the game. Now play the game to explore the story.
Unravel Two
If you are looking for some calm and soothing game to play with your friends on a lazy weekend, you should try Unravel Two. It offers mesmerizing life-like scenarios of an amazing colossal scale. In this game, you have to clear a wide range of obstacles in creative ways. This one is a multiplayer puzzle game that allows you to train your brain with your friends.
The game requires precise collaboration, but the puzzles are not too difficult to figure out. The best thing about this puzzle video game is that it gives you enough time to enjoy it.
Human: Fall Flat
If the puzzle games seem dark to you, then you should try this puzzle video game. This PS4 puzzle game will make you laugh out loud. It is popular among various famous YouTubers, and you may have surely seen the footage of this game on some social media platforms.
In the beginning, this puzzle game will seem easy, but as it moves forward, it starts becoming difficult. The bizarre controls and characters with jelly-like consistency will make you fall miserably and hilariously at even the simplest tasks.
The Sexy Brutale
This best PS4 game offers amazingly combines puzzle-solving and criminal investigation in a stylish and bold visual style to provide you with the best gaming experience. It is developed by Tequila Works and Cavalier Game Studios. The game features a bizarre caste that attends a famous party calledThe Sexy Brutale. A string of murders takes place at the party in the course of 12 hours.
The mansion is stuck in a weird time loop, and no one can escape from there. Now you have to free others from the place one by one while unmasking the culprit.
Thomas Was Alone
This is one of the most entertaining PS4 puzzle games created by Mike Bithell. It is a minimalist puzzle platformer with addictive gameplay and witty humor, and all this is carried by geometrically shaped characters.
The story of Thomas Was Alone deals with the nature of life and the amazing themes of artificial intelligence. You should play this puzzle game, and you will stick to it until you complete all the puzzles.
The Swapper
The Swapper is a puzzle game with a unique and most amazingly crafted visual style. This puzzle-platformer looks like every element and character in the game were made in clay. The visual results of this game are striking and are a combination of astonishing lighting and visual effects.
The gameplay of this best puzzle video game revolves around making your clones and then transferring your consciousness here and there to solve the diverse puzzles. The gameplay mechanics of this game is the best part of the story. It presents morality and psychology questions at every turn.
Tetris Effect
If you are looking for some classic puzzle games, then this one's for you. It combines the classic touch with beautiful visuals, and trust me; you will fall in love with it. This game is created by Monstars and Resonarios, and it retains the classic gameplays without any new silly gimmick.
The game focuses on providing an audiovisual experience that is reactive to the actions of players in the game. This game will give you a trippy experience that will make you fall in love with it.
Roads Not Taken
Roads Not Taken is an amazing PS4 puzzle game and is different from regular puzzlers you see every day. The most interesting facet of this game is that you can combine acquired items on your quest to form new ones. It allows you to transverse the randomized puzzles easily.
All the relevant information gets noted in your Books of Secrets. So, in case you fail, you can come back again with more knowledge and a better experience.
Final Words
Puzzle games need a lot of effort. But if you really want to make your neurons work, then PS$ puzzle games are the best choice for you. In the puzzle game, you get the victory through trial and error and learning from your own mistakes, just like in real life. Try the PS4 puzzle games and tell us about your favorite puzzle game by dropping a comment.