10 Best GPS Games For Android & iOS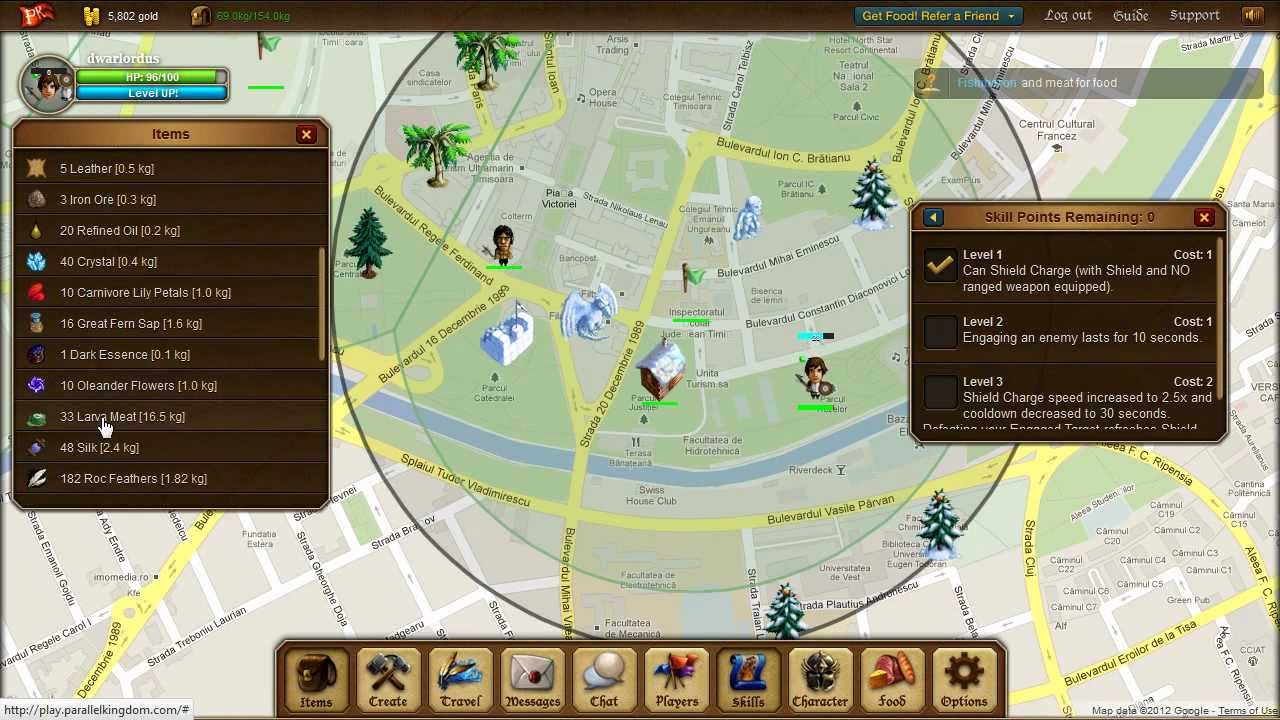 Pokemon Go, one of the popular GPS games that attracted a huge crowd when it was first launched. For several people, it might have come as a shock that the GPS in their smartphone could be used for gaming. For those who do not know, this game requires you to wander around in the real world, to collect the Pokemon that you encounter.
That is what the best GPS games on smartphones do–help you get real-world experience and have fun. Niantic was working in this zone before it got the pokemon license; now, there are plenty of amazing similar games that have popped up too in recent years also. GPS games are here to stay as they allow people to increase their physical activities, which in turn helps them to stay fit (Source). So in this article, we have made a list of some best GPS Games. 
Some of The Best GPS Games
Pokemon Go
Though it may not have been the first location-based game on mobile, it is by far the most successful one. It is one of the best GPS games and has attained a remarkable popularity in the past few years. It continues to take the world by storm, even today. Most people grew up with Pokemon, whether it was a TV show, games, or cards. Most of us have spent days wishing that we could go out and catch these little Pokemon in real life. In order to make the game more exciting you can spoof your Pokemon Go. 
You get to collect a bunch of cute online monsters and show them to your friends. It also encourages you to be social in the real world through raid mechanics and community events. This game also rewards you for being active and showers you with some useful in-game items depending on how many kilometers you have walked.
Ingress Prime
If you love Pokemon Go, then you should try Niantic's first location-based game. It has recently rebooted as Ingress Prime and is another popular GPS game. There is a secret world hidden behind everyday lives, with some exotic matter blowing into reality at different hotspots. Players are split into two competing teams of agents that struggle for control over the portals, which compares to real-points of interest similar to Pokemon Go's Pokestops and gyms.
Ingress's futuristic sci-fi theme takes you searching for the world to get virtual objects, capture the virtual territory, and participate in the faction war. 
Zombies, Run!
This GPS game hits an interesting trifecta that is rarely seen in games. Zombies have a lot of exciting narratives like the gamified features that are fascinating, and this game can successfully get you in form.
Go outside, launch this game, and then start walking while listening to the audio. Soon you will see zombies on your tail—-at that time, and you might need to run away. Also, audio drama combines your running speed, and there are outcomes if you fail.
Minecraft Earth
It is not surprising that the block world of Minecraft is the best fit for the location-based AR game. This game takes everything we have come to enjoy in the original and also does an excellent job turning it into the mobile title. Gamers are free to see the surrounding area, but it can also take on smaller, referred sections, which lets them dig underground, fight with dreaded creepers, and explore the cave systems.
Crafting the virtual lego set, where your imagination runs wild before increasing it into a life-sized work. As usual, there is your regular variety of leveling up, exploring, and crafting gear. It is an energetic take on the genre and one that shows the great use of technology.
Orna
Gamers who enjoy the famous turn-based RPGs will find much in Orna. It has a strange title that connects common RPG tropes — based combat, class specializations, and party building. Moreover,  it has all the features seen in today's best GPS war game. You will dive into the dungeons, collecting items and fighting with bosses as you see the real world around you.
Once you have gathered the unstoppable team, then take action online and compete with other players on the battlefield. You can join a kingdom or clan for access to online raids.
Resources
Are you looking for something a bit more strategic? Then this one's for you. This location-based game is a much more complex one than others on this list, as it tries to simulate a huge player managed economy. You will search the real world for supply deposits and also manage the inventory of clay, oil, coal, and other commodities.
If that gets tiresome, then you can always attack other players and loot their resources. It does not matter how you acquire them; you will want to gather the horde of these items in order to upgrade the operations. 
Harry Potter: Wizards Unite
After Pokemon Go, Niantic developed the all-new Wizards Unite that adopts the same formula as its siblings, but this game puts a unique twist on the actions. You will still be wandering around the town searching for Foundables. This GPS game comes in the form of memories, creatures, or other objects which have been possessed by the evil magic.
Gamers cast the spells and do battle with these foundables by tracing the patterns on the screen with their fingers, and some missions are more difficult when you go to higher levels.
Geocaching
Let's face it in our childhood; we all were interested in finding treasure. Well, if you are still interested in finding the treasure, then this location-based GPS game is best for treasure hunting. This game can give you an amazing treasure hunting experience with the help of your smartphone. 
You will be able to track and find the geocaches which are located in places across the world. Take the fun-filled experiences to a whole new level by playing with friends. Moreover, you can chat with other players for hints and tips to find the treasures. 
Turf Wars
This game is completely unique, and it is a huge multiplayer online game. Turf Wars lets players take control of real-world areas and defend from other players. This game is so fun and addictive, especially when you play this game with your friends. In this game, you will be able to defend and build the turf using plenty of upgrades and realistic weapons. Also, you will be able to make other players pay them security money for their turf's protection.
Geoglyph
Last on this list; geoglyph is an outdoor multiplayer tower defense android location game that you can play and have fun with friends. In this game, players will be able to start the session on the map and then go outdoors. To follow the routes to the source of deadly chaos, things and stop them from striking you by planting the traps. Geoglyph actively tracks the location with the help of a mobile GPS so that you can play whenever you like. Sadly, this game is only available for android, not for iOS users.
Final Words
The above is the complete list of the best GPS games that you can try on your smartphone. Each game provides unique features and quality for players to enjoy, and it is different in its adventure levels, architecture, and the way it works. The amazing part is that these games are authentic, and it improves your fitness as well as a lifestyle by forcing you to step out of doors. You can also try simulation games for android to boost the entertainment. If you find this information useful, drop a comment below this section.