The Best VPNs For Hassle-Free Gaming Experience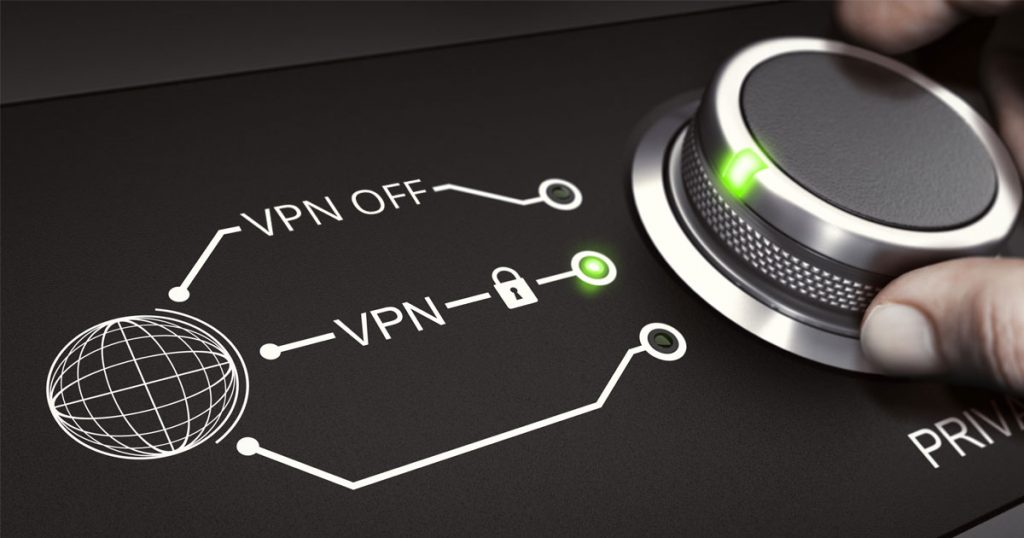 Everyone loves online gaming, don't you? Yes, we know the answer, as we all love online gaming. Online gaming has become part of day-to-day life, whether it is mobile gaming or pc gaming. However, to have an amazing and entertaining experience, what is most important is speed and security. But how can you get these two? The answer is installing a Gaming VPN. Now comes the question: how to select the best Gaming VPN? 
Yes, we know selecting a good gaming VPN among the long list of available VPNs out there is a tough task. Thus to help you with this, we bring you some of the best VPNs you can have for gaming. These VPNs will help you enjoy your online games without lag and with utmost security. They not only help you with speed but also protect your privacy. 
Why Do You Need A Gaming VPN?
There are many reasons why you need to get a gaming VPN. One of the reasons is that if you have a fluctuating internet connection, it could be due to your ISP throttling your internet connection.
This is where the Gaming VPN comes into the equations, as it anonymizes the activity that protects you from singling out by the ISP to throttle. 
The second reason which will make you get a VPN is privacy. Yes, this is because everyone is vulnerable to attacks. But the gamers are specifically at risk of DDOs attacks and being hacked. This is where VPN will help you as it protects the user from a lot of inherent risks as well as stops the google tracing. 
These are two main reasons why you need to get a gaming VPN. 
Is It Legal To Use Gaming VPN?
In short, the answer is: Yes.
However, what you use the Gaming VPN might not be legal. You have to remember that while it may make illegal activities easy and possible, it doesn't make them legal; thus, you need to be vigilant. 
One of the scenarios which might lend you in trouble is location spoofing. For example, if you use the location spoofing feature of a gaming VPN to buy a game at lower prices, it may violate the T&Cs of the developer. This violation may lead to account suspension and even worse. 
What Should You Look For In A Gaming VPN?
The most vital feature to look for in a VPN is exceptional internet speed. Thus having a fast gaming VPN is what you will love. Another thing to look for in a VPN after the speed is privacy. Although it may not be your top priority, there are many service providers that will deliver you with both speed and privacy. So there is no reason to compromise on any of these things. 
After these two things, you must look for reliability in a VPN as if it is cutting out regularly, it will not be a good experience, and if it has activated the kill switch, your whole connection may die. 
Best Gaming VPNs
To help you with selecting the best gaming VPN, we have listed some of the best services after researching all of the above aspects. These are:
Express VPN
If you want the top gaming VPN among the available VPNs, then the express VPN is for you. 
This VPN with features like router support, 200-250MB speed on US 600MB lines, 24/7 customer support, five simultaneous connections, and unblocked streaming services like Netflix and amazon prime is one of the best gaming VPNs you can get. 
It provides reliable, excellent speeds, and comes with tons of apps for devices, and is super easy to set up. All these things about the express VPN make it perform better than any other service provider and thus making it a great choice for gaming VPN. 
The most important thing about this VPN is that it provides amazing speeds; thus, you will not feel any lag or change in speeds after you install it. It also has a dedicated app for router VPN that helps you avoid the throttle from ISP along with providing you security even on consoles. One thing to know about this gaming VPN is that it doesn't have any special treatment for pc gamers. 
Other than these amazing features of this VPN, it will also unlock almost all of the regional streaming platforms or channels like Netflix and BBC iPlayer in the USA that have restricted access. 
The only negative thing about this gaming VPN is that it limits simultaneous connections per plan to five. However, if you install two devices to the same router, it will be covered, thus still leaving you with four available connections. 
These are some of the amazing things about this VPN. So if you want a gaming VPN that helps you avoid throttling, provides security from trackers and hackers, along with unblocking the streaming service, then the Express VPN is what you want. 
Nord VPN
If privacy is your topmost priority, then choosing the Nord VPN will be the best decision for you. It is also the most renowned gaming VPN you can see around you and for all the right reasons. What's more amazing about this VPN is that it provides excellent speed with privacy and gives you a connection in almost all countries with over 5,000 servers. Its servers give you an uninterrupted service on any regular internet line in 59 countries. 
In testing, the NordVPN proved to be better than express VPN, but it also bottomed out lower for speeds while comparing the two services. However, its lowest speed of 125MB is more than enough for most gamers around the world. 
If we talk about features, it has router support, 125-3ooMB speed on 600MB line, 24/7 customer support, and allows six simultaneous connections. 
The apps which come with this gaming VPN are also stable, which means you don't have to face any issues and can cover your consoles by setting up the router. The streaming support of this VPN is also strong; thus, you can watch almost everything. 
The only downside about this gaming VPN is that the speed fluctuates; otherwise, it is a reliable polished connection like the Express VPN.
Surf Shark Gaming VPN
'Value for money' is a short explanation for this gaming VPN. It is an excellent cheap VPN that also works great as a gaming VPN. Although its speeds don't blaze like the express and Nord VPN, but if you are using an internet connection that tops the speed at 100MB, then you can trust this for not dropping. 
Its features include router support, the 150-160MB speed at a 600MB line, streaming support for Netflix, BBC iplayer, Hulu, Amazon, and youtube. It also offers 24/7 customer support, which is a good thing at such cheap rates.
When it comes to downsides, it only has one that it only has 1700 servers. Although they are enough in most contexts and its good thing is that it allows unlimited connections, which is a great thing at its low price. Thus surf shark is the best gaming VPN you can get without hampering your budget. 
Other than this, some other things to know about this is that it does have apps, but they are not great when compared to others and have a slow support system. 
These are some of the things about this budget gaming VPN. Other than this, if you want to stick with the recommended configurations, avoid throttling, and access ott platforms on a budget, then this VPN is the one you need. 
IPVanish
Functionality is a vital part of online gaming, and the IPVanish is the best gaming VPN you can get for excellent functionality. It is a glaring tech VPN with its black and neon green interference, which can match with your gaming keyboard and mouse beautifully. 
This gaming VPN is from the USA and provides an excellent connection specifically in the states, constantly pushing the connection at 200MB. This speed is enough for any gamer for a lag-free gaming experience. 
One good thing about this gaming VPN is that it allows unlimited connections, which means that you can cover every device in the household. On top of this, it supports almost every device. 
Its features if we see include router support, 150-220MB speeds over a 600MB line, unblocked streaming services like Amazon, Hulu, Netflix, and more. It also has 24/7 customer support, which is quick at solving any issues which you might face with it. 
One thing about this gaming VPN is that it displays information about its servers, which is very useful when you want to select the best gaming server. 
In short, this VPN may not be polished like the others, but it is best if you want a quick, detailed, and reliable gaming VPN. 
Conclusion
Gaming VPNs have become a vital part of online gaming nowadays. They not only give the user excellent speeds but also provide them with privacy and security against hackers and google tracking. VPNs also help you to enjoy access to restricted services, which is a great thing about them. 
In the article, we have answered all the questions which you may have for the gaming VPN and its uses. We have also put together a list of some of the best gaming VPNs from which you can select the one which suits your needs and wallet. 
What are your thoughts on using gaming VPNs? Have you ever tried them? Please do let us know in the comment box.