Fortnite Chapter 3 Season 4 Fish Locations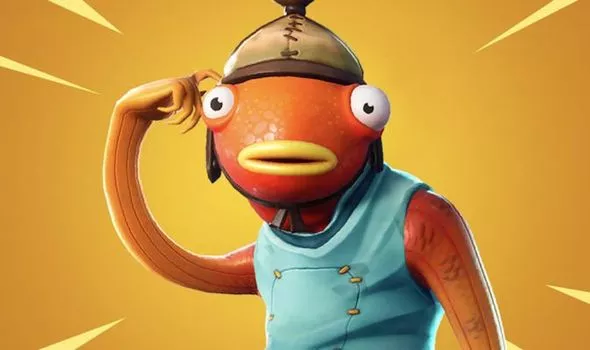 The fortnite fish collection refreshes with each new season. We have all the latest information regarding this season's fishing scene, whether you're a completionist, hoping there'll be a prize l for catching them all later in the season, or simply interested in the most significant fishing areas.
But first, a more fundamental introduction before we get into the fish list. Battle Royale (both build and no build), Party Royale and Team Rumble all include fishing for the collection. If you're looking to fish, you should avoid Team Rumble since the storm moves too rapidly for any tranquilly to be found there. Some of the Fortnite fish will need to be captured in Battle Royale; however, the better areas are often located outside the map and are thus relatively safe.
Catching Fish at the Royal Party
Party Royale, a little social centre island where no one can kill you, is the best place to capture these Fortnite fish. Fish mentioned as being catchable everywhere, whether at the shore or in the desert, should be catchable in that mode. That's 21 of the 23 fish in the aquarium, almost the whole collection. Desert fish include those found in the interior rivers and the fish pond to the northeast of the central town, while the seaside is the coast. Moreover, the fishing holes replenish over time, so exhausting them all at once is impossible.
A grey quality rod is required for fishing in Party Royale, which may be obtained for free from a nearby vending machine. Unfortunately, when you catch a rifle instead of a fish in Battle Royale, the only way to earn a Pro fishing rod in Party Royale is by catching one while fishing. It makes getting a Pro rod in Party Royale considerably more challenging than in BR, where you can easily upgrade a standard rod at an upgrade station for gold instead of relying on a random drop.
What is the most significant advantage of fishing in Party Royale? Party Royale has a day/night cycle; certain fish can be caught only at night. As a result, you don't have to schedule your Battle Royale loads perfectly anymore. Mostly. However, the Pro Fishing Rod-required fish show up more often in Battle Royale than in Party Royale. My own experience, however, may amount to little when RNG is considered.
Read More – 10 Best landing spots Fortnite Chapter 4 Season 1
Combat Zone Fishing Hotspots
Similarly intuitive are the coastal regions of the Battle Royale map, which may be found in the west side of the bay or beyond the island. In the same way, the southern desert area stands out clearly. The other three regions could be more precise.
Loot Lake, located in the middle of the map to the north of Tilted Towers, is teeming with swamp fish. The river east of Coney Crossroads and the little ponds between the Tilted Towers and Herald's Sanctum are good places to catch woodland fish.
The snowy regions to the northwest of the map represent mountainous regions. A little island off the western shore is usually surrounded by fishing holes, making it the most fantastic fishing place in the vicinity. It's hard to argue that there's a better location for fishing in Fortnite. The location is shown below on the map.
For example, Oceans south of Chonker's Speedway will have both Coastal and Desert fish since the biomes on the Battle Royale map are not exclusive.
A Pro Fishing Rod, necessary for catching the fish stated above, is quite simple to come by in the game's final round. If you don't have access to a Pro Rod (or a harpoon gun, which functions similarly), you may purchase an upgrade for 250 gold at any petrol station and use a basic grey rod instead. Simple as pie.
A fishing hole is a specific location in a body of water where Fortnite fish congregate in dense schools and are easy to catch. Of course, if you're lucky, Fry can be seen without a fishing hole, but you'll also see many rusty cans and a few bullets.
One final bit of advice before we go into the collection itself: be courteous if you're fishing alone and happen to run upon another angler. The times in Fortnite when you encounter an enemy and choose to avoid combat, are among the game's most memorable. Having a de facto partner while hunting for the rare White Slurp fish is not bad.
Read More – BEST FORTNITE PLAYERS IN 2023: TOP 10 PLAYERS IN THE WORLD
Fortnite: Season 3, Chapter 3: Where and How to Catch Every Fish
With these broad guidelines in mind, you may now dive in. Each Fortnite fish skin from Season 4 is listed here with its corresponding number from the Collection page and details on where to find it.
In that order, the most common fish are the orange, green, and blue flopper. In either Battle Royale or Party Royale, you may catch one of each Flopper kind at any fishing location with any decent rod.
You can catch blue and black shield fish at every fishing spot you locate, much like Floppers. Count Party Royale among them.

The Black-Striped Shield Fish is a common catch in Party Royale and may also be found in coastal locations.

Green Shield Fish, Number Six, Can Be Caught in Forest Ponds. There will be no "Party Royale" on this occasion.

You may find Pink Shield Fish in the rivers of the Party Royale map or the deserts of the Battle Royale map's southern half. But you'll need a professional fishing rod for this one, too.

You may catch a Light Blue Shield Fish on the Battle Royale or Party Royale maps at any fishing spot.

You may catch a Blue Slurpfish at any of the fishing spots on the Battle Royale or Party Royale maps.

10. Yellow Slurpfish: Found in Party Royale's interior sources of water and the arid regions of the Battle Royale map.

On the Battle Royale map, you may catch a Purple Slurpfish in the mountains. Unfortunately, party Royale is now unavailable.

Twelve at night, you may find black slurp fish in coastal locations. Count Party Royale among them.

The White Slurpfish is the most elusive species of fish at the moment. Findable only at night, in the mountains, and with a professional fishing rod. And you won't find this fish at the Party Royale since it lives in the mountains.

You don't need a fishing hole or level 14 or above to catch a Tan Small Fry, Light Blue Small Fry, or Purple Top Small Fry in  Battle or Party Royale.

You can only get small black fries at night; during the day, you can only get Small Regular Fries. Okay, a Royal Party.

Blue Small Fry may be found at Party Royale and other coastal areas.

You may catch a Slurp

fortnite fish

at any Party Royale or Battle Royale fishing spot.

You require a Pro Fishing Rod to reel in a Peely Jellyfish, which is common in desert biomes like Party Royale.

The purple jellyfish may be seen swimming along the shore. In addition, the Royal Party is featured.

You may catch Dark Vanguard Jellyfish at any Battle Royale or Party Royale fishing spot at night.

The 23rd Cuddle Jellyfish may be found in the Battle Royale map's swamp, specifically in Loot Lake in the island's geographic centre, north of Tilted Towers.
Read More –List of Best Fortnite Players in the World
Faqs
Where are the fish trophies in Fortnite?
One of the fish trophies may be located in the Greasy Grove nature shop, and another can be found in the Tilted Towers structure that was recently destroyed. In addition, both the large cabin at Lonely Lodge and the shop on Retail Row have one.
What does the zero-point fish do in Fortnite?
Zero Point Fish has a powerful effect after you consume them and lets you teleport jump using the Zero Point Crystal effect. So, here's how to catch a Zero Point Fish in Fortnite, so you can complete the week 14 challenge and get that 15,000 XP for the battle pass.
How to Catch Fortnite Fish?
Fishing rods can be found as a part of the loot on the floor. Aside from that, you'll find fishing poles inside searchable barrels. You can typically find these barrels on docks near bodies of water. Search or smash the barrel to open it up and collect your rod.