Best Zombie Games PS4 Owners Should Try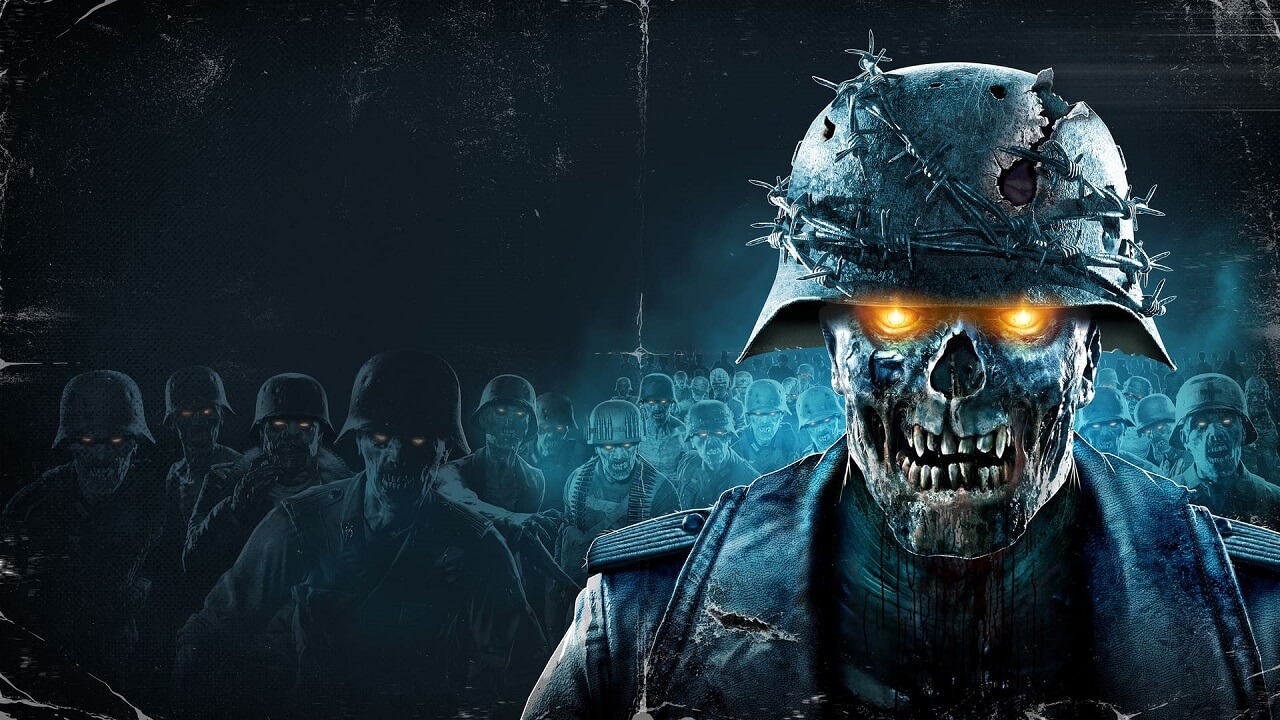 The zombie genre is the biggest hit of the modern-day entertainment world. You can see zombies in almost all the entertainment fields, including movies, series, and the video game industry is no exception. The zombie genre is gaining remarkable popularity in the gaming world. Now you must be thinking what are the best zombie games. Relax! We have rounded up a list of the best zombie games PS4 owners should try. 
Best Zombie Games PS4
Whether you call them dead ones, walking dead, creeper, or zombies, the living dead can be seen almost everywhere. You can easily find zombie movies and, in fact, zombie animes also. No genre is safe from the thrilling zombie epidemic.
If you are a zombie fan, then you should try the zombie games PS4 offers. These games will allow you to fulfill all your zombie fantasies.
Resident Evil 2: Remake
When it comes to the best zombie games, PS4 offers, nothing can beat the level of Resident Evil 2. It is one of the best releases when it comes to zombie video games. This zombie survival game PS4 includes allows you to fulfill all your zombie fantasies. The remake of Resident Evil 2 has amazing graphics, and it perfectly belongs to the current generation platforms.
Capcom has introduced vital changes in the game to meet the gamer's demands. For instance, the game does not include old-school tanked controls; instead, it has mechanics used in popular third-person titles. Another crucial change is that it does not include fixed-position cameras. Instead, it has cameras that give an over-the-shoulder viewpoint. The game has a perfect blend of new technology and nostalgia, which will make you fall in love with this zombie video game.
Resident Evil 7
This one is a scary zombie video game PS4 has on its list. It is the most horrific zombie game on the list of conventional Resident Evil gameplay. The game puts you in the first-person mode and allows you to explore a derelict plantation that is inhabited by an undead cannibal family.
In this game, you have to walk down a decrepit stairway that takes you to a dim carven hole present in the ground. This zombie game emphasizes horror and exploration. The players need to solve various puzzles like PS4 puzzle games and fight off hard with the enemies using guns, shotguns, and other weapons.
If you want to have a more thrilling experience, then this zombie game is compatible with the Playstation VR headset. It will amplify your fear level and will make you crosscheck all your locks at night.
The Last of Us Remastered
When this game was released in the market, it got countless awards. It is an action-adventure game that combines survival and horror. This one is also one of the best survival games on PS4. It takes you on a dangerous and thrilling cross-country journey through the largely post-human United States.
The game includes mushroom-brained zombies waiting to rip you out with their teeth, a repressive government, desperate gun-shooting survivalists, and savage rebel groups. In addition to this, you get a snarky teenage girl saving your life while making fun of you.
The game offers a creepy and dilapidated environment which sets the perfect environment for a survival game. This one is not like the usual gon-in-guns-blazing games. In this, you need to face stronger foes, scavenge your supplies, and conserve your ammo.
Telltale's The Walking Dead
When it comes to the list of zombie games, PS4 offers, Telltale's the walking dead is a must. Most of the zombie games include chopping off heads, killing the walking with shotguns, but this game focuses on the human side after the zombie apocalypse. It does not test your aim while focuses on testing your nerves and social decision-making as a lot of messed-up stuff happen in this game.
In this zombie video game, you have to play the role of Lee Everett, who is convicted of murder and has to protect a little girl named Clementine. You have to encounter various survivors and make wise decisions to survive. But the worst part of this game is that you start making connections with other players in your party, So as bad things happen, you see your friends get eaten by zombies.
Resident Evil Origins Collection
Resident Evil is the best video game title when it comes to zombie games PS4 offers. It is a survival horror game that allows you to fulfill your fantasies in the zombie world. If you love Resident Evil, then you will surely love this one. In this game, you have to control Billy Coen and Rebecca Chambers as they get trapped in Raccoon City.
The game requires players to take control of two characters. It is like a puzzle mechanic in which players have to switch back and forth between the two in order to attain certain goals or reach certain areas.
Plants vs. Zombies: Garden Warfare
Can you believe that zombie games can also be cute? Yes, you read it right. Plant vs. Zombie Garden Warfare 2 is the best PS4 zombie game. It is an over-the-shoulder third-person shooter zombie game for kids. It can be played by four players offline in co-op and split-screen mode, which makes it a [perfect choice for PS4 family games.
If you are looking for multiplayer zombie games PS4 offer, then you should try this one. Some amazing features of this zombie game include six online multiplayer modes and two four-player modes. Moreover, it also includes co-op meds in which players can decide to be either on the plant team or zombie team.
There are 100 playable characters and 14 different classes in this game, including everything from sunflowers with fire abilities and scientist-astronauts. In different modes, the players get to defend areas against difficult swarms of either plants or zombies. You can play in a practice mode or can also battle in 24-player deathmatch.
Call of Duty Zombies
Call of Duty series is the most popular video game series loved by almost all gamers. It has been a famous franchise for many years, and the introduction of zombies mode added to its popularity.
The zombie mode was first offered in the Call of Duty: World at War title. Since then, it has been included in various series of the game. This one is a wave-based game mode in which players have to fight undead continuously, growing in numbers. In this game, the players have to kill zombies to gain points and unlock additional sections of the map.
Moreover, you can also use the points to purchase weapons. Make sure to have the best weapons so that you can kill the walking dead easily. Trust me, this one is a thrilling zombie game on PS4. It has everything to provide you an amazing gaming experience.
The Evil Within
This zombie video game was developed by the creators of the Resident Evil series. The game follows the life of a detective named Sebastian Castellanos, who gets pulled into a weird distorted world during the investigation. This one is an amazing survival horror game in which you have to fight with horrible creatures while sneaking around the world and avoiding traps. In addition to this, you also have to solve complex puzzles.
If you are looking for a game with an old-school horror feel, then you will love this zombie game. It is one of the best PS4 games and will allow you to have an amazing gaming experience.
Dead Rising Triple Pack
This one is a little bit different from the zombie survival games PS4 includes in its list. Instead of running away and avoiding the dead, the game puts you into the forefront where you have to fight the dead.
This game follows a freelancer photographer named Frank West, who goes beyond to capture the photos of events like wars. While following some leads, Frank ends up at a strange place, Willamette, Colorado. He gets trapped in a massive mall where he has to fight the zombies for survival. Though in this game, it is easy to kill the zombies, which makes it fun.
This one is a beat 'em up the style game and is set in a small mall. There you can grab countless items to make your way. If you are looking for an open-world zombie game, then this one is perfect for you.
Days Gone
This one is a PS4 exclusive zombie game that provides you a thrilling zombie experience. In this, you have to play the role of bike Deacon St. John. He is trying to survive the harsh world and is trying to do odd jobs with his best friend, Boozer.
This zombie game is set in an open world that allows the players to roam freely and complete different missions. However, the world is full of zombies, which makes it difficult to visit certain places. As you progress following the story of Deacon, you learn that his wife may be alive somewhere in the world. Now, you have to find her while completing missions.
Final Words
If you are a zombie genre fan, you should try zombie games PS4 offers. They allow you to fulfill all your fantasies of a post-apocalyptic zombie world. This survival game will give you chills as they combine horror and survival. Try the zombie video games and share your experience with us by dropping a comment.