Best Minecraft Survival Servers That Will Leave You Awe Struck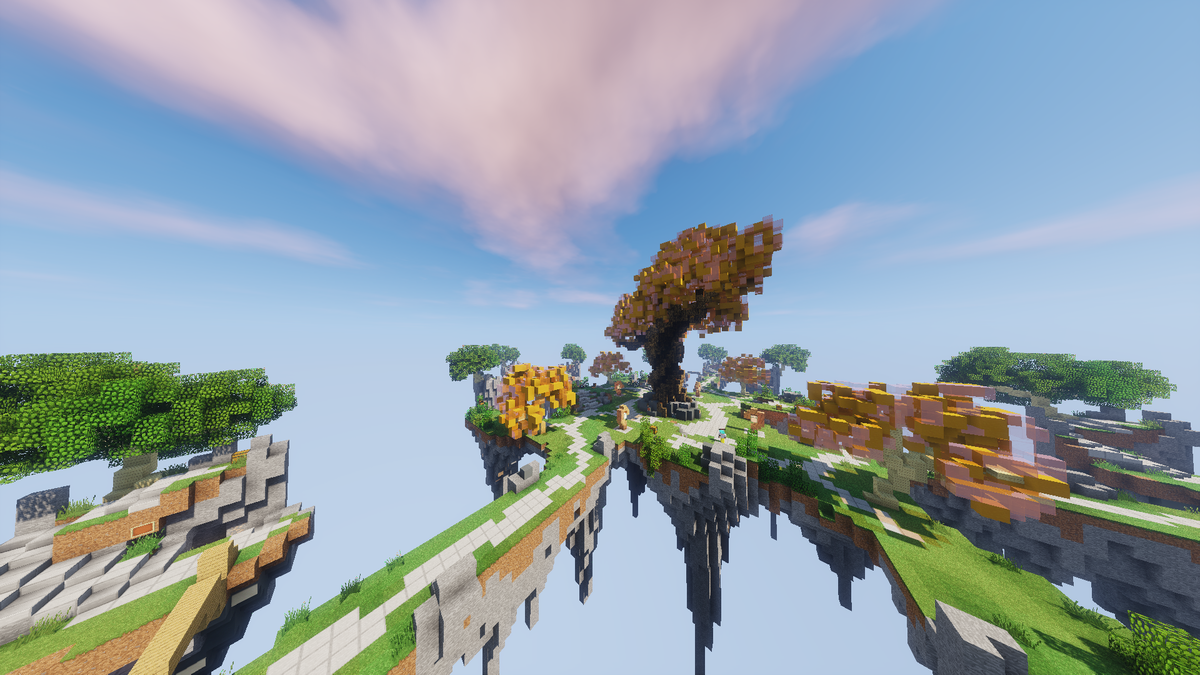 Do you like old-school games? Then you should totally check out the best minecraft survival servers described in the article. The fun of building shelters, crafting tools and weapons, escaping the mobs is something you would love. Moreover, the survival techniques will keep you enthralled throughout the game.
The Best Minecraft Survival Servers For Java Edition
Like to explore maps? Then you would love to go round the world of cliffs, islands, fights in nations, etc. If you are an admirer of the minecraft java edition server, you will get addicted to the numerous survival gameplay.Continue reading to find out about some exciting minecraft survival game servers.
Lemon Cloud
With a wide variety of survival game modes, Lemon Cloud is quickly becoming the talk of the town. While they also provide the feature of survival mode, OP prison comes under their best offering of all times. Moreover, there are several other options available on the server you can choose from.
If we talk about the OP prison, you will wake up in an underground prison with other detainees in this feature. Besides, if you want to succeed in the mission, you will have to dig up an underground tunnel and find a way in order to escape from prison. Oh boy! Yeah, it can't get any more interesting.
Not to mention that the server is a piece of absolute perfection for those seeking for survival gameplay with a bit of intricacy and vibrant in-game economy. The minecraft server IP address is play.lemoncloud.org.
Herobrine
When it comes to minecraft survival servers, there are plenty of modes to pick from. Ranging from Factions, Bed Wars, and Skyblock, Herobrine has focused on increasing the choices for gamers.
The more the options, the more to explore and the more the adventure. Well, just simple as that. With so many options to choose from, players often find it difficult to select the kind of survival adventure they really want to play. Woah! It can't get any more amazing. That is, as, with so many alternatives, Herobrine really does a great job being a minecraft survival server game. Moreover, whichever survival mode you end up choosing, Herobrine will execute all of them. Its minecraft survival server address is Herobrine.org.
The Mining Dead
Are you a diehard fan of The Walking Dead? Then this is certainly the best minecraft survival server for you. With the impressive setting of a zombie apocalypse, if you spice it up by adding the plot, characters, and locations of the walking dead, it will be the game-changer.
Inspired by the super hit TV series, players can peek in the world of the walking dead, filled with recreations of exact locations from the series. The whereabouts can be a prison, Woodbury, Alexandria, and many more. The minecraft server's ip address is join.miningdead.com. Well, if you like it, you will certainly love the latest driving games of 2021 you can try for awesome simulation experiences.
Ranch N Craft
If you are a fan of the superhit American Television series Westworld, you will find this minecraft survival server game amazing. Not only it has a setting like that of West-themed saloon brawls, but it also follows the simplicities of country life like the hit TV show.
With tons of cavalier-based features distinctive to the server, it is perfect for servers who feel at home in the saddle. You can also claim land and set up your own ranches, farm crops, and breed horses, etc.
Apparently, you will be surprised to know that Ranch N Craft is counted among the most pleasant minecraft survival servers. Also, it has quite helpful moderators and a joyful community. The minecraft server's ip address is mc.ranchncraft.com.
Westeroscraft
Can't get enough of Game of Thrones? Then, you will love classic fantasy minecraft servers. What makes it the best minecraft survival server game? The carefully detailed minecraft survival server includes everything you may seek for. From the Wall to the Red Keep of King's Landing, Westeroscraft is a broad server with plenty of GOT's milestones recreated in great detail.
Many of the areas are built from the TV show designs. So if you are in for a mini trip to HBO's vision of the imagination, Kings of Landing is especially magnificent to check out. If Lannister bastion of Casterly Rock is your favorite landmark, then you might have to wait a bit as its work is still in progress. However, the house of tyranny and death, Dreadfort, is all set up to be ruled by you. All the fascinating landmarks and adventures are what make it one of the best minecraft survival servers. Its ip address is mc.westeroscraft.com.
Manacube
Looking for something large and several features to try on? Then Manacube is the right choice for you. It has several unique features like parkour, plus survival, skyblock, and creative servers.
What is most intriguing about this Minecraft survival game server is that it has different levels. It starts with leaving you on an about to drown island. Now, it's your task to survive without exposing yourself to the poisonous water. Moreover, if you want your own land plots, gain access to newly discovered and more profitable areas in the prison-based server, Olympus. The minecraft server address of the manacube is play.manacube.net.
Final Words
If you are a gamer, then you must have crossed paths with the minecraft survival game servers. Well, due to their amazing survival tasks and community-based characteristics, it is tough to resist yourself from playing these games. If you liked reading about the article on the best minecraft survival servers, let us know by dropping a comment in the section below.