Best JRPG PS4 Games That Will Keep You Hooked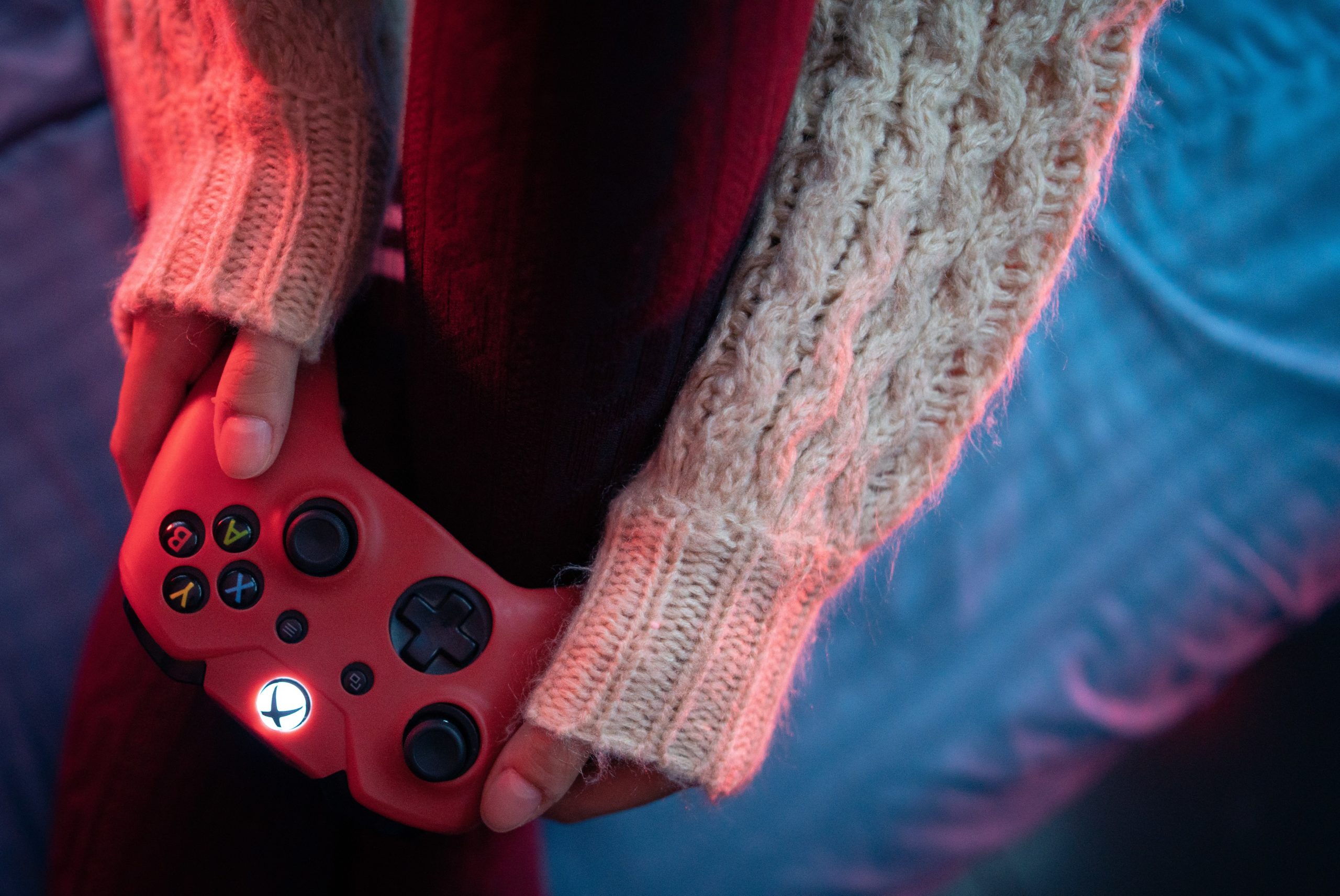 Are you a fan of RPG games? If yes, then you will love to try out some of the best jrpg ps4 games too. Western RPGs are fun, but Japanese ps4 rpg games have something unique about them. Be it the way stories are told or the entire theme of the game, these ps4 jrpg games will keep you hooked for a long time.
We have curated a list of the Best jrpgs of all time on ps4. This list will have something for every gamer. Without wasting any more time, let's dive right into the list.
Tales of Berseria
This is one of the best jrpg ps4 games of all time with a dark storyline. The game follows a storyline of women who seek revenge. Tales of Berseria is one of the few games that will bring tears to your eyes. The game follows a different direction than most Japanese ps4 rpg games with cheery tones. The storyline of this game is more mature and grim.
The player will truly get engrossed in the characters, whether they are or not doing missions. In a world of games where most storyline revolves around a good guy trying to stop bad guys from doing evil, Tales of Berseria walks on a grey line with the majority of the features. Combat of the game is similar to slash and hack with a little complexity that will put you in a dilemma when you have to make decisions.
Nier Automata
Nier is one of the best action Japanese ps4 rpg games of all time. You are the soldier who fights alien machines that invades the earth and force humanity to retreat to the moon. If this is not badass for you, I don't know what is.
The combat of this ps4 jrpg game is seamless and fluid that will make you think as if you are playing a Devil May Cry game. Also, the music in this game is a plus point making it a true masterpiece. The soundtrack of Nier Automata makes everything in this game epic.
Read More:- Best PS4 War Games You Should Play Right Now
Dragon Quest XI
The game is full of cool characters, good acting, varied enemies, making it the best jrpg ps4 game. The art style of Dragon Quest is similar to Dragon Ball Z. we bet you will have a gleeful smile on your face throughout.
The humor in the game is topnotch. The game features traditional battle mode and free form mode, the former being inclined towards a true jrpg game. Unlike a lot of the best jpegs this one has the most fun item collection feature of all time. And if you are someone who doesn't like fun characters, Akira Toriyama style, or engaging story, then we bet Sylvando will make you play it.
Monster Hunter: World
Monster Hunter World is a new addition to the best jrpg ps4 games that will have you glued to the controller for a long while. The combat of the game comes with a steep, challenging, and learning curve. The monsters are bigger and scarier than ever, and the way you hunt for resources and level up is even more rewarding.
In this game, you have to track the monsters, find the best equipment, follow the right strategy to hunt them down. You should definitely give this game a try; we promise you will be hooked.
Final Fantasy XV
This is one of those Japanese ps4 rpg games that really deserves some praise. Although the magic system of Final Fantasy is weak as compared to other franchises, it is still quite fun. The game is quite straightforward, and the interaction between the main characters is enough to make it worth playing.
Ni No Kuni: Revenant Kingdom
This is another one of the best jrpg ps4 games on our list. The storyline of Ni No Kuni is right out of the gate and has its own moments. You will be transported to a beautiful fantasy world to rescue a child king from evil people targeting him.
The combat of the game is hack & slash like typical JRPG mechanics focusing on melee attacks. It has vibrant visuals and Studio Ghibli's aesthetics, which is the most prominent feature alongside the combat and gameplay mechanics. The soundtrack of the game is lovely and has an interesting cast of characters giving a full JRPG experience.
Kingdom Hearts 3
Are you a fan of Disney characters? If yes, you would love to explore the kingdom of Hearts, a mix of Disney and Final Fantasy. To make it more interesting, the game also throws in some combat system. Trust me, with this ps4 rpg game, you are in for a ride, unlike any other jrpg games. The ride is super confusing, followed by a series of convoluted events.
You may get confused by a lot of things happening in the game but trust us when we say even the characters of the game don't know what is going on half the time. Just sit back, get your controllers set yourself for some fun time.
Read More:- PS4 Strategy Games That You Need To Try In 2021
Persona 5
The gaming industry really needs to make mundane tasks much more fun. Imagine you are going to school or doing laundry or maybe taking the subway and killing cognitive monsters on the way. It's your average day with lots of hearts and charm. The combat system of this jrpg game is old school with turn-based battle but comes with a stylish twist that adds real punch and weight to it. It will keep you excited to go for an All-Out Attacks every time.
All the characters in the game are likable, with interesting premises, engaging arcs that will always keep you on your toes. Although you will be pacing between high school life and chunks of the story, it won't be a deal-breaker for you most of the time. The combat of Persona 5 is very addicting, and the day-to-day life is nothing less than interesting.
Nioh 2
The team Ninja in Nioh 2 kicks the game up a notch by fixing all the issues of Nioh 1. This game has added a character creation system with more weapons and armor and also an engaging plot meaning more armor and weapons. The combat mechanics of the game is even deeper than its predecessor. Nioh 2 is one of the best jrpgs of all time for people who enjoy challenging games.
Code Vein
Code Vein was released in 2019 and is now the best jrpg ps4 game. The game has super dark aesthetics with an engaging and fun combat system. The visuals are inspired by anime, and the storyline of is very intriguing, which has a lot of following in the gaming world. Cove Vein is known as the best soils-like on the rpg gaming market. This game is popular for its deep customization and unique leveling system like most JRPGs that keep the player engaged and hooked for a long time.
Valkyria Chronicles Remastered
This jrpg game is turn-based and was first launched in 2008 on PS3. After gaining a lot of popularity and success, it is now also available on ps4 after eight years. Valkyria Chronicles remastered throws the players into engaging yet managing battles with their own militia group. Players will have to deploy troops in the right position and think strategically in every battle they fight to gain victory. This game has a rich leveling and upgrading system that helps to succeed in immersing the players in immersive combat.
Read More:- Best Anime Game On PS4 For An Adventure Dose
The Outer Worlds (PS4)
Another masterpiece in roleplaying rpg games is The Outer Worlds. This game is a baby of Veteran Studio Obsidian with a fantastic sci-fi adventure channeling both Mass Effect and Fallout New Vegas with a more heavy emphasis on the player choices. The game features witty storytelling, punchy combats, and great characters, all of which combine to make the journey memorable.
Dragon's Dogma: Dark Arisen
Dragon Dorma is the best action jrpg ps4 game of modern times. All the issues of earlier versions have now been fixed. The game has a subtle storyline combined with a dark fantasy world to deliver an enthralling experience. The combat system of the game is miles ahead of other games in similar genres. This game deserves a lot of praise and you will have a great time playing this.
Final Words:
If you are into Japanese ps4 rpg games, then this list will keep you sorted for quite a while. We have enlisted the best jrpg ps4 games to please different types of gamers. All the games have a captivating storyline, mind-blowing music and graphics, fun characters, and a great combat system to keep you engaged. Now pick whichever game pleases you and dive into an enthralling experience.