Best Gaming Keyboard To Take Your Gaming A Notch Up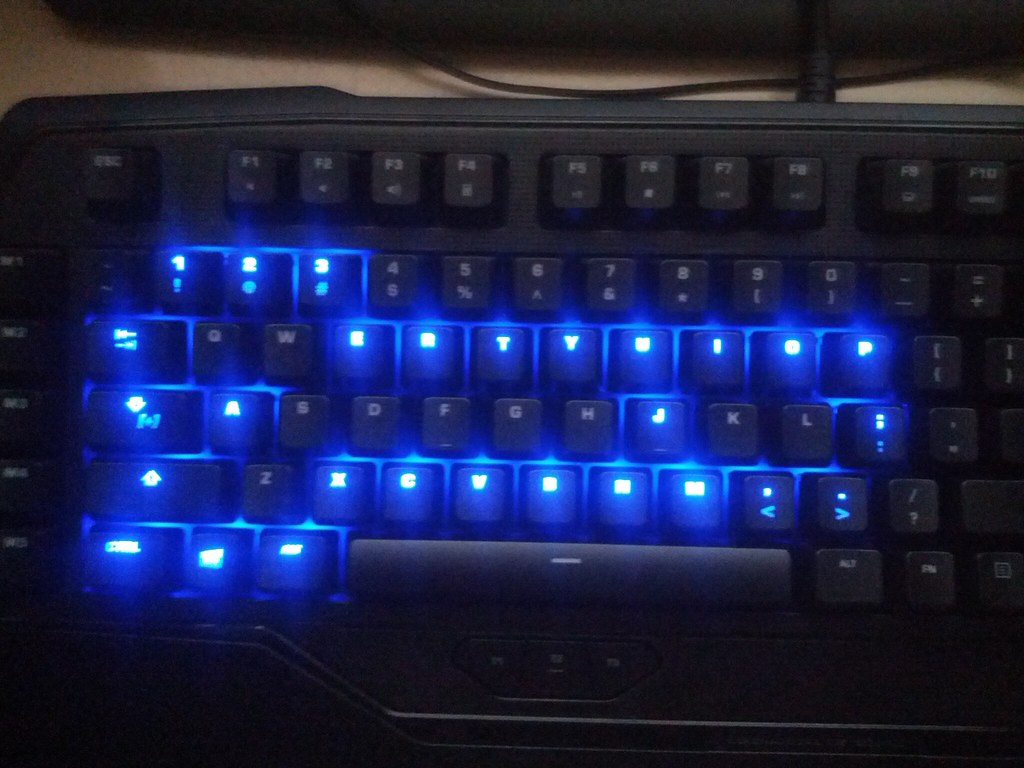 A dedicated gaming keyboard is something that can completely change your gaming experience like a gaming desk. It is one of the best accessories a gaming enthusiast can own. But, the problem with owning a gaming keyboard is what to buy and what not to? To solve this confusion and help you choose the best gaming keyboard, we have put together a list of best products.
A keyboard is one of the most important accessories for anyone with regular interaction with PCs. It is one of the first ways you interact with your PC, and thus it can completely change the way you interact.
In the article, you will find some of the best keyboards which you can buy. Whether you want a speedy keypress for a fast game or you want to take your gaming experience a notch up, we are here to help.
The keyboards which we have listed in the article are some of the best in class. These products are selected according to their various aspects like features and pricing.
Best Gaming Keyboards Are:
Corsair Gaming K95 RGB Platinum Keyboard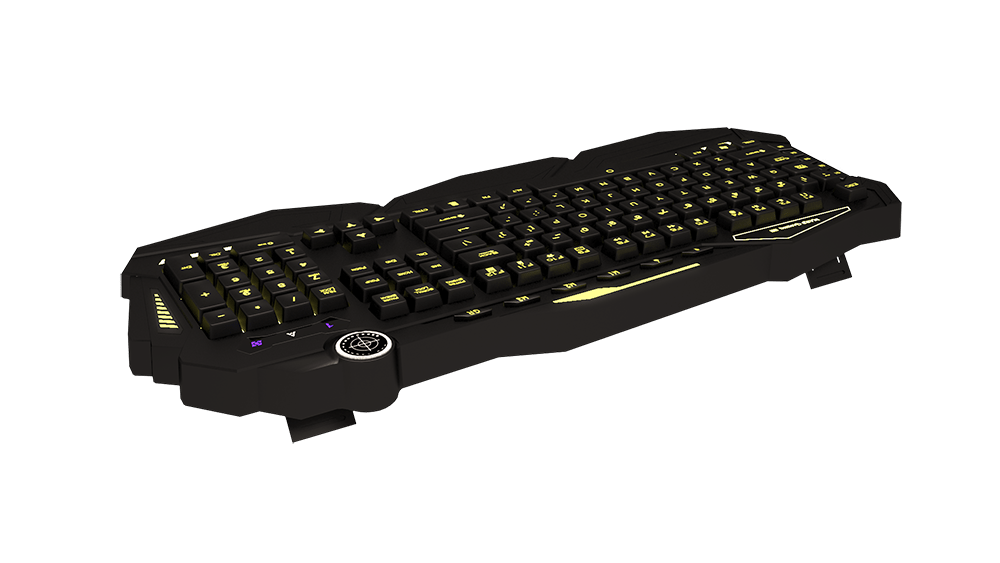 Corsair K95 is a product which you will love if you need the best of the best. Its superb build quality, extra set of keycaps, and great media & shortcut keys make it one of the best gaming keyboards.
One thing to keep in mind when going for this keyboard is that it is quite big in size compared to normal keyboards. Its size is something that will need some extra space on your gaming desk to fit it.
This keyboard being big may not be much of a problem as it has everything which you may want in a gaming keyboard.
Its features include devoted media controls, USB passthrough, metal volume wheel, RGB lighting, and textured keycaps for WASD keys. These features of this keyboard make it the best gaming keyboard you can buy.
When it comes to comfort, this keyboard is again the best, as it comes with a detachable wrist pad. Its rubber wrist pad is magnetic, which makes it super easy to use. This keyboard also has contrasting textures with two sides offering a smooth and rough side. The slides are switchable easily, as all you need to do is flip it.
Another good thing about this keyboard is that it has an excellent key response along with a decent spread of keys. Its spread of keys makes it comfortable for all hand sizes. The keys on this keyboard have dimples that let you rest your fingers. This feature may seem basic, but it shows that this keyboard being high notch also focuses on the basics. All these features of this keyboard make it the best gaming keyboard to own.
HyperX Alloy Elite RGB Gaming Keyboard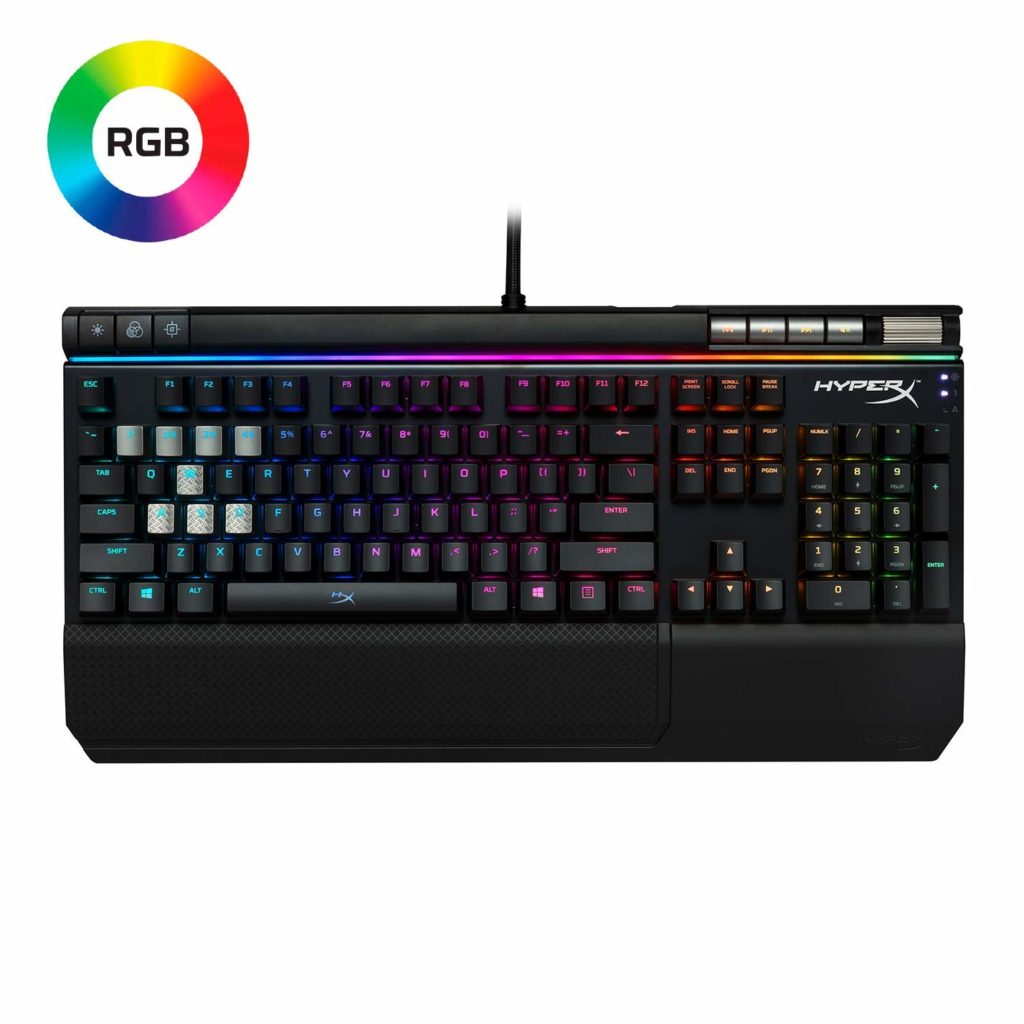 If we explain in short, it is a gaming keyboard with extra flash and features. It is also one of the best keyboards you can get in the budget. This keyboard lit up, packing up to 16.9 million colors, and also offers all the features a person may want in a gaming keyboard.
You can get this keyboard in multiple colors like cherry MX Brown, red and blue. One thing that makes it look a bit lacking behind is that it does not have a dedicated macro column, but its price makes up. Another good thing about this keyboard is its built quality and durable design, making it stand out.
Features of this keyboard include a dedicated media controls, a detachable wrist-rest, USB pass-through song with RGB lighting. This keyboard is a product that doesn't leave out anything when it comes to features.
Some more features of this keyboard are WASD keys, silver keycaps, and an N-Key rollover. These features of this product make it the best gaming keyboard you can get in the budget.
Razer Cynosa Chroma Keyboard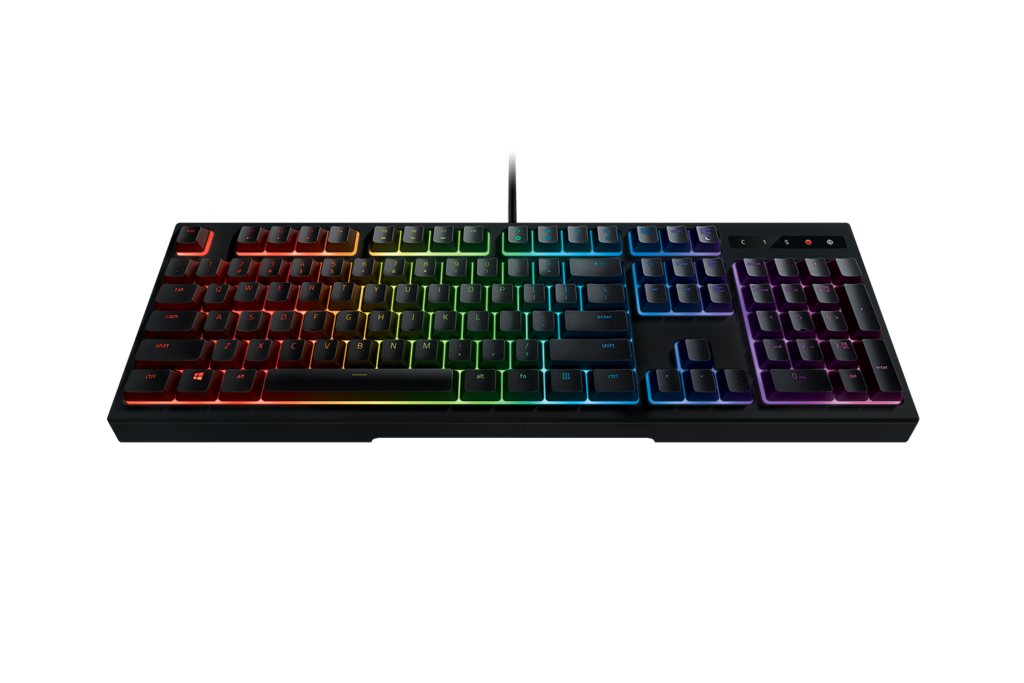 Are you a membrane enthusiast? If yes, then this is the best gaming keyboard you can get. What makes it different is that if mecha-membrane keys are not something for you, then this keyboard with full membrane keys is perfect for you.
This keyboard, with a price tag of $60, is one of the best membrane keyboards which you can own in the budget. One downside of this keyboard is that it lacks features like a wrist rest and dedicated media controls, which are common these days. But, one cool thing about this keyboard is that it has Extensive Razer RGB lighting, which you can program per key or zones.
The build quality of this keyboard is decent with solid quality without frills. All these features make it the best gaming keyboard in the membrane keyboards section.
Logitech K840
This keyboard is the best option you can get if you want a wallet-friendly product. The Romer-G switch in this keyboard is the thing that gives this product a magical appeal. This keyboard was basically designed for Logitech's high-end Boards. Another thing about this keyboard is that its design is done in collaboration with the switch giant Omron, thus expecting a quality product.
It is an overall good product from the brand like Logitech with its Romer-G technology on offer. However, this keyboard lacks features like RGB lighting and USB pass-through. Its keys are also a bit fragile with printed letters that may wear over time.
Asus ROG Strix Scope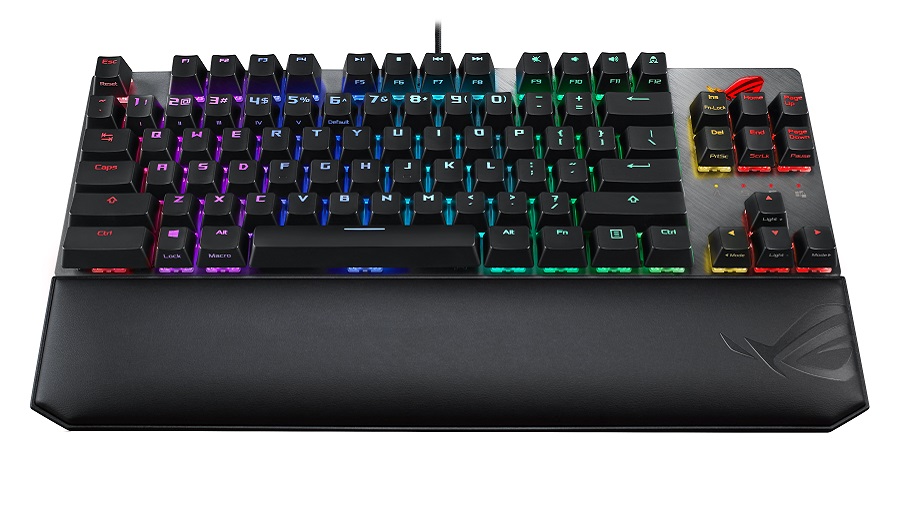 It is the best gaming keyboard for FPS lovers. For this keyboard, you can say that it is a product made for function over form. It comes with a typical array of lights, but one good thing is it has a solid aluminum plate, which makes it a durable product.
This product is a durable, solid build and reliable product that functions exactly as advertised without much unnecessary fuss. One cool feature about this is that it is available in a full macro customization mode.
The compact design of this product makes it easy for you to reach keys easily. This makes it the best gaming keyboard in terms of the comfort of key pressing.
Kinesis Freestyle Edge RGB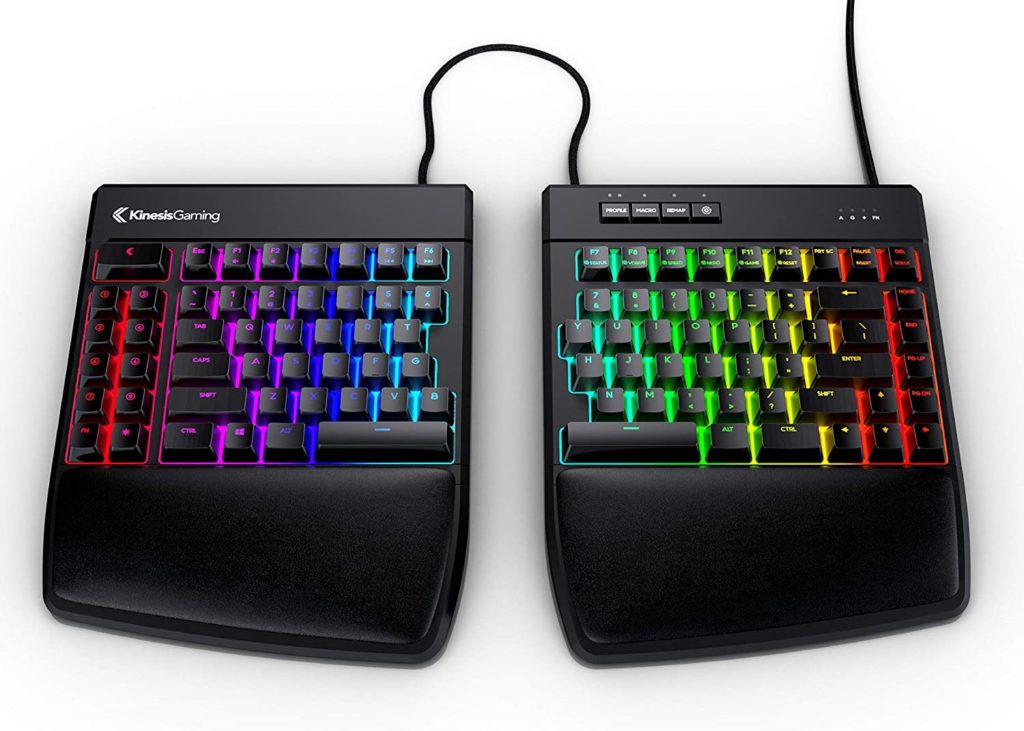 When it comes to customization and ergonomics, this is the best keyboard. This keyboard is the upgraded version of the RGB model from Kinesis with improvements. Like its predecessor, this keyboard comes in split design to help you reduce your back, shoulder, and neck pain.
The split design of this gaming keyboard lets you put a stick or HOTAS in the gap, making it easy for you to play the game. The cable which connects the two keyboards can be adjusted if you like to lower the space between the split parts.
This keyboard is greatly customizable with features like onboard storage space for user profiles of up to 9 people. These features make it the best gaming keyboard when it comes to customization. Another cool thing is that It is fully programmable without the need for any special software which allows you to customize every key.
Razer Huntsman Elite Gaming Keyboard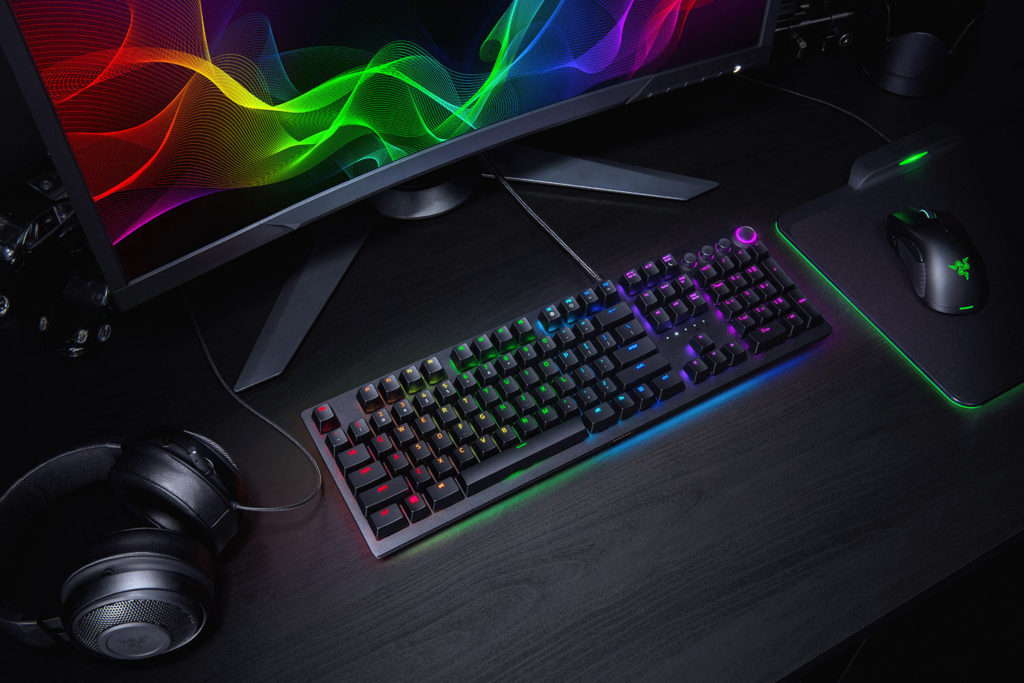 It is the best keyboard you can get to actuate at the speed of light. These keyboards are the only ones that have optomechanical switches that are one of the most technologically interesting.
The optomechanical technology of this keyboard is what makes it different from others. The optomechanical technology actuates by a beam of light that goes through the switch when the person presses the key. This helps in almost instant actuation.
Another good thing about this keyboard is that the technology used in this keyboard makes it twice durable as the keyboard using metal contacts. This keyboard's other features are detachable wrist support, which is magnetic, dedicated media controls, multifunction dial, and 16.8 million RGB lighting. All these features of this product make it the best gaming keyboard with optomechanical technology.
This is what we can say is a truly stacked gaming keyboard. The thing with this keyboard is its price, but if you have bucks to spend on the product, you must get it for your gaming experience.
This keyboard is now also available with the Opto-linear switch if optomechanical is not your thing. The Opto-linear version keeps the lasers but doesn't have the clicky feedback of optomechanical switch.
You can also get the mini version of this keyboard if you don't want a full-scale version. But, we do not recommend it as it is not a practical option for daily gaming needs.
Conclusion
The keyboards which we have put together on the list are some of the best gaming keyboards you can get. These products have been listed in the article according to their features like RGB lighting, Compatibility by USB pass-through, and more.
While listing these gaming keyboards, we have also kept the pricing in mind to help you get the best in the budget. The gaming keyboards are also the best if comfort is also a need for you, along with other features.
What do you think about gaming keyboards? Please drop your reviews in the comment box.