Best Animal Games Online To Play On Android Devices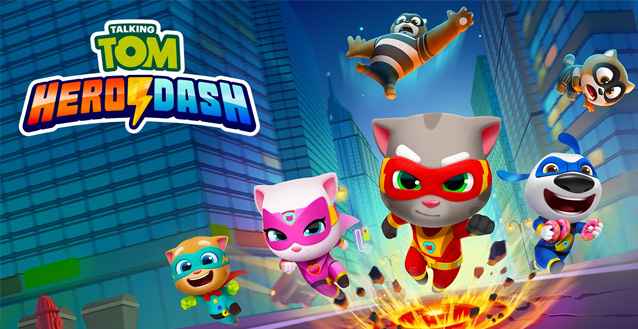 Animals are one of the kid's favorite characters on gaming platforms and can easily replace human characters. If you are looking for some great animal games online to play with your kids, then you are at the right place.
In this list, we have included various types of games with the animal cast. These best animal games for kids do not involve using any strategic thinking skills. Let's check them out.
Best Animal Games Online:
Below we have included different animal and simulation games that are perfect for playing with family and are also perfect for relaxing.
Animal Crossing: Pocket Camp
Pocket Camp is one of the best animal crossing games from Nintendo's on mobile. This game has many elements of the classic Animal Crossing game along with other features.
In this game, you have to create campsites for animals, help them, and also craft stuff. Pocket Camp also features an element where friends can share gifts. Although the game offers a pretty straightforward game experience, the game's slow speed can be a turnoff to some people.
Crossy Road
Crossy road is the modern age version of Frogger. The players have to guide a chicken who is crossing streams, roads, and any small obstacles that come in the way. The player aims to keep moving forward without falling into the water or being run over by cats. You will find tons of unlockable characters in the game, along with some classic Disney animals in the Disney version of the game. Crossy Road is one of the best family-friendly animal games for kids online, which can even be enjoyed on android Tv now.
Farming Simulator 20
This is hands down, one of the best animal simulator games for kids online. This game offers many farming activities like harvesting and growing crops and breeding, raising, and caring for farm animals. This game revolves around realism and features more than 100 vehicles with average graphics. The animals have smaller mechanics; however, you will see enough game elements to justify this is the best animal game. The only bad thing is that this game is paid at $5.99 and also comes with some upgrades.
Hay Day
Hay Day game is developed by Supercell, the one who developed Clash Royale and Clash of Clans. This animal farming game is similar to FarmVille. You have to tend animals, plant crops, and make various products from the money earned. This is a simple farming game that is perfect for spending some relaxing time at home. If you like to play complicated games involving strategy and planning, you should play Farming Simulator 18.
Ice Age Village
If your kid loves Ice Age movies, then surprise them with this super fun animal game, Ice Age Village. This is one of the best animal simulator games for kids that you will find online. This Disney game features multiple Ice Age franchise characters and is like city building sim. The player has to bring some animals and build families. Make sure that every animal is given a place to stay, and meanwhile, you can play extra mini-games and win rewards.
My Tamagotchi Forever
This game is a remake of a popular toy of the 1990s. In My Tamagotchi Forever, you have to take care of animals by feeding, raising, cleaning, and playing with them. This game features a lot of mini-games sling with various other tasks that will keep you engaged. The fun part is that the game is also available in AR mode to explore the Tamagotchi world. There are plenty of other animal simulator games online like Pou.
Rodeo Stampede
Rodeo Stampede is the child of Yodo1 Games, where you can collect different animals in the game. After each stampede, new animals are added to the zoo; your mission is to collect them all. During a stampede, you have to ride an animal and watch for any obstacles in your way. Players can also lasso the animals to prevent them from running away during a stampede. The game offers an exciting little runner experience. Because of the added element collection feature, you would want to0 to keep playing this game all over again.
Super Phantom Cat 2
This is another gaming platform popular for cat games. Super Phantom Cat 2 is a traditional version of Hooky Crook. It has a 2D format side-scroller, and you have to jump on bad guys and avoid obstacles that come in your way to complete the levels. A lot of elements of the game are similar to what you might have seen earlier on other gaming platforms. This is a family-friendly game that has tons of content to keep you entertained. You cannot go wrong with this animal game.
Talking Tom games
Talking game is the first original of all animal games online. The series has now expanded into a lot of different games. You can find My talking Tom 1 and 2 and Talking Tom Gold Rush. Talking Angela and Talking Ginger are the other two most popular characters after Talking Tom. These animal games are perfect for small kids as they do not offer a deep gaming experience but can cover several genres at the same time.
WildCraft
Wildcraft is like a diamond in the pool of animal games online. This game offers true RPG adventure along with other simulation elements. The game starts with you as a fox, wolf, lynx, and many other wild animals. Players have to raise a family by fighting several threats and surviving the difficult elements.
Although this is not the kind of game that will blow off your mind with super mechanics, it is something that you will not find on any other platforms. This is a decent kid-friendly game.
Final Words:
Animal games are among the most loved games by kids. There are hundreds of animal games online, but not all of them are quite enjoyable. The list mentioned above includes some of the top animal games, with unique and fun elements that keep you engaged. If you think we have missed any of the great animal games, do let us know in the comments below.