Everything About Arma 4 Release Date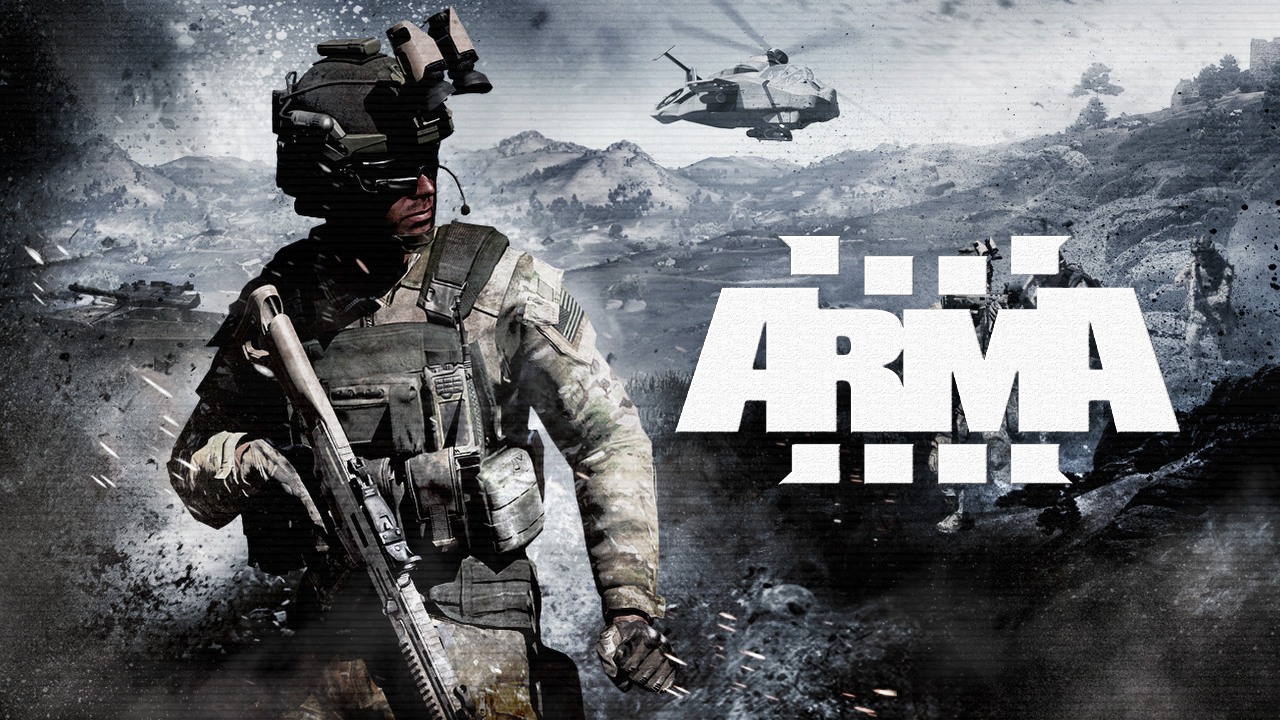 Continue reading to learn about potential Arma 4 release dates, the availability of Arma Reforger, as well as everything else we currently know about Arma 4.
If you're here to learn more about " ARMA 4 " then continue reading!
Bohemia Interactive is the developer and publisher of the Arma (also stylized as ArmA) video game franchise. The series' debut game, Arma: Armed Assault, came out in 2006, and its most recent instalment was released in 2022. In the Arma series, there have only been 3 primary titles—Arma 1, Arma 2, as well as Arma 3—and every other game has been a DLC addition. Arma III received an incredible 14 DLC expansions.
On May 17, 2022, Bohemia Interactive released a significant Arma 4 announcement. They launched Arma Reforger, a new Arma game built on their brand-new Enfusion Engine, in addition to their announcement confirming Arma 4. Reforger will be covered in detail later on in this post, along with all we have learned about it.
Release date for Arma 4
The latest core Arma game was launched back in 2013, and even though Bohemia has offered Arma 3 a tonne of DLC expansions, the game is now getting stale. The next Arma game is now being developed, according to reports from the centre. Fans have recently begun requesting Arma 4, and it appears that Bohemia has heard them.
Bohemia Interactive has not yet made a release date announcement for Arma 4. They just announced that Arma 4 is presently in development and that the long wait for the following Arma game is finally set to end on May 17, 2022.
However, it's possible to assume that Arma 4 won't be released until around 2024. As soon as the Arma 4 date of release is officially announced, we'll update this article.
Read More –Dragon Ball Xenoverse 3: Unleashing Time-Bending Battles and Limitless Potential"
Reforger Arma
On the same day that it showed that Arma 4 had begun development, Bohemia Interactive also published the Arma Reforger. The new Enfusion engine from Bohemia, which replaced the Real Virtuality engine that was used to create the first three core Arma games, was utilized to create Arma Reforger. In essence, the new Enfusion Engine's capabilities are being tested with Reforger.
Here is the game's trailer for your viewing pleasure.
 The setting of the game is the fictitious island of Everon, which appears to have drawn inspiration from Czechoslovakia. The game's timeline is based on imagined 1980s events in which the United States and the Soviet Union battled one another. The game transports you to a time with outdated military tools, gear, and weapons. Reforger's release provides us with some indications of what Arma 4 might look like.
Multiplayer Game Modes for Arma Reforger
Conflict: To get the strategic points & cooperate to hold them, two teams enter the battlefield.

Game master: With this mode, you direct the course of the conflict, design objectives, or accept challenges put forth by other players.
Players can modify the Reforger utilising exactly the same resources that were used in its development using the Workbench, and these modifications are able to be shared on Bohemian Interactive's integrated repository service (Workshop), which can be downloaded and utilised by players on both PCs and consoles.
 Reforger will receive an aggregate of three significant updates from Bohemia, each of which will add new artillery, weapons, and features. The Arma series' future can be shaped by the developers' willingness to listen to the community's opinions and take recommendations to improve the game. From the series' previous technology to its new technology, Reforger will serve as a bridge.
You may play Arma Reforger right now in early access after purchasing it from Steam. After purchasing the game from the Xbox Games Store, it may also be playable on an Xbox Series X or S.
Trailer for Arma 4
Bohemia hasn't published a teaser or announcement video for their upcoming big game, yet they have put out a Road to Arma 4 trailer, which we've included below for your viewing pleasure.
The teaser includes some vintage footage from earlier Arma games to demonstrate how far the series has advanced. The Arma 4 logo appears towards the conclusion of the trailer. Naturally, we'll be among the first to provide a link to the actual Arma 4 trailer when it's released.
Video Game Arma 4
Infantry combat has been a primary component of the Arma franchise, while there is no reason to think that Bohemia will deviate from these core gameplay elements. Similar to that, Arma 4 will also have vehicular and aerial combat.
However, it will be intriguing to see where Bohemia Interactive chooses to set its upcoming Arma game. Though these are simply conjectures and we can never be sure if Bohemia is aiming to give us all a surprise, it is likely that the location won't be extremely far from any European countries.
As of right now, we don't have any reliable or official information about what the game's gameplay components might be. Even so, we've kept an open eye and ear, and if we come across any information, we'll post it here.
Platforms for Arma 4
Only PCs have been used to produce any of the previous Arma games due to the sheer volume of controls. Simply put, there aren't enough buttons on a game for the console's controller to perform every technique and stance in the game.
However, we are aware that the most recent Arma game, Arma Reforger, has been made available for the Xbox & is meant to serve as a bridge towards Arma 4. The first major Arma game may also be released on consoles if everything works well and users don't encounter any issues or gameplay barriers.
Having stated that Reforger lets us know it is available for Xbox as well. Bohemia is testing out an Arma game on consoles. If all goes smoothly and people appear to be welcoming Arma on their consoles, there's a potential that we'll soon be playing the first Arma game with crossplay compatibility.
System Requirements for Arma 4System Requirements for Arma 4
We can reasonably assume the minimum and suggested system requirements for Bohemia's most anticipated game, Arma game 4, even though the developers have not made any official statements about them. We know that the game is currently under development on the recently released Enfusion Engine.
Arma 3 Rumours
Information about Arma Reforger & Arma 4 had been actively leaked by a prospective leaker who goes by the name Biostiel. Tweets revealing shots belonging to the Arma Reforger as well as other information regarding Arma 4 were among the first leaks to appear in January 2021.
Enfusion is not prepared for a major Arma game, Reforged serves as a testbed, sample, Biostiel wrote in a tweet that has since been deleted. The main entry will take years.
Bohemia has said that Arma Reforged is going to act as a test platform towards the recently released Enfusion Engine in order to evaluate its capabilities and gather feedback via the Arma community, confirming what Biostiel had previously claimed.
It will prepare the path for Arma game and seem to have fulfilled Biostiel's prediction. The tweet also makes reference to the major entry being years away, giving a clue that Arma 4 might not be coming soon.
The leaker's Twitter account is no longer active, and there aren't any other prospective data miners that could uncover more information regarding the upcoming Arma game. We will inform you immediately as we have access to something important. Click here to view the screenshots from the Twitter discussion.
Read More –List Of The Best DNF Duel Characters
CONCLUSION
In conclusion, the article has attempted to give you information about "ARMA 4". I hope the language in this post is clear and understandable. 
Frequently Asked Questions
Q1) Will Arma four be released?
Ans. Yes, Bohemia said on May 17, 2022, that their crew is busy dated Arma 4, the upcoming primary Arma game. They also published Arma Reforger as a sample game for evaluating their new Enfusion Engine along with this announcement.
Q2) Will Arma 4 be released on consoles?
Ans. Console versions of Arma 4 may be forthcoming. If all goes according to plan with Arma Reforger, Arma 4 will undoubtedly be released on consoles as well. Arma Reforger was the very first Arma game that was launched on a platform.
Q3) What size is Arma Reforger in GB?
Ans. You must have at least 20 GB of free storage on your PC in order to install Arma Reforger. These are the verified, official numbers that you may find on Steam.