How To Play Smash Karts Unblocked ?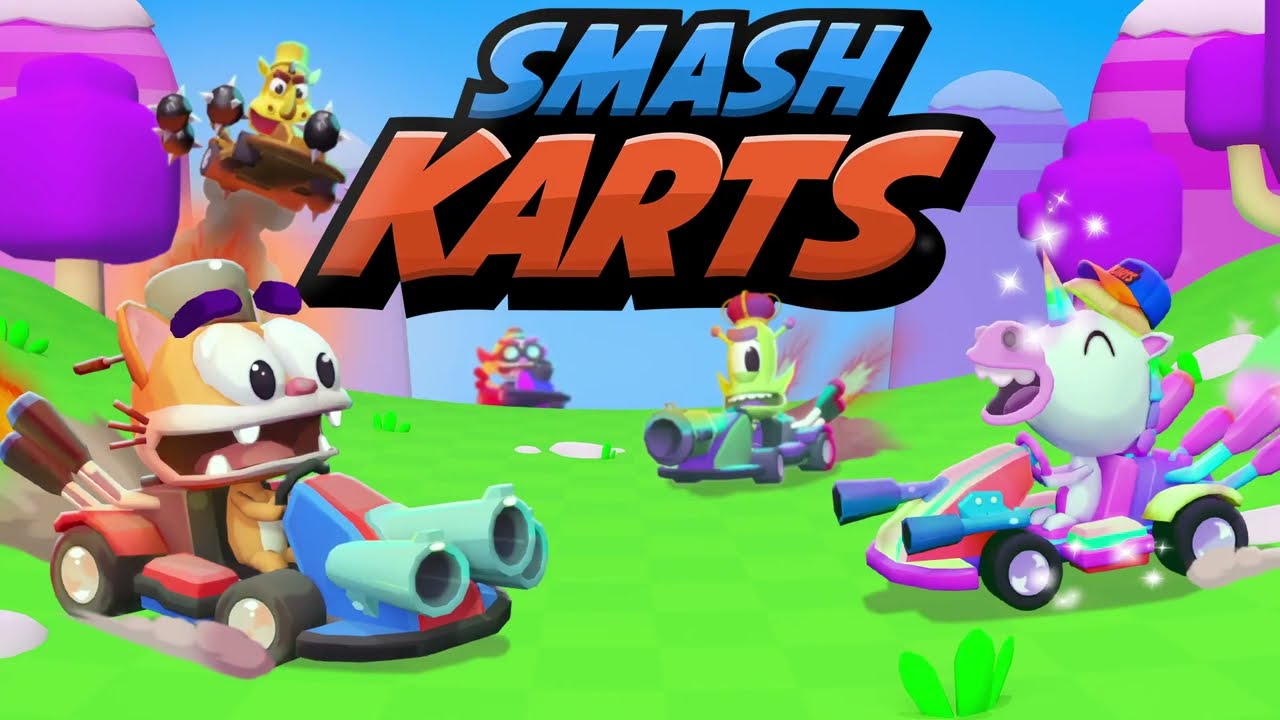 Smash Karts Unblocked is a fast-paced multiplayer online game where players compete in high-speed kart races while battling each other with various weapons and power-ups. The game features a colourful and cartoonish aesthetic with a variety of maps and game modes to choose from. Players can customize their karts with different skins and accessories and progress through the game's ranking system to unlock new content. With its addictively fun gameplay and emphasis on player skill, Smash Carts has quickly become a popular choice among fans of online multiplayer games.
Features of Smash Karts Unblocked
Smash Karts Unblocked offers many of the same features as the original game, including:
Fast-paced kart racing with up to eight players in real-time online multiplayer matches.
A variety of maps to race on, each with its unique layout and hazards.
Different game modes, including free-for-all and team-based matches.
An array of weapons and power-ups, such as missiles, mines, and speed boosts, to use against opponents.
Customizable karts with a variety of skins and accessories to unlock and use.
A ranking system that allows players to progress through different tiers and unlock new content as they play.
Cross-platform compatibility allows players on different devices to play together seamlessly.
A simple and intuitive control scheme that makes the game easy to pick up and play.
Regular updates and new content keep the game fresh and exciting for players.
Platforms where you can play smash karts
Smash Karts can be played on several platforms, including:
Web browsers: The game can be played directly on popular web browsers like Google Chrome, Mozilla Firefox, and Safari without requiring any downloads or installations.
PC: The game can be downloaded and played via the Steam platform on Windows and Mac computers.
Mobile devices: The game is available to download and play on iOS and Android devices through the App Store and Google Play Store, respectively.
Consoles: As of now, Smash Karts is unavailable on consoles, but it may be released on platforms like Xbox and PlayStation.
Here's a step-by-step guide on how to play Smash Karts Unblocked:
Choose your platform: As mentioned earlier, Smash Karts crazy games can be played on web browsers, PC, and mobile devices. Select the platform you want to use to play the game.
Launch the game: If you're playing on a web browser, visit the official website of Smash Karts and click on the "Play Now" button. For PC and mobile devices, download and install the game from the appropriate platform or app store.
Customize your kart: Once the game is launched, you can customize your kart with different skins and accessories. This can be done from the main menu.
Choose a game mode: Select a game mode from the available options. Smash Carts offers different game modes, including free-for-all, team deathmatch, and capture the flag.
Start racing: Once you've selected your game mode, the game will start, and you'll be placed on a map with other players. Use the arrow keys or WASD keys to move your kart, and press the spacebar to use weapons and power-ups against your opponents.
Complete objectives: In some game modes, you may need to complete specific objectives to win, such as capturing the flag or eliminating all the opposing players.
Progress through the game: As you play more matches, you'll earn experience points and unlock new content, such as skins, accessories, and karts.
Overall, Smash Carts is an easy-to-learn game with fast-paced and exciting gameplay. The more you play, the more skilled you'll become, making it even more fun and addictive.
FAQS
Here are some frequently asked questions (FAQs) about Smash Karts Unblocked:
Is Smash Karts free to play?
Smash Carts is free to play on web browsers and mobile devices. However, the PC version on Steam may require a one-time purchase.
Can I play Smash Carts with my friends?
Yes, Smash Karts crazy games offer real-time online multiplayer matches with up to eight players. You can invite your friends to join your game or join public matches with other players.
What are the system requirements to play Smash Carts on PC?
The minimum system requirements for Smash Carts on PC are:
OS: Windows 7 or later (64-bit)
Processor: Intel Core i3 2.4 GHz or equivalent
Memory: 4 GB RAM
Graphics: Intel HD Graphics 5000 or better
Storage: 500 MB available space
Additional Notes: An Internet connection is required for online play.
Can I play Smash Carts offline?
No, Smash Carts is an online multiplayer game, so an internet connection is required to play.
Is cross-platform play available on Unblocked Smash Karts?
Smash Karts offers cross-platform play, meaning players on different devices can play together seamlessly.
Is there a single-player mode in Smash Karts?
No, Smash Karts is designed as a multiplayer game and does not offer a single-player mode.
How can I report a bug or issue with Smash Carts?
If you encounter a bug or issue with Smash Karts, you can report it to the developers by contacting them through their official website or social media channels.