11 Best Simulation Games For Android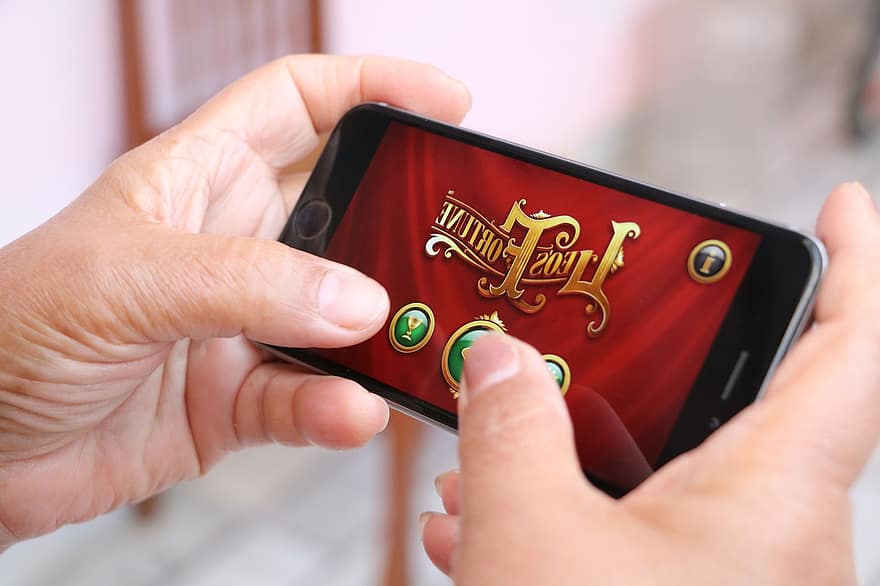 Have you ever tried a simulation game? Simulation is a sort of game genre that gives real-world experience. It is like working in your office or home, visiting places, driving a car to make money, etc. While this kind of game gives many thrilling experiences, people of all ages choose to play these games. But, if you want to try out some interesting simulation games for Android then you are in the right place. In this article, we have shared the list of best simulation games for Android below. 
This has been a big jump for simulation games, while comparing with the other outstanding mobile game development platforms, such as Unity and other big companies. Developers have run the extra mile to achieve and developed simulation games with multiple narratives and ultra-realistic plots for an amazing gaming experience.
Best Simulation Games for Android
Here, you will see the best simulation games, which are totally free to use and download. Here, you can get many adventurous and challenging simulation games that can help you enjoy your free time and relaxation. 
Taxi Game Free 
Taxi or car driving games are forever enjoyable to throw away your pressure. This game free is one of the common featured driving games with its breathtaking graphics and perfect gameplay. It gives wonderful areas with plenty of car options and various tasks to complete while you enjoy driving.
Features:-
There are plenty of car choices and can be upgraded as you level up.
Gives completely functional road maps to help your driving objectives and important duties.
Comes in full 3D experience with a full in-game environment.
You can play taxi driving games, both online and offline.
Enhance both the old and latest smartphones to give you the best gaming experience.
Flight Pilot Simulator 3D Free
It is one of the best flying games Flight Pilot Simulator 3D Free. This game comes with very impressive graphics and perfect gameplay. It gives exciting racing events and several tasks to complete, both online or offline. This game supports almost all android phones and can be played with various different controllers.
Features:-
This game gives you a very easy, legless, and compact controller while you play.
It allows a completely functional controller and the flight experience that will make you a pro pilot in the game.
It comes with plenty of realistic options for planes that you can choose in the game.
Improved with data saving technology and uses a very little volume of mobile data when you play online.
Combined with plenty of challenging tasks and interesting missions, as you eventually proceed to the higher levels.
Bus Simulator
Bus simulator driving games are always very challenging and exciting to manage. This game is amongst fewer free games with updated graphics and bonus features. It is combined with several missions and interesting tasks. The online user ranking makes it more exciting to play.
Features
Gives a realistic background and road maps for the best experience.
It allows you more than 15 varieties of buses to pick and play as you like.
Provided with different gameplay areas and locations, such as rural areas, mountains, cities, deserts, etc.
Accident effects and customizable climate conditions.
It is a 3D game; it gives marvelous graphics, nice interior design, and animated people.
Bus Game Free
Want to try another bus game? Then join the Bus Game Free, it is one of the best-played simulation android games. It is very addictive and interesting. You can drive across the huge city where you have to see if the traffic rules are maintained or if you are crashing other people and vehicles. 
Features
Excellent graphics and 3D video feature.
Gives an interesting and motivating music background.
It is an offline game; you can enjoy it anytime, anywhere.
In the big city, you will see a number of routes to travel.
Gives smooth control across the bus's driving operator.
Taxi Sim
If you like to feel the virtual taxi, then Taxi Sim is best for you. It is one of the famous taxi driving android simulation games. It gives a large number of town routes for travel. You can carry people and enjoy traveling to the town. It is very exciting and addictive too.
Features
It gives the most lovely cities like London, New York, Moscow, etc. to travel.
You can play this game with friends to activate the multiplayer game mode.
Gives impressive sound quality and graphics.
You can pick taxis from a bunch of cars from many countries.
Gives you easy and smooth control over the cars.
Bridge construction simulator
Do you want to feel a virtual engineering experience? Then give a try to the Bridge construction simulator. It is another excellent Android simulation play. This game is simple to play at the starting after that; it starts a difficult level after a while. In this game, you are a constructor or builder who has to build a bridge in several cities, valleys, mountains, etc. Puzzles are also provided for various levels in this game.
Features
Satisfying music and visual effects.
It offers a good number of places to construct bridges.
Comes with plenty of levels both easier and harder for you.
You will get lots of interesting puzzles to work on.
Adds striking special effects.
Unlimited undo and hints.
Fallout shelter
The fallout shelter is another marvelous simulation game. It is a really challenging and exciting game with physics and marvelous HD video quality. It is like a building game. You can enjoy a number of challenging levels, advantages, survival loots, and more. 
Features
Gives tons of interesting gameplay.
The exciting sound system that matches the game well.
Includes entertaining visual effects and physics.
Here, you have to create and protect your safe from being robbed.
A fabulous environment of Wasteland to search.
Provides the experience of an amazing game.
Goat Simulator
Goat Simulator will be a great option for you if you want to feel a simulation game with the essence of an old school arcade play. It is a simulator game that is very much addictive and challenging. First, it appears very easy after that it keeps on getting difficult level after level. You can have a look at its features below.
Features
For privacy and security, you have to be 13 years old or above to play this game.
Gives excellent sound quality and visual effects.
Marvelous in-game physics.
Comes with lots of interesting gameplay and levels.
Multifunctional choices to pick game modes.
Just Drive Simulator
If you love to experience a wide range of virtual life, then play Just Drive simulator. It is actually a wonderful simulation game you can find in the Play Store for free. It includes a handful of stunning features and functions. There are lots of vehicles, like cars, trucks, bikes, and so on for you. Let's see what's more it will provide.
Features
It gives you over 20 types of vehicles to use.
You can travel to several places like the casino and more.
Customize your vehicles.
Pleasant music and sound effects.
Stunning visual effects with realistic physics and graphics.
Wild Panther Sim 3D
Check out the Wild Panther Sim; it is one of the famous jungles simulation, exciting and adventurous games. It is about a black panther's family. In this game, you have to fight with many animals to protect your family, and also you have to raise a member of the family. You can travel through the beautiful surroundings of the forest and jungle. 
Features
Gives you stunning 3D visual effects and physics.
It is about saving and raising a black panther's family.
Customize the size, color, and other options of the Panthers.
You can feel like a battle game as there are many animal fights.
The mysterious and exciting environment of a forest.
There are plenty of new stories and characters.
Euro Truck Evolution
By playing this game, you can become the ruler of the road. You can drive Trucks on the busy highways by playing the Euro Trucks Evolution game is just like the real truck drivers. There are plenty of trucks and other cars that you have to evade making any crash. And you have to follow all the traffic signs. Again, you can play the career mode when you want to make money by delivering items to other people.
Features
There are 20 types of cities where you can travel with your trucks.
You can pick trucks from 12 familiar and popular Truck Brands.
Realistic graphic weather effects and engine sounds.
Highways, countryside, roads, and other ways are really like the real-time one.
Each truck has specific with different interior layouts and functions.
Every time you make an accidental damage effect on the truck will appear.
Also Read: Curling Rules, Scoring, and Facts
Final Words
It might look complicated to find the best simulation games for Android. Do not worry we have mentioned the best simulator games above. And if you are searching for offline games, then you can try Bus Game Free. And for the best experience, you can play Taxi Game Free or Taxi sim 2016. So, hopefully, if you liked these best simulation games for Android, drop a comment below this section.