Best PS4 RPG Games of All Time to Get Lost In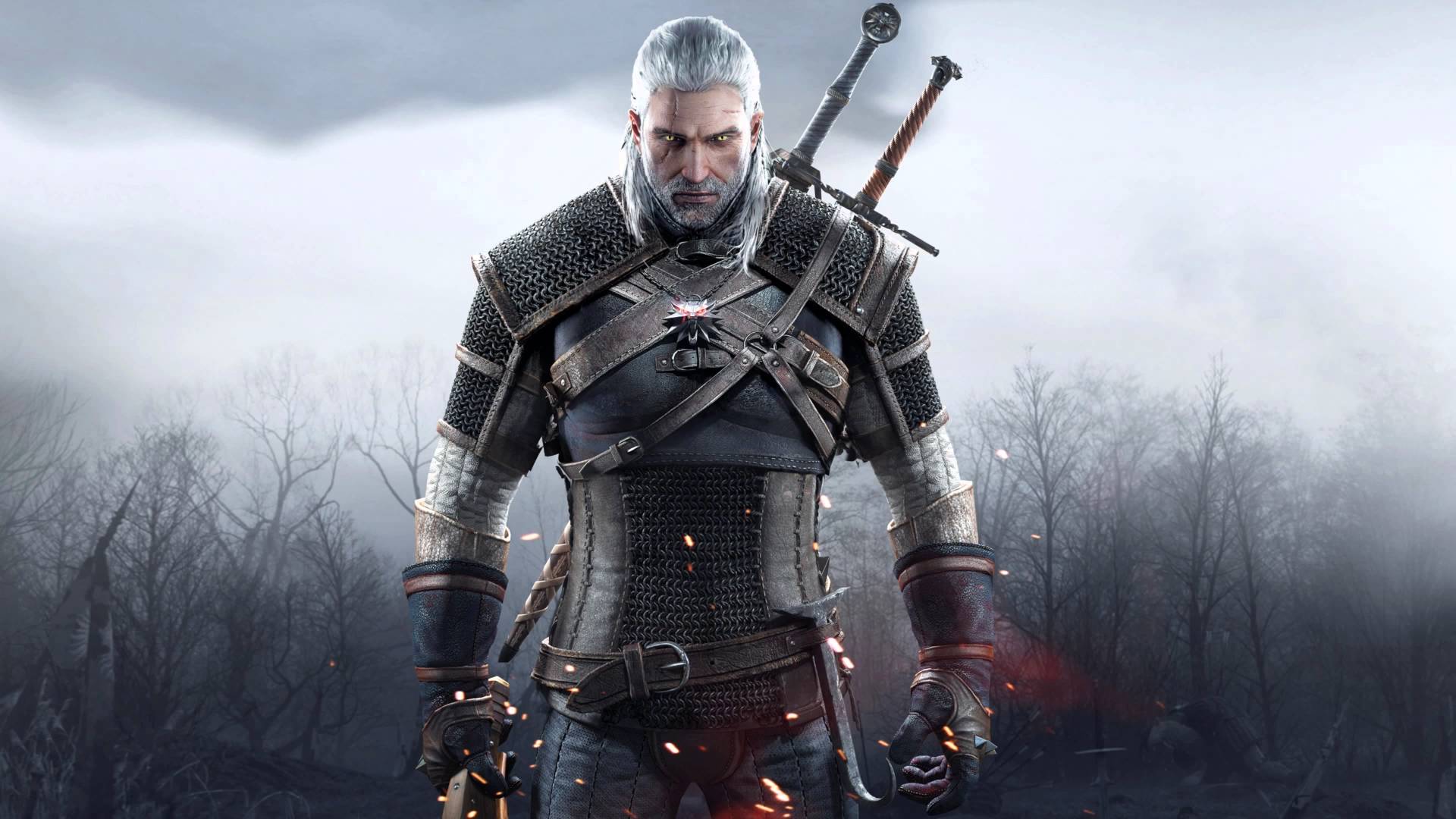 Who does not love entertaining role-playing games? These fascinating games are filled with a journey for players and are attached with some engaging and incredible storylines. When it comes to the PS4 RPG games, the list is broad, which can make it difficult for you to choose the right ones. So, we have rounded up a list of the best RPG games PS4 offers. 
Best PS4 RPG Games
If you are fed up with playing PS4 adventure games and looking for something different, then you should try the PS4 role-playing games. These games allow the users to assume the roles of characters present in a fictional setting. Role-playing games are an expansive genre with a wide range of games. Below mentioned are some of the best RPG games PS4 offers.
The Witcher 3: Wild Hunt
No RPG game can beat the charm of The Witcher 3: Wild Hunt. It is one of the best PS4 RPG games one can ever play. This game is vast, engaging, and enthralling. It takes you to a vast world that is a joy to explore. Moreover, the side missions in this game are as fun and engaging as the main campaign.
This game features a massive open-world environment which makes it more intimidating and more rewarding in the long run. The open landscapes take you to a world of combat and magic, led by fantastic characters and acting, which is enough to keep you hooked.
In this game, you play as a trained monster slayer, and you need to hunt down a wide range of exotic monsters, from supernatural predators to savage beasts. Moreover, you can invest your rewards to buy custom armor and upgrade your weapons.
Final Fantasy XIV Online: A Realm Reborn
Since its initial release in 2010, the game has improved a lot. The visual department of these role-playing series has been remarkably enhanced, with Eorzea's landscapes looking amazing in high-definition. This PS4 role-playing game features beautiful scenery from lush green forests to the amazing rebuilt city of Mor Dhona.
If you are a newbie, then it is one of the best RPG games PS4 offers. It has a more customizable heads-up display, which allows you to hide or resize the elements according to your fit. You can spend hours tweaking the setup of this amazing game and adjust it according to your playstyle.
The game allows you to explore a new adventure in Eorzea. It features new jobs, including dancer and gunbreaker. Moreover, it also has new playable races that are Hrothgar and Viera. One best thing about this role-playing game is that it lets you explore new cities like Elmore and The Crystarium.
Persona 5 Royal
It is not a typical Japanese role-playing game. When it was released in the year 2017, it was praised for its stylish adventure that included complicated themes with a wide range of colourful characters.
It is among the most popular PS4 RPG games that let you play as a teenage boy in the city of Japan. He is falsely accused of a serious crime and ends up with a serious criminal record. You need to make friends with other kids who have been spoiled over and screwed by evil adults.
Trust me; it is one of the best PS4 RPG games loaded with new characters, story depths, confidants, and new locations to explore. Moreover, you need to strengthen your abilities in your daily life and in the metaverse. This game is loaded with new challenges to discover the power and defy conventions.
Bloodborne
When it comes to the best RPG games PS4 offers, Bloodborne is a must on the list. This one is not only an engaging dance of dodges and encounters, which often push the limits of endurance and reflexes; it is also a thought-provoking and strategic experience which will keep you hooked.
You are allowed to create your personal story on your own terms as you explore different secrets and paths, as anything is possible in the perilous world of Bloodborne. The world of these engaging games is full of hidden meaning. You get rewards by careful examination and adequate effort.
If you love RPG horror games, then this is the best pick for you. It takes you on a journey of a horror-filled gothic city that is full of deranged creatures that lurk around every corner. In this game, you are armed with an amazing arsenal of weaponry, and you will have to use strategies in order to defeat the enemies.
Monster Hunter World: Iceborne
Though it is not entirely a new game in structure or feels as compared to the Monster Hunter World, it has a new story as large as the base of the game and a wide range of monsters to kill and wear like a cool celebrity tuxedo.
The story of this game is among the best PS4 role-playing games. It is as inconsequential and amusing as the original one. You will have to face monsters behaving erratically with the danger of new elder dragons. All you need to do is fight monsters and follow tracks to reach the target.
One of the best features of this game is that it contains bother Iceborne expansion and Monster Hunter. You get to explore sprawling locales with thriving ecosystems and undiscovered creatures. Moreover, you get to battle fearsome monsters in order to take the story forward and explore the mysteries of the new world.
Diablo III: Reaper of Souls
Though the occasional rainbows and saturated colours that were punctuated in the rendition of Sanctuary of Diablo III are pretty to look at, Reaper of Souls with charcoal shades and dreary landscapes make it one of the best PS4 RPG games.
When it comes to endless progressions of characters and loot, nothing can beat the charm of this game. It is an action RPG game that offers an infinite amount of stuff to do. This game is highly entertaining whether you are playing with your friends or killing the demons all on your own.
This role-playing game is a combination of the base of the Diablo III game and the expansion of Reaper of Souls. It includes five new character classes, including the witch doctor. It offers a randomized dungeon flooded with Clickers, Bloaters, and Stalkers. Trust me; this game will give you an amazing gaming experience you have never had.
Dragon Quest XI S: Echoes of an Elusive Age
It is possibly the best Dragon Quest XI game that has ever been made. The game features the best story elements and all other improvements, which makes it one of the best PS4 RPG games one can ever play. Sense of adventure is amazing in this game, but trust me, the characters will steal the show. Moreover, it is also attractive visually with a wide range of amazing landscapes to explore.
It is a traditional JRPG game that will give you the best gaming experience. This RPG game will allow you to unravel an epic mystery in an amazing and riveting way. It tells the story of a hunted hero and allows you to engage in classic battles with some modern twists. There is a wide range of JRPG PS4 games that will keep you hooked.
Dark Souls III
The first Dark Souls game depicts a world that is drifting towards an apocalypse. On the other hand, Dark Souls II shows a world spiralling directly into it. This one is a fierce game that dares you to take a step in the forward direction without knocking back, again and again. It features a bleak but beautiful world that is enthralling to explore and loaded with secrets.
This role-playing game features particle effects and dynamic lighting, which takes players to a dark fantasy world. It allows players to craft their unique gaming style. Moreover, it also lets players participate in diversified combat action.
Horizon: Zero Dawn
There is something special about the brand-new game world, which is dense with terrifyingly aggressive creatures, deep lore, and teasing questions that leave players to come again and again. Horizon Zero Dawn is one of the popular and best PS4 RPG games with a unique identity.
Combined with the amazingly flexible story and combat, it holds on unexpectedly amazing themes. The best strength of this game is the amazing mystery that it establishes right from the start. It immediately put the players in the shoes of Aloy, who is in a unique world full of dinosaur-like machines.
Final Fantasy XII: The Zodiac Age
The game features a refreshingly down-to-earth story that shows the struggles of different characters who are caught in a world of war and politics. Though the story is linear, the world is open and allows you to explore different portions of the map with a few restrictions. There are abundant rewards for explorers. The areas that look like dead often contain noteworthy treasures and also high-level enemies possibly looting the place.
The game features enhanced gameplay which gives you a smooth gaming experience. It has an improved levelling system to meet the preferences of players. Moreover, you get to fight with enemies and monsters in around 100 consecutive battles. The movie scenes and characters are remastered in HD, which makes the game more appealing.
Final Words
Role-playing games allow you to explore a world full of adventures and thrills. Most of the games allow you to customize the gameplay according to your liking. For a better gaming experience, you can play the best PS4 RPG games. Now play these amazing games and tell us about your favourite RPG game by dropping a comment.