Quick Solutions to the Hueneme Concord Error in MW2 and WZ2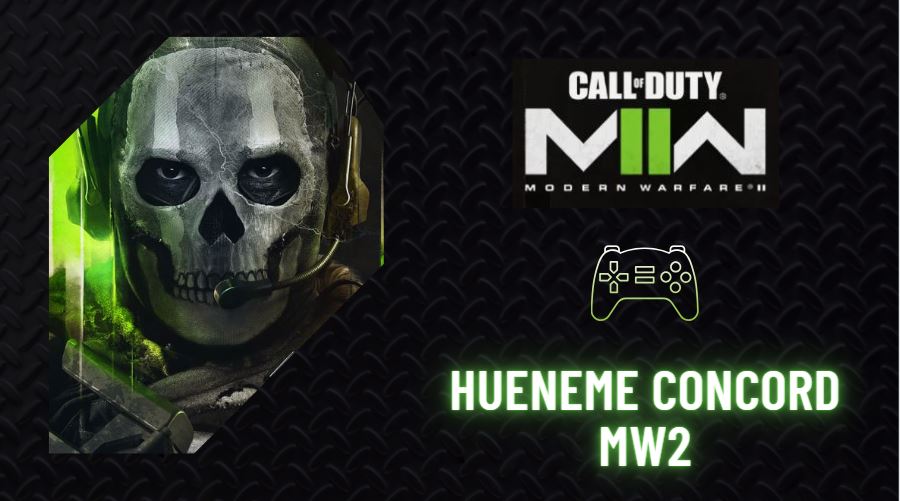 Hueneme Concord Error is shown when a player cannot connect to Warzone 2 or Modern Warfare 2. You may get this error if the game servers are down or your internet connection is shaky. There may be workarounds for this problem, but you should first check Activision's online status page to see if there are any current problems on their end.
Hueneme Concord Error: What Does It Mean?
This message indicates a connectivity problem in Call of Duty: Modern Warfare 2 and Warzone 2. You will notice "Connection Failed Networking is offline [Reason: HUENEME – CONCORD]" if your computer cannot communicate with the game servers. 
Hueneme-Repair Strategies Error in Connecting to Network in Modern Warfare 2 and Warzone 2
Trying to connect to the game and get the hueneme concord is annoying: Networking is an Offline error. Here are several ways to fix the problem and quickly get you back in action.
Maintain a constant online connection 
Checking that your internet connection is steady, fast, and interruption-free is the first step in fixing the hueneme concord issue. If you want faster download times and fewer interruptions, use a cable connection rather than Wi-Fi.
Reboot the router 
The MW2 Hueneme Concord Error may be fixed by performing a router reset.
Restarting your router might be a simple cure if you encounter this issue. Temporary problems with your internet connection may cause this error; restarting your router should fix the problem. Your router may be reset by unplugging it from power, giving it a few minutes to cool down, and then reconnecting it. By rebooting the router, your internet connection is reset and the issue will be resolved. If the issue persists after a router reboot, try playing the game again.
Inspect Call of Duty: World War II Patches
It's important to double-check the game's version number to make sure there are no outstanding upgrades that might introduce bugs. See below for details on how to check whether the game has been updated.
When using Battle.net, please remember to:
To get started, open the Battle.net program on your computer.

Open Call of Duty: Modern Warfare II.
Next to the "Play" button, you'll see a "Settings" symbol (a cogwheel).
Wait for the procedure to finish after selecting Check for Updates.
If a patch is out there, apply it.
Here's the Deal for Steam:
To access the Library, use the Steam client

Go to the left menu and choose "Call of Duty: Modern Warfare 2."
Steam will routinely check for updates and install them if necessary.
Select update if a newer version is available.
Once the update is finished, restart your computer for the changes to take effect.
delete all browsing history and cache (Windows only).
This may also be caused by corruption in temporary files. If deleting the game's temporary files does not solve the issue, try the next step.
One: Activate Windows by pressing the Win key.

Then, right-click the first item when you search for "Command Prompt" and choose "Run as Administrator."

Third, click "Yes" if requested to authorize Command Prompt to modify your computer.

Type "ipconfig /flushdns" into the new dark box and press Enter.
Enter "ipconfig /registerdns" and press Enter at the prompt.
Copy and paste "ipconfig /release" into the search bar, and then press Enter
Afterward, enter "ipconfig /renew" and press Enter.
Press Enter after typing "netsh winsock reset."
Hueneme Concord Error, Reset Winsock to Solve
Reboot your computer.
A console player should switch off their system and router, wait a few minutes, and then turn them back on.
 Modify Your Domain Name System
To fix the hueneme concord: Networking is an Offline problem; try resetting your router, console, or computer's DNS settings. Go to the router's configuration page after logging in to achieve this. All other settings should remain the same; your primary and secondary DNS need to be updated.
1.1.1.1
1.0.0.1
8.8.8.8
4.2.2.2
The Cloudflare app provides a similar functionality, allowing you to turn OpenDNS on or off. To get the Windows app, go to https://one.one.one.one/. After setup, boot up the system and give Modern Warfare 2 or Warzone 2 a go. In most circumstances, this should fix the problem, and you won't encounter the hueneme concord: Networking is Offline Error anymore.
Disable Teredo 
Turning off Teredo may solve the problems you're having with the game. Some users have claimed success in removing Teredo, Windows' built-in IPv6 tunneling mechanism. Here's how it's done:
One may access the Run dialogue box by pressing the Windows and R keys simultaneously.

start an administrative command prompt by typing "cmd" followed by CTRL+SHIFT+ENTER.

Enter "netsh interface teredo set state disabled" and hit Enter.

Type "netsh interface teredo show state" and hit Enter to verify Teredo has been turned off.
start up the game to check whether it has been fixed.
Remember that many Xbox One games rely on Teredo, so if you play any of them, you may want to write down the command to deactivate it in case you need to turn it back on. Switching "disabled" to "enabled" in the command will do the trick.
Virtual Private Network 
Most cases of hueneme concord MW2 may be traced back to players connecting from outside the server on which the game was first installed. This is why connecting to a dedicated server in a given country through a Virtual Private Network is worth considering.
Use a high-quality VPN service that does not slow down your connection or increase your ping or FPS to enjoy a lag-free gaming experience with your team. ExpressVPN is highly recommended since it has servers in 94 countries and is blazing fast.
Conclusion!
Finally, I hope that the suggestions for resolving the connection difficulties you're having with MW2 in hueneme concord have been of some assistance. If none of these solutions work, however, you may contact Activision Support for further help or wait for the developers to update.
FAQs
Why does networking fail to start Hueneme?
It's puzzling that Hueneme can't be launched due to networking issues. Problems with your network configuration, Internet service provider (ISP), Domain Name System (DNS), computer hardware (network drivers), or software may all contribute to Hueneme Negev issues. You should also consider the possibility that Activision's servers are down before attempting to solve the issue.
Why do contemporary armies use Hueneme Concord?
This issue, known as HUENEME-CONCORD, occurs on any supported platform. The HUENEME-CONCORD error usually happens when there is a problem with the network connection. This glitch has been observed in both Warzone 2 and Modern Warfare 2.