Ghost of Tsushima – A Must-Play Game For You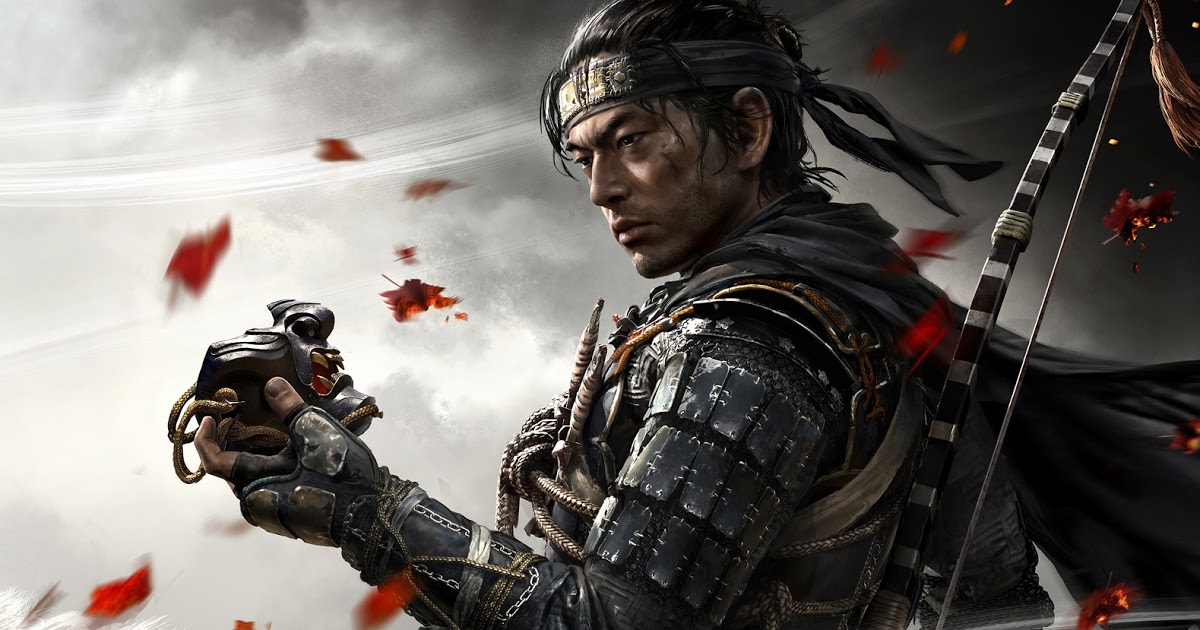 Are you a true action game lover? Are you the one searching for a game of a priceless ancient Samurai? Now keeping this question aside imagine, a game in which you are a samurai, and you have to save your kingdom. If you are a true action game lover, you can imagine how impactful this kind of game will be. Yes, I am talking about one of the most sensational games of 2020, "Ghost of Tsushima." 
The Ghost of Tsushima PS4 version is famous worldwide for its existence. You might be having certain questions about this game, such as: When does The Ghost of Tsushima come out? What is its release date? What is so special about it? Don't worry, my friend, here I am with the following article, which contains everything regarding this adventurous and heart-throbbing game. 
The plot of The Game
Sucker Punch Productions created the game. However, the game publishers Sony Interactive Entertainment published it for PlayStation 4. You can also play it on PlayStation 5 for a better experience.
The game is based on the plot of 1274, the Mongolian invasion fleet. Khotun Khan-led this invasion. Khotun started the invasion by landing on the Tsushima island of japan. But, Japanese people are known for their ability never to give up. Therefore, Jin Sakai (a local samurai) joins the other local samurai of the island.
Lord Shimura was the leader of the local samurai group. The battle begins as "Samurai's v/s Mongolians." The number of samurai was way less in comparison to the Mongolian invaders. Therefore the result of the battle was pre-decided. But the Japanese samurai, on the other hand, gave a tough fight to the Mongolian invaders. Jin Sakai was severely wounded in the battle and was left half dead. At the same time, every other samurai died in the battle.
You might think that the battle must have ended, and Jin must have died. But, here comes Yuna's arrival (a local thief), who nurses him and tells him that all of his other companions died in the battle, and the Mongols capture Lord Shimura. Warm-blooded jin tries to rescue his uncle by entering inside the Castle Kaneda. But unfortunately, loses the combat against Khotun, after which he is thrown down from a bridge. 
Now the scene begins like a movie in which Jin learns new techniques of fighting. Becomes a better samurai and creates his team of 7 people, each of the masters in one thing. The Mongolians and the town disrupted jin. Therefore, people named him "The Ghost." Jin plans a rescue for his uncle and succeeds in the mission even after two of his teammates betray him. 
The plot exceeds two more fights, and in the end, samurai hold the stick in their favor. But the shogun has to give the punishment to the one responsible for the instability of the town. Therefore, Jin's execution was ordered by the shogun. Jin decided to run and travel his whole life as a wanted man named "The Ghost of Tsushima."
About The Game
The release date of The Ghost of Tsushima was 17 July 2020. The game provides the experience of being a samurai and fighting with the invaders. It provides a real combat experience to the user. Moreover, its graphics designing takes it to another level. It feels like a real war. An action game with such a story plot creates a zeal while playing it. 
However, these graphics and designs require certain specifications to be installed in your system. A normal budget pc and specifications cannot meet the requirements of this game. Either the PC will lack while playing, or else it will not be installed. You can try its famous Ghost of Tsushima wallpaper. 
It is not necessary that a PS game cannot be installed on a PC. Various techniques can make PS gaming possible on PC. 
Game Minimum Requirements
Ghost of Tsushima requires certain specifications in your PC for its smooth gaming. The following are the minimum requirements of this game. 
RAM:

It requires at least 8 GB of RAM for its smooth functioning. 

Graphics card:

You can go for either Nvidia GTX 950 2 GB or AMD Radeon R9 380. But not less than them.

Windows Requirement:

Minimum window requirement is of Windows 7. You can go for its higher versions too, namely, Windows 8, 8.1, or 10.

HDD:

Space of 60 GB HDD is a must for its installment. 

Direct X:

You can go for DX 11.

 
CPU:

Intel Core i5-2500k with 3.3 GHz or AMD FX-8320
However, if you are a hardcore gamer and budget is just a word for you, the following specifications will make you go crazy while playing this game. 
RAM:

32 GB RAM will boost your gaming like a boss. 

Graphics card:

You can go for either Nvidia GTX 1070 or AMD Radeon RX Vega 56 8 GB. 

Windows Requirement:

You can go for its higher versions, namely, Windows 8, 8.1, or 10. (64 Bit)

HDD:

Space of 60 GB HDD. 

Direct X:

You can go for DX 11. 

CPU :

Intel Core i7-6700k 4-core with 4.0GHZ or AMD Ryzen R5 1600.
Ghost of Tsushima: Legends
It is the multiplayer version of the game. In which four players can play together. They can revive each other too. Legends always have an eye upon you while you are acquiring new gear and abilities. You perform these things to power up your character. 
Non-cosmetic gears have a specific Ki number associated with itself. Difficulties make the game interesting for the player. Therefore, increase your overall Ki number to participate in more tough battles. If you are thinking of getting back into the ghost of Tsushima, then this is the right time, go for the Legends.
Final Words
Ghost of Tsushima is a popular and adventurous game released on 17 July 2020. This game is based on a samurai (jin) and its teammates, which fought against the Mongolian invaders. However, this is the plot of the game too. Its graphics can easily attract a hardcore gamer. If you are looking for pure action and an adventurous game, then there is no doubt that this is one of the best choices. 
I hope you must have liked this article; for more such games and their information, stay connected to us. And, don't forget to drop your review in the comment section.