Candy Crush Saga Cheats For Crushing Levels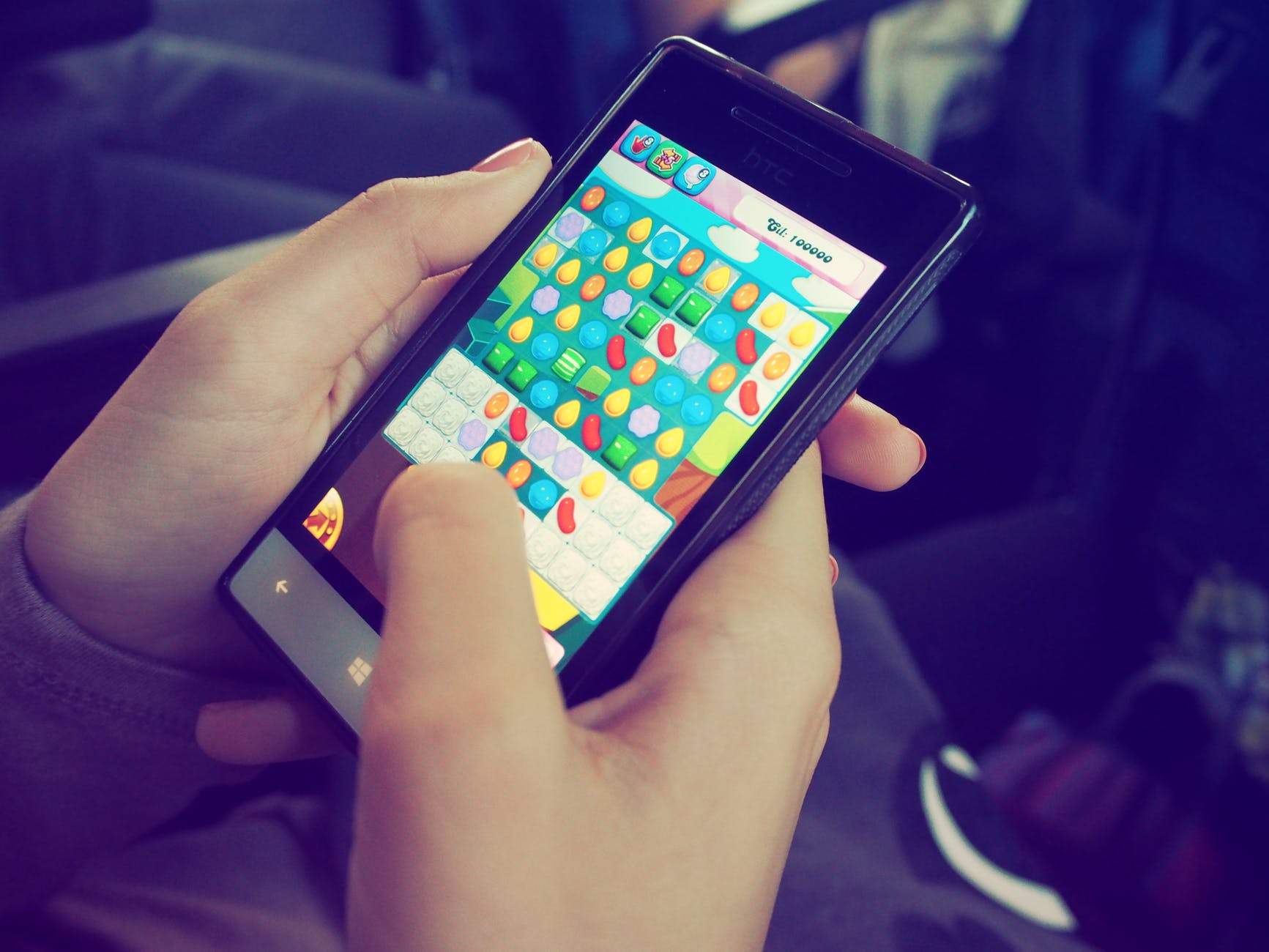 Do you want to know some fun Candy Crush cheats? If yes, this article is for you.
Candy Crush Saga is a fun and very addictive game. What once started as a basic bejeweled clone that could be played in the web browser is now becoming the most loved game on the internet and can be played on every device.
Even though Candy Crush is a free game to play, it can also become an expensive habit if you get addicted. King, the developer of the game, supports free play games by selling in-app purchases like boosters and extra lives.
If you want to clear all the levels without spending a lot of money, then use these special Candy Crush Saga cheats, tips & tricks, and some advanced strategies. We have included everything you need to know in this article, including how to play Candy Crush and its basics.
Candy Crush Cheats
Lucky for you, we have some amazing Candy Crush saga cheats to win the game. However, always remember that the programs and services that promise to hack your game or offer free lives, gold, or boosters are always scams.
You should never sign up or download anything from unknown sources that are not trustworthy. Even if some services do work, the King can ban your account after discovering, and you lose all your hard work.
Tips and Tricks for Candy Crush Saga
Candy Crush Saga can get extremely difficult as you move higher levels, and buying the boosters can also get extremely costly. If you want to get some free lives and make the most of your remaining lives, follow the below-mentioned tips & tricks and the beast Candy Crush Saga cheats.
Start at the bottom.
You must always start crushing the candies from the bottom. This way, you can make more matches at the bottom level and create a chain to destroy more candies. You can boost a bunch of points this way.
Don't follow every suggestion.
If you stop for a while, the game will start looking for matches and show it to you by shaking the candies. This can be a useful tip for rookies or younger players; otherwise, you should avoid using these suggestions. You can find better matches yourself if you try harder.
Think ahead of time
If you keep on making matches without putting in much, though, you will be stuck at harder levels. Focus on how the candies are laid out and plan your moves in mind to create a better situation. You have made a good move to get more pieces into the right place and to clear jellies and other likely threats.
Learn to make and use special candies
Matching three same candies will only clear them, but you can create a special candy when you match four or more candies. These special candies help to beat the difficult levels.
Look for the best candy combos.
There are various powerful combos like color bombing into striped Candy. If you use these candies together, they can benefit you a lot.
Use striped Candy the right way.
Striped candies have vertical and horizontal stripes. You can create Candy that matches the direction you swipe your finger. The Candy will clean the line that matches its stripe direction.
Prioritize certain threats
        Do not try to follow your old matches. If there are any specific threats like jelly or licorice, then try to take care of them first. In case you do not, the chances are that you may run out of your moves before clearing the levels. If you see chocolates at any level, make sure to go after that first.
Keep your focus on the edge jellies.
Making matches on edge is quite difficult, so if you have any threats like licorice or jellies on the edge of the board, make sure to clear them first.
Don't move to the edge.
As we know that making matches at the edge is harder, try to avoid moving ingredients towards the edges. Always try to move or leave the ingredients into a column where you can drop the candies onto a green arrow.
Understand the way chocolate works
Chocolate can be a creepy menace that can expand and take a lot of squares every time you make matches anywhere on your candy crush board. To get rid of chocolates, try matching four candies right below, or left or to the right of chocolate. You can also use special candies and color bombs to do this.
Search for extra Candy
If you notice some candies with +5 icons, try to include them in your match. These are your extra time candies and can show up at a timed level. Using them will earn you extra five seconds. Such candy crush saga cheats are quite useful.
Use boosters less
You keep on earring boosters as you pay more.try to save these tools for harder levels. Or else, you will be left with none when you need them.
Reshuffle the difficult levels
While the goals and layout of each level are set in stone, the individual candy positioning is completely random. If you work to begin at a level that you do not like the layouts, you can reshuffle without losing any life.
Finding the level saving extra moves
If you save a few steps at the end of each level, you will automatically get extra striped candies, jellyfish, or more points. The more are the number of moves; there are chances that you will trigger extra points.
Set forward the date on the device to get free lives
This is one of our most favorite Candy Crush cheats. If you have lost all your lives while playing on a mobile device, you set the date forward by one day to earn five extra lives.
Basics of Candy Crush Saga
Are you new to the candy crush saga? Wondering how to play candy crush? Let's crush a few basics of this super fun game.
Candy Crush is a "match-three" themed game, meaning you play by matching the sets of a minimum of three same types of candies and earn points for doing so. Playing this game is super easy, but Candy Crush Saga also throws some fun into the game. This is why it is important to understand a few Candy Crush basics to win at harder levels.
STRIPED CANDY
Striped Candy is the most special and easiest Candy to get.
It Clears an entire vertical or horizontal line.
You can get it by matching four candies in a vertical or horizontal line.
You have to create a match by using the striped candies.
WRAPPED CANDY
Wrapped Candy is the best tool to get rid of troublesome licorice.
It can destroy all the eight candies around it.
All you need to do is match five candies in a T or L shape.
You have to use it by creating a match by using the wrapped Candy.
COLOR BOMB CANDY
Color bomb candies help to clear a huge portion and win the candy crush levels.
It can destroy all the pieces of candies in a similar color.
To get this match, five candies of similar color in a horizontal or vertical line.
All you need to do is swipe the color bomb candy onto any color candy by destroying all candies that match the colors.
Best Candy Crush Combos
The special candies can be of great help when you are clearing the levels, but you can achieve some powerful effects when you group these together.
One important secret of learning when playing candy crush is- what each candy combination does; this way, you can use them to your benefit and unlock some massive combos.
Below are some of the best Candy Crush Combos that you need to try:
Striped Candy + Wrapped Candy:
Instead of clearing horizontal or vertical lines or surrounding eight candies, this useful combo can clear three lines, each horizontally and vertically.
Striped Candy + Color Bomb:
This is another very powerful combo that can turn every Candy matching the striped color candy into a new striped candy. All of them will activate at once.
Color Bomb + Color Bomb:
This is one of the most powerful combos in this game. You can clear literally every single item of your candy crush levels.
Some other useful combos:
Wrapped Candy + Color Bomb:
All the jellies matching the color of wrapped Candy will convert into wrapped candies and then explode all at once. This is a weak color bomb combo but is more powerful than a color bomb.
Wrapped Candy + Wrapped Candy:
It can destroy eight surrounding candies and repeats it again after new candies settle in the place.
Striped Candy + Striped Candy:
This combo can clear everything in both vertical and horizontal lines.
Let's learn how to make these helpful color bomb combos using Candy Crush cheats.
How to Make Color Bombs
Color bombs are a very powerful and helpful tool to pass difficult levels. These are not difficult to make, but they will not come to you automatically as well.
Look for any four similar color candies that have just one different color candy in between them. You can utilize the fifth Candy of the original color into the place by swiping it into the place and bridging the gap creating a five candy match.
You can do this horizontally or vertically as you like. This is one of the biggest matches and can give pretty powerful results.
How to Make Striped Candy
Striped candies are one the easiest to make are extremely useful. You can manipulate their properties based on how you create them.
The candies can be horizontally striped or vertically striped. In case you create a horizontal match, the striped Candy will have a vertical line and vice versa.
Find a set of two similar color candies close to each other with one different color separating the third Candy of the same color. You can even maneuver the fourth similar color candy into the original place.
How to Make Wrapped Candy
Making wrapped candies can be quite difficult because you have to look for a specific pattern. The candies are made when five similar candies are matched but in L or T formations.
Always look for L or T formations wherever possible, with only single different color candy interrupting the match. You can maneuver the fifth Candy back to the original place.
Read More:- COD Mobile Tips and Tricks to Win the Game
Candy Crush Saga Cheats to Earn Extra Lives
Candy Crush saga only offers five lives when you start the game. This means that if you lose five times, you will not be able to play. You will have to buy extra lives by paying, or you can even borrow lives from your friends.
In case you do not want to pay money or ask your friends, the only single option left is to put the game down for some time.
If you are playing the game on the iOS version or Android version of Candy Crush Saga, you can use cheats to fool the system into believing that time has passed when it really hasn't.
All you need to do is change the time and date on your phone without installing, root, or jailbreak the game.
The steps are a little different for every device the game is played on. The basic idea is to change the time one day forward.