Best Video Game Characters Of All Time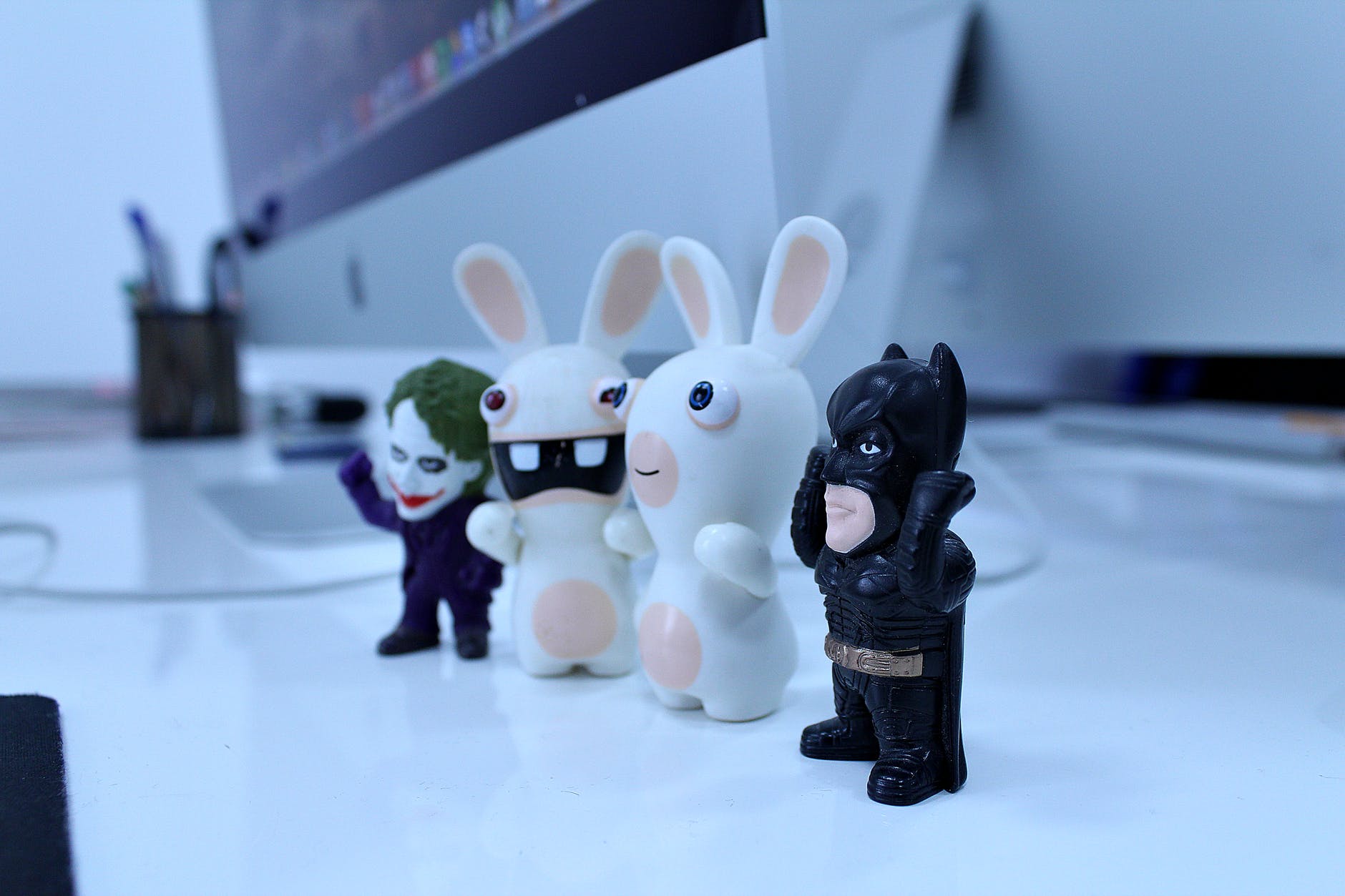 Video Games have been around for many years now and are appreciated all around the world. The real gaming market evolved in the late '80s with the rise of home console companies like Nintendo, Sega, and Atari. There are plenty of successful games with countless favorite characters. But who are truly the best video game characters of all time? This is exactly what we are going to tell you in this article.
Best Video Game Characters
We have picked up some of the most popular and famous video game characters that millions of gamers will recognize. These are chosen based on various criteria, including the characters, which are funny, transportive, convincing, unusual, moving, and original. Also, we have listed one favorite character from a single game, the ones who are truly memorable.
Without wasting more time, let's dive right into the list of best video game characters.
Tony Hawk
Tony Hawk, no doubt, is the best video game character of all time. The gaming company even hired a real actor to play his role. Digital Tony Hawk has several friends, including Darth Maul and Spider-man, who do some super cool grinds with him. He took the gaming next level by being a good human all-around in this amazing series.
Sephiroth
This one-winged angel carrying a sword is also one of the most popular video game characters in the gaming world. Sephiroth is the character that marked the first-ever true experience of gamers with an evil-to-the-core villain. This villain completely redefined the video game villains. He is not a big blundering turtle who instead kills the main characters literally. Sephiroth is the iconic villainy.
ALEX
Alex is that teenager who, with a small group of friends, sets on an adventure to an island near her house. The game Oxenfree has an amazing narrative where the player shapes Alex's personality with great responses. She is downbeat, sarcastic, friendly, and upbeat, and at the same time utterly relatable and believable.
ALLIE (NI NO KUNI: WRATH OF THE WHITE WITCH)
Mostly there are two kinds of storylines in video games; either the mother is a villain or is killed in the hero's journey. Allie is the hero of the latter group. The mother dies due to heart failure in order to save her son (Allie) from drowning. Allie sets on a journey for the hunt of a doppelganger in a fantasy world.
ALOY (HORIZON ZERO DAWN)
Aloy also falls into the category of "Strong female protagonist" as Lara Croft and Bayonetta. Guerilla Games prevents her from becoming a one-dimensional character in Horizon Zero dawn.
She grows up as a wanderer from her tribe, where she learns the sense of moral clarity that helps her in the quest to discover herself. This is one of the best video game characters who are iron-willed, compassionate, open-minded. Living in the 31st century of taboos and norms revolving around gender, Alloy denies to let anyone control her life. She truly is an inspiring character.
BATMAN AND THE JOKER (ARKHAM SERIES)
Batman and Joker is the most loved series of all time. This trilogy by Rocksteady Studios offers an intimate look at the duo. In the Arkham Knight game, the joker dies but still lives in the head of batman and keeps tormenting him with dark thoughts and visions.
This has some of the best ever writing enhanced by Kevin Conroy and Mark Hamill's performances as BATMAN AND JOKER. Rocksteady truly made both the characters shine.
Read More:-Best Minecraft Story Mode Characters
THE BLOODY BARON (THE WITCHER 3: WILD HUNT)
Another popular video game character is The Bloody Baron, with a standout moment in the Witcher 3. He starts off as a charming character but soon reveals the terrible brute side. The story is truly gripping, making you feel sympathetic towards him and keeps you hooked throughout.
CALLIE AND MARIE, THE SQUID SISTERS (SPLATOON SERIES)
One of the most loved Nintendo characters is the squid sisters "Callie and Marie." Nintendo truly made these humanized squids a pop sensation. Even though we cannot understand their songs' lyrics, these Splatoon pop icons still stay fresh in memory.
CATHERINE DE MEDICI (CIVILIZATION 6)
In Civilization 6, all the world leaders are drawn beautifully, featuring a range of emotions from enraged to obsequious. Out of all of them, Catherine is the best of all video game characters. Her haughty disregard and appalling snobbishness to every new thing make a delight to play against. Catherine's nature is to spy on enemies and keep waving a glass of champagne at her foes. Even when defeated, she looks down at us barbarians for crossing her path.
CLEMENTINE AND LEE (THE WALKING DEAD)
You can find a lot of youtube videos of players recording their emotions on the devastating finale of The Walking Dead. Lee is an escaped convict during the zombie outbreak who starts caring for a vulnerable and frightened girl named Clementine. Both these are the best video game characters and are truly loved by the fans of Walking Dead.
DANNY WILLIAMS (FIFA SERIES)
Danny Williams is the greatest teammate in this entire video game. He starts as a mouthy antagonist to Alex-Hunter in FIFA but later, both these characters play on the same side in the Football League Championship. They form a close bond as they try to get into the Premier League together. Danny hides his insecurity as he knows he will need other people in order for him to be great.
DELILAH (FIREWATCH)
Henry, the protagonist of Firewatch, has a boss Delilah who is an unseen character. She delivers the most intriguing, mysterious, and layered subject of the story. Both of them are lonely custodians of the fire watchtowers in the wilds of Wyoming. Rookie Henry keeps reporting every peculiar thing to Delilah via a radio. She sounds smart, sarcastic, and spiked in her conversations. Delilah has a drinking problem, and as the game progresses, Henry suspects that she is hiding something. Henry sets out on a journey to inspect Delilah, where he finds a more quirky and tragic personality.
DELILAH COPPERSPOON (DISHONORED SERIES)
The wicked Delilah Copperspoon starts her journey in Dishonored Journey as a leader of a murderous, colorful witch gang. The backstory of this character is what truly makes this one of the most popular video game characters. Delilah, once a sweet princess who used to crave their father's attention. She was expelled for a crime that she did not commit and lives a life in poverty in a Dishonoured underworld. Delilah embraces the black magic and returns back with a lot of power, wiser, and shining with supernatural malice.
DUTCH VAN DER LINDE (RED DEAD REDEMPTION SERIES)
Starting the career as a revolutionary and folk hero but ends up being a sad broken man. Dutch Van was a proud man who tries to tread water in a world that doesn't accept him any longer. He is identified as a monster who distracts from his own evil acts with grand gestures and patriarchal pressure. His life is full of compromises, but Dutch never loses a sense of drama and performance even after everything in his life is worn away.
EDÉR TEYLECG (PILLARS OF ETERNITY SERIES)
Eder Teylecg is the first character you will meet in Pillars of Eternity and will remain the players' constant companion through the game. He is the spiritual center of this story and remains chill throughout. Actor Matt Mercer is behind the voice of Eder.
EDITH FINCH (WHAT REMAINS OF EDITH FINCH)
In most parts of the story, we only get to see the hands of Edith Finch, clad in kand knit gloves, as she goes on to explore the childhood home, a ramshackle sprawling mansion in Washington. Finch opens various room doors and checks out mementos, and then writes in her diary. The game is a retelling of a cursed family's story through the eyes of Finch's eyes.
ELIZABETH AND BOOKER (BIOSHOCK INFINITE)
Despite the grandiose setting and overblown storyline, this game gives a memorable duo of Elizabeth and Booker De Witt. their relationship unfolds gradually as the game keeps progressing. Booker is like any standard video game hero- a violent man with a dark past. On the contract, Elizabeth is a more interesting character. She is a magician who is held captive by a dictator. At the start of the game, De Witt seems like the savior, but slowly as the game progresses, we learn that Elizabeth has all the powers. The story has various time travels, which gives an insight into Elizabeth's life at various ages and how she adjusts to the world around her.
Did you enjoy reading this list of gaming characters? Tell us about your favorite video game characters in the comment section below!