Best PS4 Adventure Games To Play During Lockdown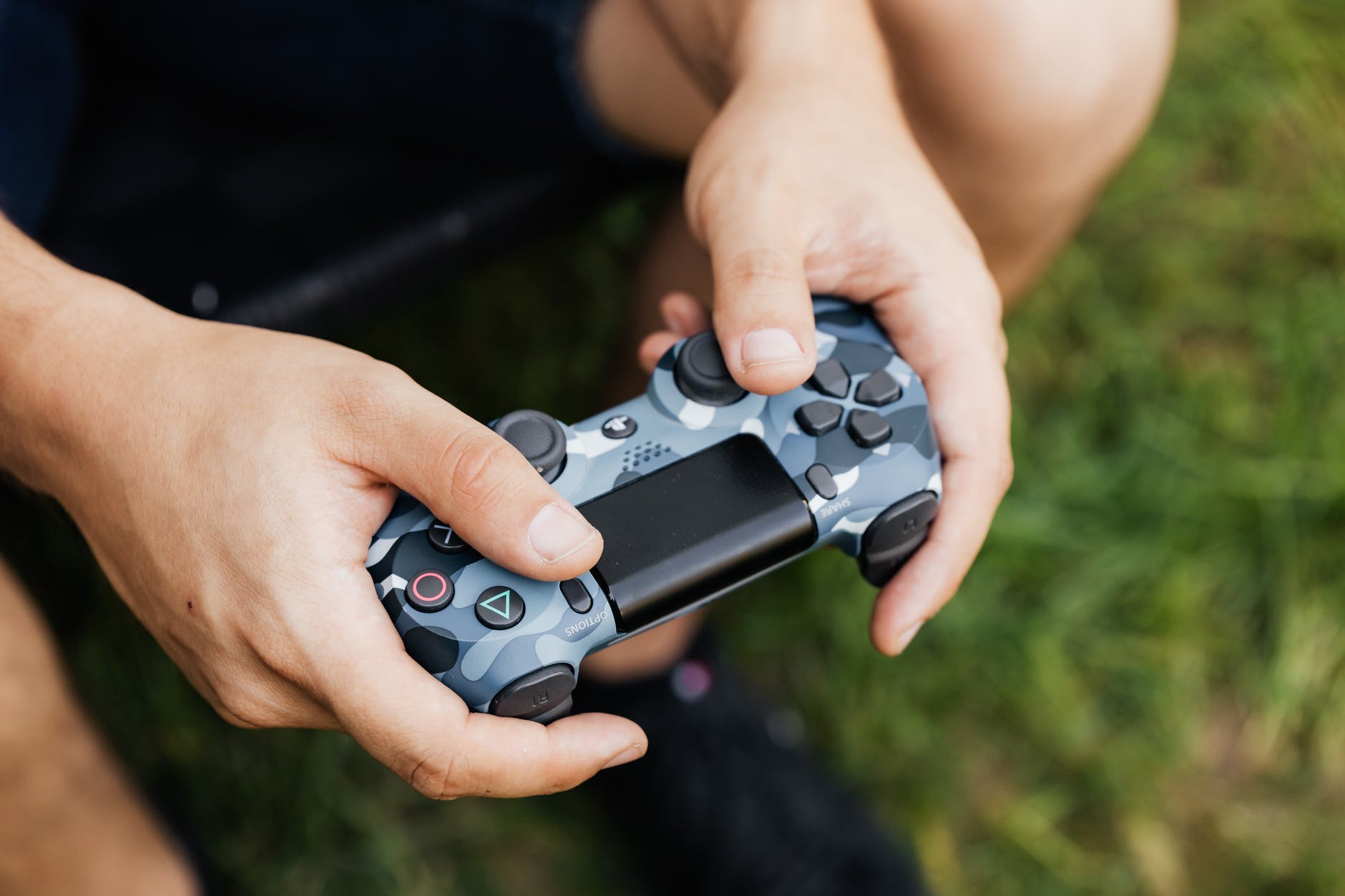 If you are looking for PS4 adventure games to play in 2021, you have come to the right place. Since the launch of PS4 in 2013, it has become the first choice of console offering a timeless library of great games.
For people who want to maximize their playtime on games they will love, our list of best adventure games on PS4 will cater to a wide range of gaming tastes. So, regardless of whether you are playing on PS4 or have upgraded to PS4 Pro, these action-adventure games will give you a memorable playtime.
Best PS4 Adventure Games
Check out this list of best online adventure games for PS4 to pass time during the lock-down.
Final Fantasy VII Remake
Although it is a new addition to the pS4 adventure games, Final Fantasy VII easily passes as the best adventure games on pS4. This game is more elusive than the remastered versions of the PSOne JRPG and feels like a new game. Given the fact that it is built from scratch, it features amazing graphics and combat systems that hold it in a good place in a fight with other games released this year.
The Last of Us Part II
This game is developed by Naughty Dog and features a harrowing version of the post-pandemic world with Ellie and Joel's story. Another one of the best online PS4 adventure games on our list, the Last Of Us Part III, is worth trying. The player will play through the eyes of Ellie's shoes as she is fighting for justice. The journey is absolutely gut-wrenching and creates a level for cinematic storytelling. If you own a PS4, you must play this game.
Ghost of Tsushima
If you are into open-world games, then you will love Ghost of Tsushima. This game looks absolutely gorgeous, like any other open-world game. No wonder this was the latest big block store of PS4 open-world adventure games. This game has a diverse island filled with locales waiting to be liberated from Mongols.
Read More- Best Anime Game On PS4 For An Adventure Dose
Dreams
This is one of those action-adventure games on PS4 that is created by Media Molecule, the same studio behind Tearaway and LittleBigPlanet. This game is something more magical than dreams. It features in-depth development tools; still, the game is easy to use on surfaces that are kid-friendly.
Red Dead Redemption 2
Another one of the stunning online adventure games that are full of enjoyment and entertainment is red Dead Redemption. The game has a slow start, but the amount of variety and depth in its missions will have you entirely hooked. Although Rockstar is not a very prolific game developer but Red Dead Redemption is surely one of their best developments. You don't usually find many open-world games with much attention and thought in them.
God of War
God of War is undoubtedly one of the best PS4 adventure games. This game works on an over-the-shoulder third-person style which works well for an intuitive combat system and emotive storytelling. What we love about this action-adventure game is the ax-throwing mechanics and the weight of the ax because it travels back to you in Thor's hammer style. None of the PS4 adventure games is compared to the God of War game.
Marvel's Spider-Man
We all have been or still are a fan of Marvel's Spider-Man. The feeling of watching Spider-Man swinging around the streets is indescribable. You will forget for how long you have been busy completing missions. Thankfully the open word feature and great storyline make this one of the best online adventure games on PS4. Comic book fans will appreciate the number of costumes and collectibles you can unlock within the game. Do not forget about some stunning character cameos on the way.
Read More- Best PS4 Games For Girls To Play In 2021
Control
Another best and most unexpected hit in the action-adventure games of PS4 2019 is Control. Control is a paranormal shooter/adventure game from Alan Wake's creators and has now become a cult classic. This art-style game is full of grainy overlay and pastel shades that match the overall theme, giving a dream-like ambiance. The gameplay mechanics introduce new powers and weapons as you keep progressing in the game. Do not be overwhelmed with the increasing difficulty, rest you will find this game superb.
Fortnite
Any best PS4 adventure games list is incomplete without including Fortnite. For a kick start, this game is available for free so that every player can get involved. The in-game emotes have now become real-world dance crazes. Rarely do you find a game that transcends itself, but Fortnite has made it possible. The mixture of Fortnite, cartoon graphics, and base building attracts young and old players alike. The best thing about Fortnite is the open cross-platform.
Pillars of Eternity II: Deadfire
The follow-up game Pillars of Eternity II- Deadfire is a bigger and expansive version of old-school role players than its predecessors. This game can even take more than 100 hours to complete fully. Also, the console version of the game comes with original DLC, which makes the mission available for the same price. Now, this is what we call real value for money.
Call of Duty: Warzone
Call of Duty Warzone is one of the best adventure games on PS4 and is available completely for free download in the gaming ground. The game looks stunning and offers even better gameplay with upto 150 multiplayer matches. Another feature of this game is Plunder mode, in which you have to grab as much cash as possible without being taken. It's time to have some real fun.
Borderlands 3
If you are already a borderland fan, you will find the same sense of humor, guns, colorful cell-shaded graphics, and more guns. With Borderland 3, you never have to take gaming seriously; at the same time, it keeps offering challenges ahead of you. The game forces players to battle across multiple worlds, which is seen for the first time ever in this series. Get ready to tackle new enemies and new dangers in the form of Calypso Twins.
Read More- Best PS4 Arcade Games You Need To Play
Hellblade: Senua's Sacrifice
Hellblade is a truly engrossing and beautiful adventure that tells the story of a Pict warrior who is slowly turning into madness while trying to save the soul of a fallen lover. The game uses intelligent imagery, adopts permadeath practice, and also conveys mental illness. When Senus dies in a game, you will be asked to start the game all over again. This game is haunting and will stay with you even after you finish this game.
Metro Exodus
This is a true example of why people still love to play single-player shooter games. Metro Exodus is another one of those open-world PS4 adventure games with linear missions. This game looks stunning when played on PS4 Pro. Although it is not available in 4K, it looks detailed, crisp, and greets in terms of lighting and visual.
Star Wars Jedi: Fallen Order
Star Wars is one of the most loved series all over the world. When Electronic Arts secured Star Wars' license, there was a lot of hope put into the Star Wars Jedi game series. Like Battlefront I and II offered authentic visuals and multiplayer action, but they lacked depth or story. This is why when Star Wars Jedi-Fallen Order up their game, the expansion of single-player mode and amazing gameplay crosses between Tomb Raider and Dark Souls. The evil forces in this game are really strong.
Dark Souls 3
If you have played Dark Soul before, get ready for huge entertainment with Dark Souls 3. This game is creepier, gothic, and studded with bosses. On your first encounter, this game will seem daunting and is still irresistibly addictive. There will be times when you will curse yourself for going back into the fetid world while you struggle to reach even a couple of meters. But the players get a huge payoff; for every small triumph, you will be received as if you made a great victory in the game.
Resident Evil 2
Resident Evil 2 has received endless praises from players for its horror dynamics. The 2019 remake of the games uses modern technology to its full advantage taking the game to an even higher level. This game deserves the spot on best action-adventure games on PS4, and it shows how a remake is made.
Read More- PS4 Strategy Games That You Need To Try In 2021
Monster Hunter: World
The foremost Monster Hunter game was a huge success in the console game world. This game is super addictive and offers a charming open-world, unlike any other game. The players get to experience what a living and breathing environment feels like. The game's RPG features are easy to hold on to even when you are a rookie to the franchise. It won't be long when you find that you are addicted to the Monster Hunter World because of its charming challenges Like we are!
Have you played any of these PS4 adventure games before? Which is your favorite adventure game on PS4? Leave your answers in the comments below.