Best Oculus Quest Games for VR Game Lovers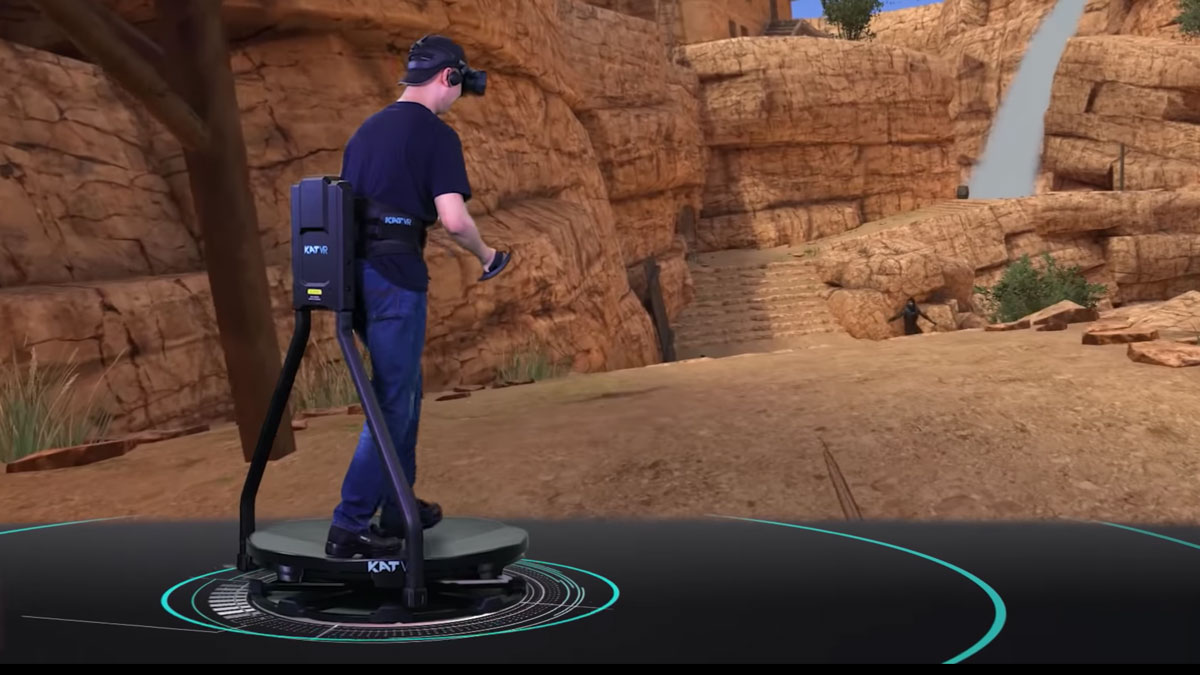 Virtual reality has been remarkably changing the ways we play games, watch movies, or interact with the world. VR games are known to have emerged in the 1990s and have constantly been evolving. Every year these games bring new riffs on the gaming experience. If you are looking for new VR games to try, then here is a list of the best Oculus Quest games that will make you fall in love with VR games. 
Best Oculus Quest Games
Oculus Quest is one of the best all-in-one gaming systems that is built for virtual reality. It allows the players to play almost anywhere using the VR controllers and headsets. Oculus Quest offers an expansive library of amazing and awe-inspiring games. Below mentioned are some of the best Oculus Quest games for immersive gaming experiences.
The Walking Dead: Saints & Sinners
If you are looking for the scariest VR horror games then, The Walking Dead: Saints & Sinners is for you. It is the best game for lovers of horror games and movies. Moreover, it is also among the VR zombie games as it allows you to walk in the world of walking dead and trust me, it will make your blood run cold.
The Walking Dead is n doubt the best user interaction and design one can ever find, but Saints & Sinners delivers the best gaming experience in VR. This Oculus Quest game has set the bar for VR zombie games and also horror games. It is loaded with actions, side-missions, and human enemies, which makes it one of the best VR games.
Echo VR
Echo VR is an amazing addition to the list of best Oculus Quest games. It is a multiplayer game with zero gravity that allows you to participate in futuristic esports to score points for the team. The movement involved in the game is fluid, fast, and completely natural.
Echo VR is a multiplayer VR game that has a growing community of fans, making it popular among the lovers of VR games. This zero gravity ultimate frisbee game is amazing and will give you the feel of Rocket Leagues but in virtual reality. The controls of this game are brilliant. Now you must be thinking, what is the cost of this game? Relax, it is among the free Oculus games, so you can enjoy it whenever you want.
Superhot
When it comes to the best action games on Oculus Quest offers, nothing can beat the appeal and charm of Superhot. It was the first game that hit Oculus and is still the best one. In this game, you grab a gun and move as fast as possible. But that's not it. As soon as you move fast, everything around you starts moving faster.
It is one of the oldest games on the list of Oculus go games and is the best example of how VR can give a new and exciting touch to everything. One best thing about this game is that everything moves as you do and freezes with you. From well-designed knife throws to last-minute gun garbs, the game delivers an unprecedented gaming experience with its action.
Ghost Giant
Ghost Giant is among the best Oculus Quest games, which may seem like an appealing puzzler at first glance. This game makes the best and most diorama-sized world. In the papercraft world of this game, you have to help your younger companions with different tasks and chores. These tasks include making interactive art and tickling clams in amazingly tranquil locations. Trust me, it all looks delightful, amazing, and whimsy in VR. But that's not it.
This VR game also hides a thoughtful step in depression which is smartly conveyed and communicated through this gaming medium. Ghost Giant includes scale, intimacy, and connection in amazing ways to bring the players closer to the world and the characters around them. It delivers some surprising and incredibly powerful moments. To succinctly describe, the game is the best example of storytelling in the Oculus Quest games.
A Fisherman's Tale
If you are a fan of PS4 puzzle games, then you must try A fisherman's Tale. This game will allow you to recapture the fun of putting on the headset and playing the game for the first time. It is a mind-boggling puzzle game, and trust me, you can never find something like this.
In this Oculus Quest game, you need to solve a scale-based intricate puzzle in which you have to work with yourself. The best puzzle makes use of a miniature model of a lighthouse in which the game is set. Make sure to keep your mind from breaking when you get giant objects, or you reach a point where you poke down to break your own head.
Pistol Whip
This one may be new in the list of best VR games, but it offers sharpshooting, beast-based, and sharp-sounding gameplay, which provides you with the best gaming experience. It is among the most exciting and best VR shooting games that will give you an overwhelming experience.
In this game, you need to stream down corridors, blast bad guys, avoid incoming fire and keep trying to gain the best scores. The key of this game is to take motivation from the hottest John Wick. This game aims to teach you interesting gun-fu with as styles while elegantly fusing with cinematic and rhythmic together.
Population: One
If you are looking for multiplayer VR games, then Population: One is your pick. There are only a few large-scale games that support multiplayer mode, and it is among those. In this game, you are dropped down from above. Now you need to navigate the shrinking map and hunt and climb for supplies. The game includes excellent controls making it a must-play team shooter game.
It is not only an amazing VR game but also has great mechanics like holding your arms to glide adequately while leaping off on the side of a building or scaling up the walls using your hands.
Beat Saber
Gamers find it a natural fit in the list of the best Oculus Quest games. In this game, you have to slash notes to a specific beat, cross obstacles, and try to master the growing list of amazing tracks. This one is energetic, empowering, and most devilishly addictive game, which makes it one of the best VR games. And trust me, this status is not going to change sooner or later.
If you want to keep moving, you love lightsabers, or love enjoying dance challenges; then this one is the perfect fit for you. This game is the king of music fitness and is not only one of the best Oculus Quest games but also the most exciting in the Oculus Quest 2 games.
In Death: Unchained
If you are a fan of archery survival games, then this one is the best game for you. In this game, you meet a randomly generated and endless set of castle enemies every time you lay it. That's not it. You get only a bow and arrow for navigation and attack. The mechanics of this game are highly amazing, which will make you feel great. Moreover, you are surrounded by different enemies, firing arrows, and trust me, it can be incredibly intense.
In this Oculus Quest game, you need to fight your way through different procedurally-generated levels using either crossbow or bow and arrow. Moreover, you need to dodge incoming fire from your enemy archers, and you need to kill these monsters before they reach you. This game will give you such an addictive experience that you will never want to put down.
Red Matter
The players who love adventure games should play this one. It is one of the most amazing-looking Oculus Quest games with incredible graphics. The game provides you a puzzle-solving, brooding, and atmospheric adventure that is set in an amazing alternate-timeline Cold War in space.
In this adventure game, you are set on a journey to a strange alien planet where you need to roam and investigate an enemy base that is abandoned and dangerous, which will give a feel of war-style sci-fi conflict. This game includes amazing immersion, which will give you an experience you will lose yourself in. Red Matter is not only among the best Oculus Quest games but also the best games on Oculus Quest 2.
Until You Fall
This one is an effortlessly cool and stylish VR roguelike in which you have to tackle runs of random dungeons. Moreover, you will have to start fresh every time you die. It has a fast-moving progression system that keeps the game addictive and rewarding. The lively arcade system of this Oculus Quest game is easy to pick but profoundly difficult to master.
If you are seeking an addictive VR game that keeps you revisit again and again, then look no further. Trust me; once you play this game, you will fall in love with it.
Contractors
Multiplayer shooter games are gaining remarkable popularity nowadays. So, when it comes to the best Quest multiplayer games, Contractors have always been on the top. This one is a fast-paced shooter game in which you have to stand your ground against some solid competition.
It is a modern shooter game that boasts a great weapon design and has a wide range of offline and online modes. That's not it. The game has more modes on the way, so you can always expect something new.
Moss
If you believe that third-person VR games are boring, then this game is here to prove you wrong. Moss includes a handful of games with the best content for third-person games on the platform right now. In this game, you have to guide a cute mouse named Quill through different diorama-sized levels while solving puzzles. Moreover, you also need to participate in sword-based combat.
This is a mechanically refined game with amazing graphics. You have to play as a large companion to an adorable little protagonist. Believe me; you will start connecting with her as you both work together to overcome obstacles. The game feels like a team effort, and it will give you an amazing feeling.
Onward
Onward PC is a worthy game for people who love shooting games. It is among the best Oculus Quest games as it will give you the best experience. On Quest, this game comes into its own and with new tactics enough to keep you coming back. The game has introduced a wide range of visual changes to adapt to the VR world.
It pays precise attention to realism which makes it a game that can be really difficult to get grips with. Moreover, it is also difficult to master. So, you will have to work really hard to be a pro on this game.
The Under Presents
This Oculus game is built on the surrealist success of VR. It is the most ambitious and amazing game Oculus has presented yet. This game includes a theater with different scripted stage performances that you can enjoy with other players. Moreover, you can also watch an amazing Invisible Hours-style headlining play.
In this game, at different points throughout the day, you will discover different actors performing in mini-plays. Moreover, you can also discover various actors performing live in mock shows and mini-plays. This is one of the best Oculus Quests games you should not miss.
Final Words
If you are a fan of VR games, then the best Oculus Quest games are a must for you. These games are profoundly addictive and will provide you with the best gaming experience. Which is your favorite Oculus Quest game? Tell us by dropping a comment.