Best Gaming Chair To Enhance Gaming Experience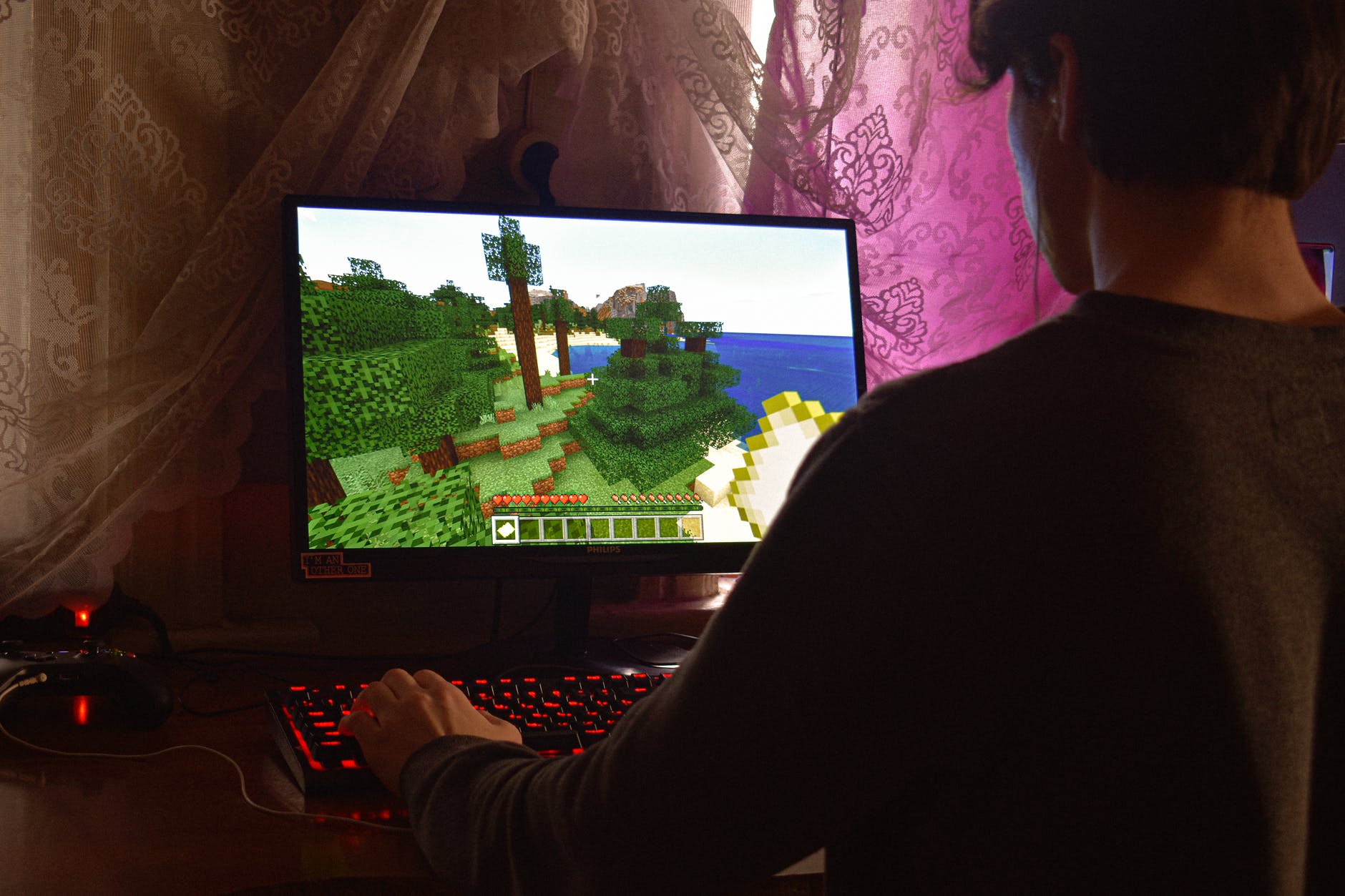 Whether you enjoy PC games, Xbox Series, or PlayStation, it is essential to sit comfortably. To maximize your gaming experience, we have listed the best gaming chair that you need to own right now.
Gaming chairs are way better than playing on a couch for longer periods that can be havoc on your neck and back. These racing gaming chairs are designed keeping in mind the back support and additional necessary functions.
There are various options to choose from, ranging from leather seats to fabric upholstery, adjustable armrest to adjustable seat height falling in various price ranges.
We are here to help you pick the best of all the top gaming chairs available on the market. Let's check out these cool gaming babies.
Best Gaming Chairs for Awesome Gaming Experience
This list of top gaming chairs fits in the different budget ranges and offers some amazing features.
Secretlab Titan 2020 Series
There are plenty of top gaming chairs on the market; however, only a few can match this series's level from Secretlab. This chair gives a very premium feel without being an out of budget gaming chair. You get what you pay for-; it is sturdy, adaptable, multipurpose, and can hold upto 290 pounds. Hands down, this is the best gaming chair.
This Secretlab chair comes in various types of finishes like soft & cozy weave or Premium PU leather, etc. You even get a real NAPA Leather option in these chairs. The seat comes with an adjustment range including build-in, adjustable lumbar support, and also a neck pillow with cooling memory foam. You can adjust the armrest in four different directions and enjoy the deep recline setback feature for a fun gaming experience.
tracing Pro Series Gaming Chair
You are wrong to think that cool gaming chairs cannot be affordable. Tracing Pro Series is the best budget gaming chair you will ever get your hands on. This chair is every gamer's dream and gives a high-end racing style seat experience for only $130.
Not only the looks, but the features are super awesome too. The cushions are super soft, and pads offer firm support making you feel comfortable for long hours. It comes with ergonomic adjustable features in the head pillow, armrest, and lumbar support.
OFM Essentials Racing Chair ESS-3085
If your budget is too low, but you still want a good quality PC gaming chair, then try OFM Essentials Racing Chair, which retails for only $75. This may resemble an office chair, but it offers a flair like the gaming throne with dual-tone colors and a sculpted racing line.
The OFM Essentials padding has a very breathable and plush comfort level. In terms of customizability and ergonomics, users also get the option of recline and flip-up armrests.
Cougar Argo
At times, you have to look beyond the chair's cool looks and dive into its real features. If you want a true ergonomic PC or Xbox gaming chair, then this is the one.
Cougar Argo is one of the top gaming chairs that offer comfort and support to the back, neck, arms, and hands during long sitting hours. You can tune in your seating requirements in this chair.
You also get a 3D adjustable armrest that allows a smooth transition to where your mouse and keyboards are kept on the desk. The lumbar and headrest support is separate from the backrest in the chair and can be moved to fit your back curves in a better way.
You can even slide the seat backward and forward to get better positioning. Do not worry; you will not have to pay a big paycheck to get this super cool gaming chair.
Read More:- 7 Best Gaming Accessories For PC
Razer Iskur
Are you looking for a racing style gaming chair with a pro games look? Then you must get your hands on Razer Iskur. This is the best gaming chair that supports various types of gamers. It can hold upto 299 pounds and 5.6 to 6.2 feet gamer.
When you settle on this chair, you will instantly realize the type of comfort it provides. It comes with molded foam and a sculpted lumbar cushion to offer extra support to your back than a basic pillow on other racing-style chairs.
The chair is covered with stylish PVC leather and even has snake-like scales on some Razer chairs. You can get it in 4D armrests, which can be positioned to your liking. The only thing lacking in this chair is RGB lighting.
Cougar Ranger
Imagine playing your favorite Xbox in the most comfortable gaming chair ever. Sounds so amazing, right? The Cougar gaming sofa is the best racing style gaming chair.
This is a reclining armchair that is engineered especially for gaming. It comes with a padded neck and lumbar support. The actual padding of the chair is a lot stiffer than the lazy boy chair.
The Cougar Ranger will improve your posture and make you sit up straight. Like a recliner chair, you can lie back and rotate 160 degrees to relax and enjoy Esports matches or live streams.
Big Joe Dorm Chair
If you are on a space crunch, then big and expensive gaming chairs are not for you. This Big Joe gaming sofa is made for people who play games in front of a TV. It comes with dense beans to retain the shape and also has handy pockets for your game controllers. You can buy this budget gaming chair in various colors to match the vibe of your room.
This is the best sports quality gaming chair with double-stitched seams. It even features a handle making it easy to drag from one room to another. All you need to focus on is sit down. Relax and enjoy your gaming night while saving money.
Respawn 900 Gaming Recliner
This Respawn 900 Gaming Recliner is truly a dream come true for gamers. You get a big armchair and gaming chair rocker combined on one single chair.
Unlike other top gaming chairs, this one is not meant to keep up close to the computer desk. Instead, it is for a sedentary lifestyle in the living room. This is the best PlayStation or Xbox gaming chair you can ever own.
You even get a pocket to hold your snacks along with two cup holders so that you don't have to get up after getting comfortable.
Secretlab Titan XL 2020 Series
This is a tall and big PC gaming chair that offers extra comfort and softness as compared to its smaller variant. Secretlab Titan XL is more sturdy and can hold upto 390-pound gamer.
Everything in this chair is extra large with a taller and enlarged backrest. This chair also comes with an upholstery option but not as good as SoftWeave Fabric.
Homall High-Back Racing Chair
The tall and big games have nothing to worry about anymore as this is the best budget PC gaming chair. It costs only $90 and is sturdy enough to support 300 pounds. The chair comes with a tall backrest, which is good enough to accommodate most gamers.
However, you will have to compromise on two things to benefit the budget. The seat is low and narrow, with only 14.5 inches. Still, this gaming chair is pretty amazing at this price.
Corsair T3 Rush
If the fabric of the chair matters to you, then try Corsair T3 Rush chairs. These come with fabric upholstery, making the brand one of the only two brands that make fabric gaming chairs. You can get this chair for less than $300, which makes it an affordable pick than the Secretlab( second fabric chair brand).
You will get a generously large seat and a good backrest to support almost every game as long as they weigh under 270 pounds. This fabric gaming chair comes with 4D armrest adjustments and a lumbar and neck pillow for extra support.
Vertagear Triigger 350 SE
Mesh chairs are always a great pick to keep everything breathable and cool while you are playing. These are mostly used in offices, but that doesn't mean you cannot enjoy the same comfort at home. Vertagear Triigger 350 SE PC gaming chair features both mesh seat and back for extra comfort.
This is made from Reinforced DuPont TPEE Mesh and can stand everyday wear and tear with ease. The rest of the parts without meat are made with soft material giving you a calfskin leather feel. No wonder this gaming chair will cost you a lot. It retails for $1000 for the special red edition.
Respawn 205
If you want the feel of the best mesh gaming chair on a budget, then look no further, Respawn 205 chair is made of mesh backrest to offer a high degree of breathability. The chair is built with a steel frame, offering good durability, and can easily hold up to 275 pounds.
The steel frame is covered with molded foam to offer more comfort. You can also enjoy a wide seat with a height adjustment feature, making it a great pick for short and tall gamers alike.
This Respawn chair also offers some extra adjustment features. You can lower or raise the armrests, allowing you to position the arm for ergonomic use of mouse and keyboard. The back can recline upto 130 degrees and can be locked in three different positions.
This gaming chair comes with an attached neck and lumbar pillows, which can also be positioned as you like; you get all of this for only $200, making it a one of its kind deal.
Read More:- Best Hunting Games For PC, Console & Mobile
What to Look For When Buying a Gaming Chair?
There Are many reasons to invest in a good gaming chair, and the biggest of all of them is comfort. Gaming can call for a pretty sedentary life, not moving your body but the forearms and thumbs for long hours. Sitting on a poorly designed chair can be uncomfortable and stressful for the body during long gaming sessions.
Gaming chairs are designed by keeping various factors in mind like- back, neck, and arm support or positioning, unlike non-gaming chairs. Thanks to the tall chair backrest on gaming chairs that provide good support to your shoulders and back, unlike short office chairs.
Gaming chairs also improve your sitting posture by preventing slumping with lumbar and neck pillows. It may sound weird, but the best gaming chair should feel a little challenging to sit in to save you from a lifetime of back pain and other repetitive strain injuries.
However, this does not mean that you need to spend a lot of money to get bigger benefits. Always keep the comfort first when you are playing games, and higher cost does affect the quality and comfort a bit.
There are plenty of other benefits as well for using gaming chairs other than comfort and support. Almost all the top gaming chairs and even the not so good ones look awesome and have super cool designs. These are often called racing chairs because to mimic the chairs you find in a racing car.
Final Words:
No matter what type of PC/Xbox gaming chair you buy, always keep in mind that it comes with adjustable ergonomics and is sturdy. Look for adjustable armrests, lumbar support, levers height, tilt, and moveable headrest. In the above-mentioned list, the gaming chairs have various features and different price ranges. You can pick the best gaming chair that suits your pocket and renders all the features you are looking for.