11 Best Games On Steam 2020 For PC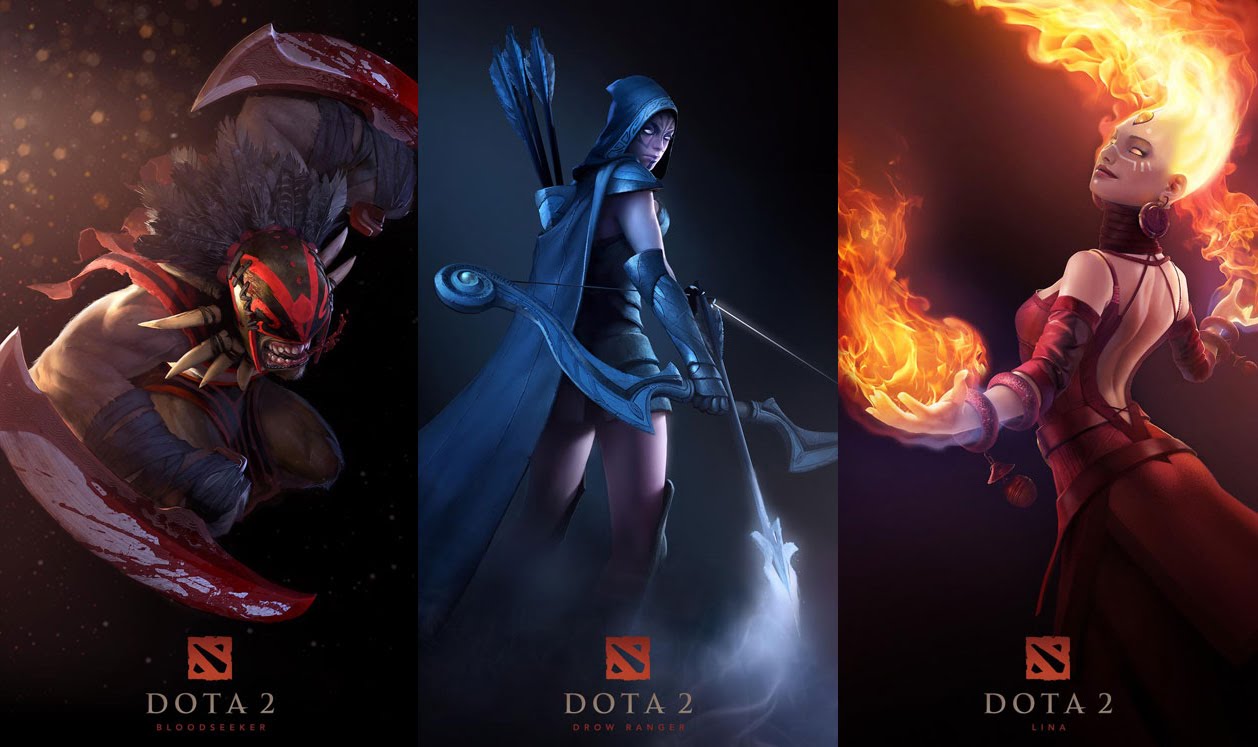 The Xbox One, Nintendo Switch, and PlayStation are all the best video game consoles; however, sometimes it is better to play on a computer. If you are a PC gamer, then there is no better place than to start the best games on steam 2020.
So, you are wondering how do you sort through so many in Valve's store? Well, Not to worry, we have done it for you. In this article, you will find some of the best games on steam 2020 that are so good that Games-Eshop has selected top-rating from the steam platform for you. Whether you are looking for a thrilling fantasy RPG, a mind-boggling strategy game, or a hot new shooter. Our list almost has something that will arouse your interest.
Dota 2 (for PC)
This game is the very definition of simple to learn and hard to master. Dota 2 is free to play, and it is a multiplayer online battle arena game tasks you with picking one of more than 100 heroes to play with and take them to the battleground. You can utilize the character's playstyle, unique abilities, and attributes to achieve victory.
Gears Tactics
Normal Gear of War games is based on shooters who put you in the boots of muscle soldiers who save the world from the mutant horde. The series includes brutal weaponry in the third-person shooting action like spear-tipped rifles and chainsaw-assault guns, and these can be used to kill the horde into bloody lumps.
Metal Gear Solid V: The Phantom Pain
In this game, you sneak, fight, and scout the way across the military installations in Africa and Afghanistan, as you help the Big Boss slake for his revenge against the villain skull face. In terms of gameplay, the player builds the mother base, recruit soldiers from the field, create new weaponry, loot supplies as you explore the world. Metal Gear Solid V: The Phantom Pain is an exciting stealth game, though it is troubling development is likely in some areas.
 Monster Hunter World
Monster Hunter is one of the most popular games on Steam. This game has enhanced animation, plenty of quality of life adjustments, and streamlined gameplay. 
In this game, you will be tracking and battling a huge beast with a variety of crafted weaponry, and armor is ideal fun, particularly when playing with friends in multiplayer mode. 
Ori and The Will of The Wisps
Microsoft is often known for realistic games starring fast space cars and space marine. However, every now and then, Microsoft releases mascot-driven, family-friendly platformers. This game falls squarely into the following category.
The sequel to this game is impressive with more timeless craft and polish. Ori and the will of the wisps contains a darkly amazing world made of provoking stages. Also, it gives you the tool to move through environments with unparalleled beauty.
Red Dead Redemption 2
In this game, you control Arthur Morgan, a man who belongs to the criminal group and is disappointed by the criminal lifestyle. Still, Morgan cannot see himself doing anything other than killing and stealing. This struggle drives the story and introduces several action-filled missions.
This game amazes on PC, and it has an amazing story, excellent graphics, multiple quests, and many more.
Rocket League
Unlike any other games, Rocket League blends the beauty of matchbox cars with soccer's heated match. Also, it adds lots of over-the-top specs to keep this game interesting.
This is an arcade sports game that is just as fun during the first hours. Also, there are some multiplayer games that use addictive simplicity as efficiently as this one. This game also supports cross-platform play like Playstation 4, Xbox One, and Nintendo Switch games, so you always find the match.
Super Mega Baseball 3
Super Mega Baseball 3 has various on-field improvements, gameplay modes, and strategy-enhancing player traits for both custom and default ball clubs, which push the series deeper into the simulation territory. Though this game has light frame issues and other minor problems. This game is one of the best titles in the series to date and an amazing steam game.
Tekken 7
This game is like the main-line Tekken series, which has come before. It is a tale of fathers and sons attempting to kill each other to prevent the Mishima clan from the Devil Gene. Touted as the ending of the Mishima drama, this game has revealed some secrets and leaves cliffhangers. It has a wonderful tale that is bolstered by the best mechanics featured in contemporary fighting games, with new rage art, rage drive, and power crush attacks.
The Witcher 3: Wild Hunt
In this game, the character name Geralt grips his swords one last time in search of his stepdaughter, Ciri. This game combat is more intuitive than before, boasting smoother evasion, improved spell-casting, and good item-crafting. Also, The Witcher 3 features a huge game world filled with valuable collectible, powerful weapons, tons of monsters to kill, and labyrinthine dungeons.
Pillars of Eternity
Gamers who have been playing since the 90s may remember all the uproar surrounding the Baldur's Gate titles. As a matter of fact, some of the loyal fans still get teary-eyed remembering the favorite characters.
This game brings back the spirit of those games to a steam crowd. Pillars of Eternity is a slightly retro RPG and challenges in which players control the band of classic fantasy-style adventures. It is made by Obsidian, the developers behind Fallout: New Vegas.
Final Words
Narrowing down the best games on steam 2020 is practically backbreaking work, mostly because you will spend hours searching over the internet doing so. These games are the best available on steam, so no more searching; you can start by playing these games. Moreover, if you are a call of duty fan, then check out the COD: Black OPS Cold War. If you find this information useful, drop a comment below this section.