Best Boxing Games To Play Online On Your Android/ios Devices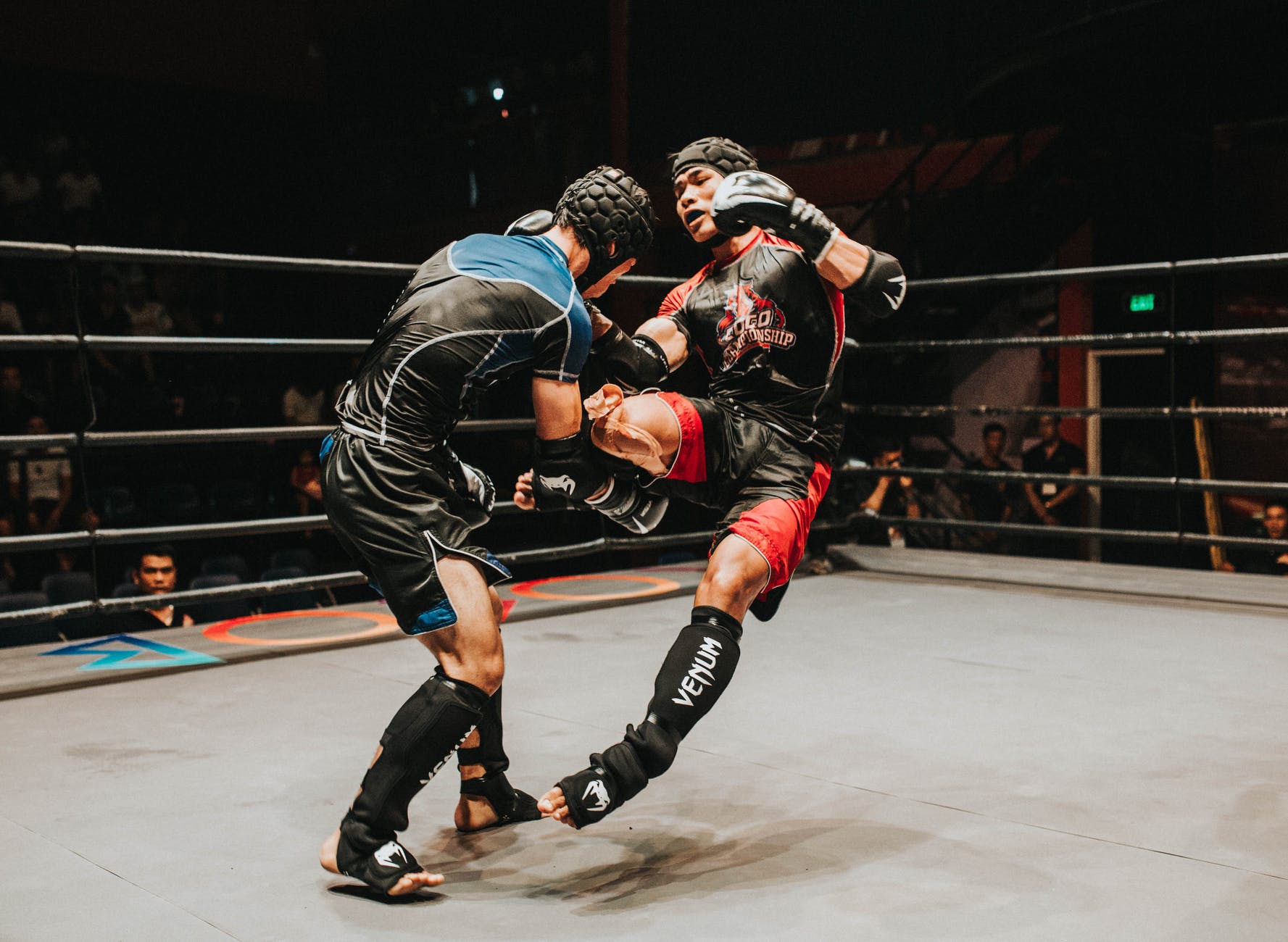 Most of us became fans of boxing matches in childhood. May it be the UFC or WWE, most parts of our childhood was spent watching these fighting sports. Nowadays, many editions of boxing games online can be found for PC as well as a smartphone.
We have come up with the list of best fighting games that are compatible with both android and ios. These games will enhance your gaming experience like never before.
So, set yourself up, and let's find one of your favorite boxing games to play online.
List of Best Boxing Games Online
Below we have listed some of the most popular and amazing boxing games that feature excellent graphics and gameplay. Let's check them out.
EA SPORTS™ UFC
UFC is one of the most popular boxing games online. Earlier it was only available for PlayStation and PC, luckily now, it is also available in the android and as well ios games section.
If you are new to this boxing game, let me tell you that this is a famous championship where strong fighters worldwide take part to get fame. They are paid several million dollars even as a participant and winner. I hope this will make you excited enough to want to play it.
If you are already a fan of UFC, you will find your favorite fighters in this boxing game. The graphics are astonishing and make everything look realistic. There are a total of 70 fighters to choose from, and each one of them has a unique attribute that comes in handy in a fight.
You can upgrade your skills, earn more coins, and get new rivals. Another great thing about the game is that you win special awards. Remember that you can only play these boxing games online with a good internet connection.
Real Boxing 2
Another one of the best fighting games is Real Boxing 2. This boxing game is created on the theme of a movie. Get training under the guidance of legendary boxer Rocky Balboa to play the game.
You have to play for your name's honor and show your boxing legacy to all the boxing elite. Your player will be challenging some of the strongest boxers worldwide and get involved in intense action.
Knockout your opponent using some special hits and classic moves. You will get an opportunity to develop a unique battle style and focus on constantly improving your dexterity, endurance, and strength in order to win.
World Boxing Challenge
A true boxing fan will not mind playing this game at the World Boxing Challenge. You will get an opportunity to create your own player, train them in your style, and fight them in a ring.
This is one of the best fighting games available online for android/ios. The athletes are divided into three weight categories and take part in daily activities like the virtual gym to become more strong and enduring.
With regular training, your fighter will get strong enough to fight in a duel with the strongest opponent. You can also use amplifiers to improve the training results. The game also allows the players to place bets on matches and win money to buy a strong boxer.
Learn about your player's personal skills, purchase equipment, pick their talents, and play mini-games to train them. Make your boxer participate in World tournaments to grow the ratings.
To win the match, use the best possible strategy and check for hints on the bottom screen. The boxing games and matches online look so realistic as if you are watching it on TV.
Punch Club
Another one of the most loved android/ios boxing games to play online is Punch Club. This game is specifically designed for smartphones, tablets, etc., with a storyline. You will be an eye witness to cruel cold-blooded murder. A stranger kills the father of your player. Your player has gone through a lot of sufferings as a kid and chose to become a fighter and seek justice for his father.
The game application is introduced as a street box manager who has to win and leave the opponent in the knockout game. You will decide the technique and style of warfare when developing your player's character, including tiger, turtle, or monkey. You can flexibly increase the speed, dexterity, power of punches, and accuracy of the player.
The graphics of this fighting game is similar to those of pixel art. The non-linear plot adds a lot of thrill and excitement to the match.
Real Boxing
Do you love to fight in the professional boxing ring? Then it's time to download one of the best boxing games online. Real Boxing has astounding gameplay with unique graphics. The Realism of the game actions makes it popular in the modern market.
The game animation is at the highest level and also features amazing soundtracks, which distinguishes the boxer simulator, unlike any other game. This game offers endless possibilities for boxing with beat combinations. You have become a master of boxing growing up from a novice.
The game application holds weekly competitions with real players in which you can win money. You will get sweet surprises in case the victory is difficult. Another interesting thing is that ou can also enter the training mode with hooks right and left to surprise the opponent player with your skills.
You can meet some of the most popular boxers of the industry face to face. Play the game every day and get exciting bonus prizes.
Boxing King
This is one of the most popular android games on Google Play. If you enjoy high-end graphics, then Boxing King will become your favorite of all fighting games. Amazing special effects, graphics, detailed characters, and animations will give you a top-notch experience of the gameplay.
The game has a classy scenario. You will choose a player and get him to pass different levels via fighting strong opponents. In the end, your player will have to fight the boss to win the title of Boxing King. When you play this boxing game, all you need to do is swipe your fingers on the screen to punch.
One interesting feature of this game that makes it stand out from all the boxing games online is the power of characters and the special effects. For instance, use the lighting or fireball strike to accompany the punch with fire. This gives a supernatural theme to the gameplay, which makes it even cooler to play.
The more bonus points you earn, the better quality boxing gloves you will get. The supernatural powers of the players also depend on the type of glove your player is wearing.
Before getting into the boxing ring, you can train your player in the gym with lots of detailing and attention to important locations.
Virtual Boxing 3D Game Fight
Virtual Boxing 3D Game Fight is for all the real boxing fans out there. You will get access to fight the most colorful battles with 3D graphics and fight the strongest opponent.
The game is designed especially for tablets and mobile devices, keeping in mind that boxing fans can enjoy this game across all the platforms. The gameplay is easy to control, and you can carry out attacks, doge attacks, and block enemies with ease. Fight some of the strongest opponents in the right and send them to knockout.
The game plot in this game offers realistic graphics with amazing voice acting. The sound effects will enhance the gaming experience even more. It's time to step to the right and fight your opponent. Do not forget about the extra bonus- you can download this game for free across ios and android devices.
Read More: – 10 Best Cooking Games For Android
Mega Punch
Another one of our favorite boxing games to play online with decent graphics in Mega Punch. This is a classic boxing game in which you can choose the player, participate in tournaments and knock the opponents. During the fights, you can also see a very detailed animation of touches and strikes.
This game, without any doubt, is one of the best fighting games. Every time you will fight your opponent, the battle will keep on getting harder. As you keep on progressing in the boxing game and earn more points, you can unlock new boxing clubs. The more clubs you have, the stronger fighters you can choose. However, keep in mind one thing: the gameplay is a little tricky as you will have to push a few button combinations to make moves.
Real Boxing Manny Pacquiao
Not everyone can be Manny Pacquiao, but you can sure play his role. Real Boxing is among the best boxing and fighting games online. The game application features a famous athlete who is a master of his craft. His blows and combinations will not only impress the audience but will also blow the opponent's mind.
You will not only get an opportunity to play for the great boxer, but you can also try his equipment, which was made to suit individual standards in order. You can find several opponents online and fight with them in the boxing rings. The best player will get the highest ratings- try to score a high rating as much as possible.
To fight Manny Pacquiao, you will have to win at least 17 tests in one of his training halls. If you think it will be an easy way to become the champion- you are wrong, my friend. You will have to train your fighter and face many difficulties in the right before you actually become a boxing champion.
You will be pleased with a wide range of skill enhancement features in this game, which will help in improving your fighter's ability to pass the 17 tests much faster. Go and play the game already! Manny Pacquiao is waiting for you in the ring.
Read More: -Best Hunting Games For PC, Console & Mobile
Head Boxing
Not every boxing game has to be super violent and close to the truth. Many young kids out there like to play boxing games; however, no parent would allow their kids to indulge in violence-filled games. Lucky for you! This boxing game is designed keeping in mind all these things. This is the most suitable and fun boxing game for all the kids out there. Not only is it interesting but also super safe for the kids.
Head Boxing is made with cartoon graphics and realistic action technology. The light content of the app does not mean that it lacks actions. Instead, this is a dynamic game with lots of animations and special effects. This fighting game will keep the kids captivated for a long time.
This game has several different mystical modes: championship, arcade, survival, league, death mode, multiplay, and 2 Players. Each of the playing modes is worth exploring. One of the best things about this boxing game is that it allows multiplayer, now you can play with your friends.
Even if you wish to play it alone, the game's daily challenges will reward you points on winning. The voiceover of the characters is done by professional artists that make it even more captivating for your eyes and ears alike.
One of the cool aspects of the game is its character animations. They make a lot of funny comic expressions during the fight. You will not regret giving Head Boxing one try.
Final Words:
There are a lot of people, especially boys, who enjoy playing boxing games online. If you are one of those, then these fighting games will surely keep you entertained for quite some time. All these games have stunning graphics and unique features that distinguish them from each other.
Tell us in the comments below which of these fighting games you have played before.