Best Bluetooth Gaming Keyboard For Lounge Gaming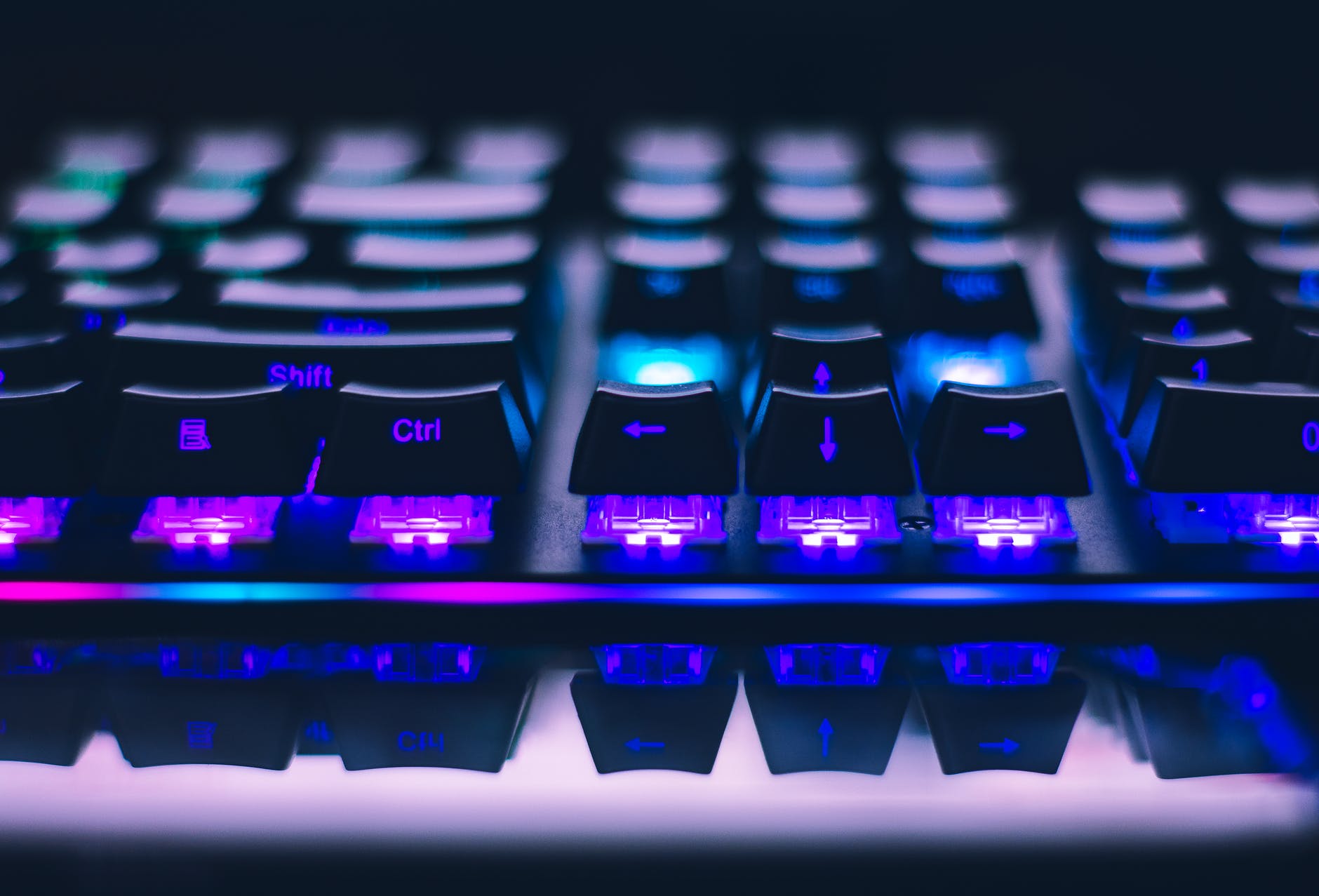 A Bluetooth gaming keyboard is not a necessity for playing games, but if you are into aesthetics and want a wire-free trifecta, we have some of the best wireless gaming keyboard options for you.
It is not only a matter of utility or performance, but having wireless devices offers a ton of flexibility for lounge gaming and to keep the desk clear.
What to look for in the best Bluetooth gaming keyboard? Do you want a mechanical keyboard? What kind of switch does a keyboard have? We have all the answers to your questions in this guide.
Best Bluetooth Gaming Keyboard:
Here we have mentioned some of the best wireless mechanical gaming keyboards to add to your gaming accessories.
Logitech G915
Logitech has the best Bluetooth gaming keyboard, and nobody can deny this fact. This G915 series from Logitech gaming keyboard breaks the notions of what a gaming keyboard should be like. The low-profile wireless design has all the features of the best mechanical gaming keyboard. It comes with different macro keys, mechanical switches, media controls, and RGB lighting.
Logitech G915 is slim but dense at the same time and weighs more than it might seem. The aluminum over plastic frame makes it sturdy and gives it a modern look. The real impressive part is the battery which passes the 30+ hours of lifespan with flying colors on RGB brightness. By turning off the lighting, you can easily extend its runtime to upto 100+ hours.
The only drawback of the G915 is the astronomical price tag. It retails at $250 and is a lot more expensive than most of the best-wired keyboards. Fortunately, you get a G815 wired cousin of G915, which is an identical twin and retails for $250.
Logitech G915 Bluetooth gaming keyboard feels like a logical evolution featuring excellent battery life, connectivity, and a wide range of other features for people who are willing to pay this hefty amount.
Read More- Best Gaming Chair To Enhance Gaming Experience
Logitech G613
Another best pick from Logitech Bluetooth gaming keyboard is G613. This keyboard is the perfect example of lightspeed wireless connectivity. There hasn't been even a single case when G613 has dropped connectivity despite having a range of wireless devices. It stays on top in terms of responsiveness as well as stability and is also efficient with lasting for 18 months with a pair of AA batteries.
You can see a dedicated row of media controls, macros, and volume rockers. Its wrist rest is also grippy and spacious, although it is not removable. Also, this Bluetooth wireless gaming keyboard does not have any backlight to save battery life. This keyboard is suitable for both gaming vs. non-gaming purposes.
Logitech G915 TKL
Another pick in the list for the best wireless gaming keyboard is Logitech G915 TKL. If you are into compact small-size gaming keyboards, this is the one for you. It is like a mini version of the G915 and boasts the same level of excellence, superb wireless connection, and amazing build quality and design. This means you get the fun of both aluminum over plastic as well as separate media controls all in one.
However, you have to make some sacrifices due to its compact stature meaning that you do not get macro keys. To get macro keys, you can go to Logitech G software to choose them as a priority function. G915 TKL is as good as the full-size keyboard packed with all the functionality. Damn! It has the same sky-high price too.
Corsair K63 Wireless
One more best Bluetooth gaming keyboard on this list is from Corsair K63 Wireless. Media controls, Cherry MX red switches, wrist rest, blueback light, check check check. This keyboard has every feature you could ask for in the best wireless mechanical gaming keyboard.
This keyboard has an integrated rechargeable battery that can last for 15 hours with a light setting on medium and upto 25 hours on the lowest brightness setting. Corsair claims that the battery of this Bluetooth gaming keyboard can last for upto 75 hours when the backlights are switched off, which ruins all the fun of gaming, to be honest.
Keeping the battery issues aside, this K63 Bluetooth keyboard is a solid pick. The keys are super responsive, and it has all the required handy features, which make it easier to get through every day.
If you need the best compact size wireless mechanical gaming keyboard, then you will not go wrong with this one.
Read More- 7 Best 4k Gaming Monitor 2020 For Gaming System
Razer Turret
If you want to solve any cord-related issues associated with your keyboards in a single blow, then Razer Turret. This Bluetooth gaming keyboard is a sturdy and best mechanical keyboard with an in-built mouse pad and wireless mouse set. The turret works smoothly with Microsoft's and Pc's consoles, including the Xbox.
Corsair K83
If you keep switching between different devices in your house, then Corsair K83 would be the right pick for you. This keyboard comes with a 2.4 GHz wireless dongle along with two different Bluetooth profiles allowing you to easily connect it with a set-top box, a PC, or tablet.
The touchpad comes built-in, which means you can even keep it on your lap without feeling the need for a mouse. Corsair K83 has a very premium feel and look, and the keyboards are pretty snappy for a non-mechanical keyboard. However, at times it can cause occasional connectivity issues and lag with the touchpad.
Wireless Keyboard Shopping Tips
Here are some important points that you should consider while buying a Bluetooth gaming keyboard for yourself.
Mechanical or not?
A gamer requires to do a lot of long-form writing, and a wireless keyboard with a mechanical clacker is the best choice. Keyboards that come with mechanical switches are more durable than other keyboards; however, they tend to be a little bulky. So if you are looking for a slim keyboard set that you can easily put in your bag, then skip mechanical keyboards.
Read More- Stunning 4K Games To Show Off Your Gaming PC
Backlighting / RGB
The cheap keyboards do not have any type of backlights, which is okay if you play in a well-lit space. But most of the gamers prefer to play at night or in dark-lit rooms; therefore keyboards with backlight become important.
Best wireless gaming keyboards come with RGB backlights which can change the colors of every key via presets or software. This does not mean such keyboards should be limited to only gamers. Even if you perform writing tasks or your daily work on a PC, the RGB backlight makes it so much fun.
Pick your switch
Not every wireless keyboard comprises mechanical switches, but the ones that come with plenty of options depend on models. Most gamers prefer using linear switches because it makes it easier to smash buttons in quick play. \However, if you are buying for non-gaming purposes, these keyboards can lead to more mistakes when typing.
Full-size, tenkeyless, or smaller?
Tenkeyless comes free of Numpad, whereas 65% of keyboards eliminate navigation keys, while 60% of keyboards do not come with arrow keys. Some users like to have every possible key on their keyboards, while others prefer having a smaller keyboard to have more space on the desk.
Read More- Best Gaming Room Couch For a Fun Game Night
Bluetooth or RF dongle:
If you want a keyboard to use with tablets or smartphones, then always opt for wireless or Bluetooth keyboards. Desktops and laptops also support Bluetooth devices; if yours does, it is best to buy Bluetooth keyboards because they can be connected to multiple devices.
If you will use the keyboard only with your PC or MAC, use a keyboard that features a radio frequency dongle. Pairing a keyboard that comes with an RF transceiver is a lot simpler; in most cases, you just have to plug the dongle, turn on the keyboard, and you are ready to go. No pairing is required.
Are you a professional gamer too? Which is your favorite Bluetooth gaming keyboard? Leave your answers in the comments below.